25 Amazing DIY gifts for Women! These modern gift ideas are perfect for mom, a wife, a sister, a grandmother, or anyone who loves home decor!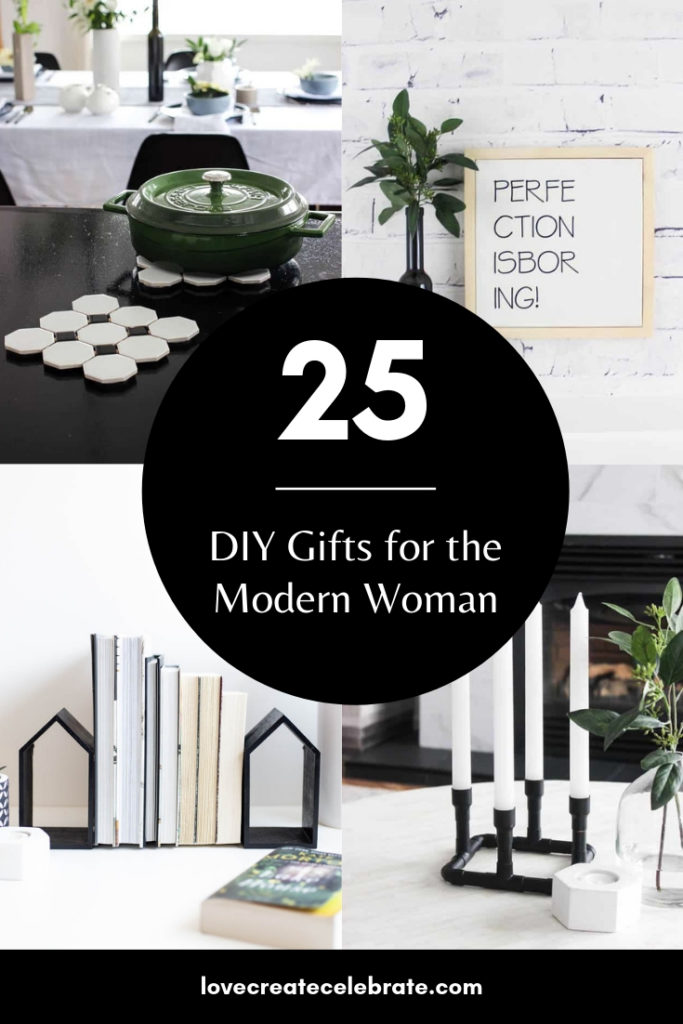 Women are so easy to DIY for. And there are approximately three kazillion different tutorials out there for you to check out. Is that too many to sift through? lol. Since I love home decor, I'm often trying to find great DIY gifts for other home decor lovers, and it can be hard to find! Today I'm sharing 25 Amazing DIY gifts for women that I love. Most of these can be done in an afternoon, and all of them have beautiful style.
25 Great DIY Gifts for Women: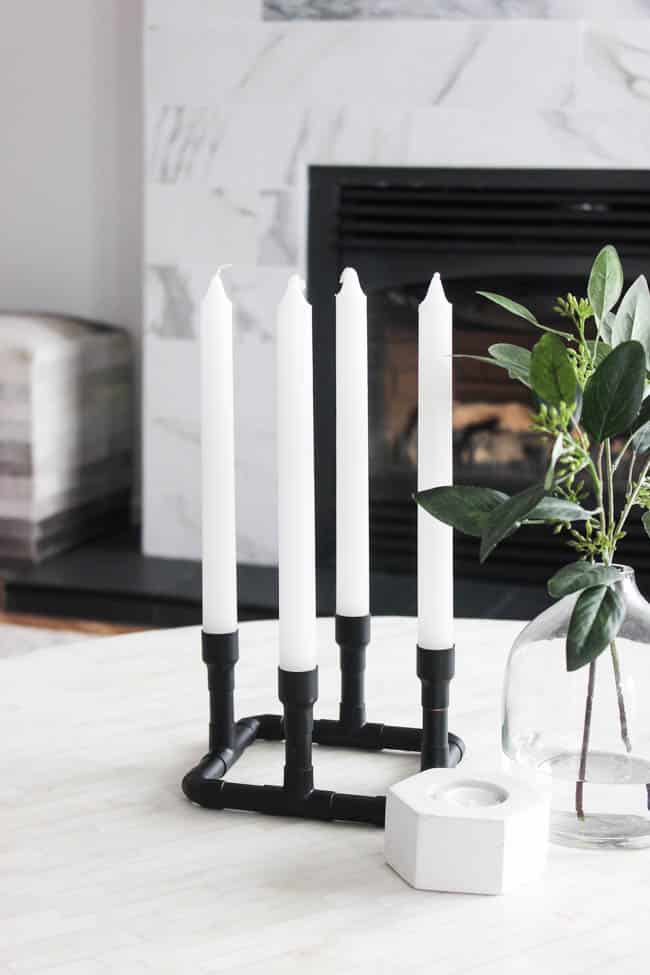 Modern Candlestick Holder – I LOVE this project. It takes some copper pipe and spray paint. Whoever you give it to won't even realize it was homemade because it looks so good! Unless you do an awful job spray painting…. lol.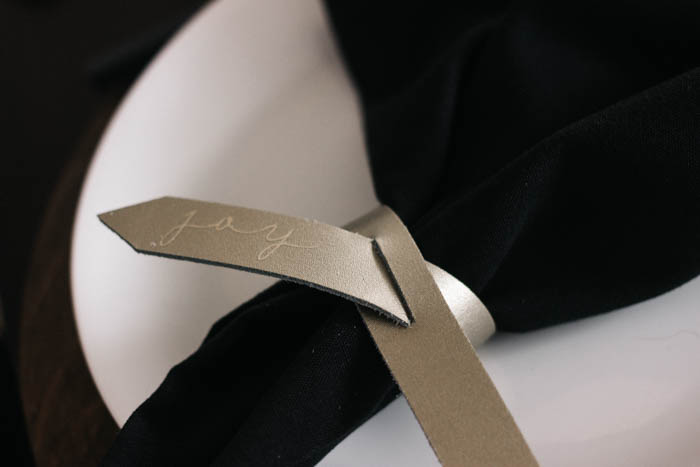 DIY Napkin Rings – Are you gifting to someone who loves making a pretty Christmas, Easter, or Thanksgiving table setting? If so, they will probably love these little DIY leather napkin rings!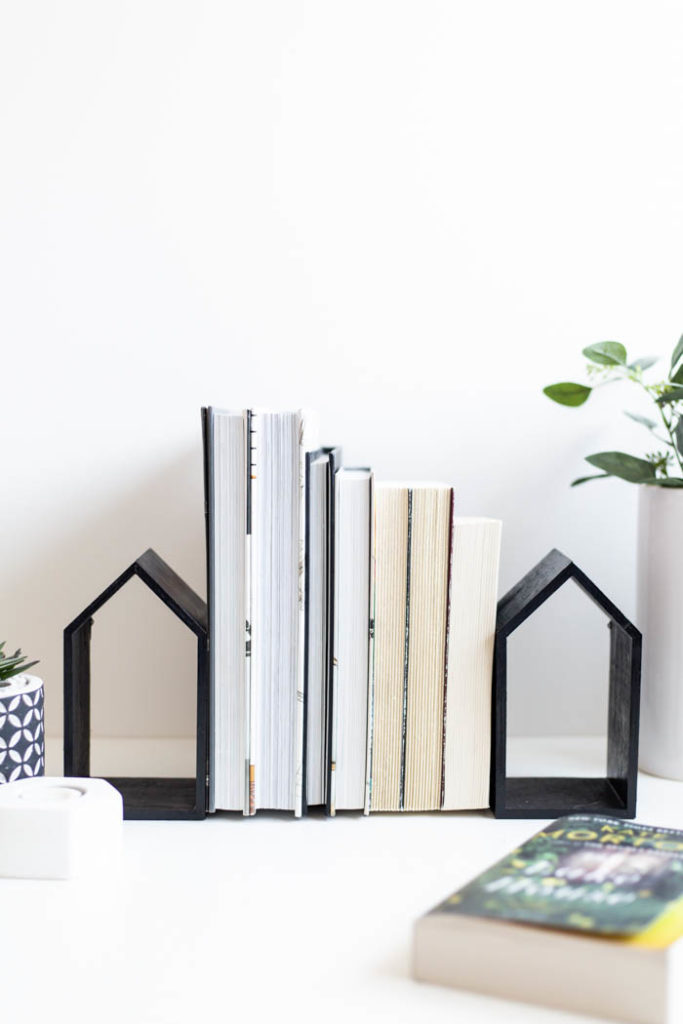 Dollar Store House Bookends – If budget is an issue, most of the supplies from this project are from the Dollar Store! And by most, I mean the little houses… lol. But this makes the CUTEST gift for anyone that loves to read!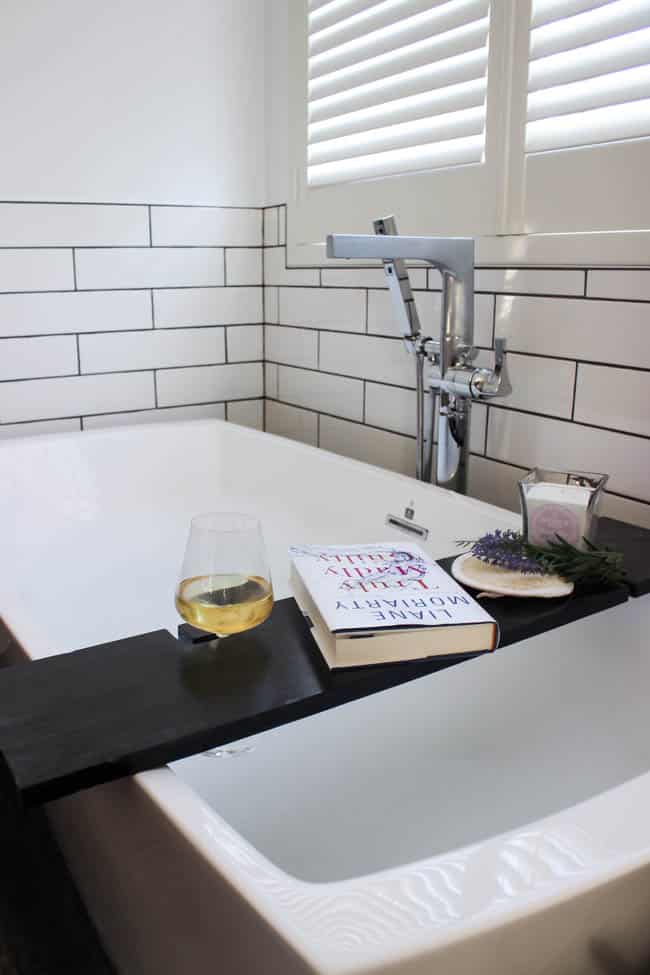 Bath Tray with Wine Glass Holders – Every round-up for women includes a bath product of some sort, doesn't it?! I LOVE this bath tray! You can make it with or without the wine glass holders, and stain it to match the decor in your bathroom.
DIY Trivets – This one is for the home decor lover that also loves to cook! Most trivets are, let's be honest, not that pretty! But this DIY takes a few dollars at the hardware store, and all of 20 minutes!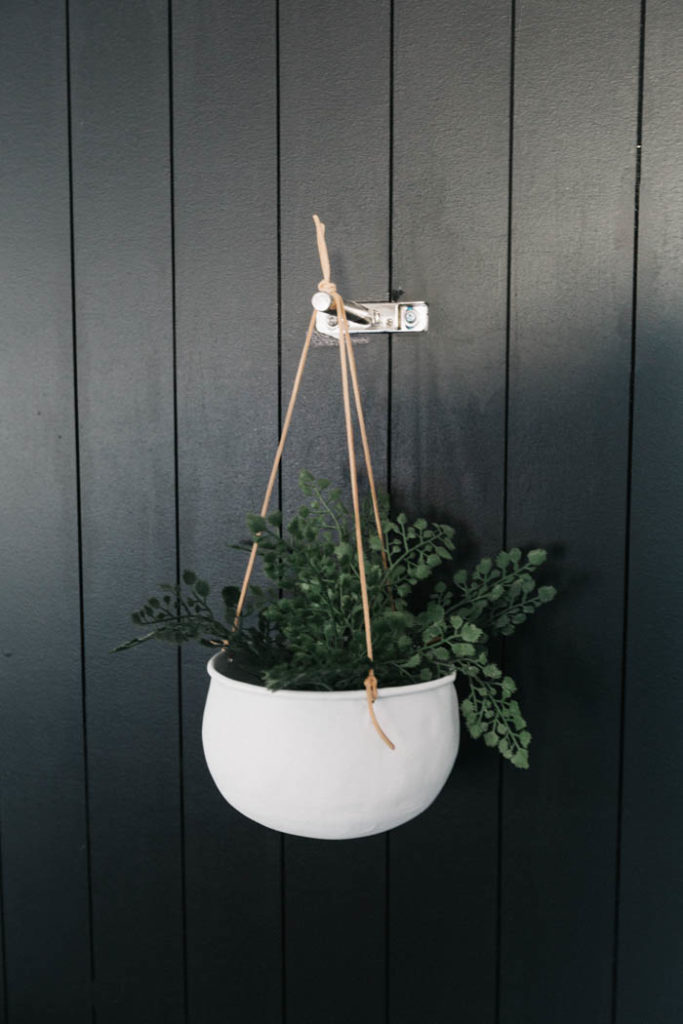 DIY Hanging Planter – I LOVE this hanging planter! If you ever thought a hanging planter wasn't an achievable DIY, you were wrong. Make this project in no time!
Gold Leaf Vase – This is for the women who like a little bit of glam in their lives. You can buy the vase for $1 and decorate it in under 30 minutes. There are also some pretty patterned options if you prefer those!
Typography Canvas Art – If this isn't the perfect office accessory, I don't know what is! Of course, you you want to change the typography, it's easy to add your own phrase with this simple tutorial.
DIY Hanging Leather and Wood Shelf – A little shelf that could fit on any wall in the home? This is another great DIY gift for women! Everyone loves another ledge to put their home decor treasures on. You can substitute the leather for rope and paint it any colour.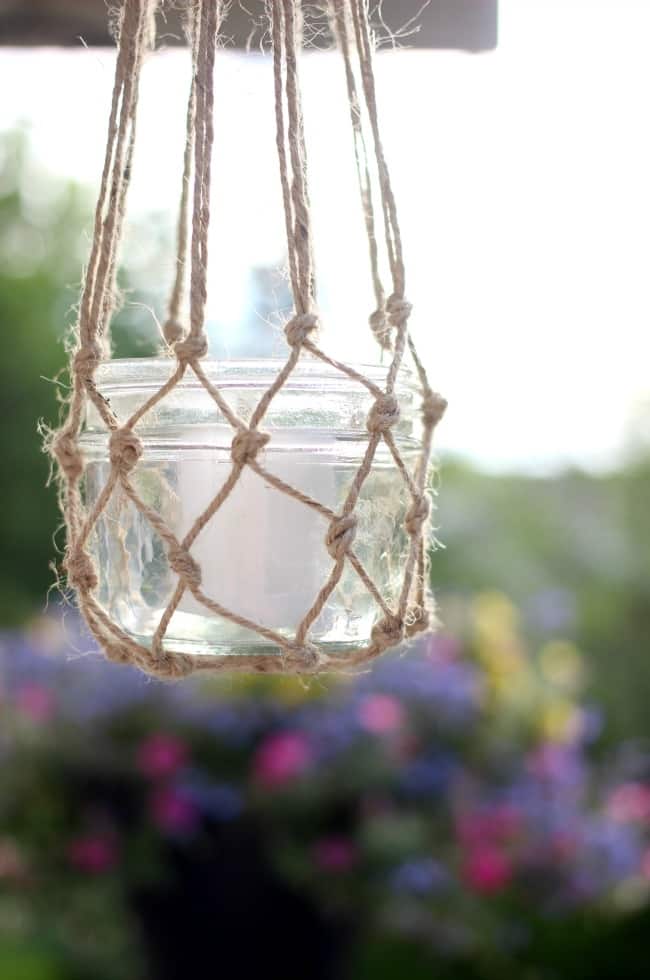 Jute String Outdoor Lanterns – If you're looking for a deck or patio gift, this simple video tutorial shares how to make your own outdoor lanterns! Hang them from trees with tea lights in them and create a beautiful atmosphere outside!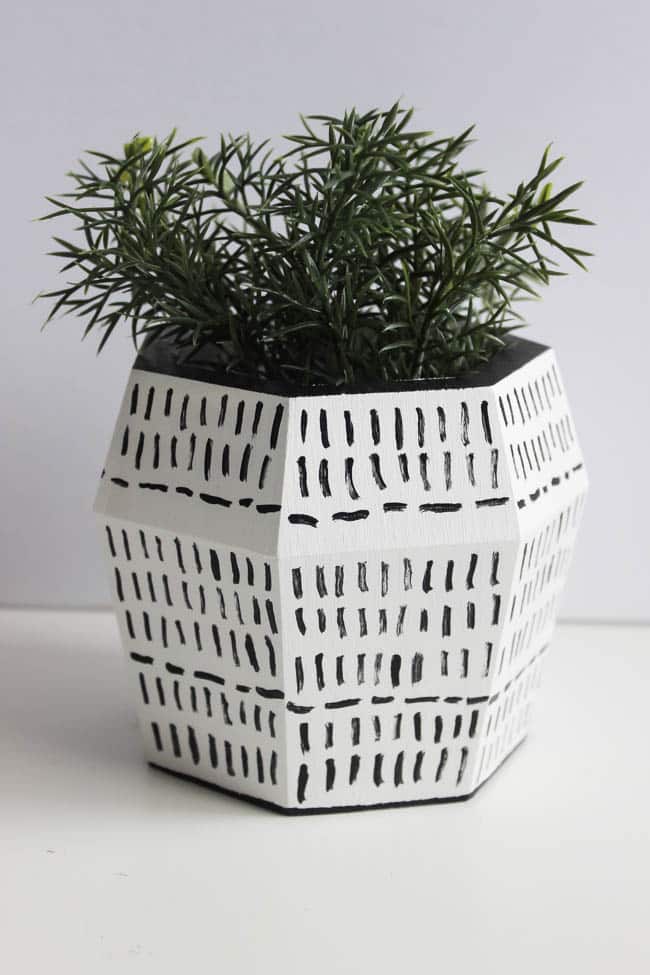 Painted Wooden Vase – A simple painting technique can transform any vase and create a statement piece that any woman would love on her desk top or countertop.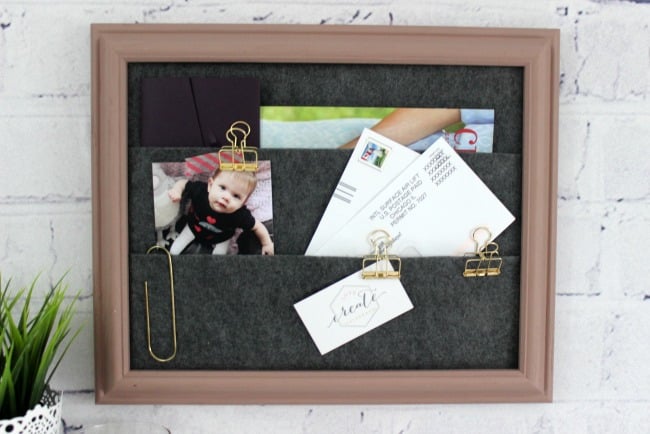 Wall Organizer from an Old Picture Frame – Organization is easy if you have the right tools. Help to organize mail, jewellery, or your children's schoolwork with this stylish DIY project.
Modern Tea Towels – Custom tea towels are made easy with this simple tutorial! Find your own pattern, or add some personalization with a few simple materials and steps.
Decorative Wooden Houses – Anyone with a love of home decor will LOVE these miniature houses. They add some scandinavian charm to any shelf or countertop.
Outdoor Wind Chimes – Do you like going to the thrift store? Find an old set of wind chimes and update them to add character to your window sill. You won't believe how easy it is to find any ugly set of old wind chimes!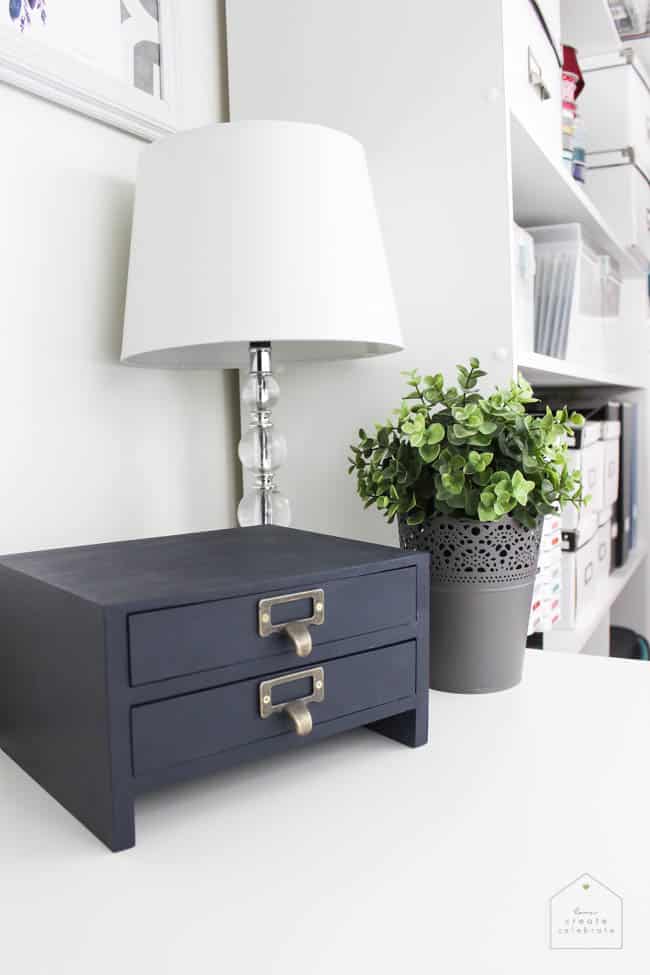 Chic Desk Organizer – A great DIY gift for women who has stuff all over their desk! Store those pretty pens and post-it notes in style!
Hanging Wall Planters – The perfect gift for anyone with a green thumb! Anything budget -friendly option to add some life any greenery to your hallway or office walls.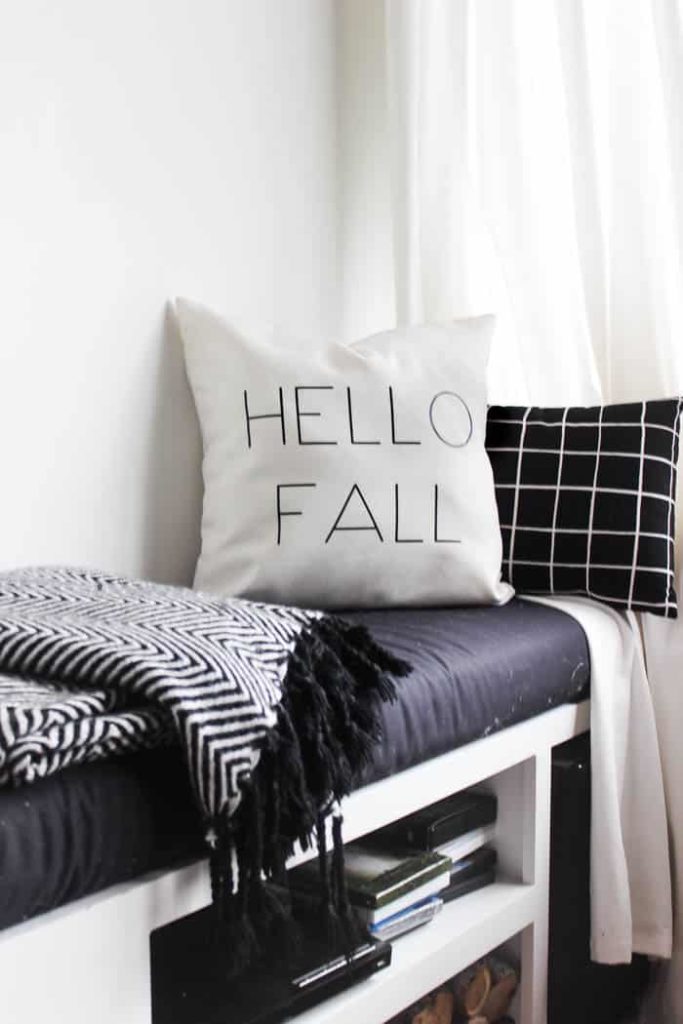 DIY Seasonal Pillow – As for as DIY gifts for women that like home decor go, this one is bound to be a hit! I love the idea of gifting a set of four pillows to anyone on your gift list! Switch your accent pillows out for each season with four beautiful pillow covers. Or if you'd prefer to DIY your own design, you can do that in no time with this simple tutorial.
Indoor Herb Garden – Are you DIYing for a woman that loves cooking, greenery, or both? If so, this may be the perfect idea! These countertop herb gardens are a bit more complicated to make, but are a beautiful way to have fresh herbs with all of your meals!
Large Canvas Planter – Clearly I believe that every woman loves plants, because I've shared a few of these! But large planters are expensive and hard to come by! If you want one for a fraction of the price, this DIY is for you!
Wood and Marble Cutting Board – The perfect serving tray for the hostess! Next time she is serving charcuterie and wine, this beautiful wood and marble cutting board will come in handy.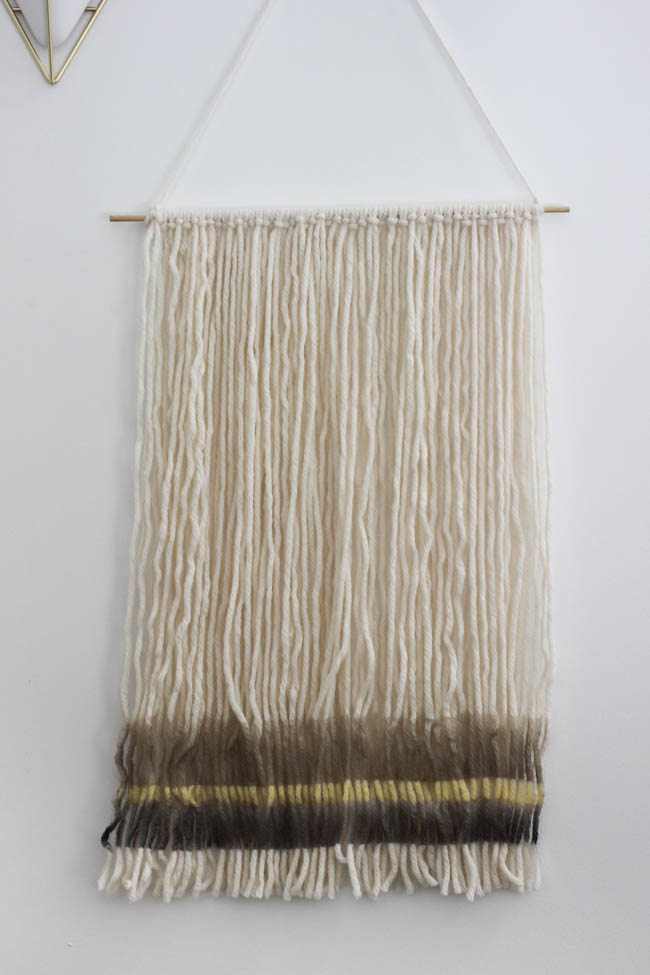 DIY Yarn Wall Hanging – A bit of yarn and some spray paint is all that you need to spruce up this wall! Beautiful wall decor that takes less than 30 minutes to make!
Kitchen Menu Board – Everyone wants to be more organized! Help the ladies in your life get their meal planning and grocery lists in order with this simple DIY project.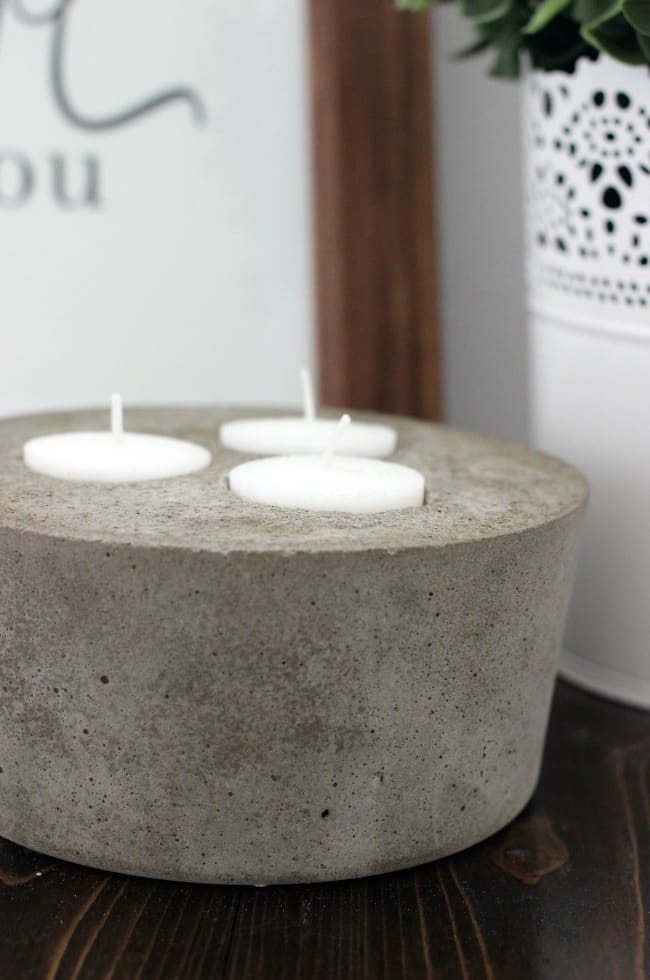 Concrete Tea Light Candle Holder – Candles are the way to anyone's heart. I love the versatility of this concrete piece that can live indoors or outdoors. Personally, I'd keep it on the outdoor dining table to add some ambience. If you have $3 and an old butter container, you can make this candle holder!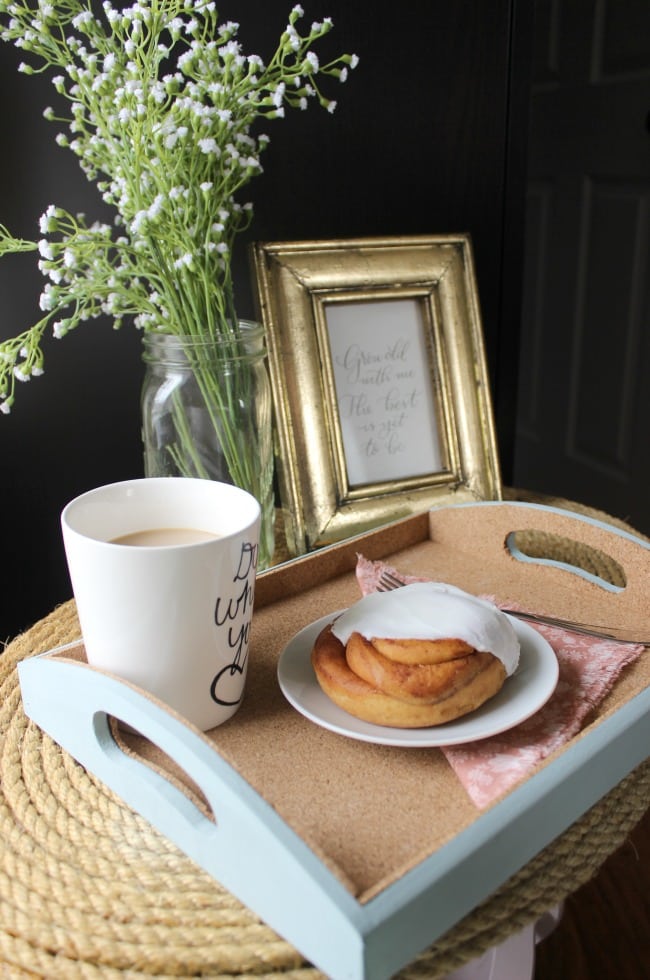 Cork Serving Tray – The only excuse for not getting breakfast in bad is that you don't have a tray! Solve that problem with this simple and stylish solution!
If you are gifting for Mother's Day or a birthday, you may also love this free printable card!