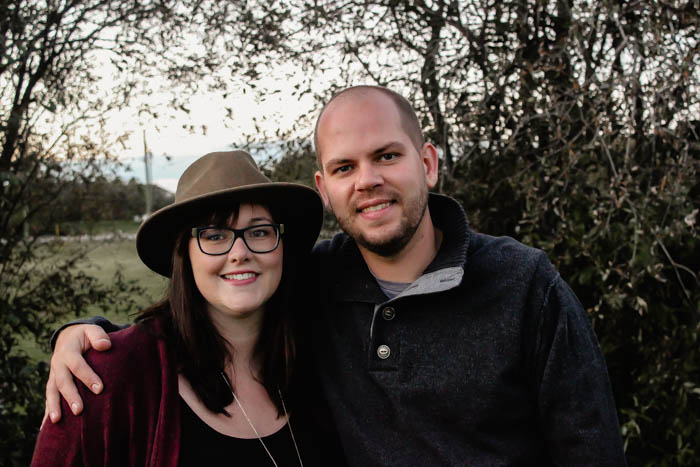 Hi! This is Lindi and Russel! We're so glad you're here! We are the DIY and home renovation bloggers behind "Lindi & Russ", formally known as Love Create Celebrate! This is where we hope to inspire you to love, create, and celebrate your homes by sharing our favourite DIY furniture projects, DIY home decor projects, and home renovations.
We recently moved to the west coast of Canada for a new lifestyle, and bought a brand new fixer-upper! We are slowly transforming our out-dated rancher into a beautiful modern home. Lindi is the interior stylist behind the designs, and Russel is the primary contractor. Together we have a long history of woodworking, renovating, and DIYing! We do things the right way the first time, but also know how to make something beautiful on a budget.
We previously renovated an out-dated hip-roof home that we affectionately call Green Acres. We transformed that barn-shaped home, one room at a time, into a stunning modern home.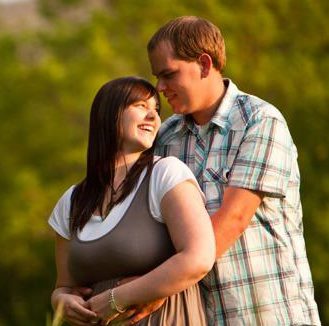 FIND WHAT YOU'RE LOOKING FOR IN THESE PAGES:
Create: Holiday & Seasonal Crafts, Gifts and DIYs
Decorate: DIY Home Decor, DIY Furniture, and Decorating Tips
Renovate: Home Improvement and Design
Lifestyle: Organization and Family
Features and Accolades:
Named Better Homes & Gardens Stylemakers from 2021-2024
Television appearance on the Marilyn Denis Show in 2022
Named one of the "10 Home Renovators You Should Follow On Instagram Right Now" in 2019 for Dwell Magazine
Featured extensively in the Jeffrey Court coffee table book, The Tiled Home
Nominated for the Amara Interior Blog Awards under the categories of Best Home and Renovation Blog and Best Written Blog, in 2017 and 2018 respectively
Featured in print for several magazines including Chatelaine, HGTV Magazine, Good Housekeeping, This Old House Magazine and more.
As Seen In: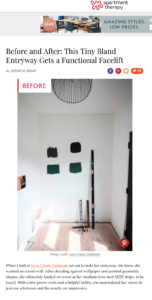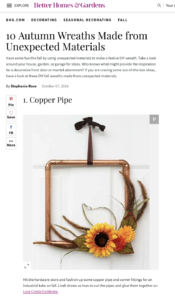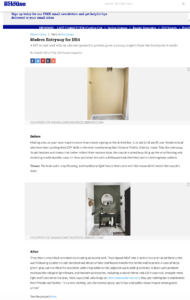 We want to hear from you! Please leave comments, questions, and suggestions anytime!
Follow along as we tackle our new West Coast Reno!