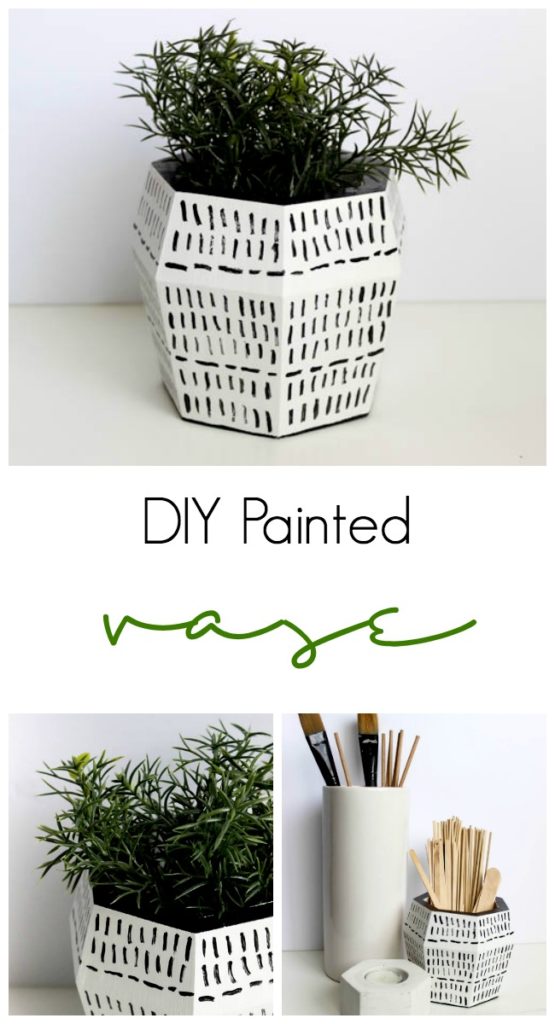 I always see things in stores that I know I can DIY. New products in craft stores that I noticed for the first time or plain items in dollar stores. I muster all of my self-control to resist putting them in my cart. I convince myself that I don't have a plan for them yet… lol. But when I saw these little wooden geometric vases, I couldn't resist. I didn't know at the time that they would turn into these DIY painted vases, but they had SO much potential!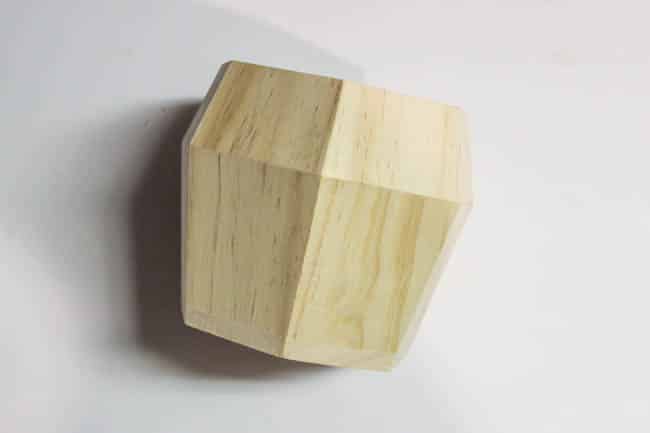 *This post may contain affiliate links. When you buy a product through one of my links, I get a commission at no cost to you! Thanks for supporting my blog so I can continue to bring you posts like these. For more info, please see my disclosure page.*
I saw a similar pattern to the one I painted on a tea towel once. It's been sitting in my brain waiting for me to find something to recreate it with! I think this would look awesome on a circular or square vase or container too, but it really stands out on this cool geometric one!
Materials:
Wood Vase (similar)
Liner Paint Brush
Black Paint
White Paint
I started by painting the entire piece white as a base, and then used black for the design (you know how much I love black and white!). The key to this project is having the right Paint Brush! Another brush might leave to broad of strokes, or too uneven. I tried a few different types, and this Liner Paint Brush was the only one that gave me the thin, defined lines I was looking for!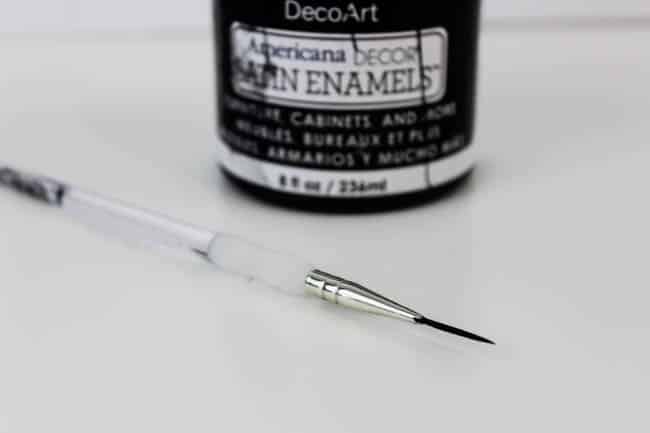 How to Make Your Own Modern Painted Vases:
Here's a video to show you exactly how I painted my vase! Including a few tricks to get the best look :)
Would you recreate these simple vases for your office? Or use them as planters? Or recreate the design on another container?
I LOVE how these guys turned out!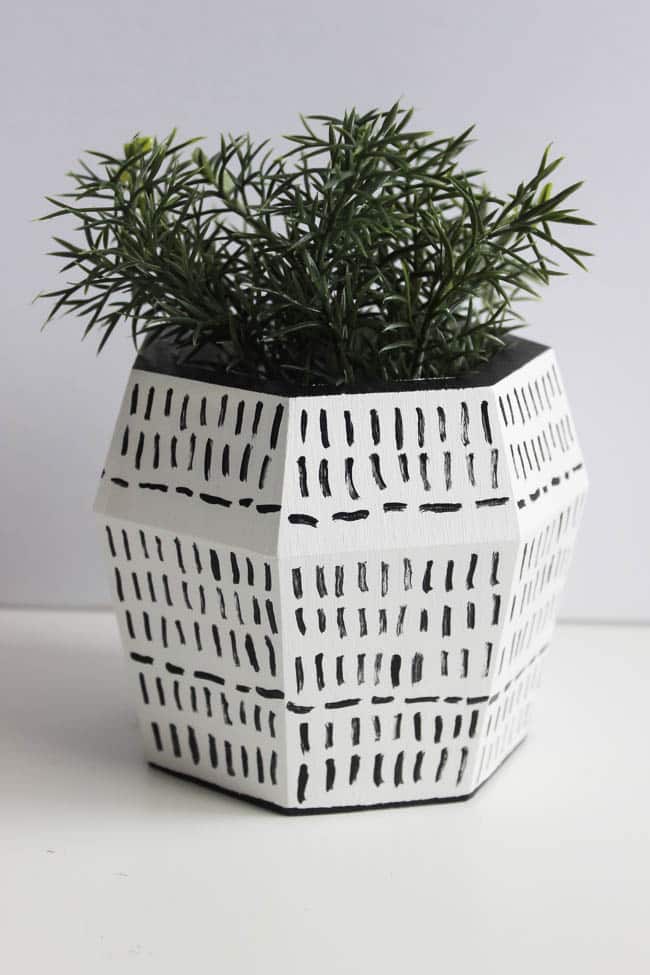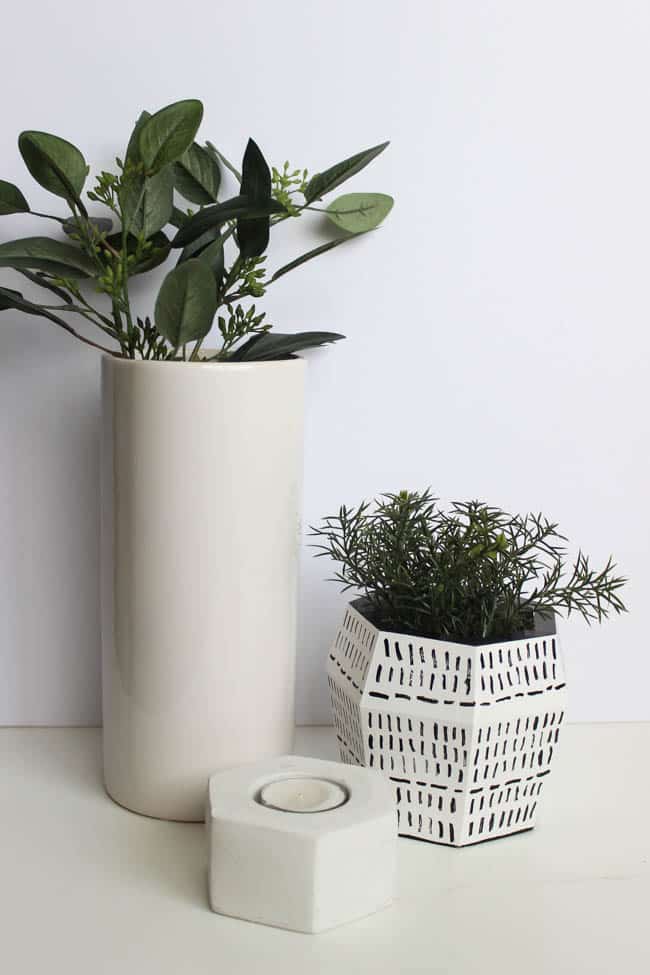 If you like quick painting project, try these Dollar Store Hanging Wall Planters!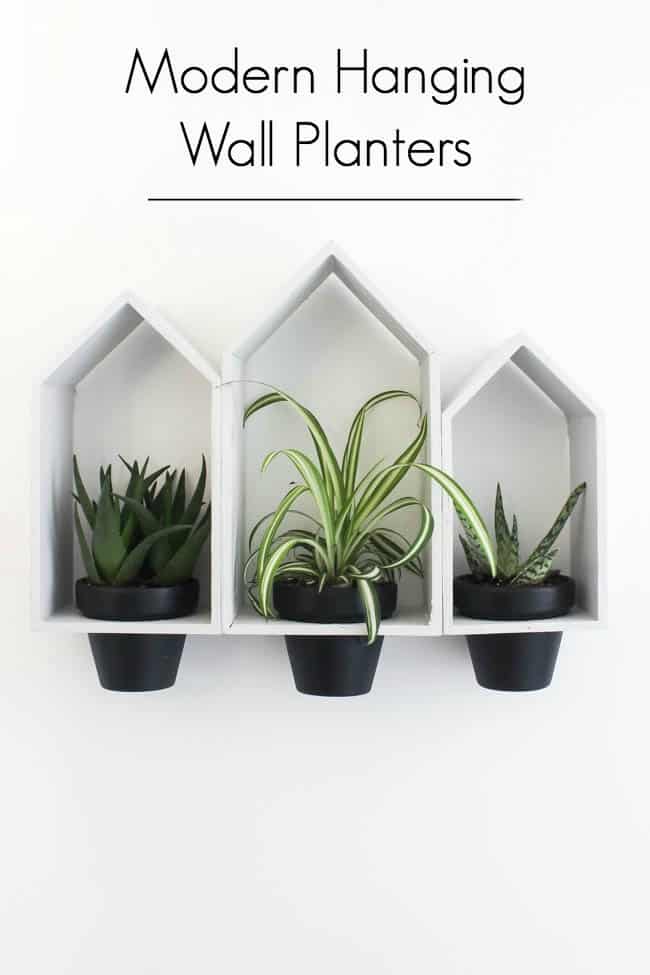 We might put this beauty in our Beautiful New Kitchen! Check out our awesome makeover!