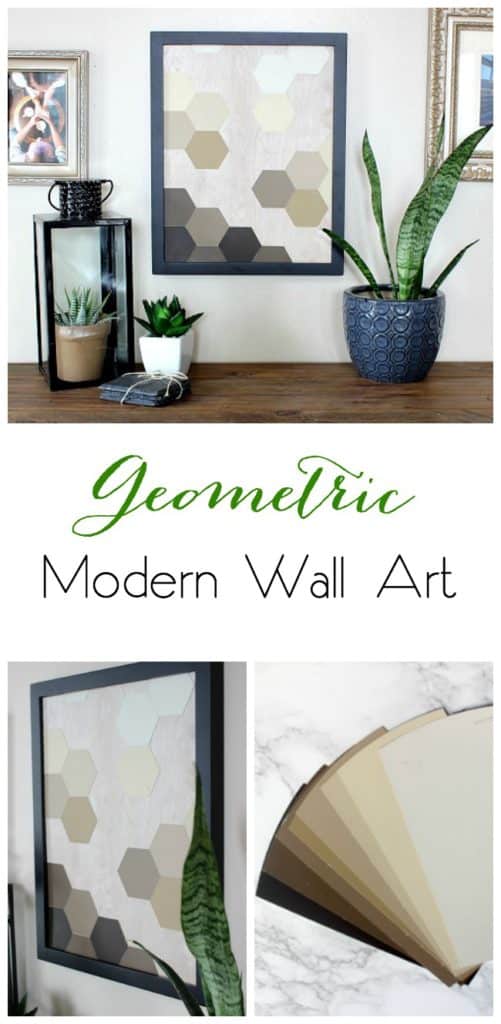 Who doesn't love Hexagons?! If you weren't sure how I felt about them, a quick look at some old projects like my Hexagon Wall Planters and Hexagon Side Table will probably tell you. I'm a fan. No one has ever asked me what my favourite shape is… maybe this isn't very interesting. In other news, I made some cool artwork! lol. Come check out my DIY Geometric Modern Artwork!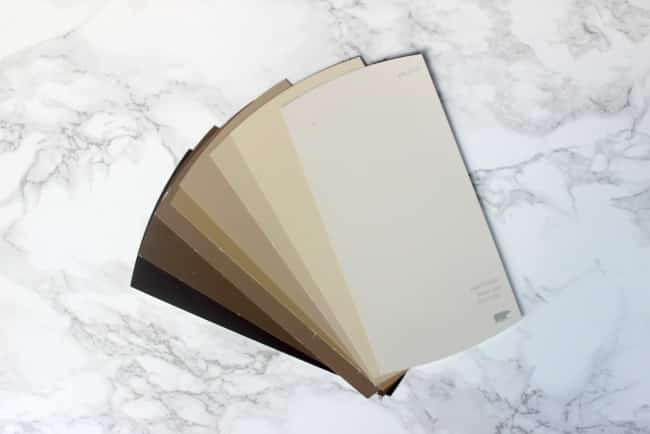 *Materials were provided by Spellbinders and Beacon Adhesives to Love Create Celebrate for free to complete this post. The post may contain affiliate links. For more information, please read my disclosure policy.*
The idea for this project started one afternoon when I was waiting for my paint to be mixed at the Hardware store. My boredom caused me to start pocketing paint chips…. I know they are free, but when you take 25 you start to feel a bit guilty about it… lol. Good thing this project only needs 8!
Here's everything you need to make it:
Platinum 6 Machine
Hexie and Friends Steel Rule Die Cut
Paint Chips
1/64″ thick plywood (Similar)
Beacon 3-in-1 Glue
Picture Frame
All you do for this project, is cut out the hexagons with yourPlatinum 6 Machine
and then glue them in place! I used a birch wood background, but you can use cardstock or fabric, or whatever you want!
Here's a quick video tutorial to show you how simple it is: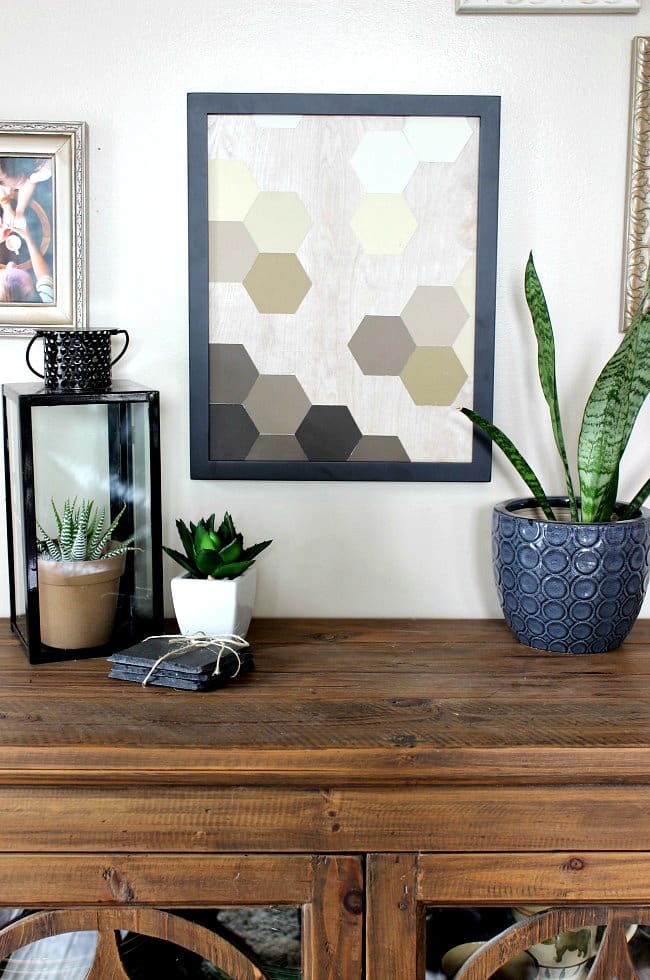 I played around with the arrangement for quite a while [just ask my hubby who was annoyed with the craft supplies on the table that he couldn't move]. I really wanted the ombre affect (moving from darker to lighter colours) and I wanted to leave a lot of negative space. Those features and the clean frame give it the modern edge I was hoping for.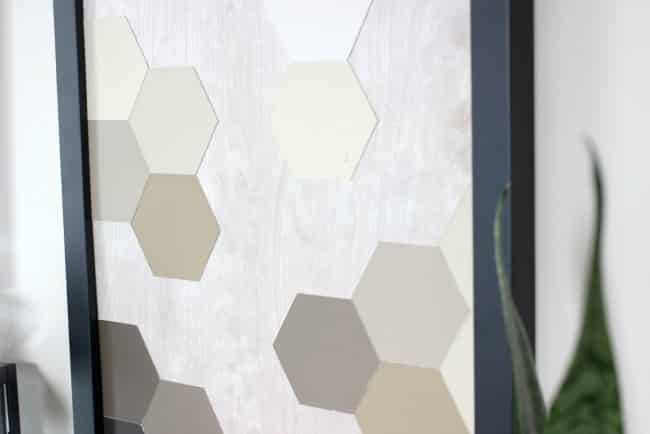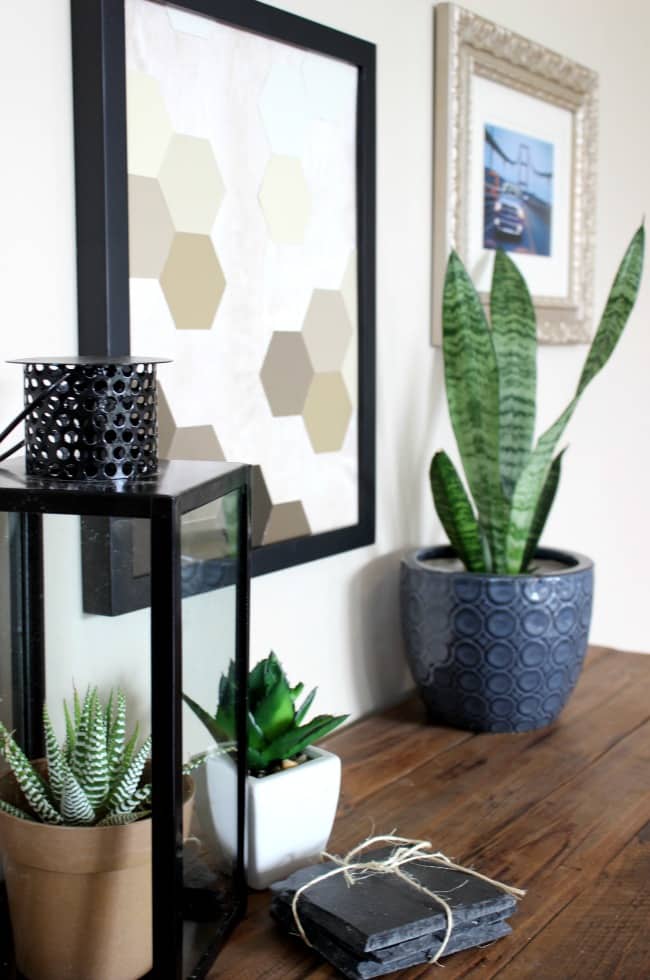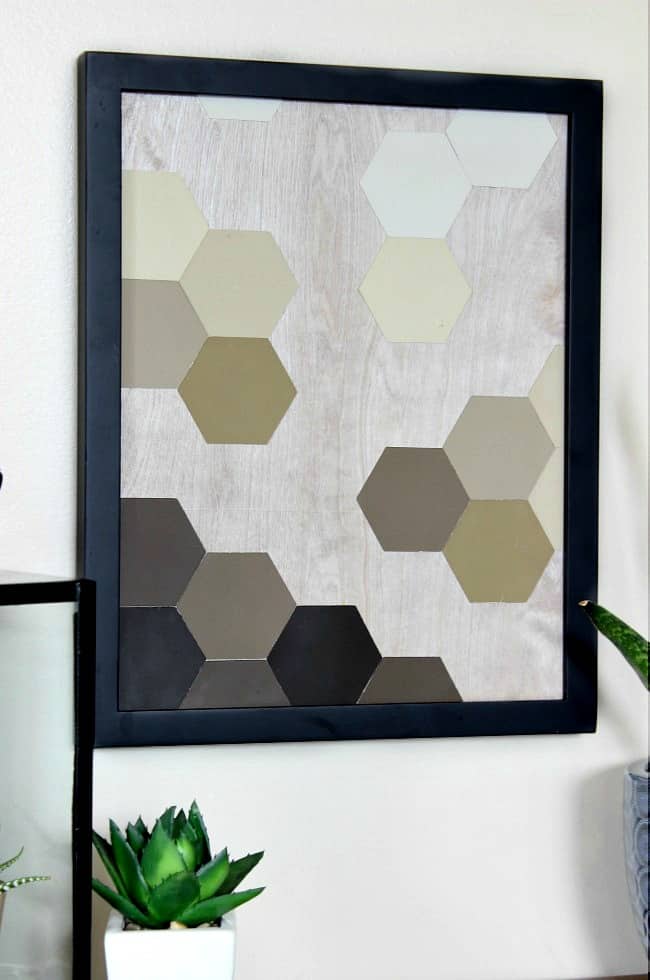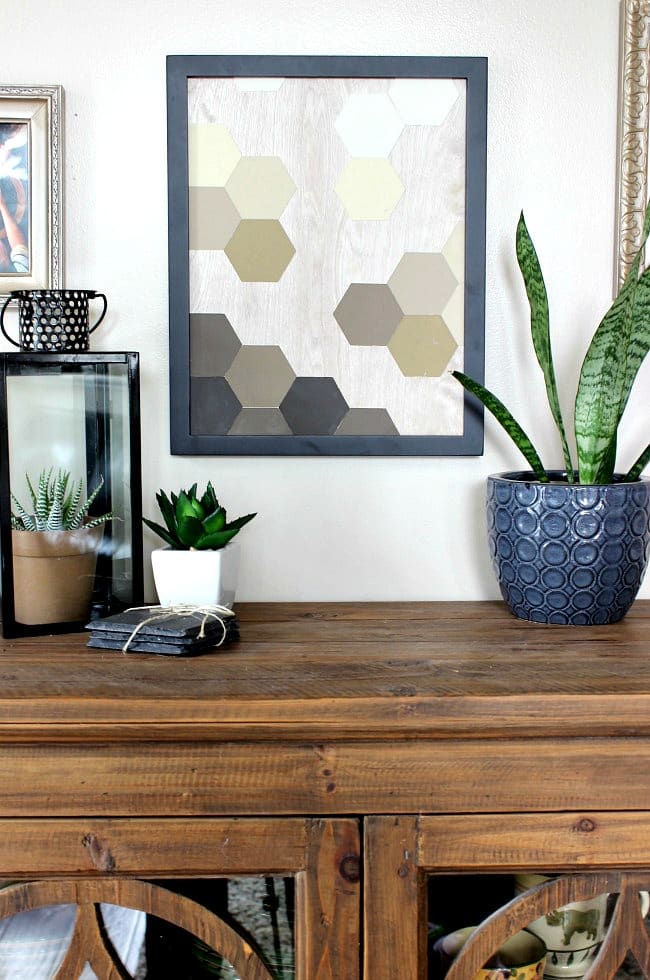 What do you think? Would you use a different shape? Would you hang this in your home? Let me know!
If you like Hexagons as much as I do, check out these Hexagon Wall Planters!