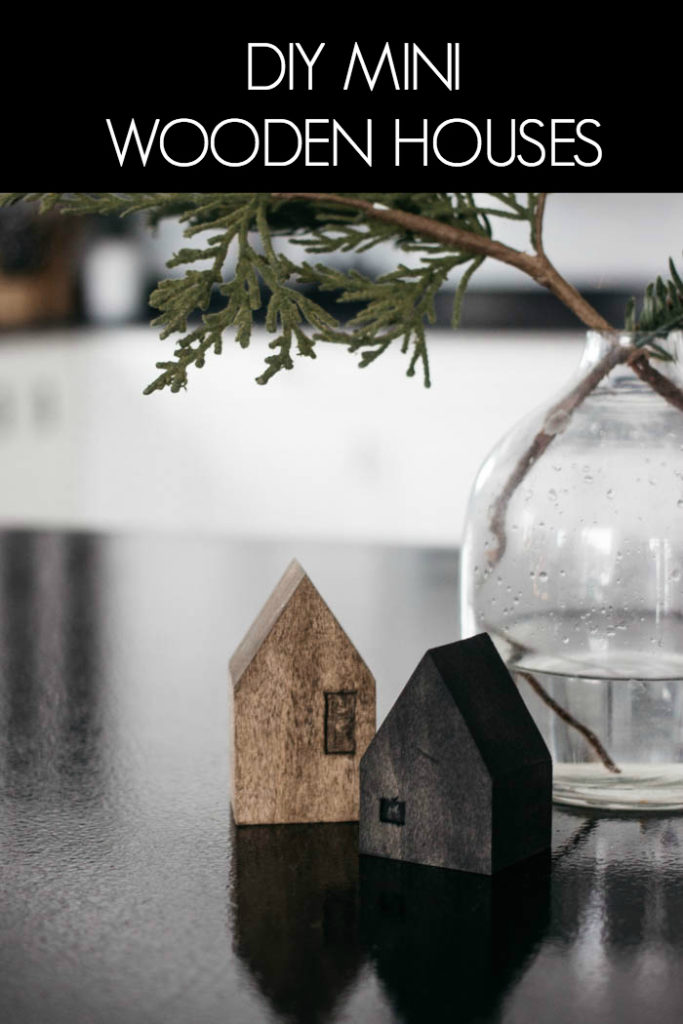 My style has evolved so much over the years. At one point I would have very strongly referred to myself as a lover of all things rustic. At another point, industrial. Now, modern. The beautiful thing about DIYing your home, is that you don't have to spend a lot to get the look you want, and then you don't have to feel bad when the look you want changes! But then there are some projects that span all design styles and tastes. I think these mini wooden houses just might be one of those DIYs.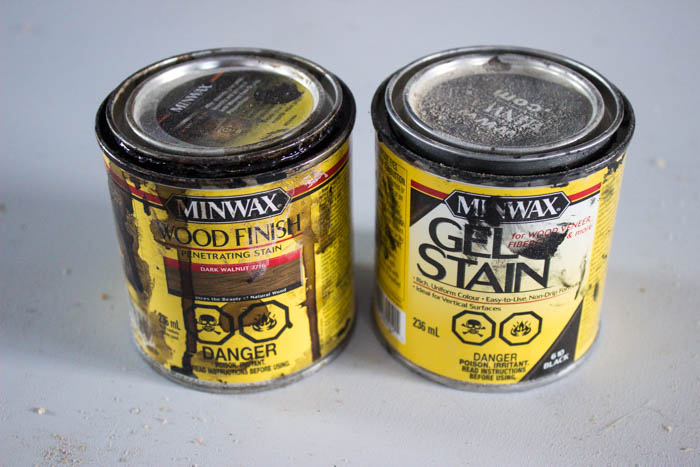 *This post was sponsored by Minwax. The post may contain affiiliate links. As always, opinions are 100% my own. For more information, please see my disclosure page.*
I'm sorry for the dirty state of my Minwax stain cans… they've clearly been loved. I had the idea a while ago to build these little houses, and I toyed around with different paints or stains to use on them, but in the end I used Ebony Stain and Dark Walnut Stain, and I love the final look! It's the perfect little decor piece to put on your open shelving or to finish off that beautiful vignette. I decorated my home with them in my kitchen and living room tours, and had so many people ask where I bought them or how I made them.
Here's everything you need to make these Modern Wooden Houses:
Maple (or any 2″x2″ wood boards)
How to Make Mini Wooden Houses:
This project only needs a couple of tools and a couple of hours. I made six at one time because it's super easy to pump these guys out once you know how to make them. I legitimately find these types of projects hard to explain in terms of the steps. So I made a video to show you what we did – hopefully the visual helps make these project look as easy as it is!
The hardest part of these DIY houses is using the chisel to add the "windows". You can definitely skip that part, but they look sooo good, so if you want to try it out, you can see exactly what we did in this video:
If you haven't yet, don't forget to subscribe to my YouTube channel! There is some great stuff on there that never makes it over to the blog!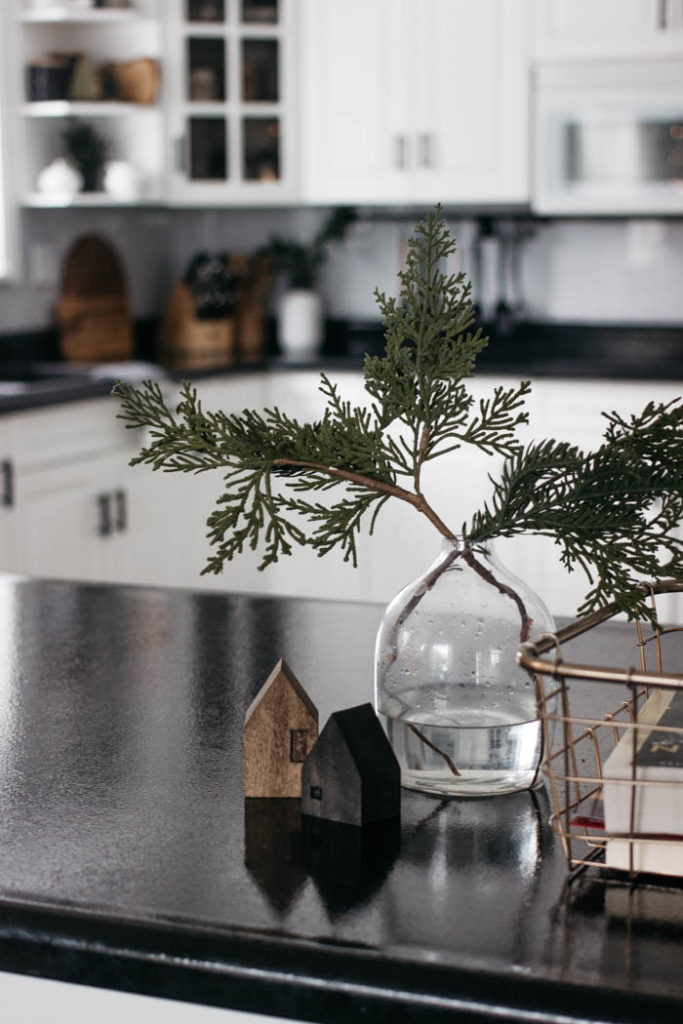 I mentioned in the video that we used maple for these guys, which is a beautiful wood. I love the way the stain comes out on these. You can use a soft wood, like pine, but I can almost guarantee you're going to like the look of maple better! And since we're only buying a 2×2… it's ok to splurge a bit!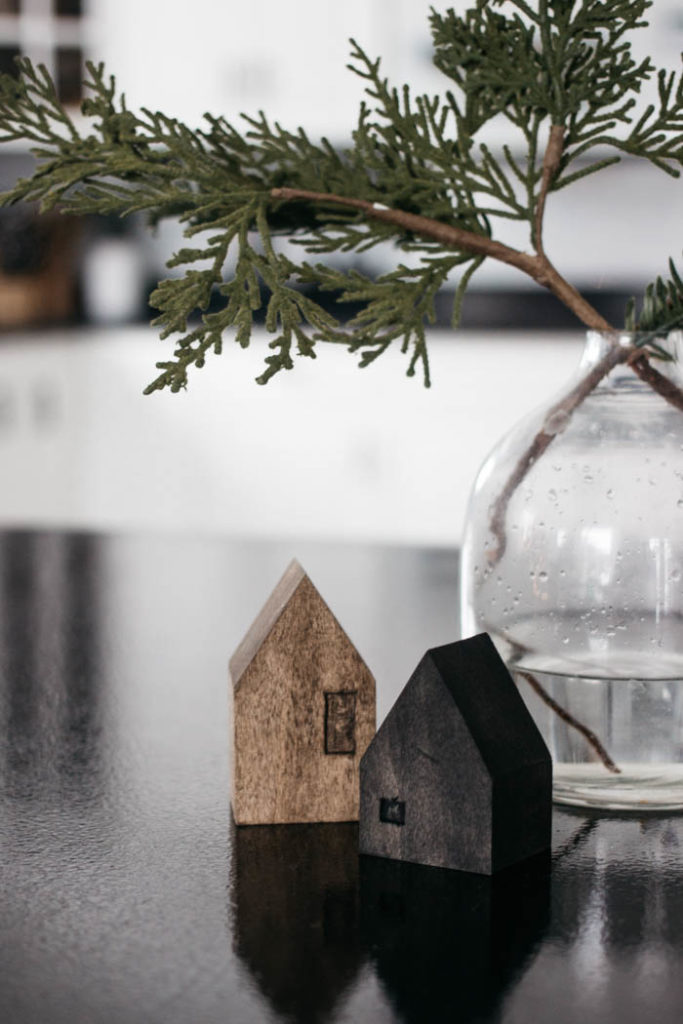 What do you think of these guys? If you make them PLEASE let me know! I love seeing your projects and sharing them when you let me :)
If you're looking for another great scrap wood project, try this DIY Bath Table!
Or if you're looking for more modern home decor, try this Copper Pipe Candlestick Holder!