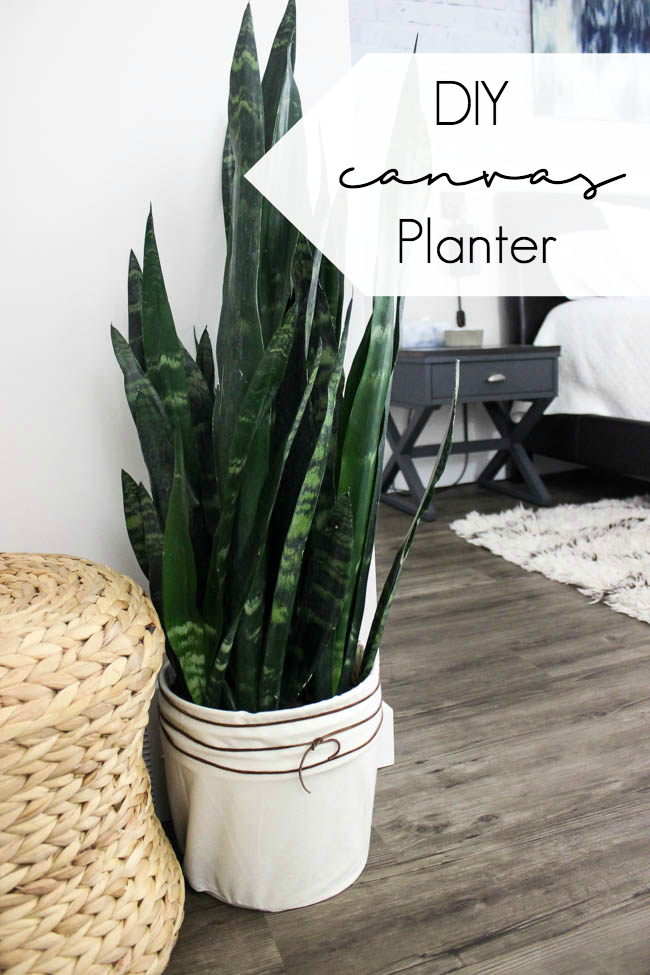 I'm just gonna let y'all in on a secret … I'm horrible at keeping plants alive. Horrible. But I LOVE having greenery in my home! I've never decorated a room without plants. So I substitute with a lot of faux plants – many of which look so realistic these days. Faux plants just don't give you that same satisfaction though. I've had this snake plant in this planter for almost a full year now, and it's still alive! Can you believe that! There must be something magical about my canvas planter, lol. I'll show you how to make your own so you can improve your own indoor gardening skills.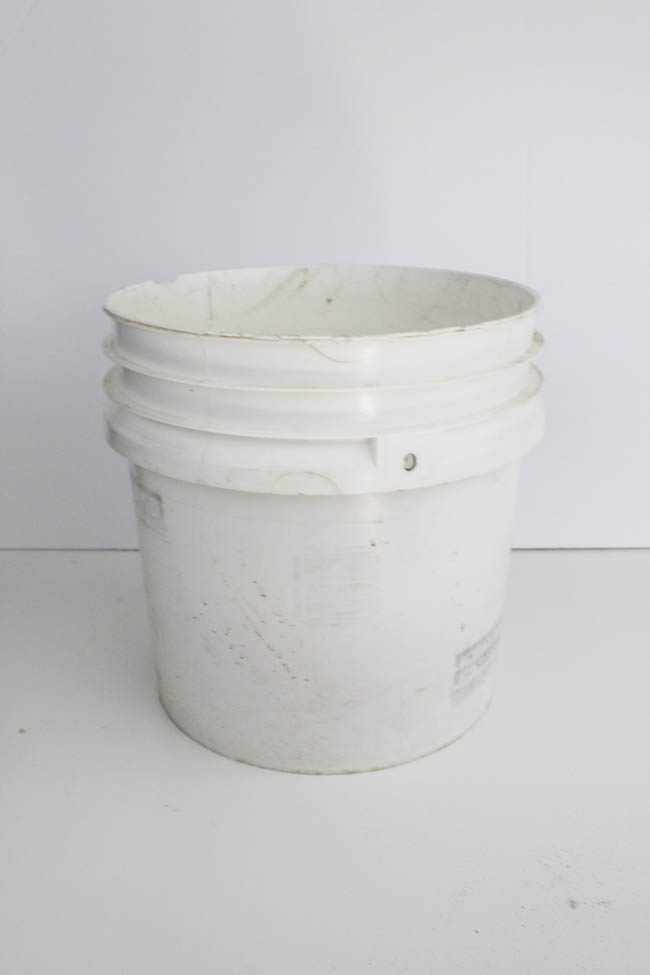 *This post may contain affiliate links. When you buy a product through one of my links, I get a commission at no cost to you! Thanks for supporting my blog so I can continue to bring you posts like these. For more info, please see my disclosure page.*
What I love most about this project is how affordable it is! Who doesn't have an old bucket lying around! I don't even know what this bucket above was for, but the other bucket I used in the video was an old ice cream pail. Yes… we keep things like that. Doesn't everyone?? lol.
Once you have your bucket, the only other things you need to make these fabric planters are:
Here's How to Make Your Own DIY Canvas Planter:
This is one of those projects that you just have to watch someone make. I hope you like the video I made!
If you were a subscriber on YouTube, you could've seen this months ago! Don't forget to subscribe to my channel!
I love the boho vibe of these fabric planters! If you look closely you might be able to spot how awesome they look in our new home's hallway too!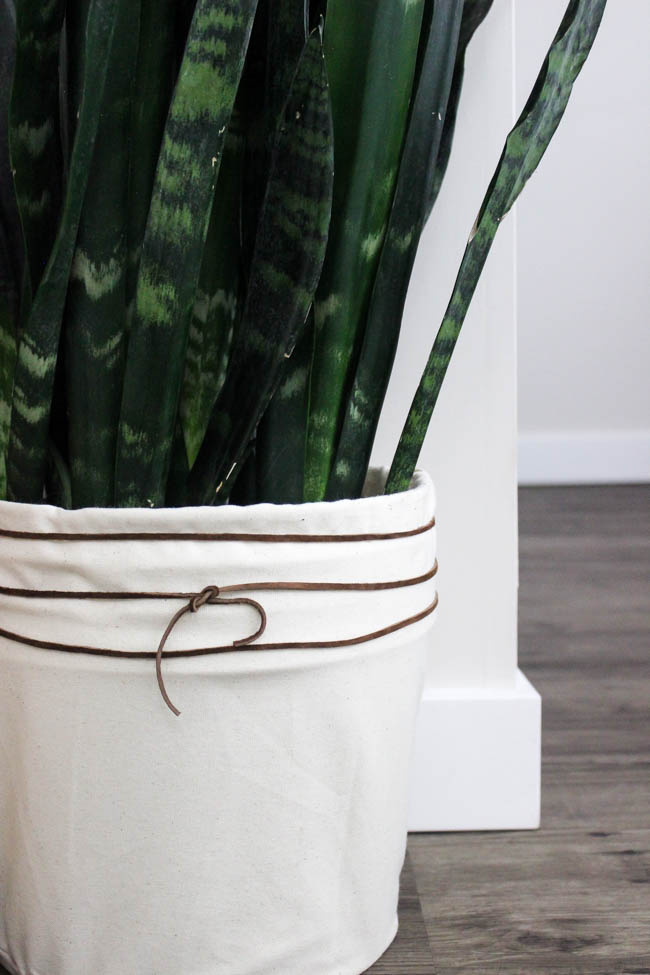 The twisted leather cording adds a textural element to the DIY planters that I love. If you don't have leather add rope, jute or twine around the edges of the basket to get the same effect.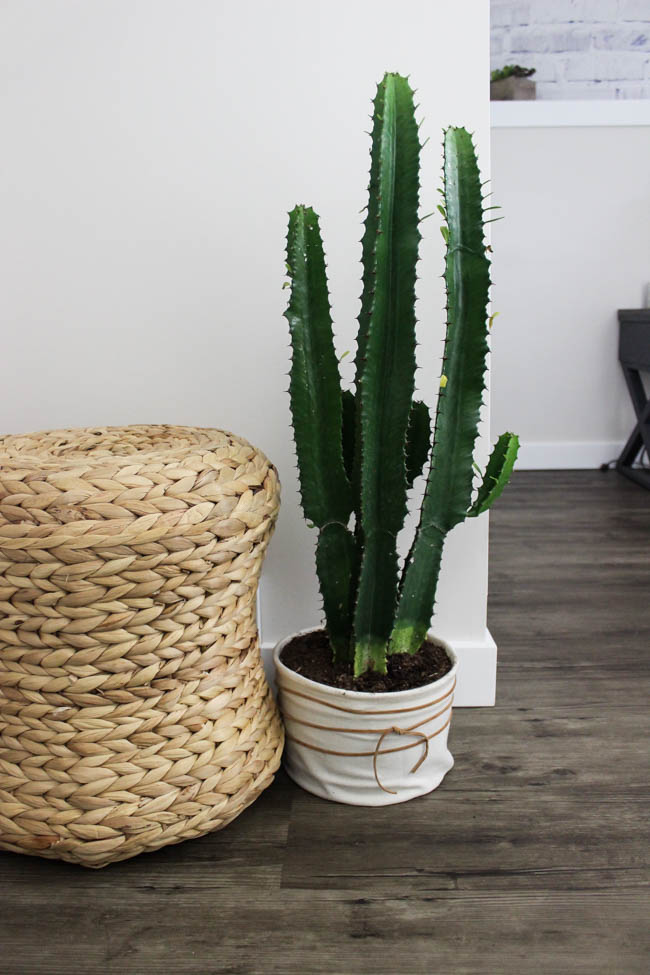 If you like indoor planters, you will love these ideas too!
DOLLAR STORE HANGING WALL PLANTER