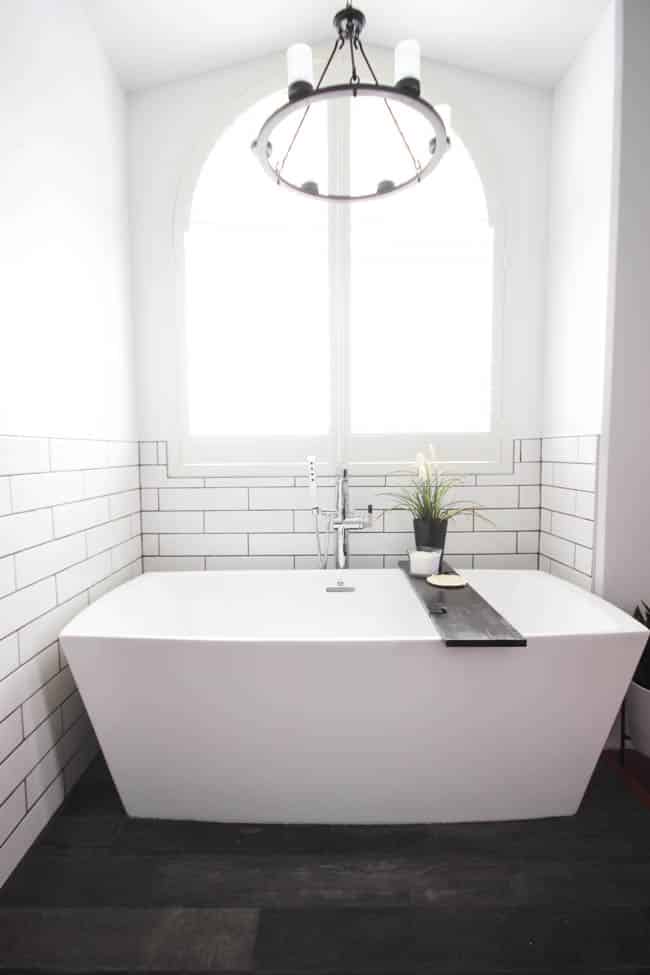 It's an exciting day over here! We have spent 10 long weeks sharing the ups and downs and progress of our Master Bathroom renovations and today we are finally going to sharing the final Master Bathroom Reveal! I took waaaay too many photos, but I'm still going to share a ton of them with you, so brace yourself! I'll let the photos do most of the talking…
Just to remind you, here are a couple of before pictures…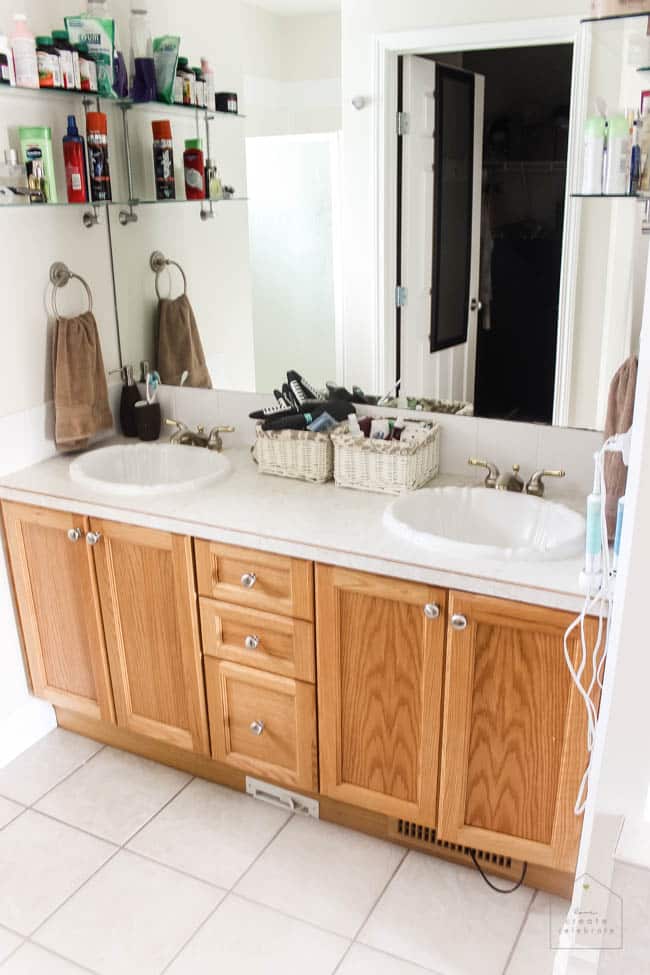 And now…. starting with our amazing new modern bathtub…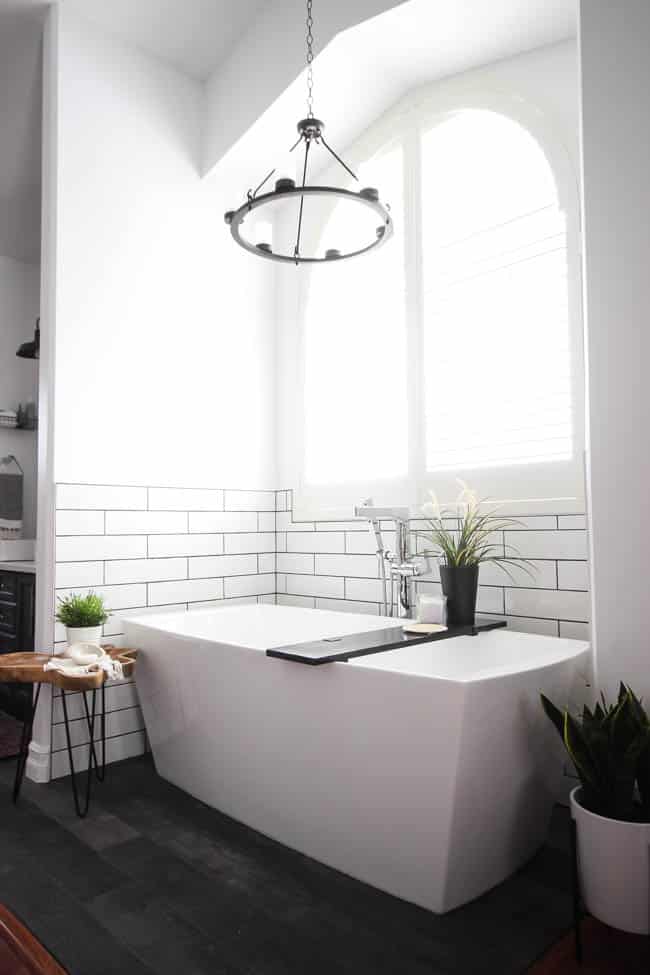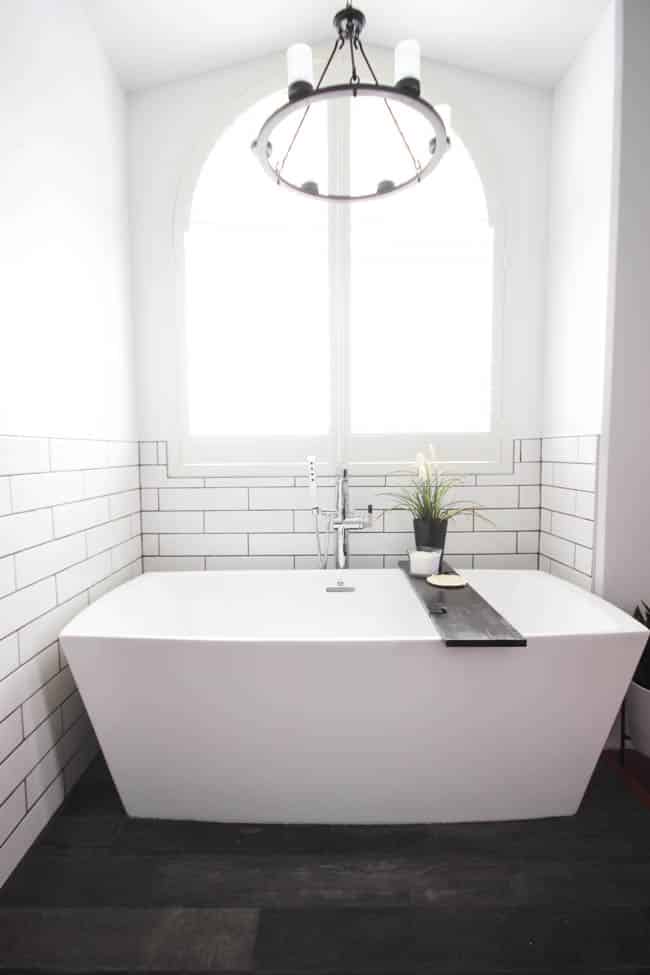 I can't wait to jump in this tub with a beautifully scented lavender candle and relax.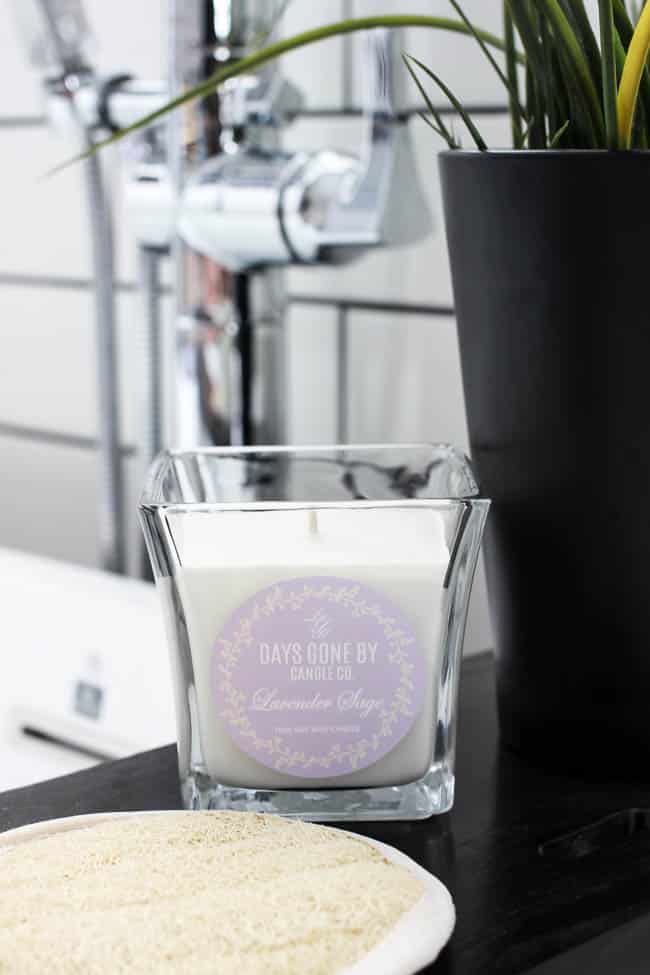 These shutters were a huge improvement to what used to be in this spot and we LOVE them – they are the perfect addition to the bathroom, and they let in a ton of light! Such a beautiful window covering option!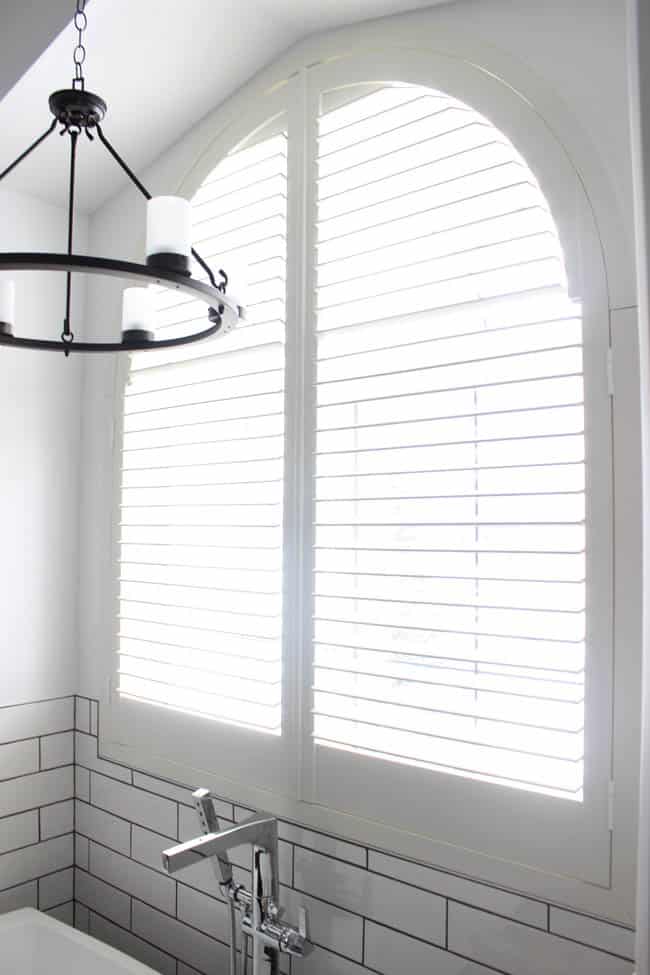 And our standing tub filler is a dream come true.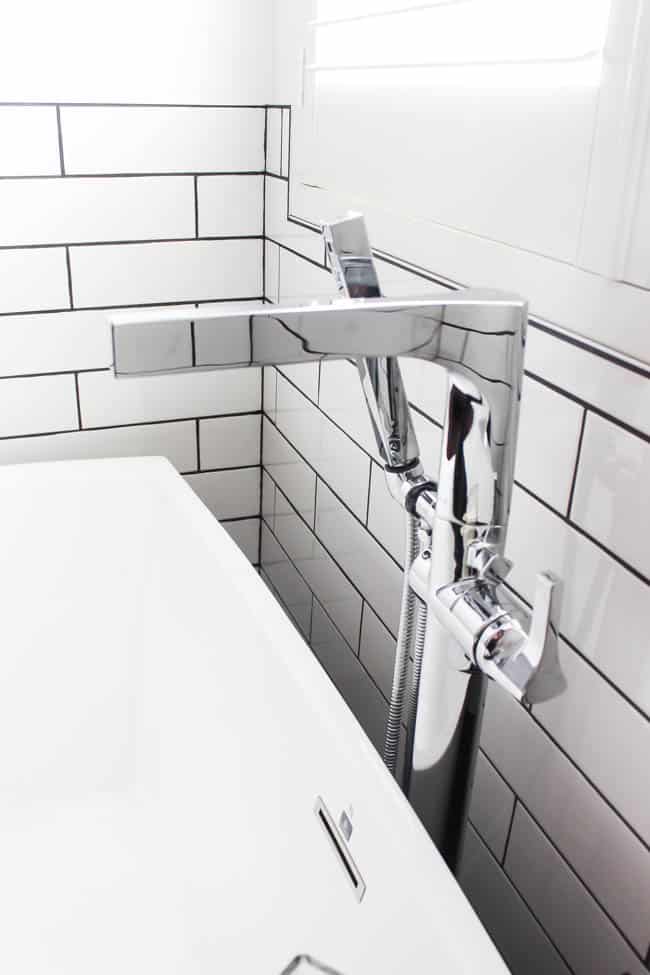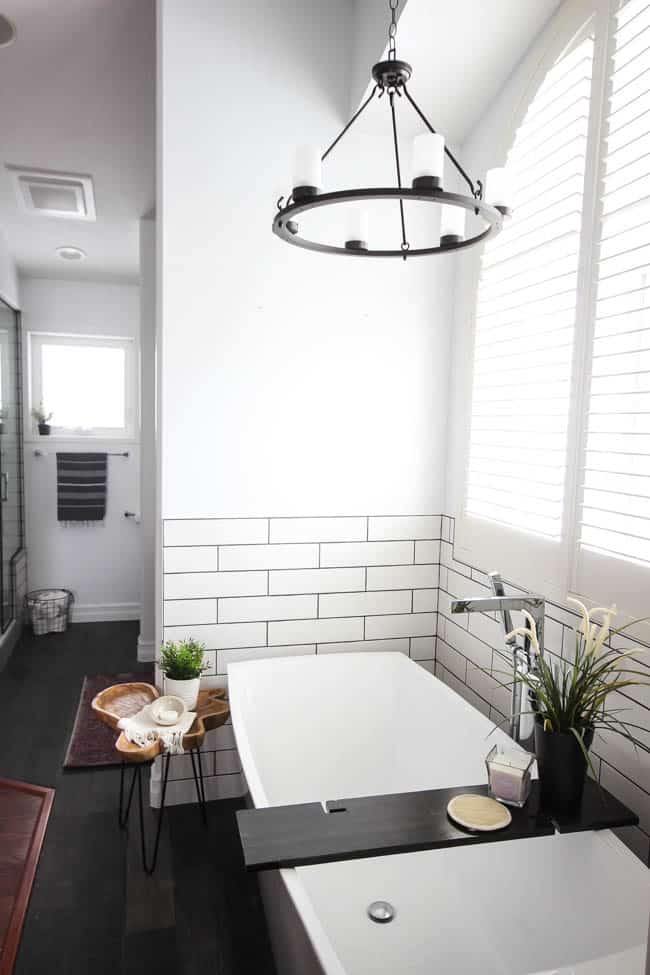 I really wanted a small table to sit beside the tub and transition between the tub and vanity areas. I was so happy when I found this one!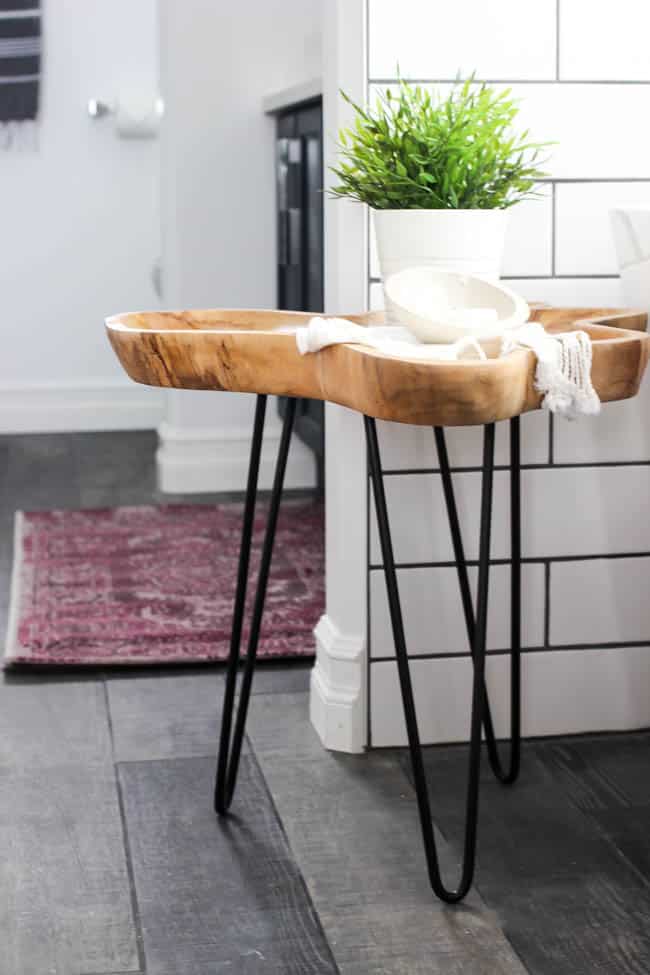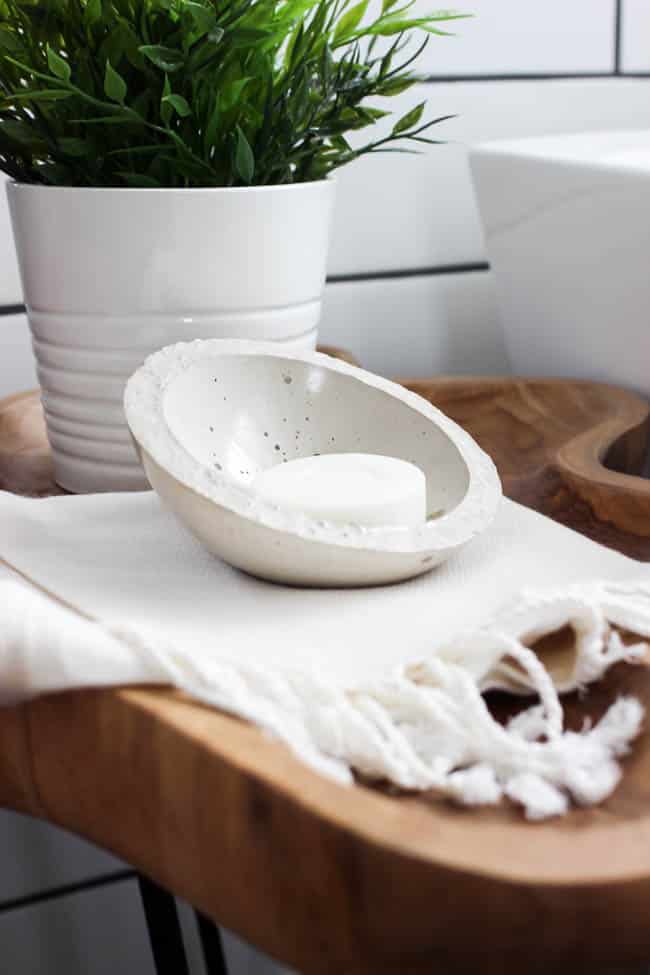 Then we transition into the rest of the bathroom…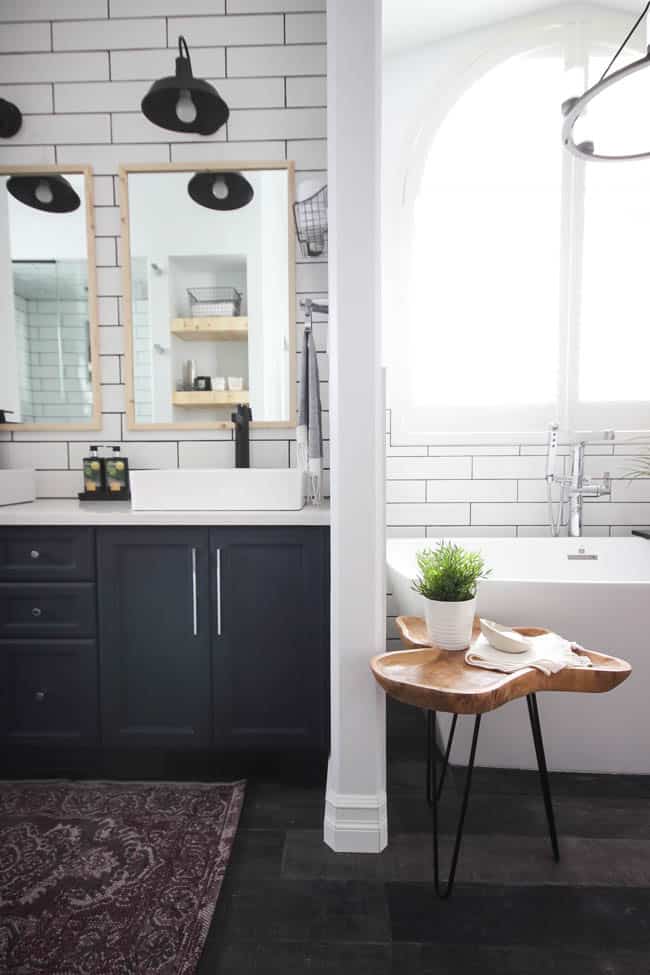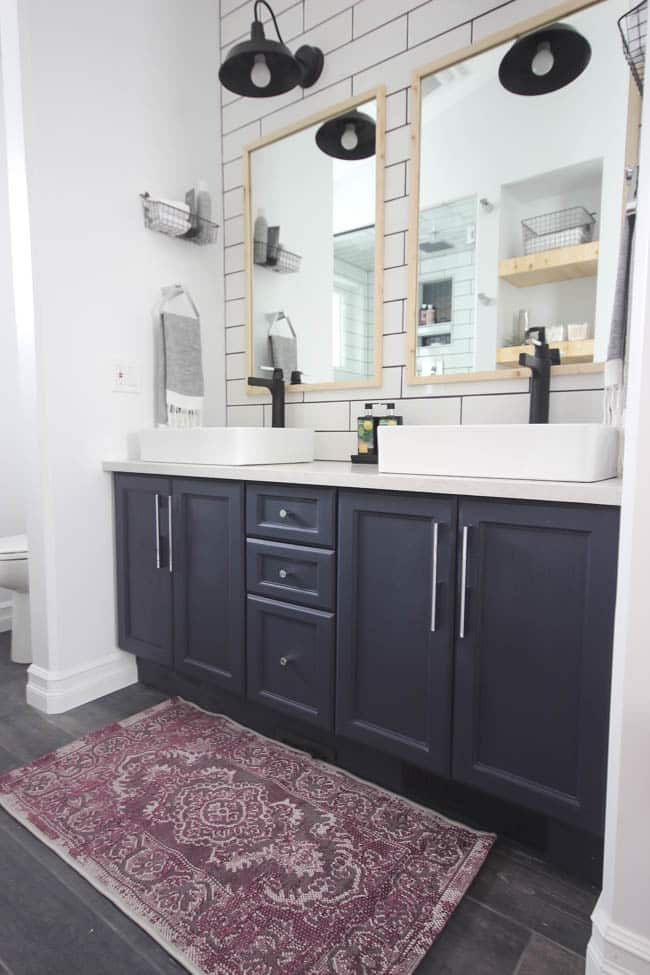 My husband was unsure about painting those navy cabinets… but they were a definite win!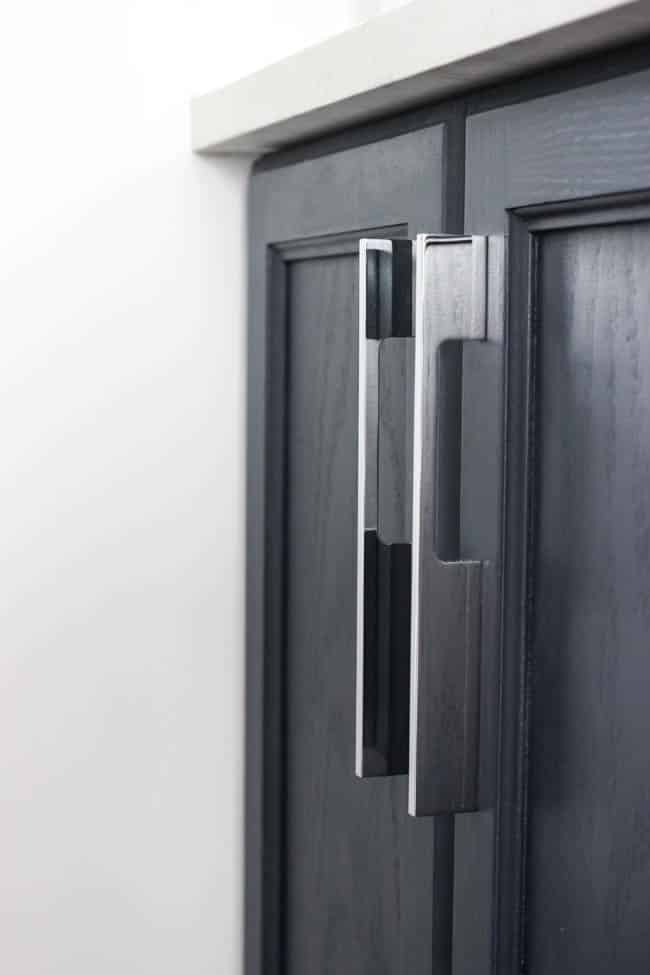 The quartz countertops were a great decision. They tied into the space sooooo well! I couldn't believe how perfectly they pulled the colours in the space together with just the hints of brown and grey.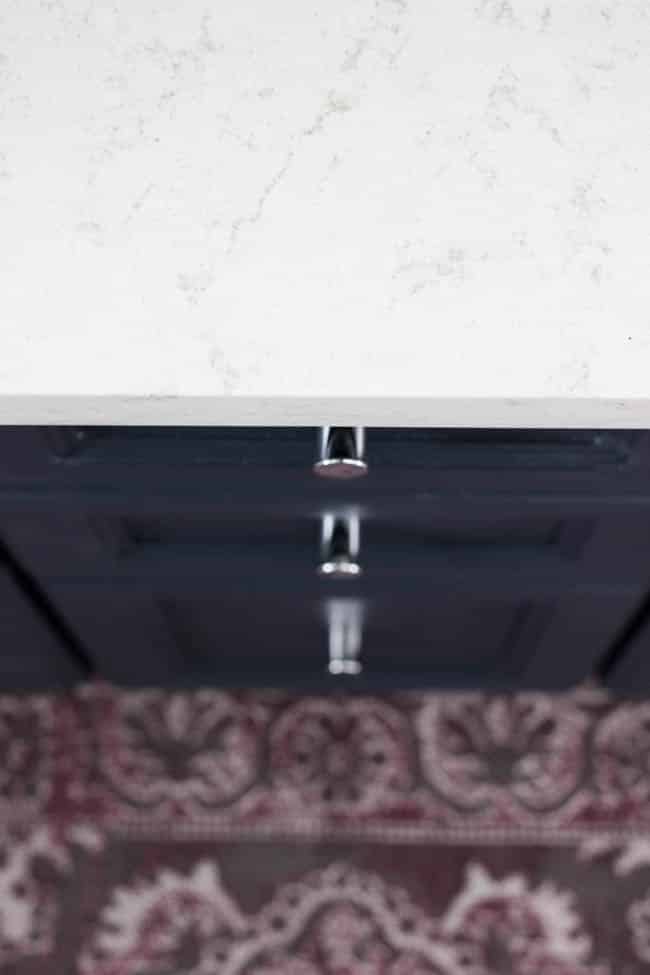 There are a few DIYs in this space that we will share soon, including the built-in shelving, the floating shelves, and the DIY vanity mirrors.
Our rectangular vessel sinks were perfect to complete the modern feel of the space. The chrome towel racks are stunning in the space and the perfect size for the hand towels I picked out.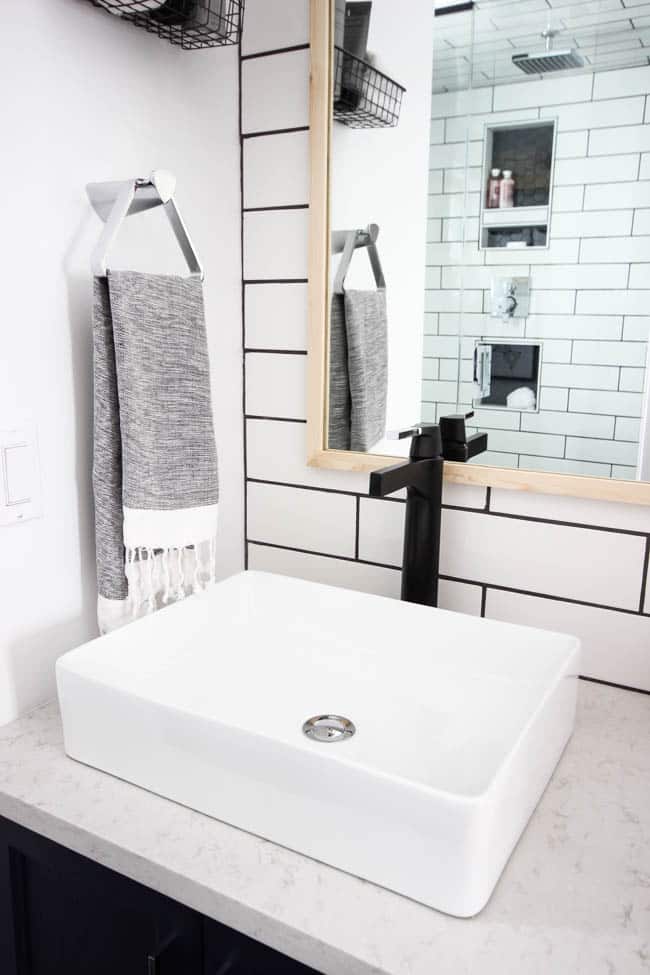 I've dreamed of having matte black faucets for a long time and I was not disappointed. They are such a beautiful stand-out feature.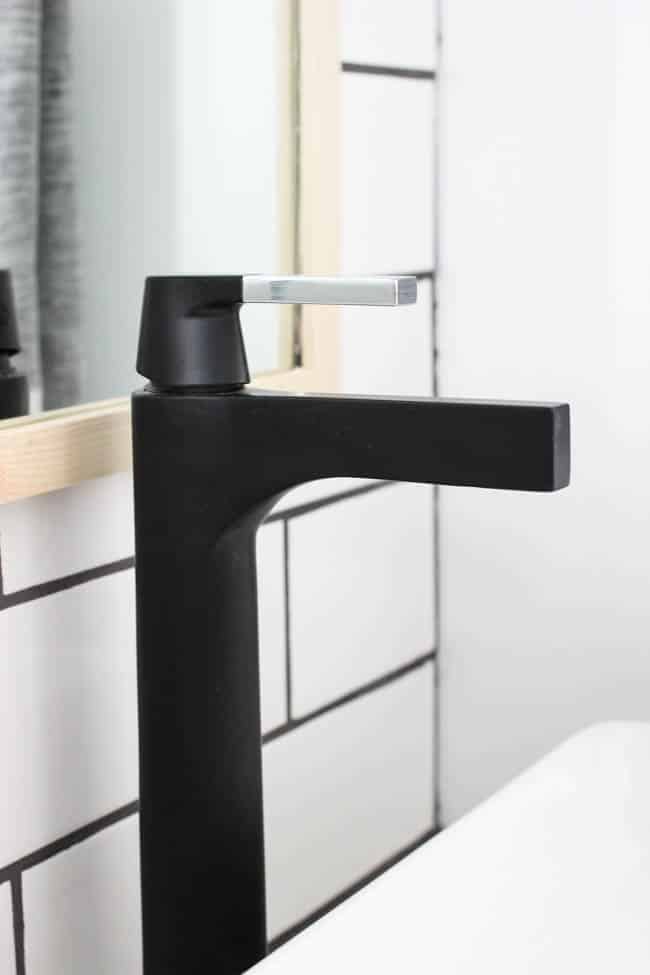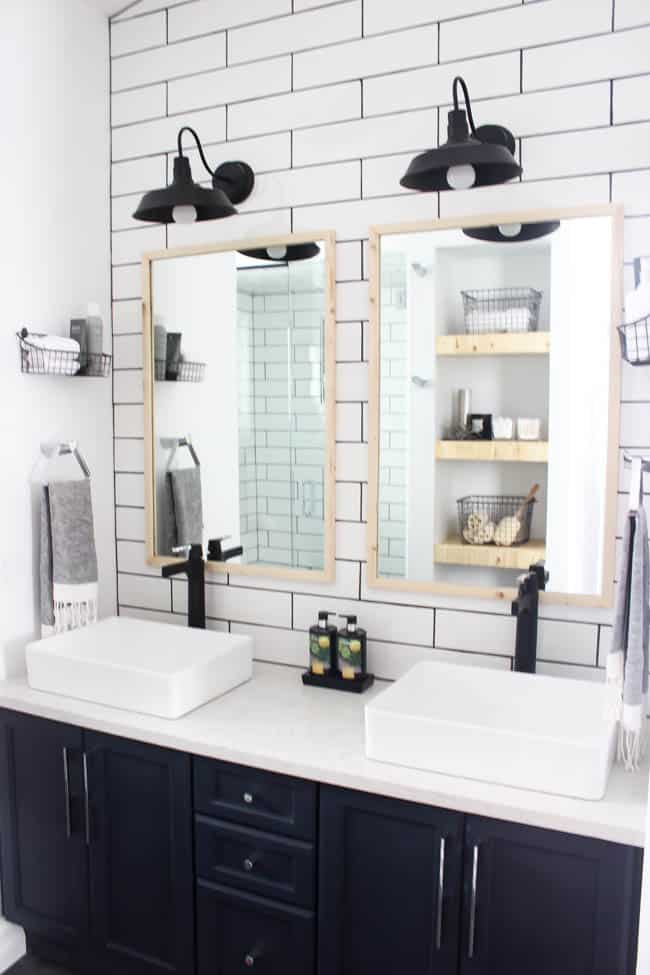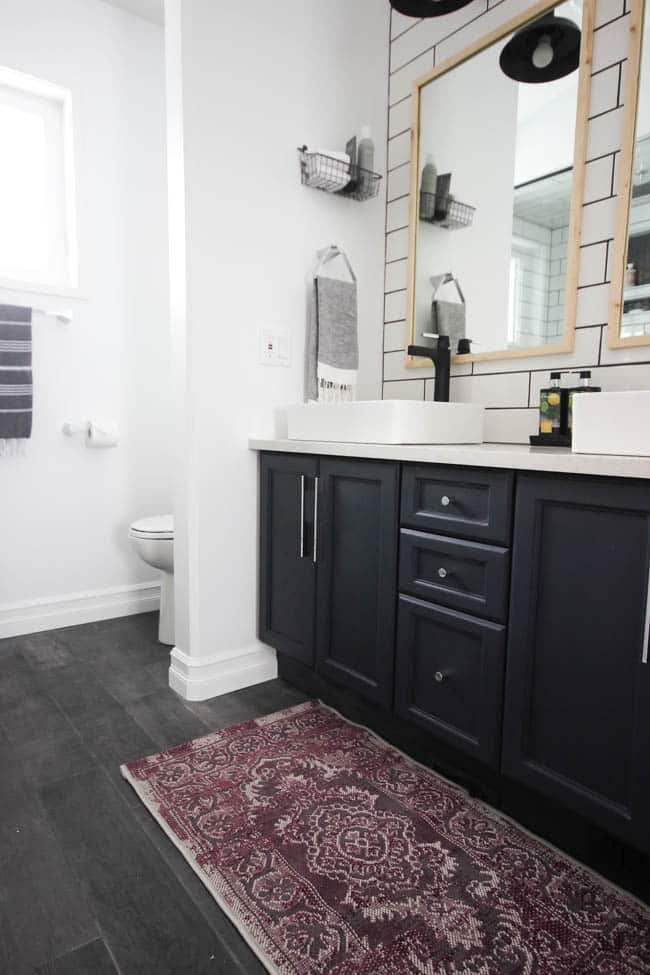 We even upgraded the toilet to one with a consealed back, and even it looks sleek and modern in this space.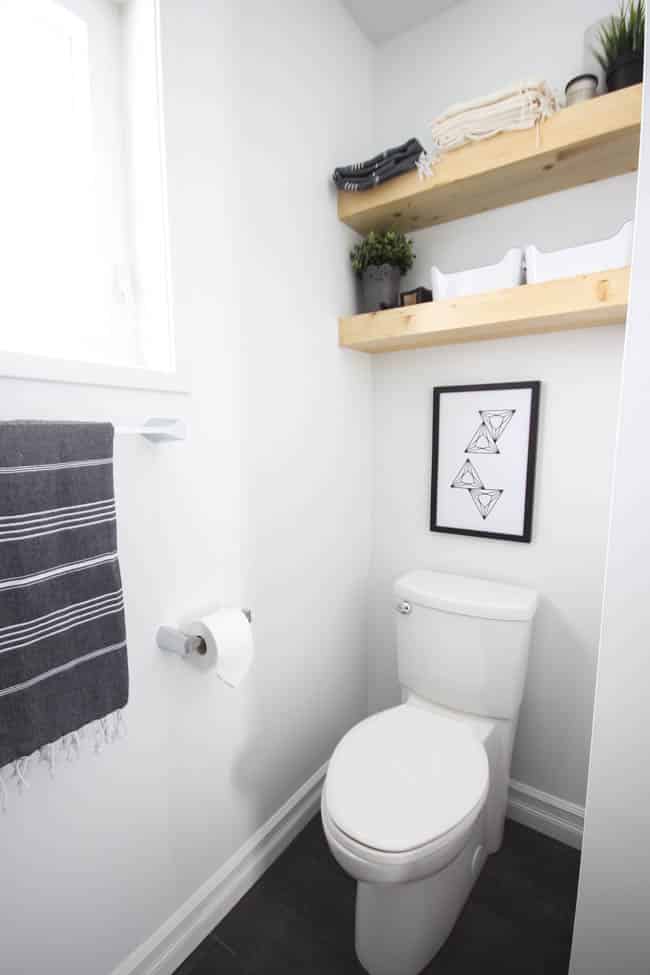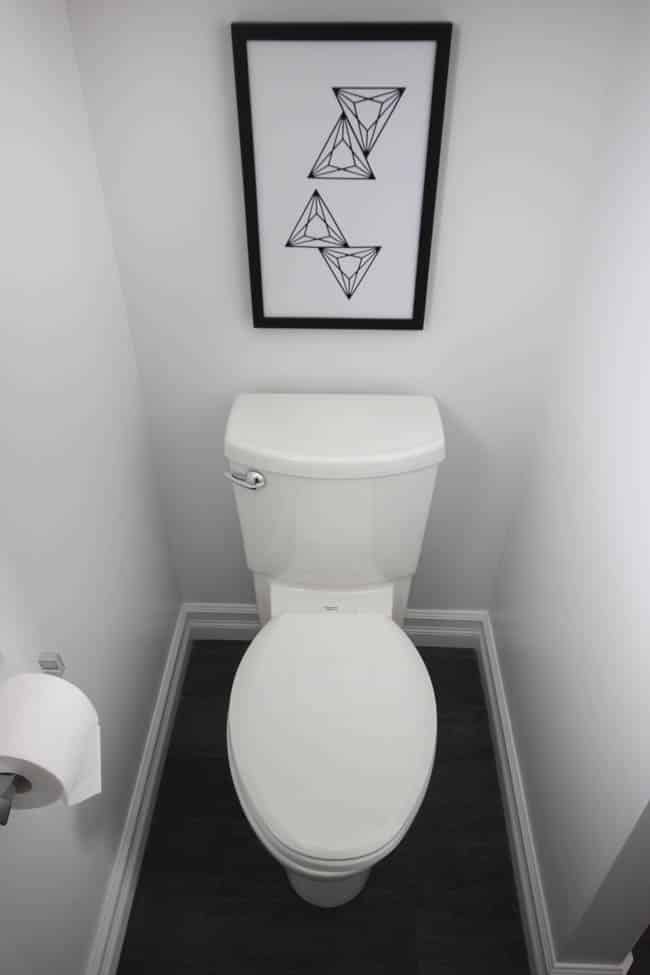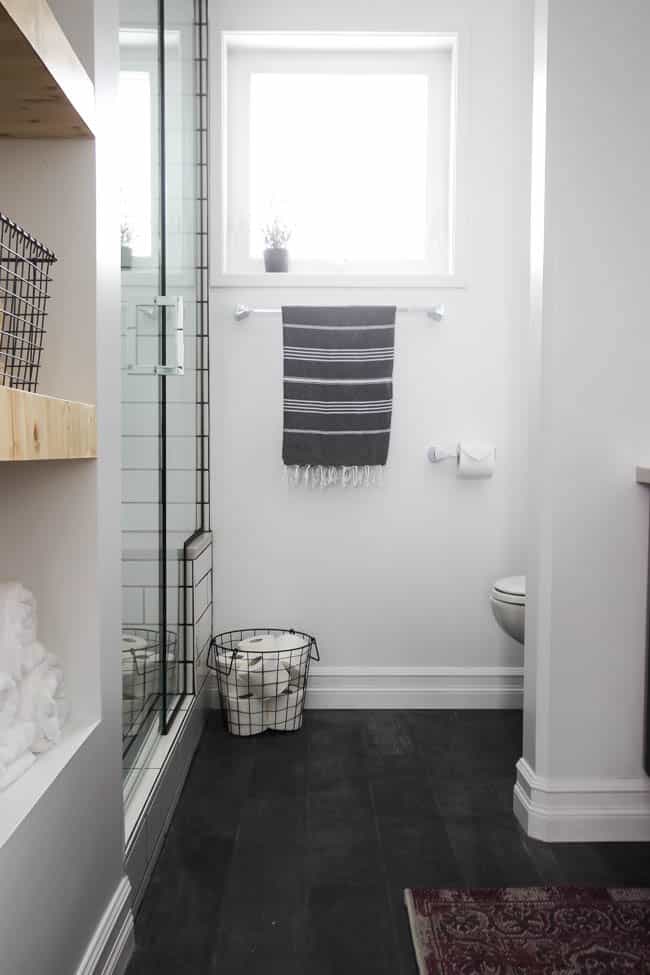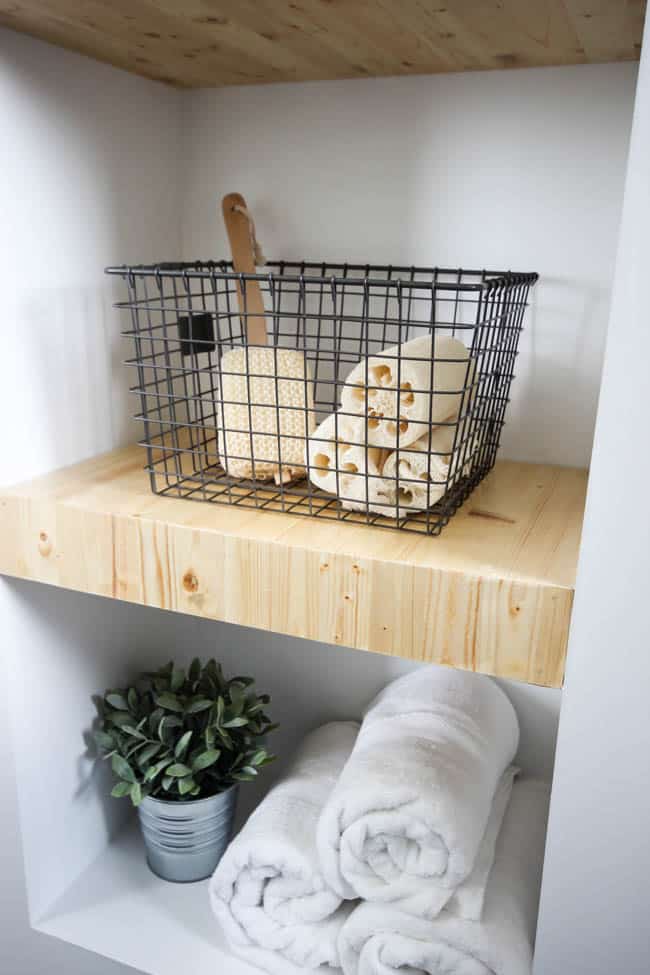 The towel bars and robe hooks could not be better suited for the bathroom. I never realized the impact that small pieces like that can have in a space!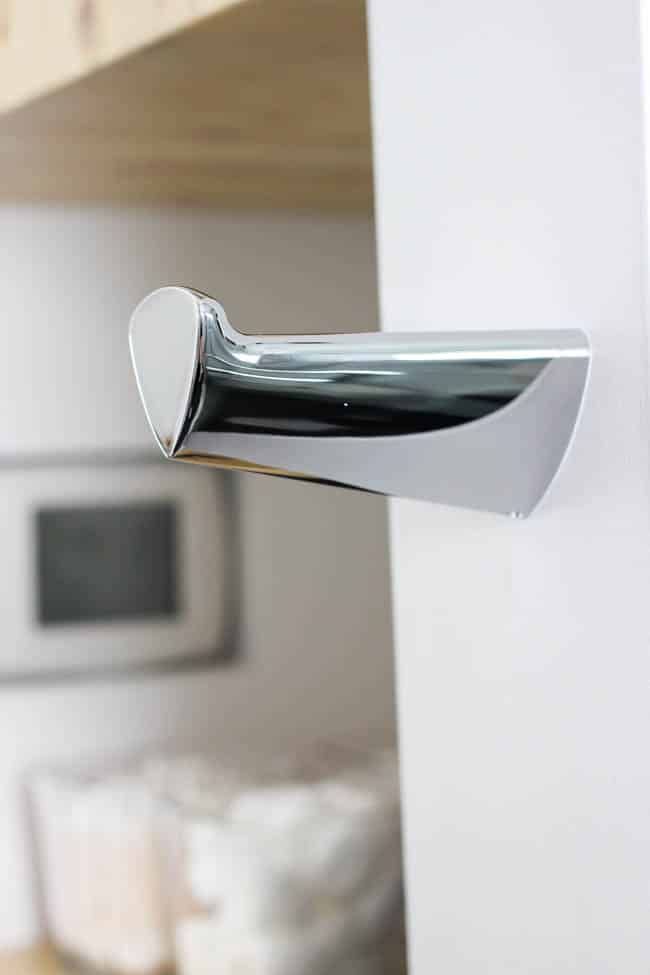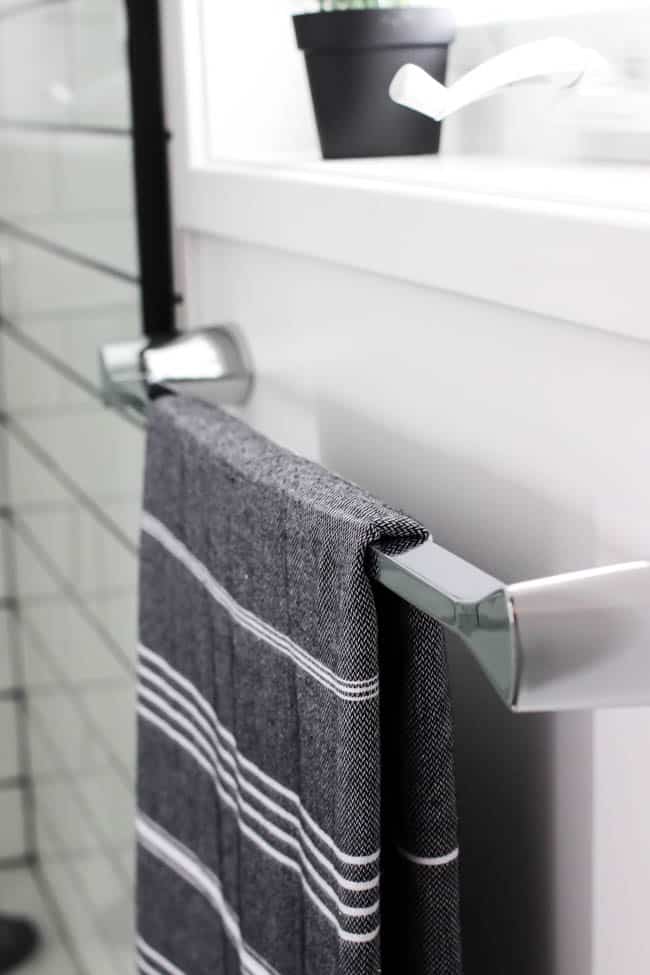 And then there is my husband's favourite part…. the beautiful glass doors to our tiled shower.
I LOVE the black casing around the glass door, and the chrome, square handles.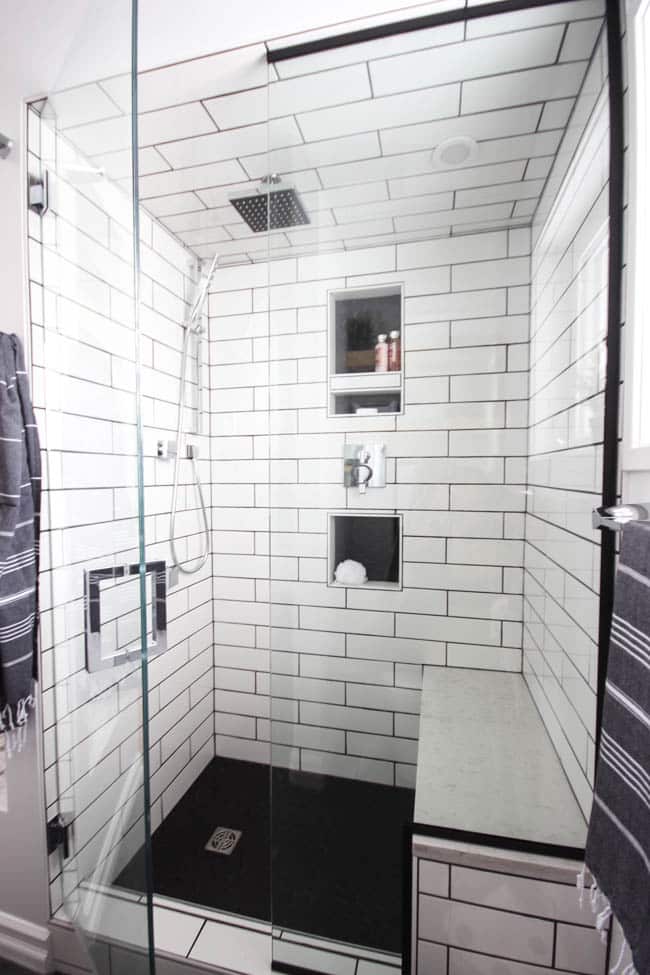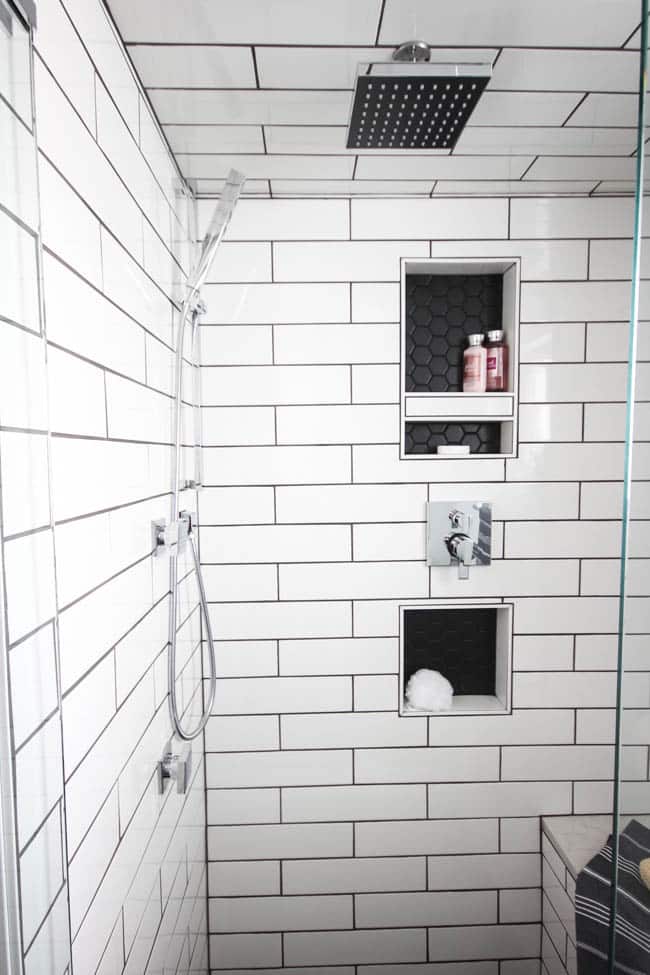 Most of the chrome shower faucets and accessories were from the same collection: rain head, shower head, body jets, and diverter.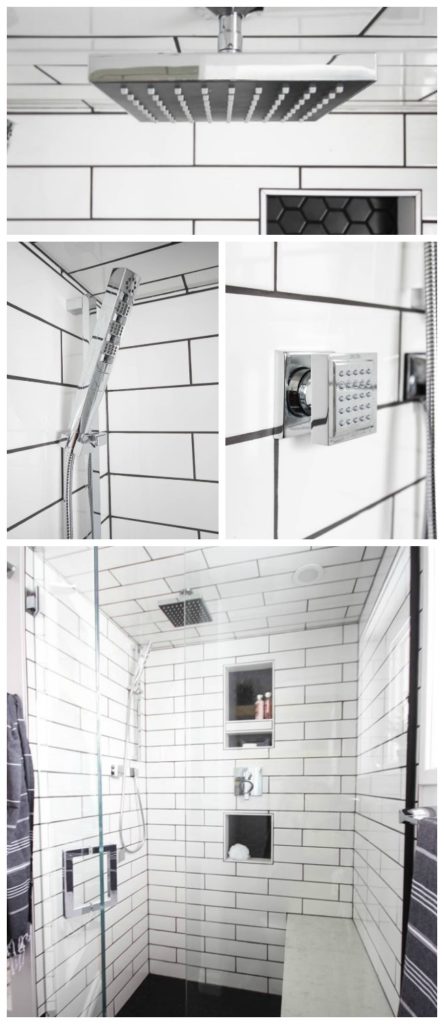 We used the same quartz slab on from the vanity on the shower bench as well.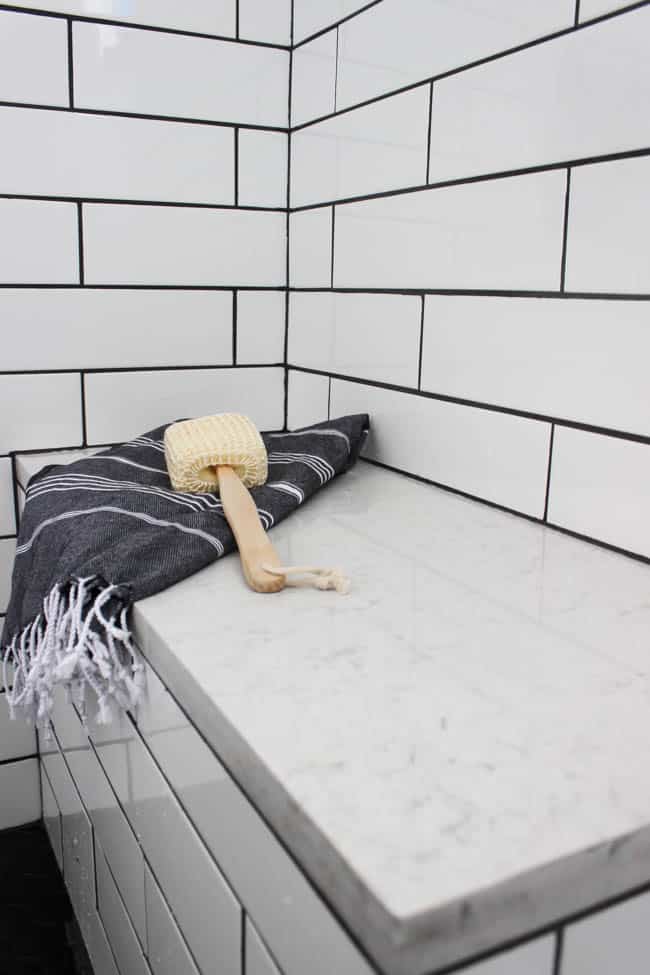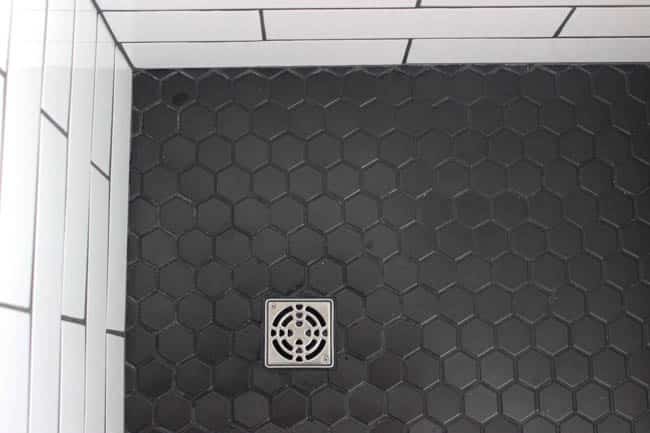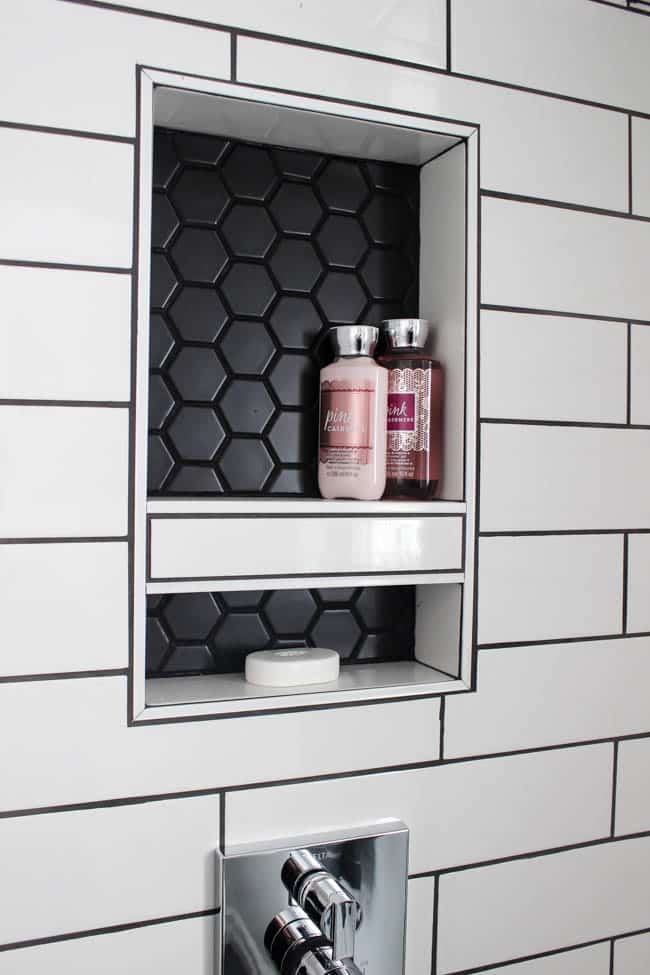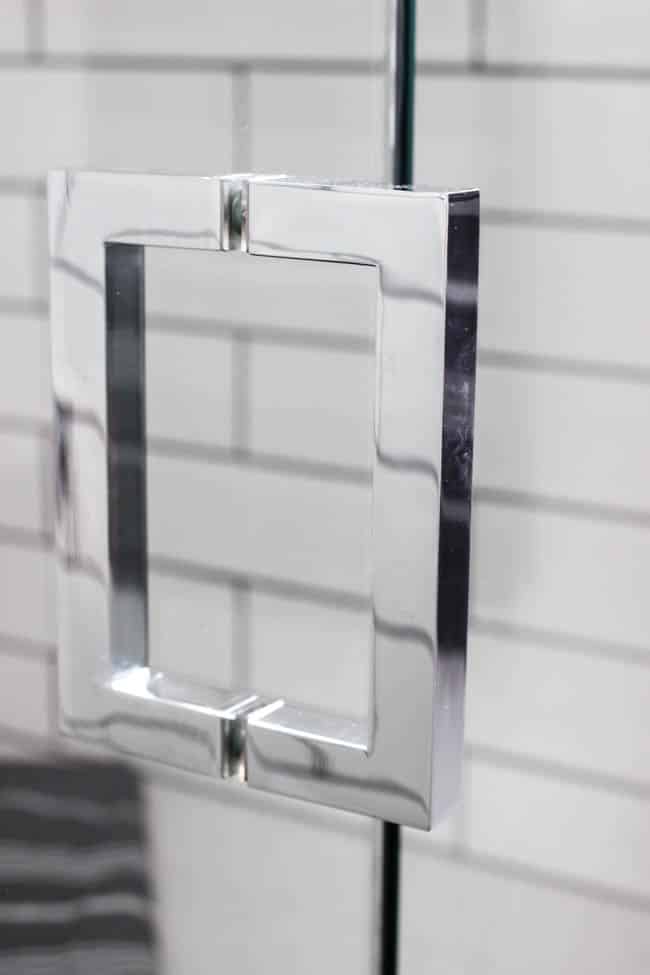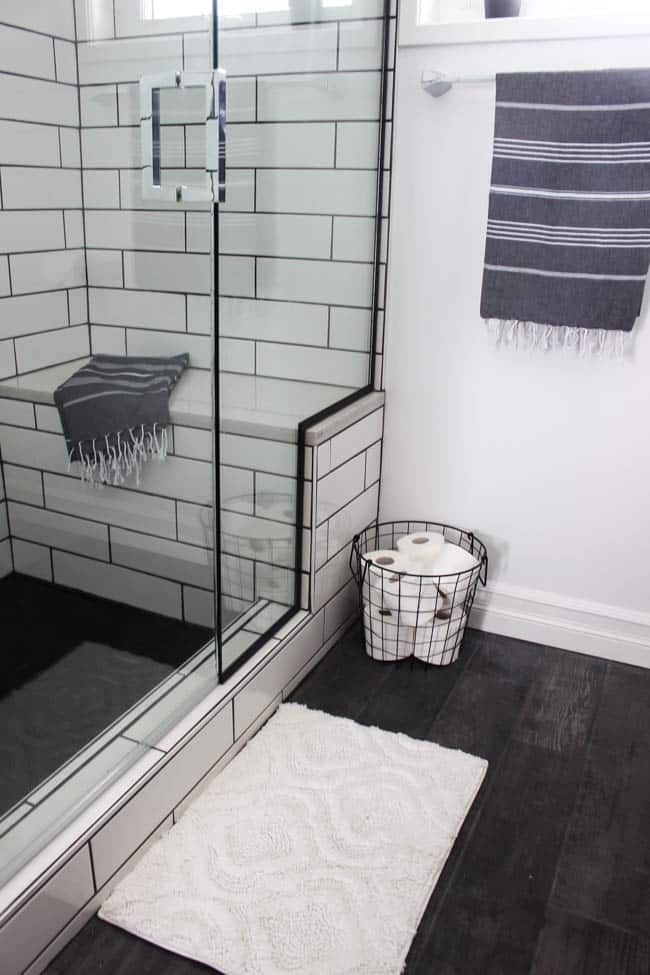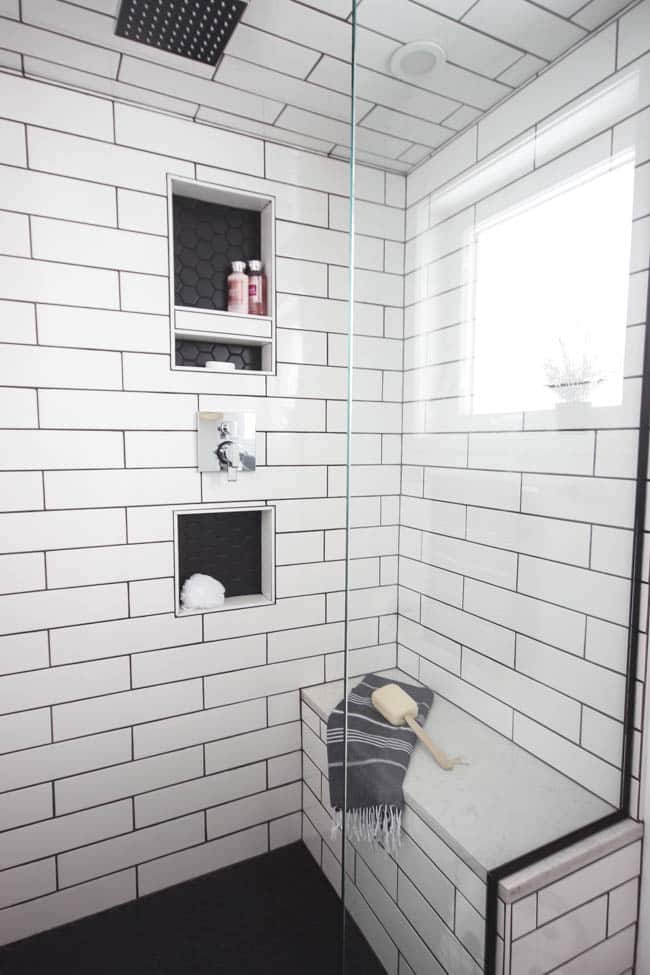 At the last minute I also added one new piece of artwork that I think works perfectly in the space – I'll share that tutorial soon!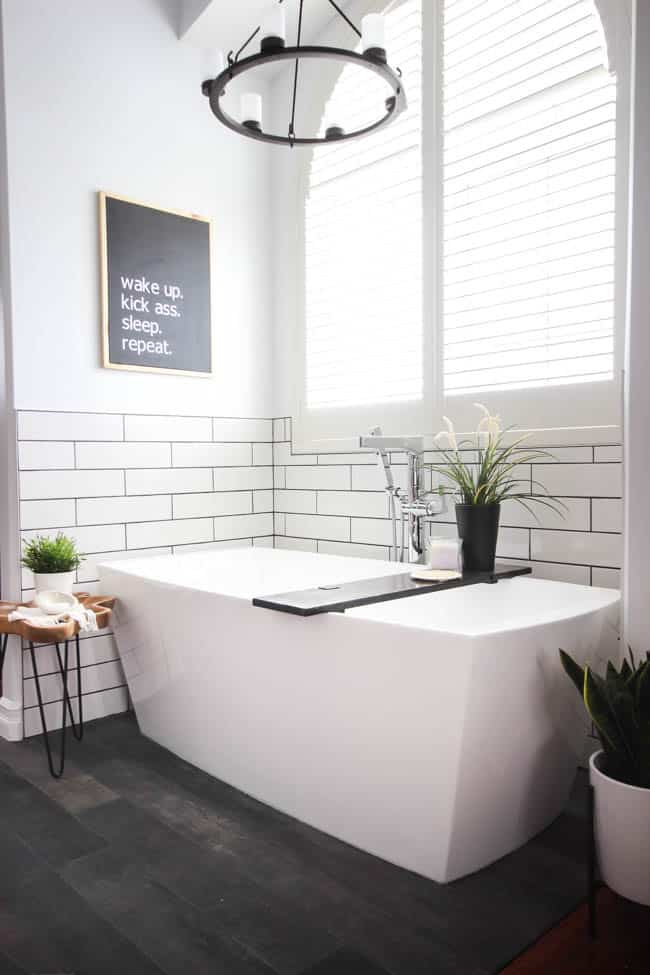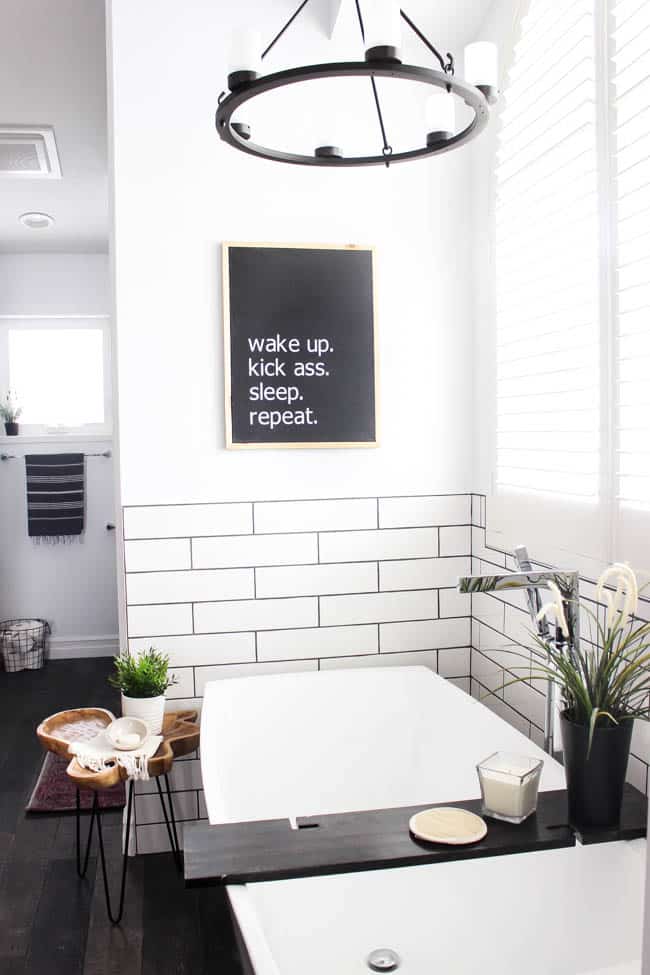 I promise that I'll share a full sources list soon, but for tonight, I'm off to take a soak in my beautiful new tub!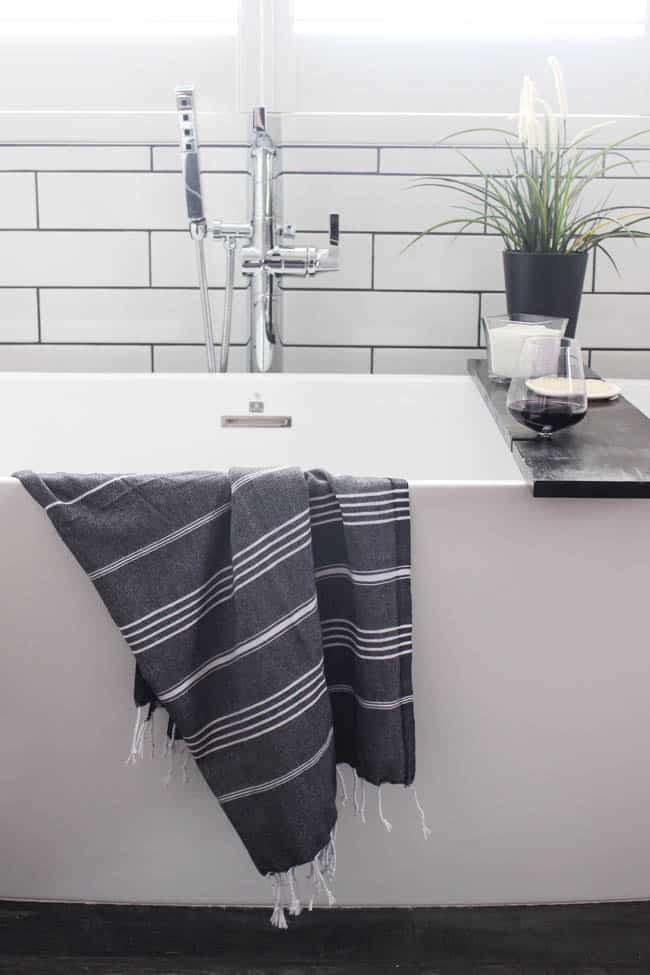 Let me know what you think of the space! Thank you all SO much for following along with our renovation!
Can't wait to start the next one :)
SEE ALL OF THE RENOVATION UPDATES HERE:
Week 1 / Week 2 / Week 3 / Week 4
Week 5 / Week 6 / Week 7 / Week 8
Week 9 / Week 10 (Final Reveal!)
SEE A FULL LIST OF SOURCES HERE!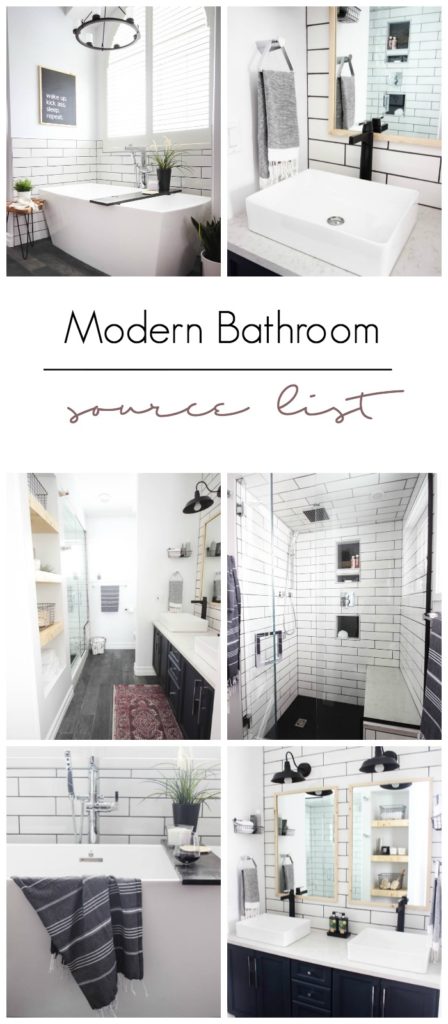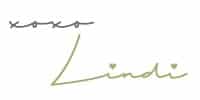 *This renovation was sponsored by The Home Depot Canada and Delta Canada. This post may contain affiliate links for your convenience. For more information, please read my disclosure policy*