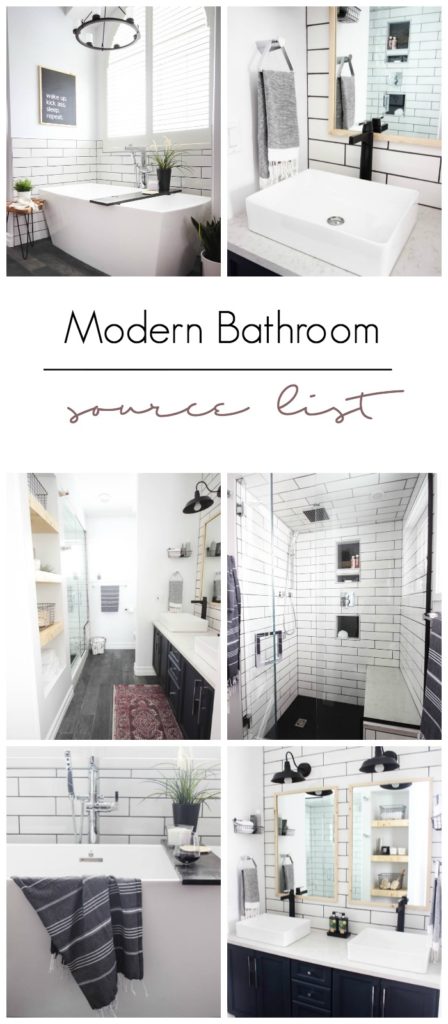 Did you catch our Modern Master Bathroom Renovation? If you want to see the entire process from start-to-finish, this is the best place to start. If you've already seen all of the magic that is our dream bathroom, and you're wondering, where did you get that thinga-ma-bob, then you've come to the right place!
I was too excited to get the post and the pretty pictures posted that I had to wait until a later date to share all of the product sources with you.
This is a list of everything in the space, with links to the products, or to similar products. Some links are affiliate links, for your convenience.
TUB AREA:
VANITY AREA:
TOILET AREA:
SHOWER AREA:
If I missed anything, please let me know!
SEE THE FULL COMPLETED BATHROOM!