I am chomping at the bit! I am SO ready for this Master Bathroom Renovation to be done, and we are one teensy tiny step away from the finish line. I can't believe how beautifully everything has come together. I'm going to show you a few peeks into the space, hopefully without giving everything away so that you come back next week for the beautiful master bathroom reveal!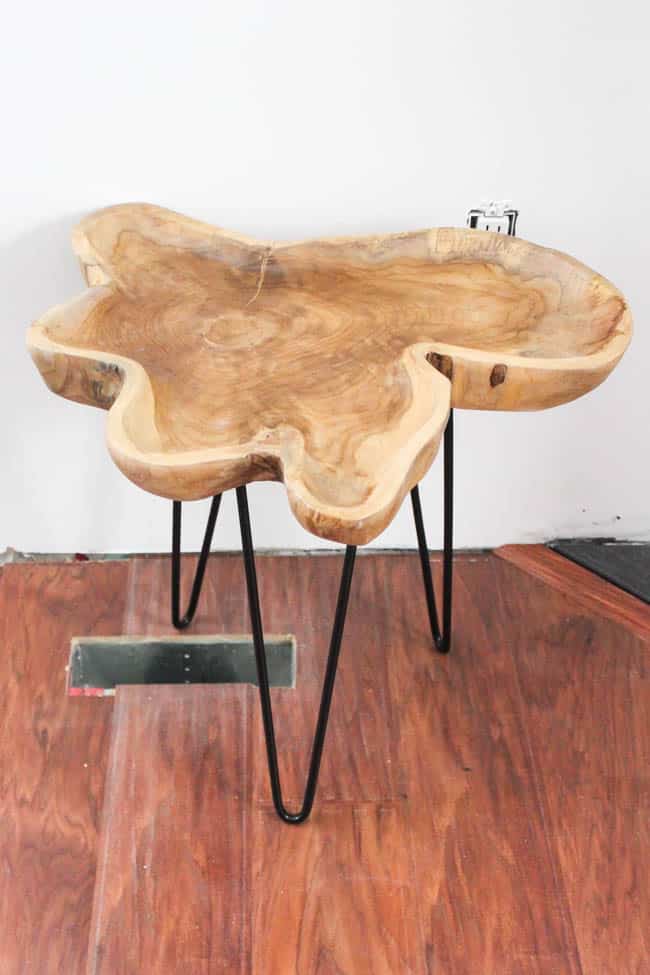 If you want to start from the beginning, here are our weekly updates:
Week 1 / Week 2 / Week 3 / Week 4
Week 5 / Week 6 / Week 7 / Week 8
Week 9 / Week 10 (Final Reveal!)
To start… I had some pro-shopping relatives come for a visit last week. I solicited their advice on a few bathroom design choices, including a side table for my tub. THIS baby was eye-balled by one of my aunts and as soon as I saw it in the space, I knew it was a keeper. Hello hairpin legs and asymmetrical wood tabletop, welcome to your new home! Just wait until you see it in place.
This week I showed off our latest build: a beautiful bath caddy! It has a tile inlay and we're sharing the FREE plans, so go snag them and build your own!
I couldn't show off the bath tray without showing a peek of our new bathtub and standing tub filler! Are you drooling yet? I'm seriously in love with this space.
We were in install mode, so we also got the toilet in place. I've never had such a sleek toilet in all my life. Feels like royalty! lol.
We tiled all the way up the wall behind the vanity too. It still needs grouting, but it looks amazing! We couldn't do the side walls, because they come out further than the vanity does, but when the lights and mirrors are in place, it's gonna be on point.
Finally, are shower is alllllmost done. We are just waiting on the glass installation this week. All of the faucets are in place though, so I'll let you take a peek at those pieces:
The rain head.
The diverter – it's a six-way switch, so we can have any single faucet on, or any two faucets on at the same time. We didn't want to have all three on at the same time because we didn't want to compromise water pressure. I'm guessing it will almost always be on body jets and rain head :)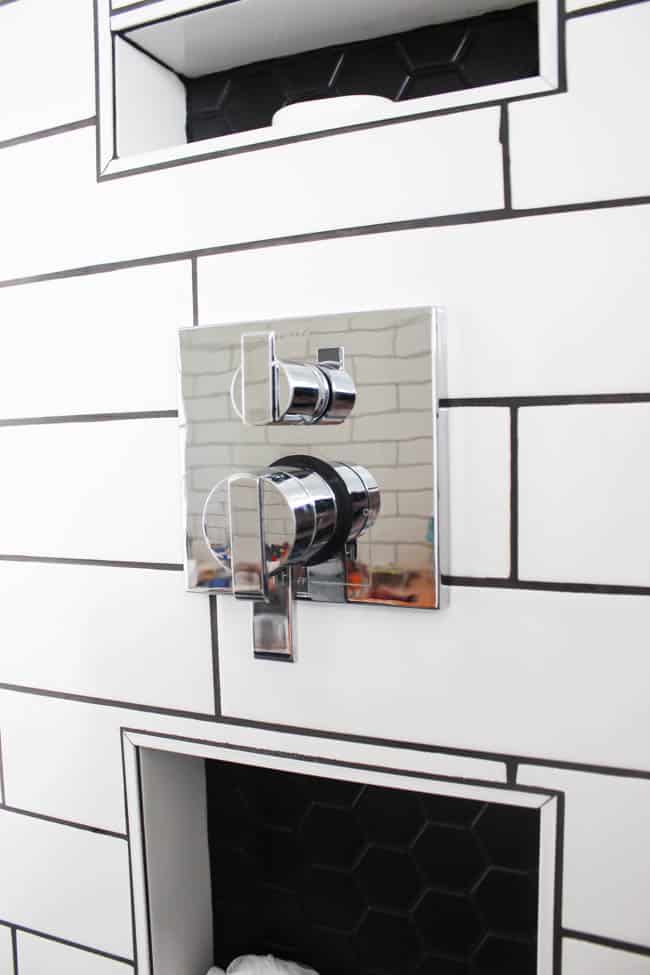 Speaking of body jets…. LOVE this square design!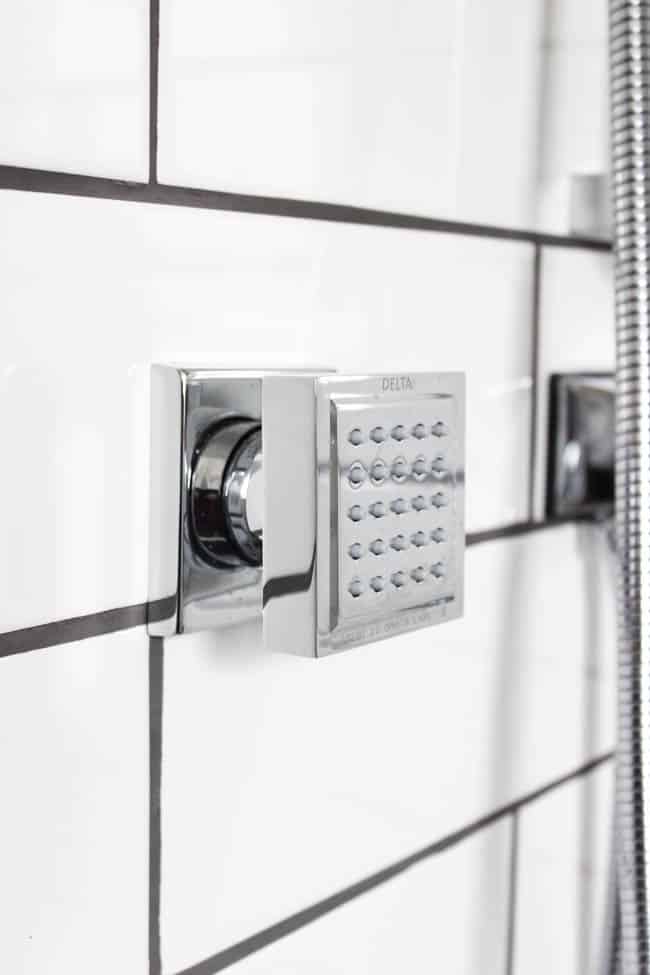 And the sleek shower head! This one can turn and angle in any direction, and it comes off so that we can easily direct the water when we are cleaning the shower. LOVE love love.
I'm in chrome heaven.
Hopefully the next time you hear from me, I'm sharing our completed bathroom! Until then, I'd love to hear your thoughts on our designs. Stay tuned!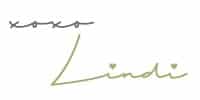 *This renovation was sponsored by The Home Depot Canada and Delta Canada. This post may contain affiliate links for your convenience. For more information, please read my disclosure policy*