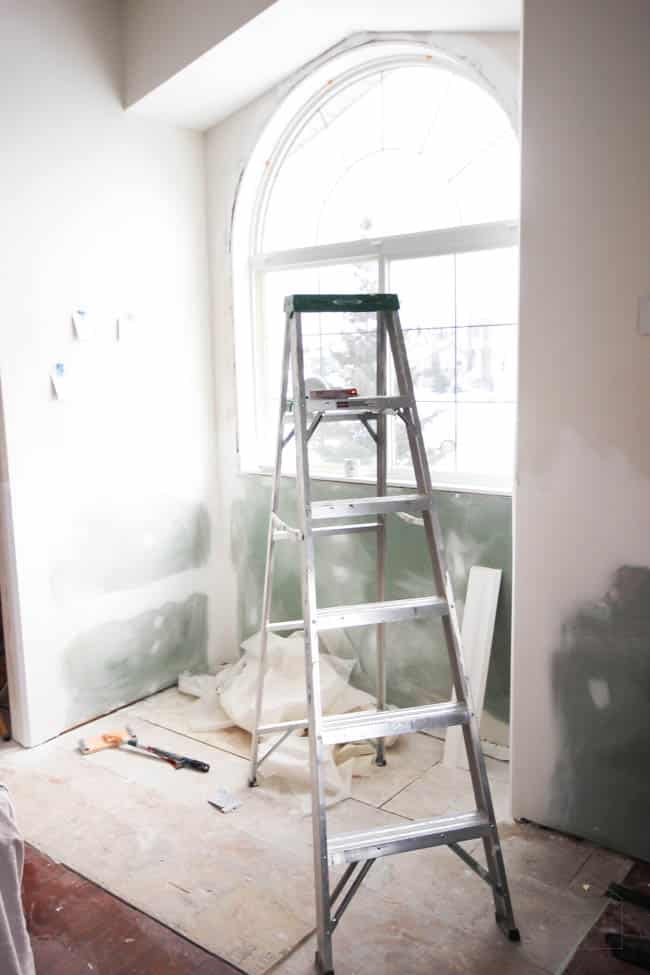 It's Week 4 of our Master Bathroom Renovation. I can't believe how quickly the time is passing… slash how much work we still need to do! Last week I shared the reasoning behind some of our bathroom faucet and fixture choices. I'm SO excited about everything that we chose. This week I'm back to sharing some renovation details and then later this week I'll share some tips on choosing tile for your space!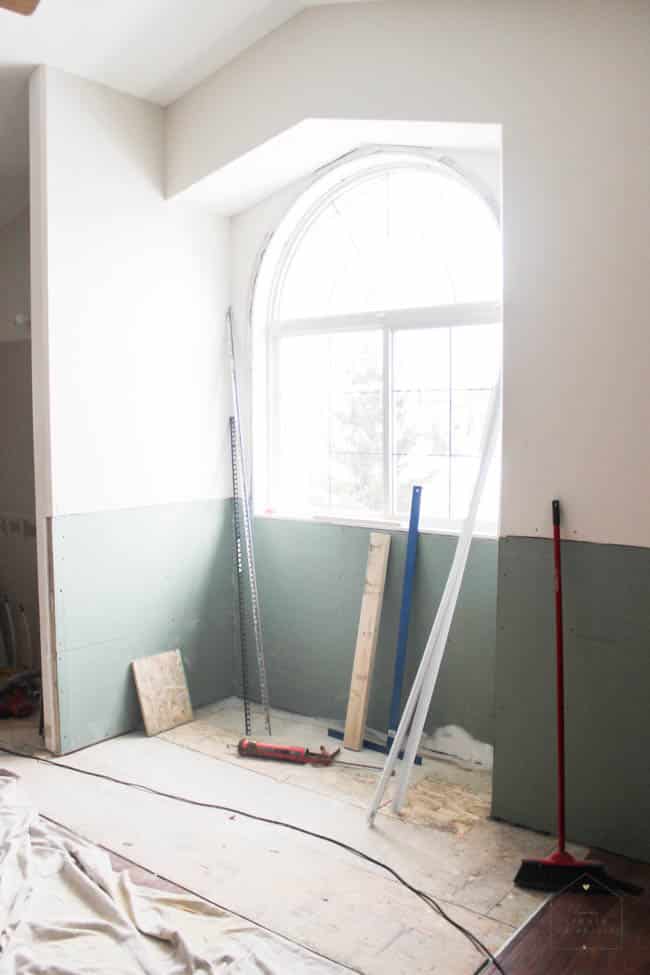 Week 1 / Week 2 / Week 3 / Week 4
Week 5 / Week 6 / Week 7 / Week 8
Week 9 / Week 10 (Final Reveal!)
When I last left you, we had just finished all of the bathroom demo. My husband spent the next few days moving the plumbing around, and then re-wiring some of the electrical and adding some new outlets. We only had one outlet at our vanity before (my side), which I think is pretty standard, but it was always full (girl hair!), and my husband wanted his own, so he went ahead and installed it!
After that we spent a few days putting up drywall (the green stuff is moisture resistant), mudding, and taping. Which is not the most fun part of a renovation… lol.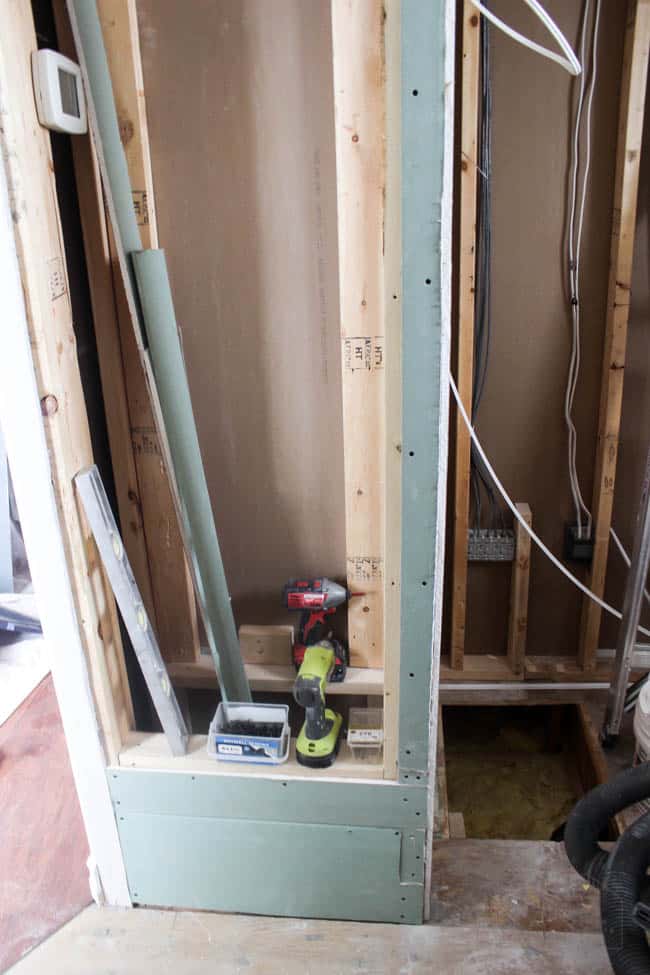 Since we had already decided on the Behr Frost Paint, we also started painting walls!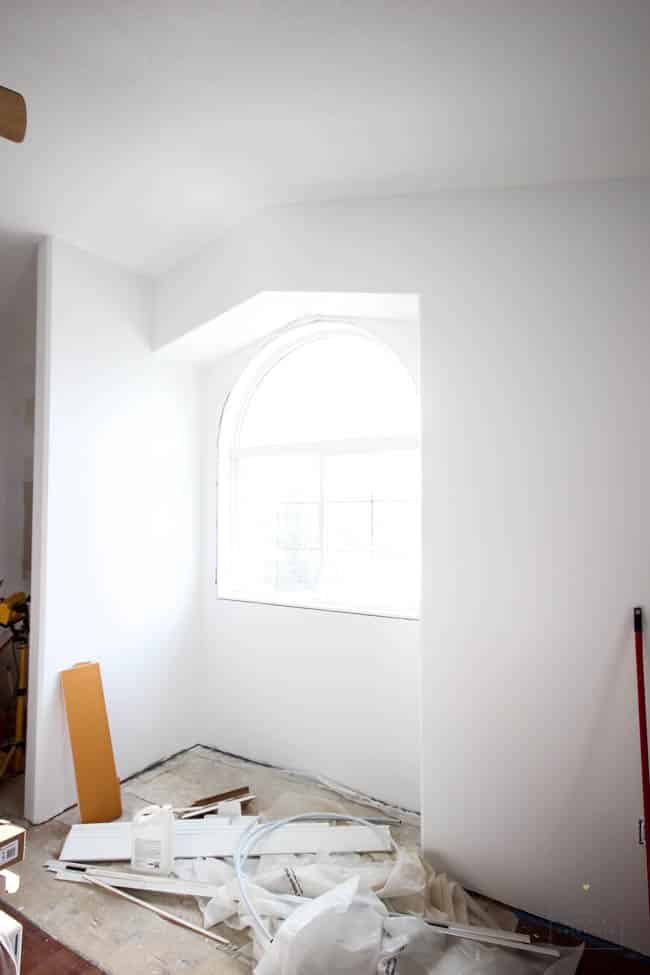 Where did this bright room come from?! What a huge difference some white paint makes!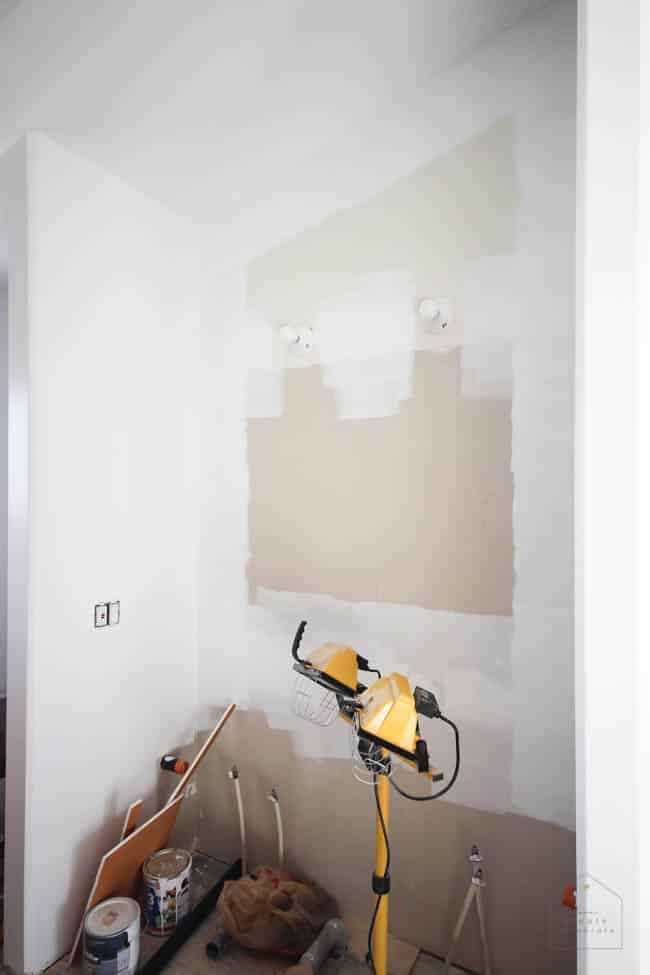 Here's a little sneak peak at the built-in we've started too! I cannot wait to share the full tutorial for this – it's such a great use of that wasted space!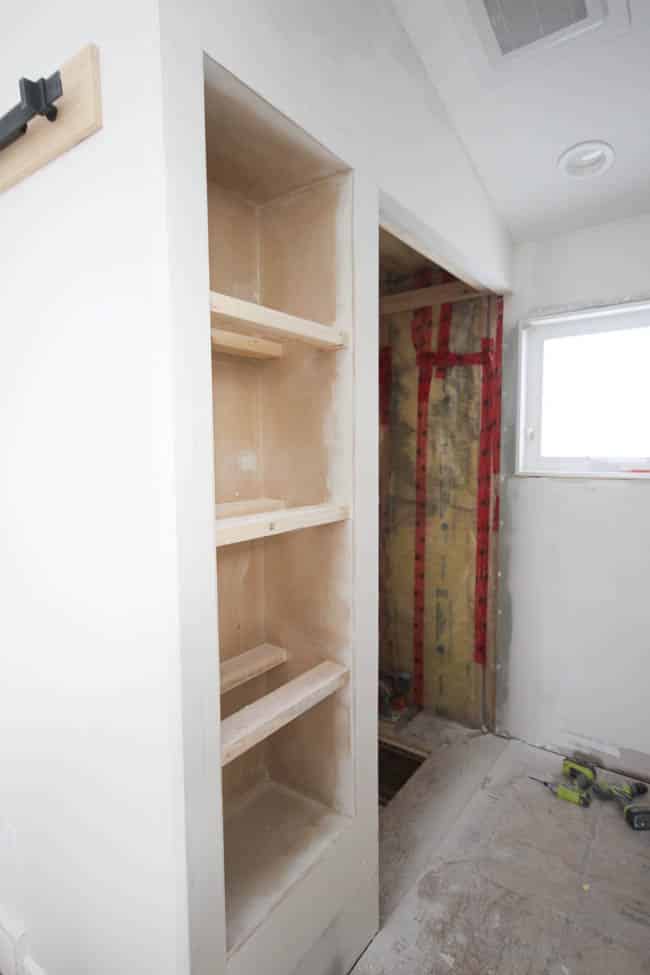 I spy a hidden little hole in the side…. that's because our thermostat (for the bedroom fireplace) used to sit on the wall opposite the built-in. When we installed the barn door, we had to move the thermostat to the other side. We're hiding it in it's own little nook :)
Here's a sneak peek at the tile we bought for the space! I can't wait to share more details about these beauties!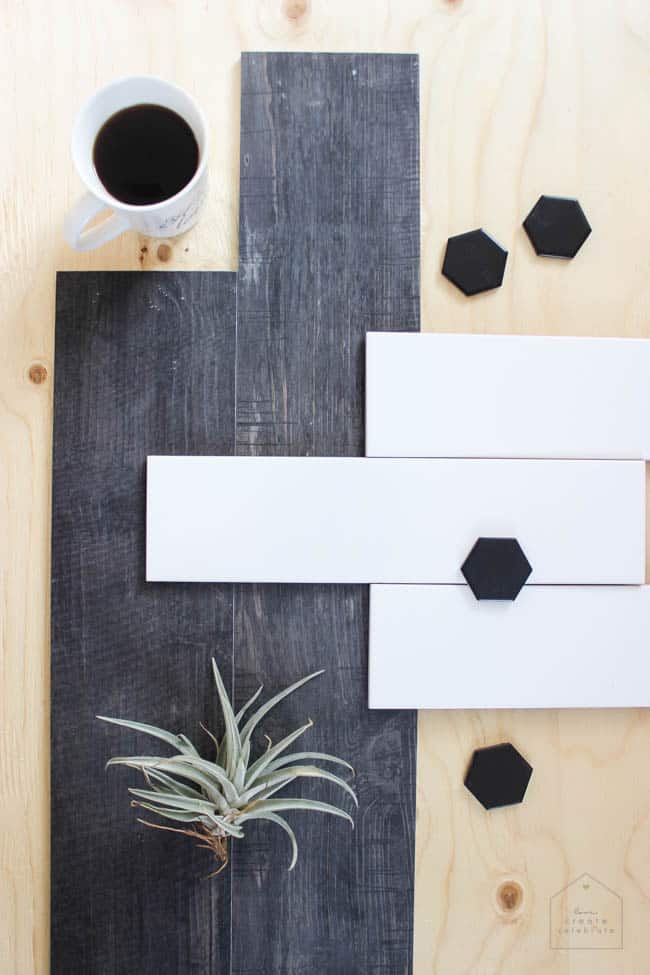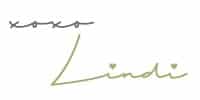 *This renovation was sponsored by The Home Depot Canada and Delta Canada. For more information, please read my disclosure policy*