10 Stunning Budget-Friendly Home Decor Ideas That You Wouldn't Know Were DIYs!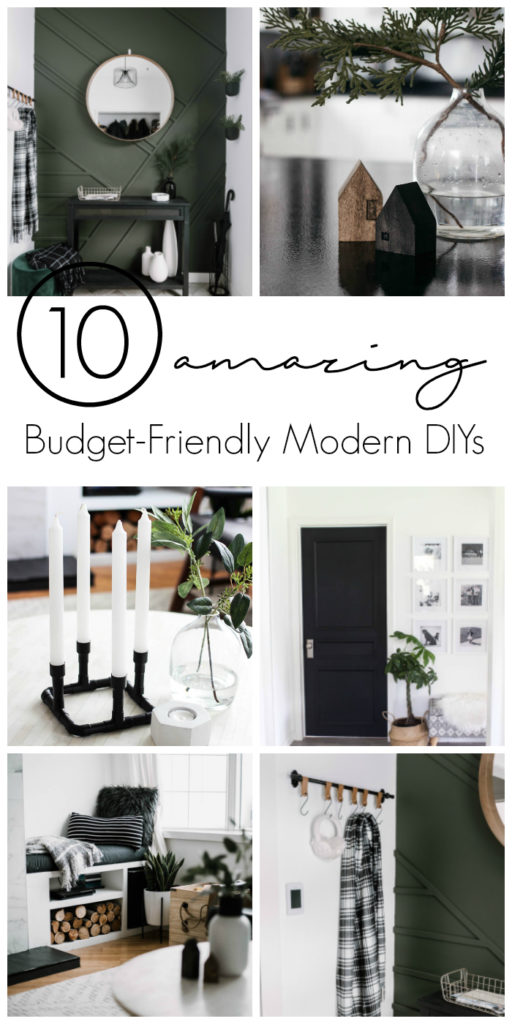 I've been thinking a lot about the word "celebrate" in my blog title lately. When I tell people about my blog, I often say that I want to help others love, create and celebrate their homes, but I haven't spent a lot of time explaining what it means to "celebrate" your home. To me, that's loving your home in whatever state it's in. Whether you are still waiting on your dream home, living through constant renovations, or in a new home that just needs a bit of decorating help.
What does Budget-Friendly Mean?
I think everyone should love their home right now, in this moment. Even when you don't have a lot of money for fancy upgrades or new homes. Budget-friendly home decor ideas are the projects that help you feel like your house is a home, without breaking the bank. The projects that make your home look like a million bucks!
I have a Dutch husband, so you know my budget is always being scrutinized! All of the projects I'm sharing here are ones that we did with limited supplies and budgets, but made a big difference in the overall feel and design of the spaces they lived in.
Budget-Friendly Home Decor Ideas: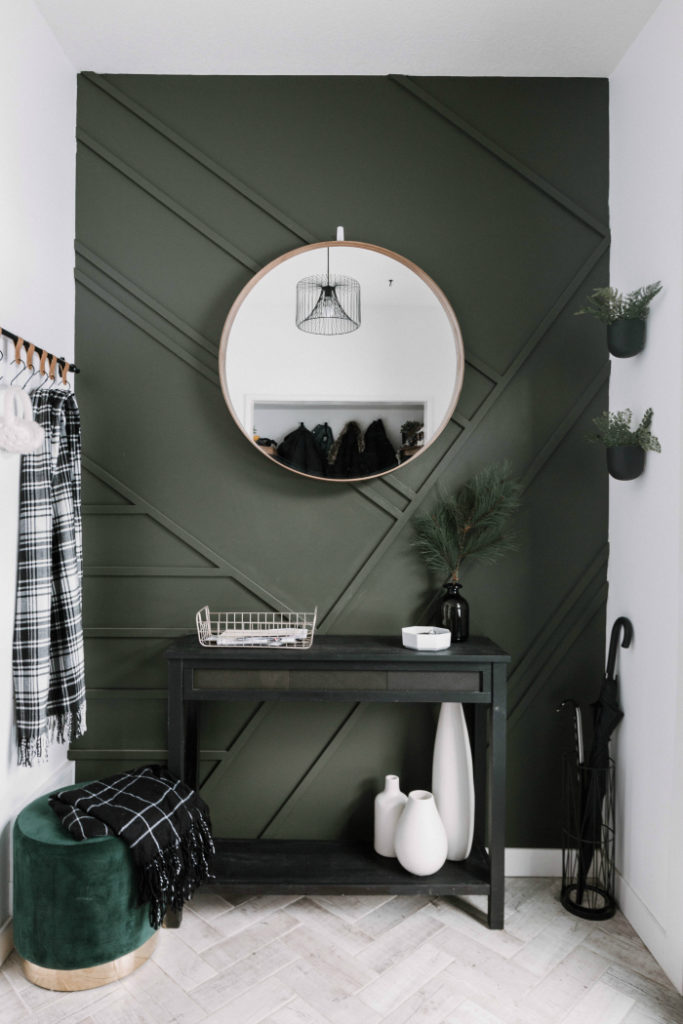 This wood accent wall was a very affordable DIY that has a huge visual impact. All we did was nail some MDF strips to a wall and paint over top of it. A simple feature wall like this can make a whole space feel more planned and only takes an afternoon to pull off!
The cost of all of those little decor pieces can really add up, but you don't have to spend a lot of money to fill your shelves! These little houses only cost a few dollars to make 10 of them. All we used was our saw (which we already owned!), some scraps of maple, and stain!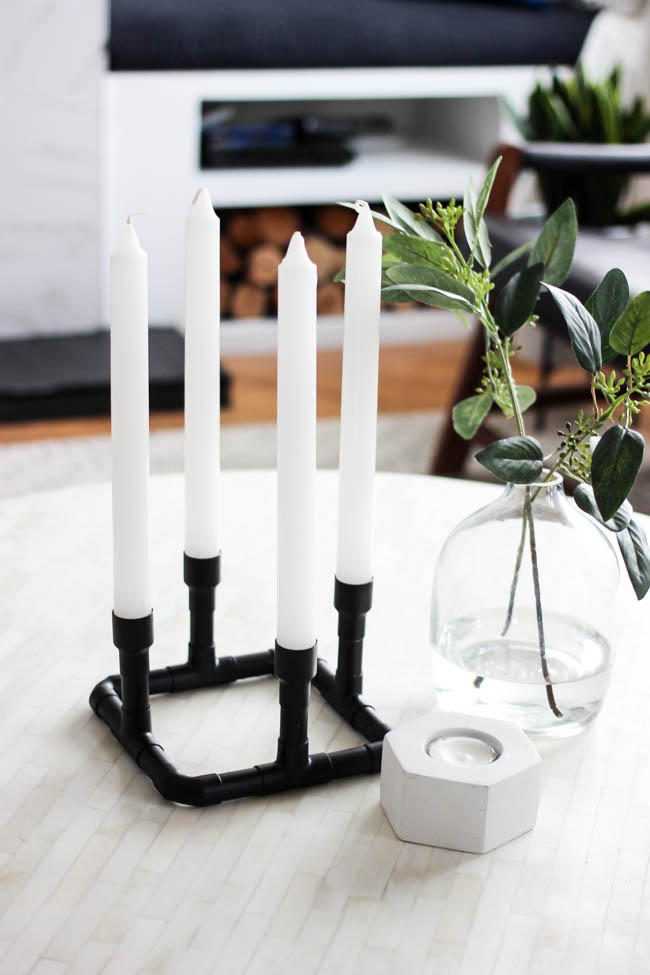 Candles are a decor must. Every room needs multiple sources of light, and candles are a quick and easy way to add some warmth and ambiance. This guy was made out of pieces of copper pipe and spray paint. DIYs don't get any more budget-friendly then that!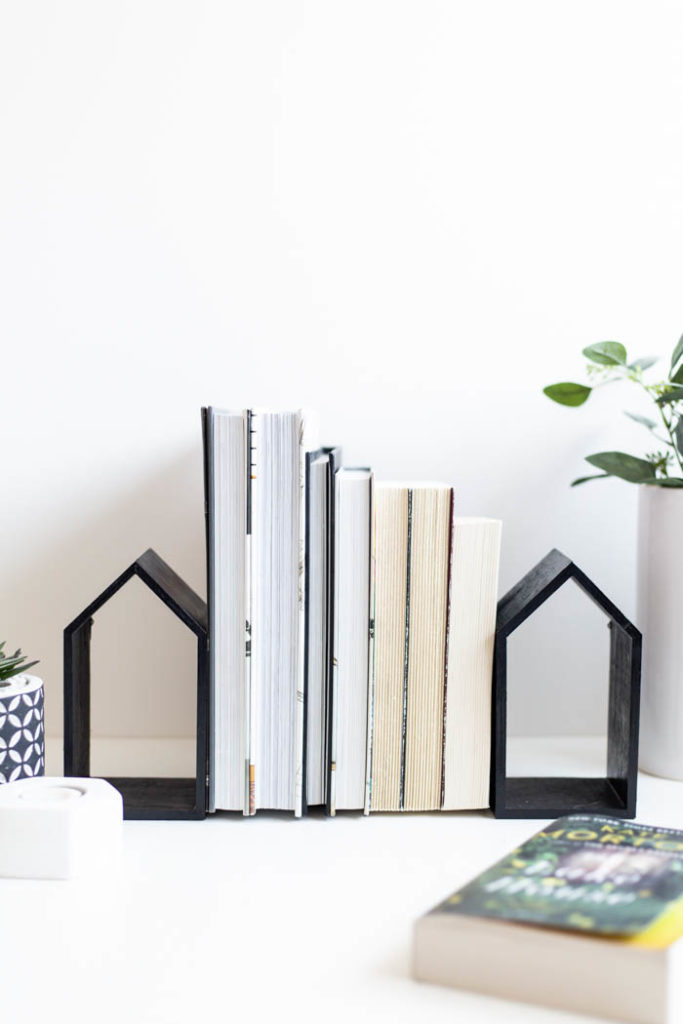 Ok, I spoke too soon…. DIYs do get more budget-friendly. These little house bookends were made with dollar store wooden houses! They were so incredibly easy to make and cost virtually nothing. Your book shelf never looked so good. (And if you like dollar store DIYs, this post has for more of them too!)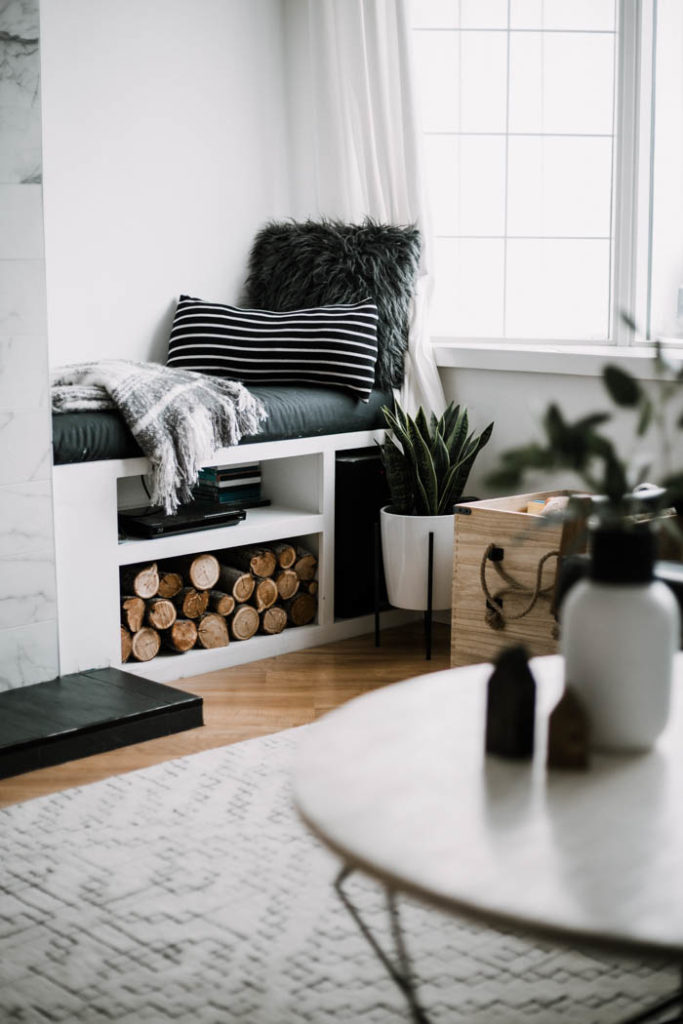 One of the easiest ways to add texture and style to a room is with throws and pillows, but they all add up. Thirty bucks here, thirty bucks there, thirty bucks on a throw blanket and you've almost decorated one corner. Why not try your hand at a thrifted sweater pillow instead? Yep, you read that right! This pillow cost all of $4 and was made from an old sweater!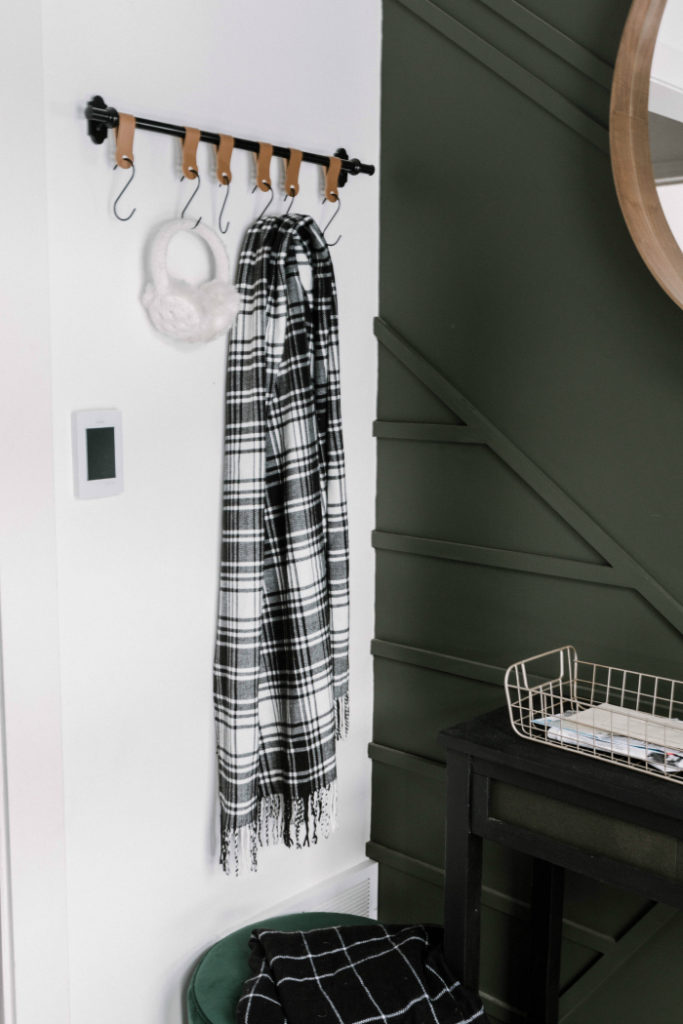 If you have the right tools at home, you can make anything. Buy a scrap of leather or a piece from your local craft store and use some scissors (or a Cricut like I did!), to buff up some hooks you might already own. The addition of leather to a room always adds some sophistication!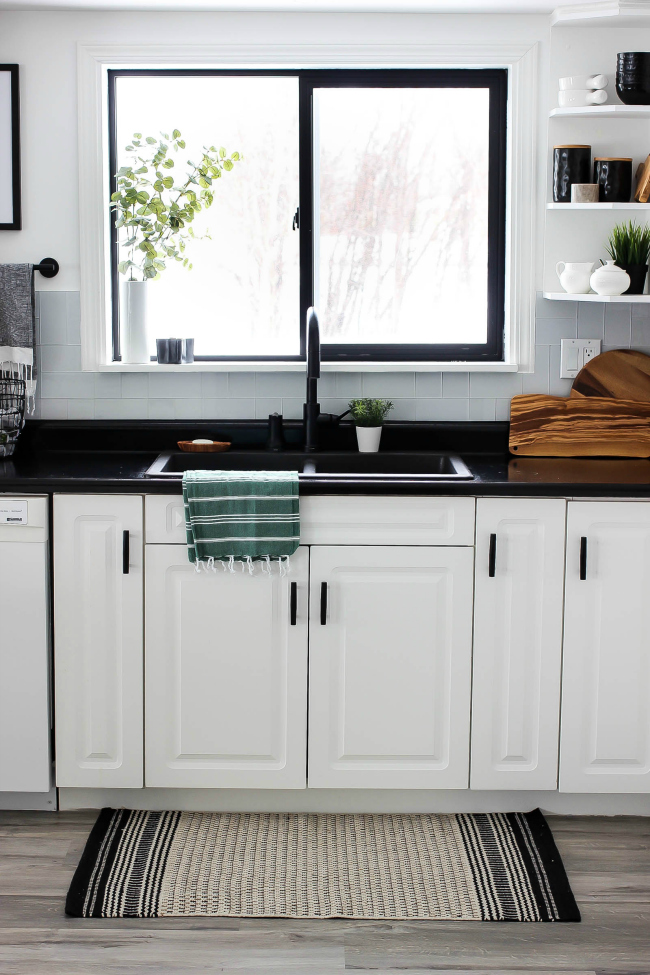 This is another super impactful one. Have you seen the look of black window trim and fallen in love? We had one window that we couldn't afford to re-frame, so we painted it with some specialized spray paint. One of my favourite home decor ideas from the past year!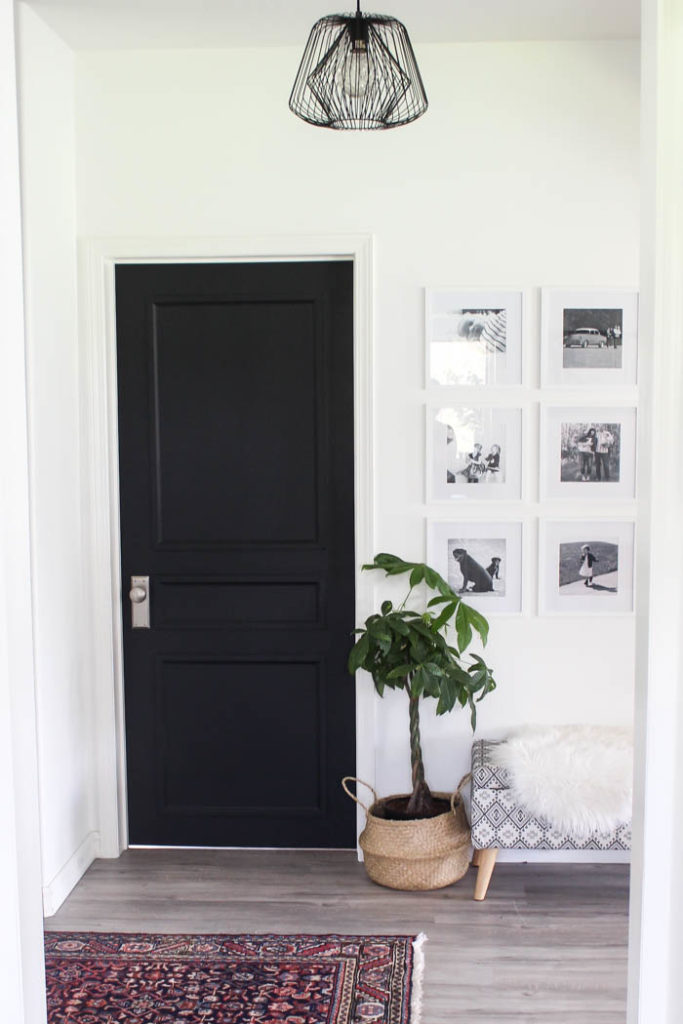 Would you believe that the door in this hallway used to be an ugly shade of natural brown? It's true! A few $$ worth of trim, a nail gun, some paint, and a free afternoon is all you need to tackle this budget-friendly home decor idea!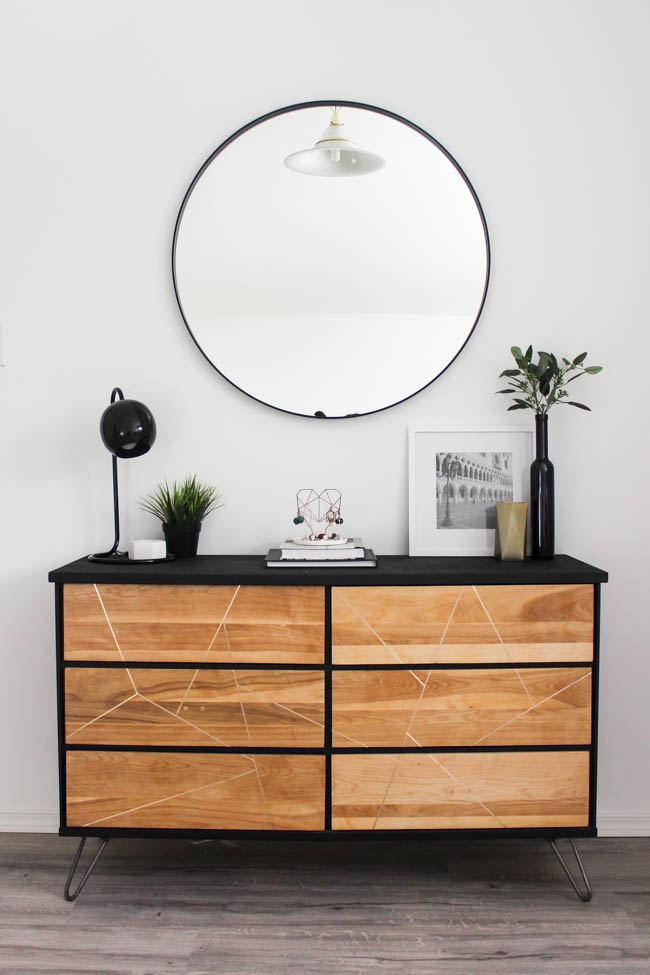 Old furniture is so easy to find! Try the thrift shop, or a garage sale, or your mother-in-law's spare bedroom, lol. There are so many wooden pieces out there that were built solid and are just waiting for a fresh coat of paint and some character!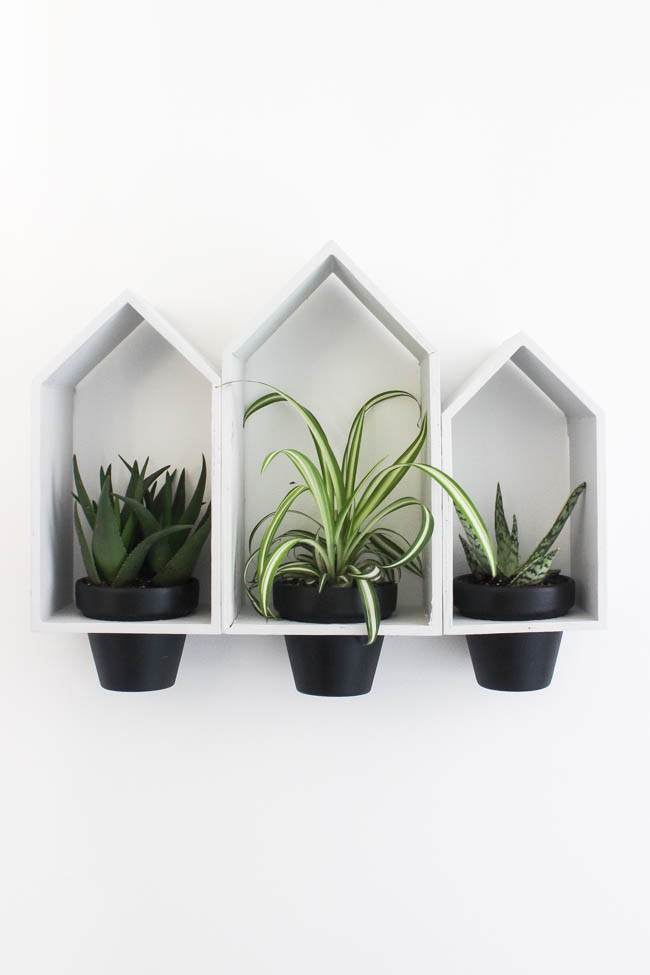 If you're looking for another Dollar Store DIY, here it is! Once again paint is the star of the show. A little paint goes a long way in transforming cheap pieces into enviable decor.
30 More Amazing DIYs:
I hope those DIYs inspired you! Each month I do a series called the Modern Handmade Home with three other amazing DIY bloggers, and they are each sharing 10 of their rock star DIY projects as well! Be sure to hop over to their pages to check out their projects:
Harlow and Thistle
The Learner Observer
Lemon Thistle