Stunning Accent Wall Ideas that anyone can do! Unique feature wall ideas including moulding walls, wallpaper, paint, sharpies, and more!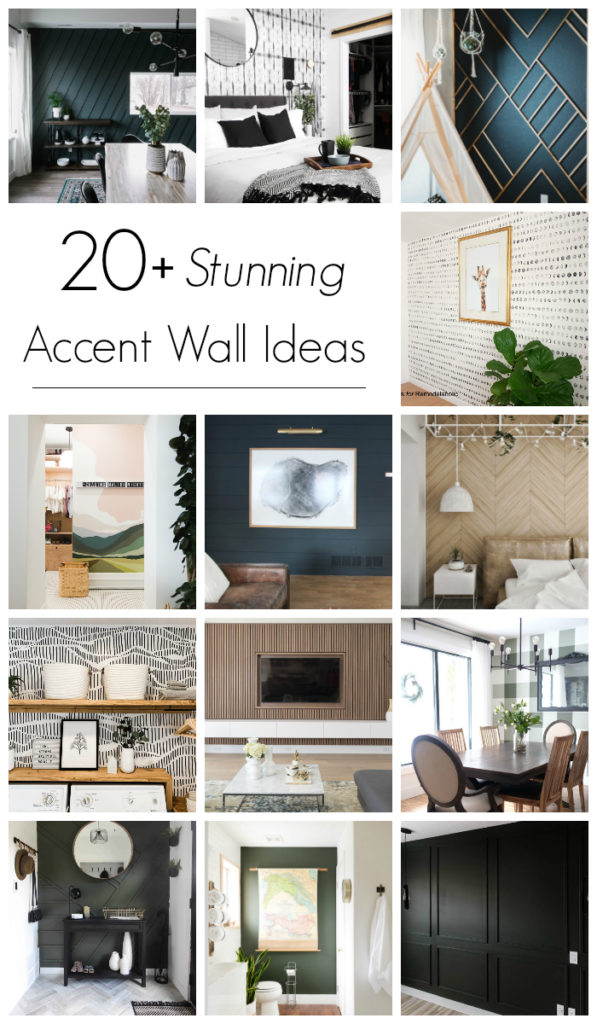 Do you ever look at room in your home and think, "it's just missing something…". A lot of the time that room is just missing is a little bit of visual interest, and many times that can be solved with a simple accent wall! The number one design question I get is about accent walls. Which wall should I accent? What paint colours should I use? Do you have any accent wall ideas? So I'm spilling all of my accent wall ideas and knowledge today! Hopefully it will help make some design decisions a bit easier for you.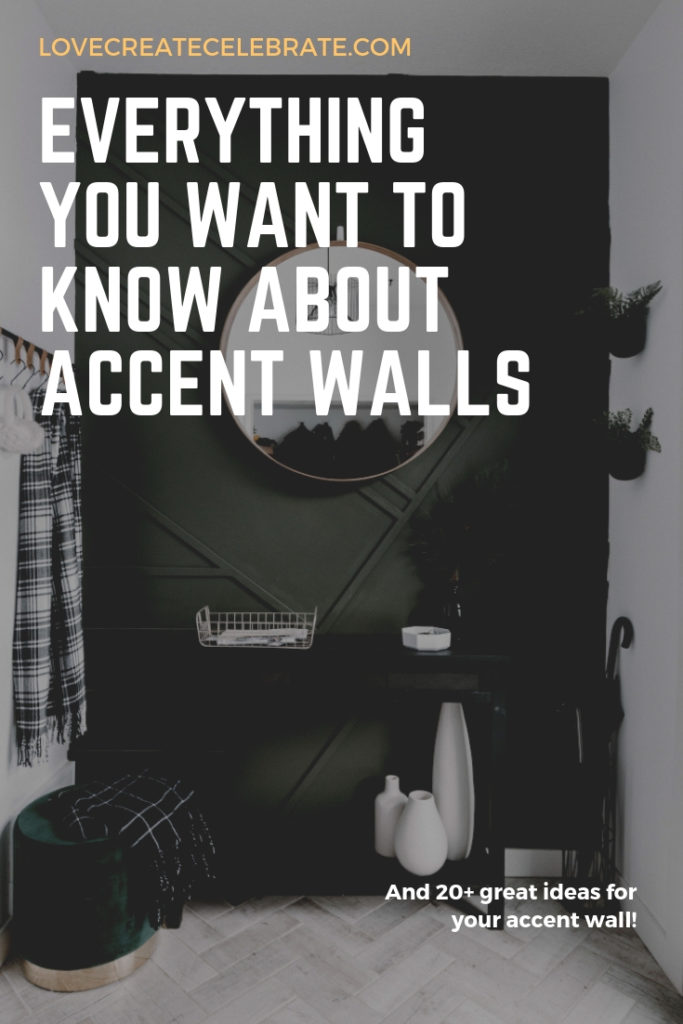 What is an Accent Wall?
An accent wall is simply a wall that has a different paint colour or decoration than the other walls in the space. It can bring depth and visual interest to the space, and can add personality to your home.
Do I Even Need an Accent Wall?
I have a few accent walls in my home, but accent walls aren't right for every room or even every home. The first question to ask is about your own design preferences. Do you whether or not you want the paint or wall design to stand out in your space, or do you want your furniture and home decor to be the real design features.
If you have a beautiful art collection to display, or a beautiful wall of windows with a beautiful view, or even beautiful architectural details, for example, they may act as an accent wall on their own and you may not need an additional feature wall.
Where Should You Put an Accent Wall?
Your accent wall should be a wall that is the focal point of the room. Where does your eye naturally go when you walk into a space? The fireplace? The headboard of the bed? The high peak of your vaulted ceiling? Accenting the wall that naturally draws your eye to it, is the obvious choice.
Although there are also times, as in my entry, where there was no clear focal point, and we "fixed" that by creating a wall that drew your eye and attention as soon as you entered the space (And I have tons of great accent wall ideas below!)
What Colour Should My Accent Wall Be?
Colour and texture is all about personal preference in a space. My home, for example, is filled with high-contrast walls – deep moody colours beside bright, white walls. But I definitely wouldn't recommend that for everyone if it's not close to their personal style or taste. Overall there are two main camps for accent wall colours:
Staying Neutral – Many people have the majority of their homes is neutral colour, such as a bright white, warm beige, or soft grey. When choosing accent wall colours, it's common to keep with that neutral theme and just add a bit of interest in colour or texture. You can do this by keeping the colour the same, and adding shiplap or a moulding feature wall. Alternatively, you can just move a few shades off your current colour to add an accented paint colour or wallpaper.
Adding a "Pop" – The other common approach is to add a"pop" in colour, design or texture to the space. Add a paint colour that speaks to you, and will really be accented against your other neutral walls. Some of my current favourites are navy blues, deep greens and blacks.
How Do I Make an Accent Wall?
If you're looking for something more than just paint, here's a whole playlist of accent wall ideas to check out! There are several tutorials in this video playlist, for geometric walls, slat walls, wall murals, and more!
You can find these tutorials and more below as well, but here's a great place to start if you want to see the tools and paint brushes in action!
20+ Stunning Accent Wall Ideas