Toy Organization Made Easy with bins and vinyl labels!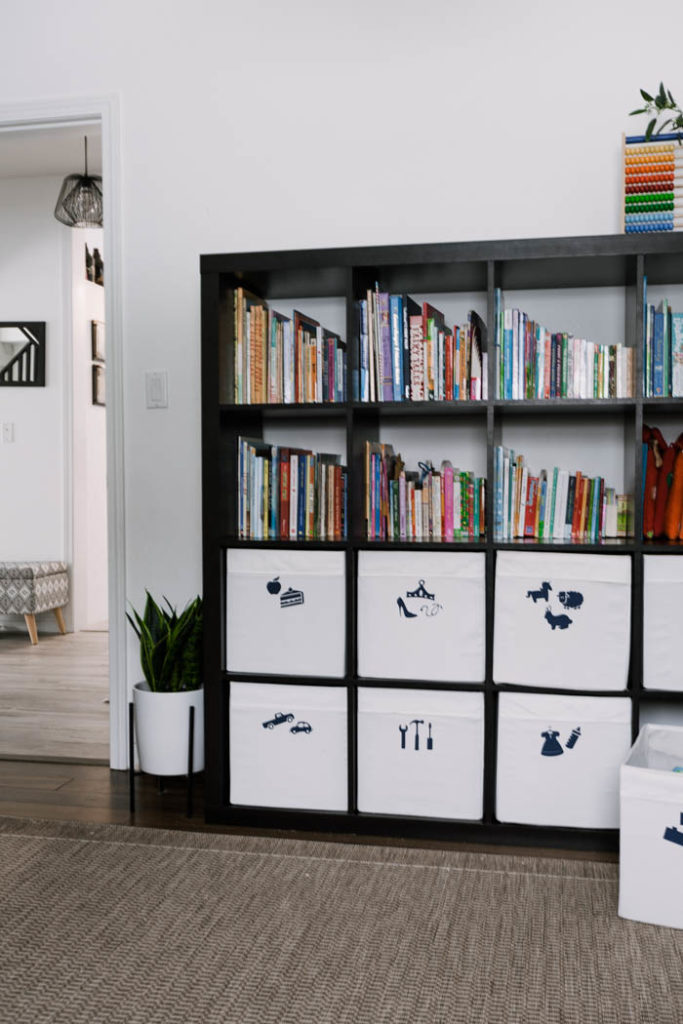 Toys are my arch nemesis. They are EVERYWHERE. All the time. It's incredible how efficient my children are at messing up our house. In our new house, we've opted for the kids to share a room (soon all three in one bedroom!) just so that we can have a dedicated playroom, but the toys still migrate out.
This January we got sick of all the clutter – which happens about once a year and I decided to tackle it. I wanted to share what we did to pair down all of the toys, and how we organized them so that the kids can put their own toys away! I'm being 100% honest when I say that I haven't helped them clean up once since we sorted everything!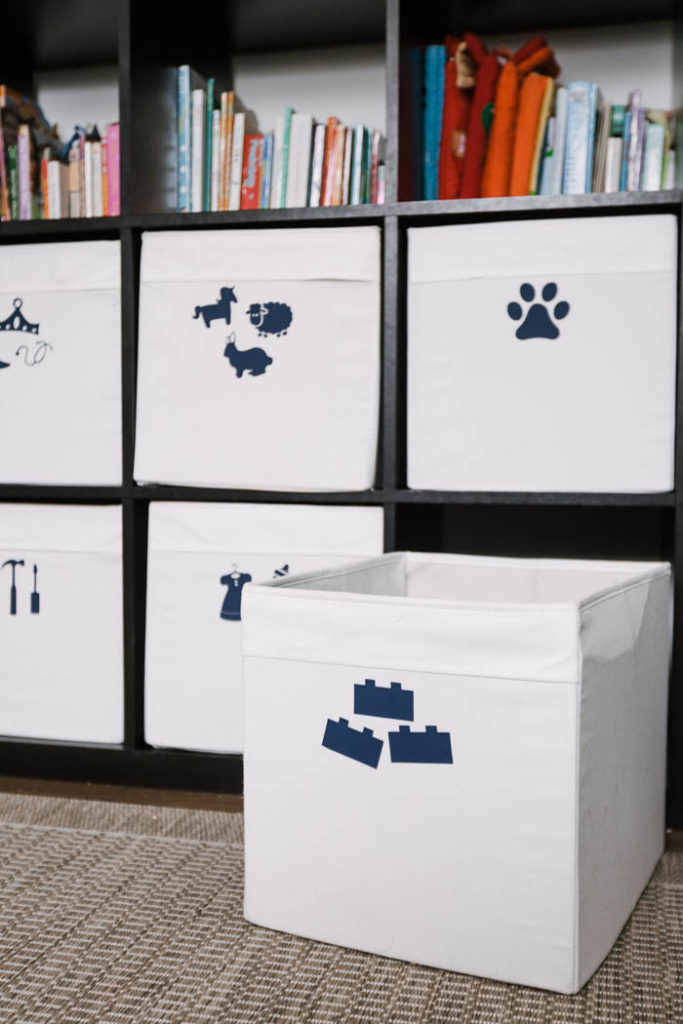 *This post was sponsored by Cricut and may contain affiliate links. As always, opinions are 100% my own. For more information, please see my disclosure page.*
Kids accumulate tons of toys. Even when you're trying to be thrifty or minimal, you get gifts and hand-me-downs, because other people love giving things to kids too! We recently sorted through our entire playroom and narrowed down our entire toy collection to just a few categories that work for our family. I'll tell you how we did it, and how we got the kids on board with the help of Cricut and Martha Stewart!
How to Finally Organize all of the Toys:
Talk to Your Kids First – Getting rid of toys is HARD. It's even hard for adults! We discussed the whole process with the kids first, telling them that we had too many toys because they didn't fit in our bins, and letting them know that there are other boys and girls that don't have many toys, and it would be nice of us to share our toys with other kids (donate them). We also made sure that they knew we would show them and wouldn't get rid of any of their favourite toys.
Dump it ALL out on the floor in front of you – This will help your kids see just how much they have so that they are more ok with getting rid of some things. If it helps, you can talk to them about how they would have to clean it all up (that also helps them be ok with not having as much, lol).
Sort everything into Keep, Donate, Throw Away – The first step here is to know what you are keeping. We had eight bins and two baskets that we wanted to use, so we sorted everything into those.

Here are our categories:

Stuffed animals (we actually purged a lot of these!)
Dress up cloths
Lego
Animals (not stuffies)
Tools
Babies/Dolls
Food
Cars
Paw Patrol

Some other categories could include:

Craft supplies (ours have another home)
Puzzles
Transformers/Dinosaurs
Balls or sports items
You get the idea…

Get Rid of the Rest – If it doesn't fit into those categories, we got rid of it. There were a few toys that we just into the throw away bag without the kids knowing… because if you show them that old McDonald's toy, you know they'll say they need it! But they don't. And it doesn't fit into any categories. So it's gone. We had a big donate bag and actually had the kids bring items to the donate bag for us, so they were proud to give it away.
Use Smart Bins and Baskets – If you want your kids to clean up, you need to use things that a) they can reach, and b) they can open. These white bins from IKEA were perfect because they slide in and out and the kids can easily access them
Label Everything with Pictures – This is KEY for the young kids. My oldest is five, so none of my children are reading yet, but they are still putting toys away. It's hard for kids to remember where everything goes, so I added picture labels, and asked the kids what pictures I should use. I used my Cricut Explore Air 2 to do this and it took a total of 30 minutes! I'll show you exactly how I did it.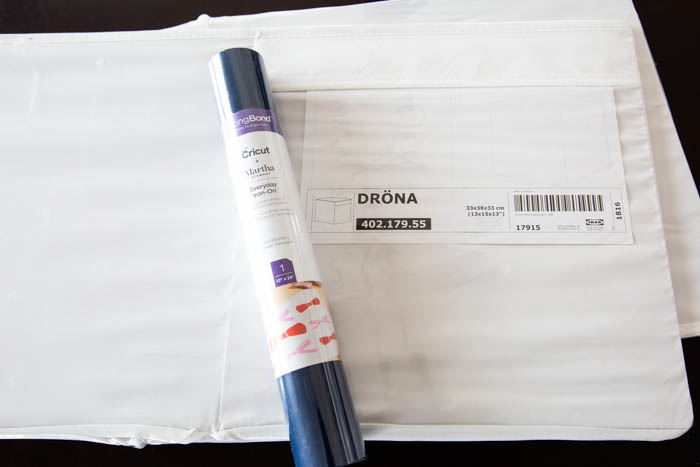 How to Add Labels to Organize Your Toys: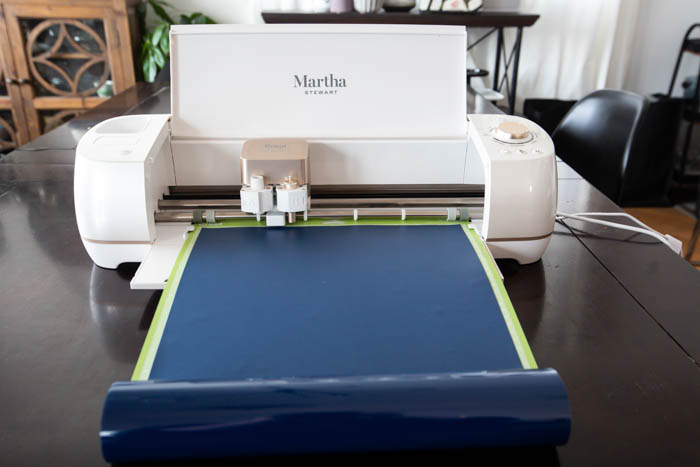 I used my Martha Stewart Cricut Explore Air 2 to make the labels. If you don't know what a Cricut is, it's basically a mini CNC and can cut out a TON of different materials from paper to cardstock to vinyl. (If you want to see it in action with iron on vinyl material check out this video!)
Here's what you need to make these Picture Labels:
How to Make Your Iron On Toy Bin Labels: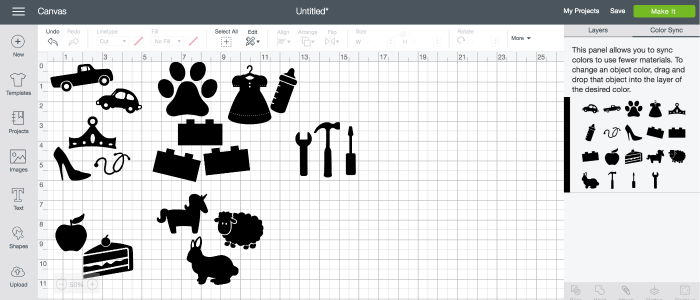 You can start by opening my design space file here. These are all of the images we used, grouped into little sets so that they would be cut out together and it would be easy to iron them on beside one another. If you are adding new images and want to group them the same way, select the images together (highlight them all) and hit "weld" in the bottom right corner.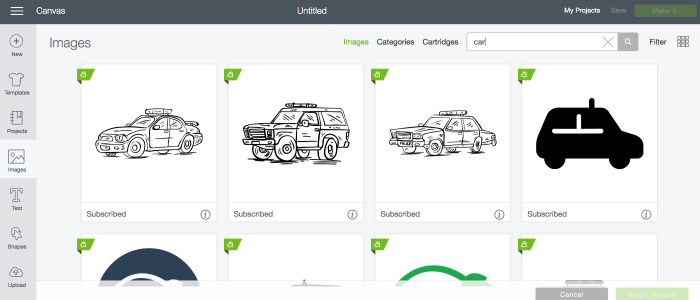 If you need your own images, simply go to the "images" icon on the left sidebar, and search for what you are looking for (e.g. I searched car above). Make sure everything is the same colour if you want to cut it on the same piece of vinyl.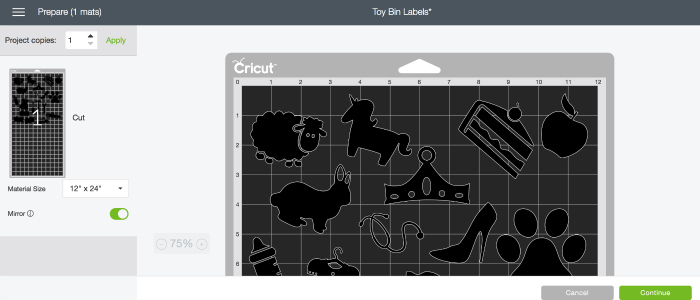 Press "Make it" to cut out the icons. Make sure you turn on the Mirror image, on the left-hand side, select iron-on, and select fast mode if you want to cut faster.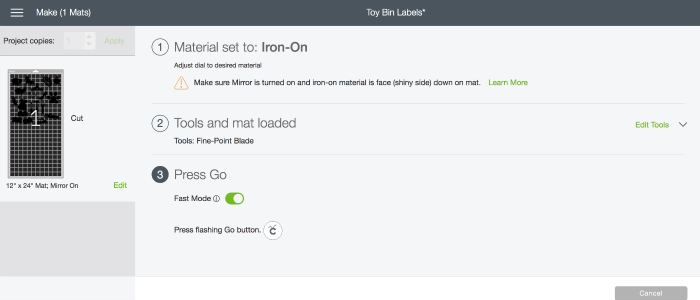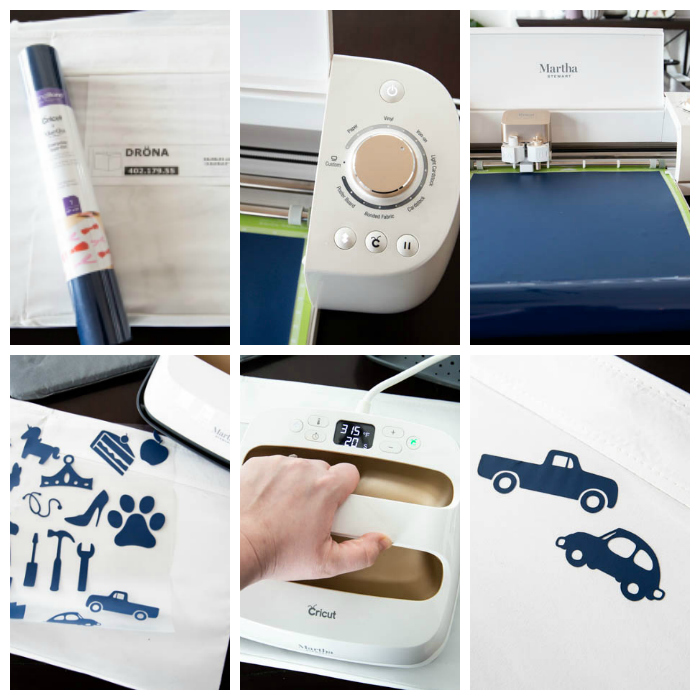 These photos go from top left to bottom right.
Set your Cricut dial to "Iron on" and cut out the images you created on your vinyl. Next, weed out all of the negative space (or the pieces that are not a part of your design. Cut the images into their grouping (e.g. cut the cars off together).
Using the EasyPress 2 and it's recommended settings, iron your pictures onto the boxes. Since these bins are made of polyester, I used those settings. I found that I had to hold the EasyPress down with a lot of pressure for the best results (you cannot heat these from the back).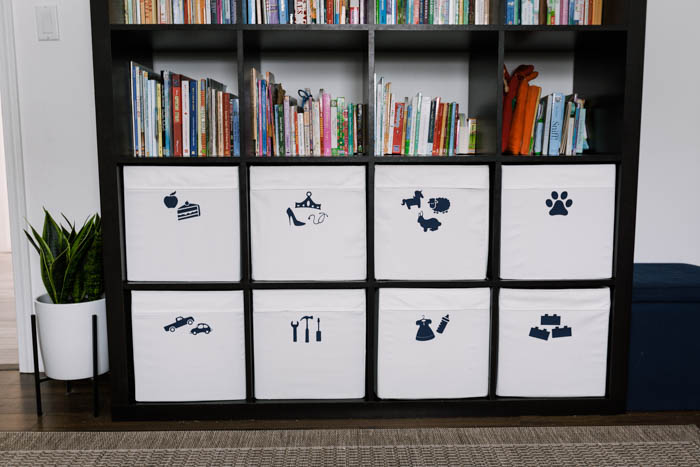 This was exactly what our playroom needed! Since my kids were able to choose the pictures, they have actually been putting all of their toys away without complaint. Fingers crossed that lasts for a loooong time!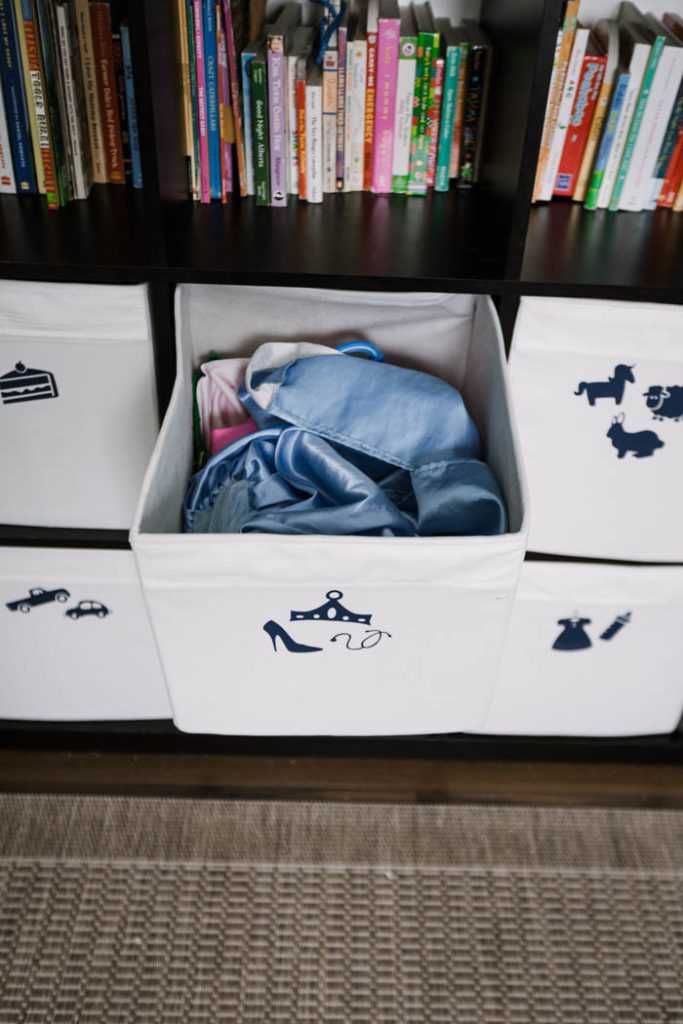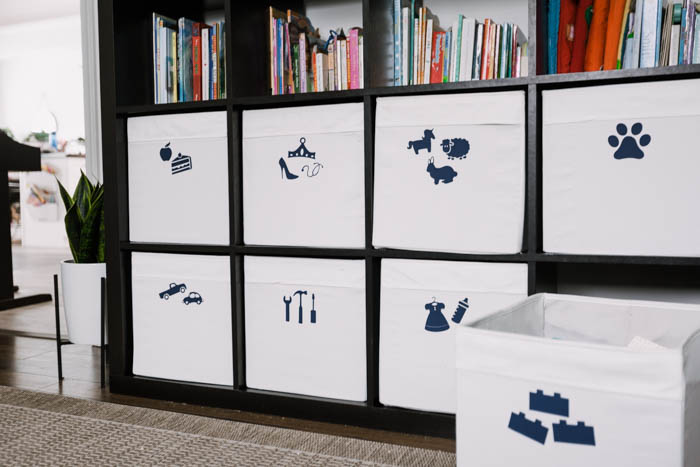 Do you find anything to help your toy organization situation?! I would love to hear what you're trying too!
If you're looking for some more organization ideas, try these Linen Closet Tips!
Or use your Cricut to cut Leather for these DIY Leather Hangers!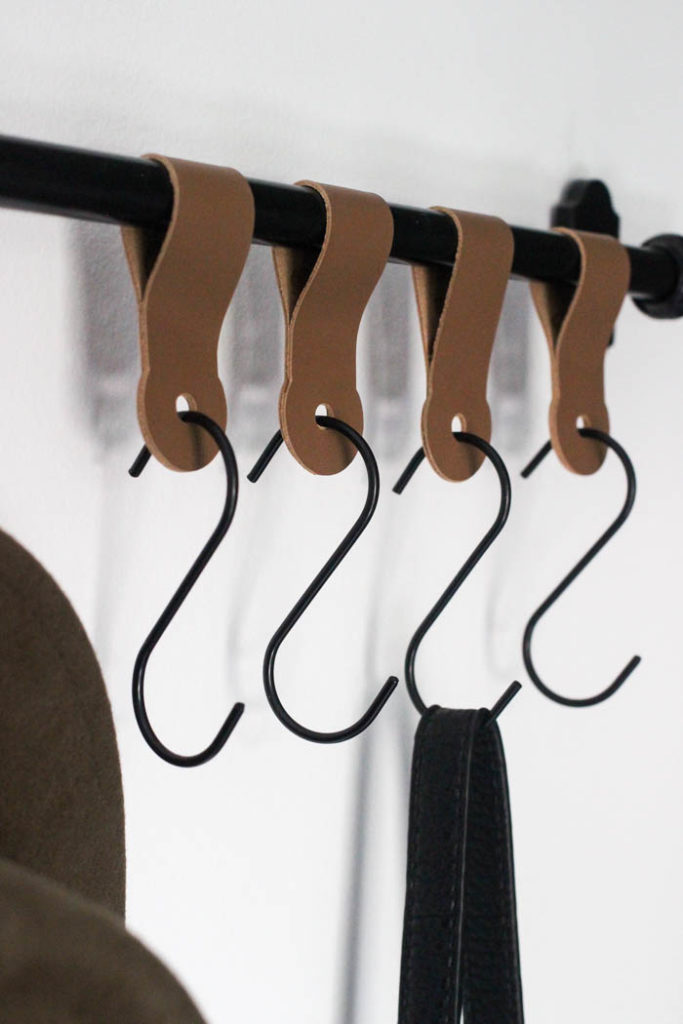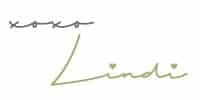 This is a sponsored conversation written by me on behalf of Cricut. The opinions and text are all mine.