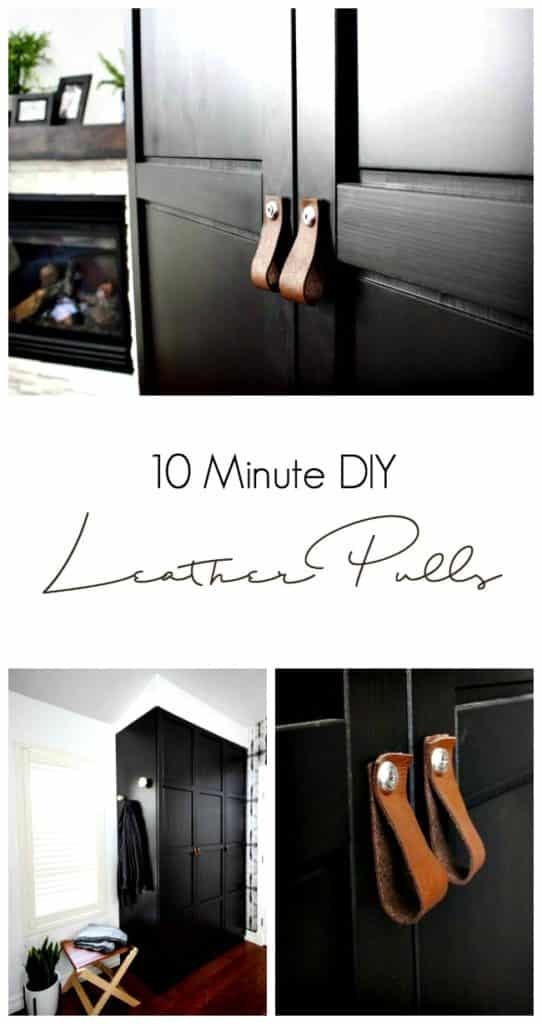 Before we did our master bedroom renovation, my husband's closet had shiny diamond-like knobs. For some reason I thought they were a good idea… and then they stayed on for five years. Our renovation was the best excuse to update those handles, and I took the opportunity to DIY some leather goodness.
I am getting really great at the 10 minute DIYs. The hardest part of this project is finding the materials. Start by cutting a few leather strips. My strips were 6″ x 1.5″.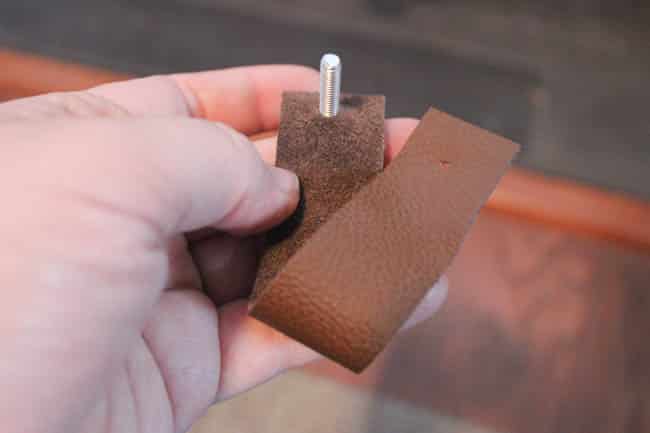 Next, I used a leather punch, just as I did in this post, to put holes in the leather. Instead of using standard screws and bolts, we took a quick trip to the hardware store and chose bolts that had a bit more character. Make sure that they are also long enough to go through the entire door (we may or may not have made that mistake… lol).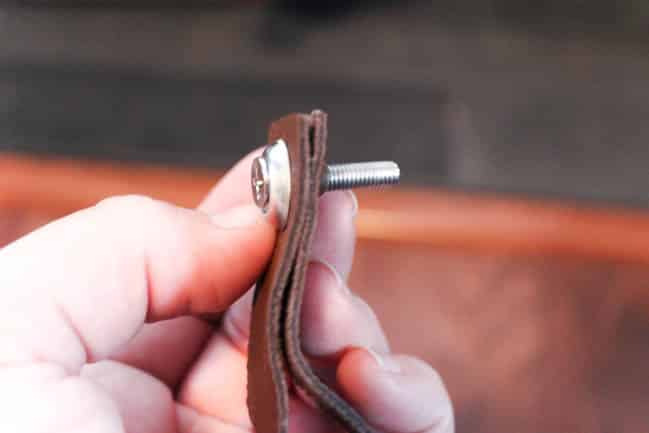 It's amazing how much character something so small can add to a space. Pretty sure my hubby is glad to have those diamond knobs off his closet doors too :)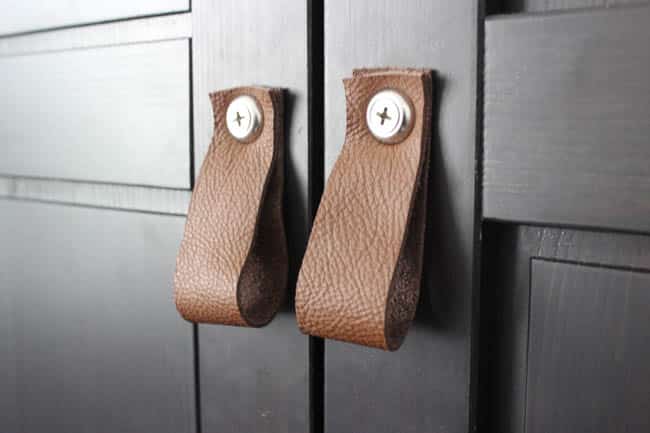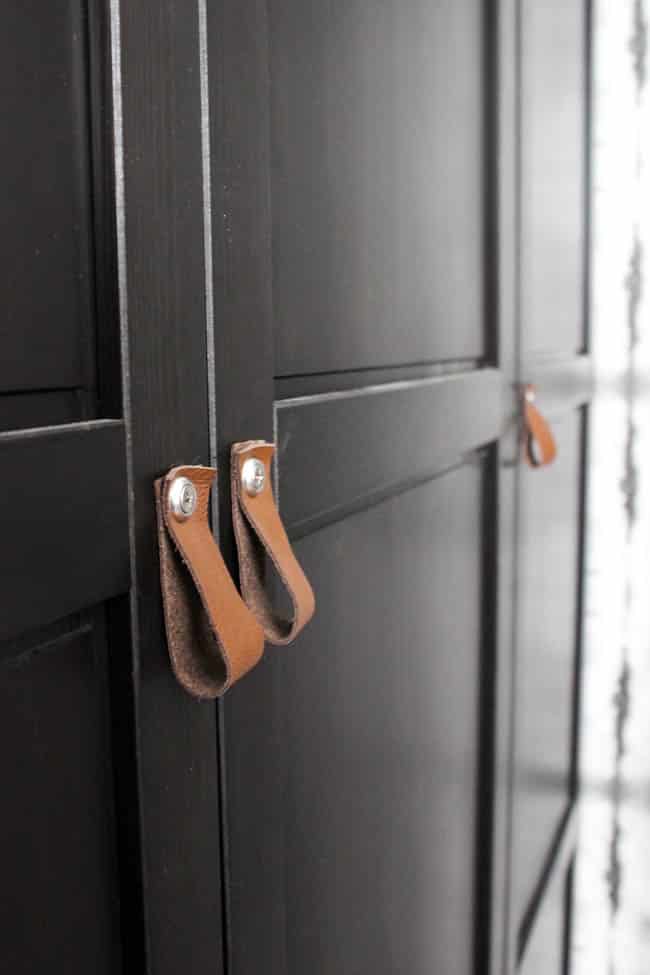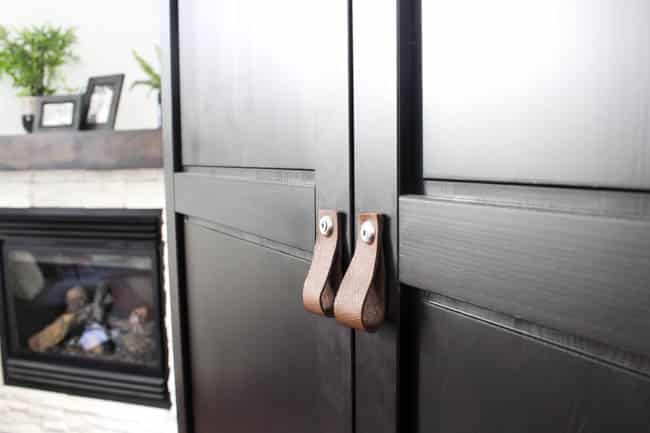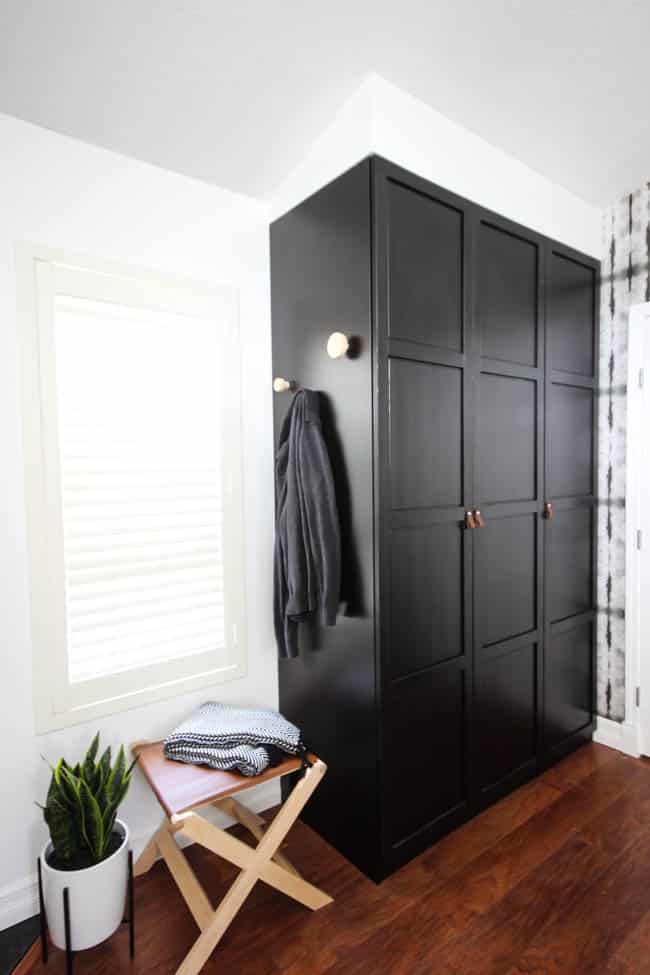 See more of our Master Bedroom Renovation now!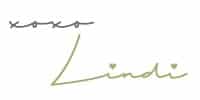 *This post may contain affiliate links. For more information, please read our disclosure policy.*