10 Stunning Glowforge Projects To Sell And Make Money Right Now! Beautiful Gift ideas for family and friends!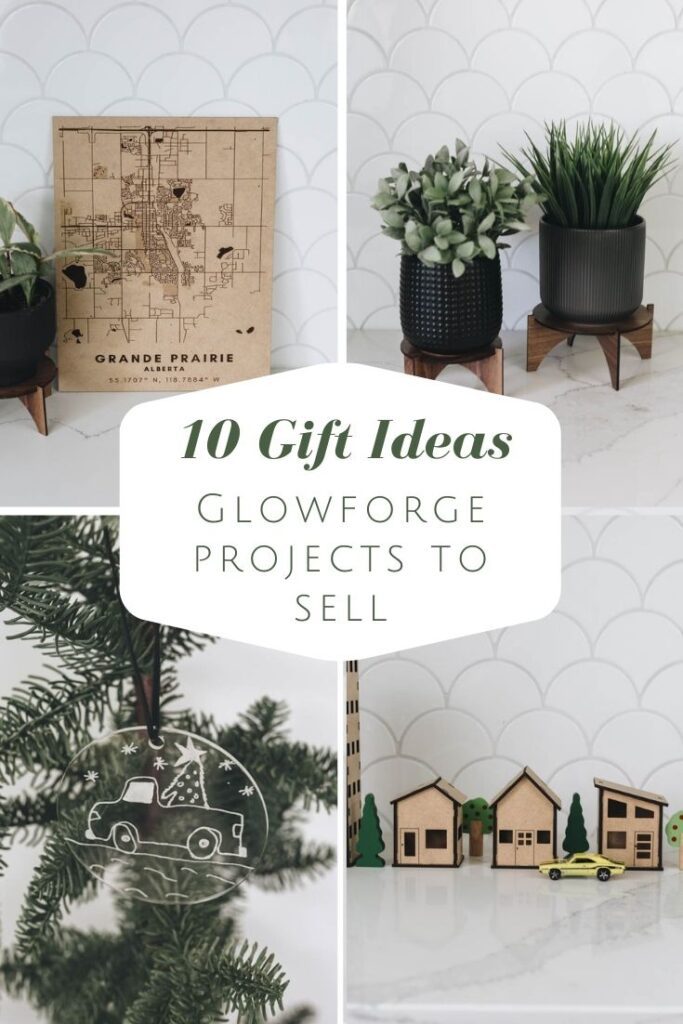 *This post may contain affiliate links. When you buy a product through one of our links, we get a commission at no cost to you! Thank you for supporting our blog so that we can continue to bring you posts like these. For more information, please see our disclosure page.*
What is a Glowforge Laser Printer?
A Glowforge is a laser cutting machine. You can put materials into the machine, like leather or wood, and it carves out your product using laser energy. It has a powerful CO2 laser cutter that uses a focused beam of light, as fine as human hair, to cut and engrave a ton of difference materials with amazing accuracy and precision.
Even though they call it a laser printer, it is not a paper print, nor is it a "3D printer" which is another common question.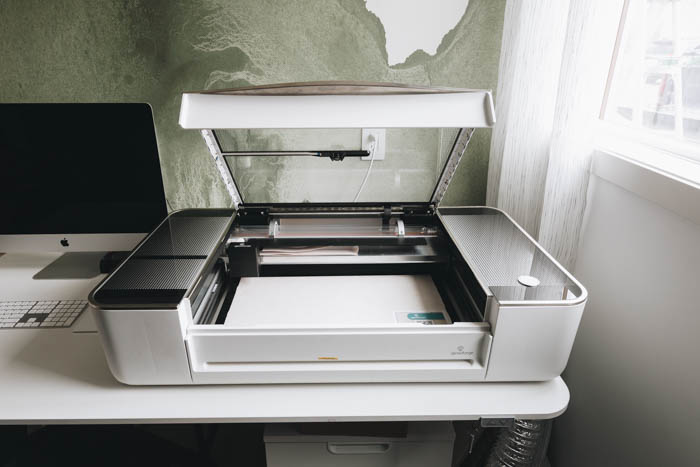 What can the Glowforge do? What types of projects can it make?
The Glowforge is primarily used for cutting and engraving products. As long as you are using a laser compatible material (see a full list below) and staying within the size limits of the machine, you can make it! The possibilities are endless.
I'm constantly inspired by projects I see others posting online. Some popular uses for the Glowforge are making wood signs (to cut or engrave), large scale wooden names, personalized wood products (like cutting boards, ornaments, etc.), acrylic jewellery, small dollhouse jewellery, engraved leather products (like wallets, passports, etc.). There really are endless options if you want to get creative!
If you're looking for more inspiration, the Glowforge Instagram page is full of inspiring projects!
See my post here for more information about what a Glowforge can do and how you can grow your business with a Glowforge!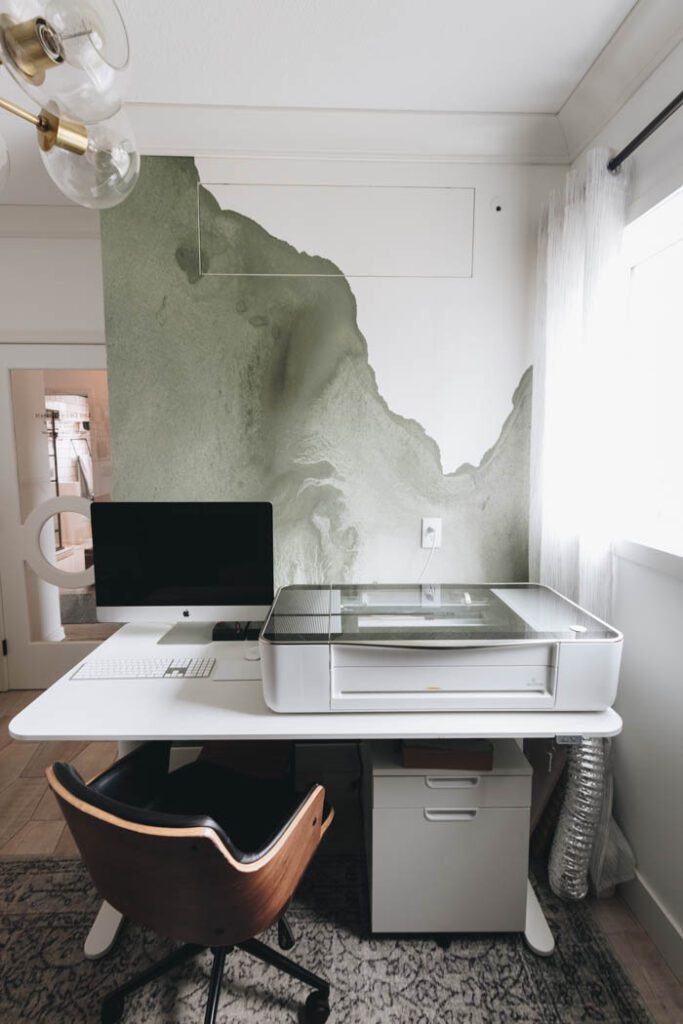 How can I buy a Glowforge? Is there a Discount Code?
YES! We want to help you get creating right away, and we have a referral link to share with you!
If you choose to get a Glowforge, you can use our referral link to get a huge discount off your order! The discounts for the machines are:
10 Gift Ideas – Glowforge Projects to Sell
We took some time to come up with and share some simple Glowforge projects that you can make and sell! We tried to make something for everyone from adults to children, and I'm sure you'll find something here that catches your eye!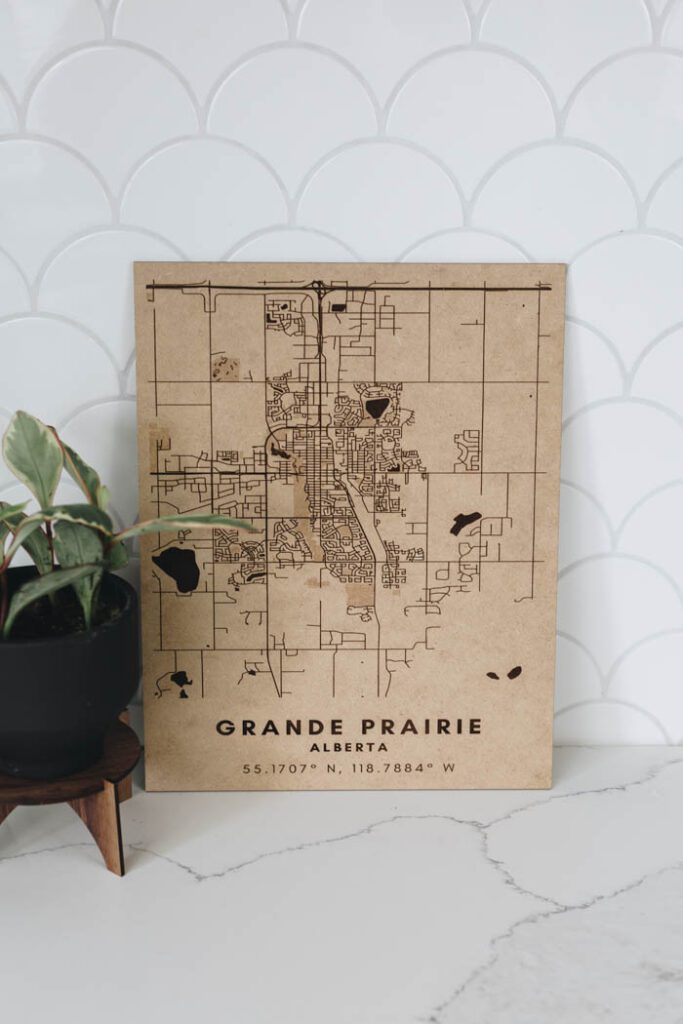 For our first project we engraved a map of the city where we live onto Draftboard. The process for all of these projects is generally the same. You just need a PDF or a PNG file uploaded into the Glowforge dashboard, and then you can cut, or engrave, or score onto whatever medium you're using. You can also get SVG files if someone's already created a design, but we wanted to create our own custom stuff.
The map turned out great! It's a hundred percent customizable. You could put a little heart where you live or include any other personal touches. I think it could be a really cool gift and it's unique. It's not something you just buy at a box store.
We had such a high demand for these, that we actually stated selling them in our Etsy shop! Check them out if you want to buy your own!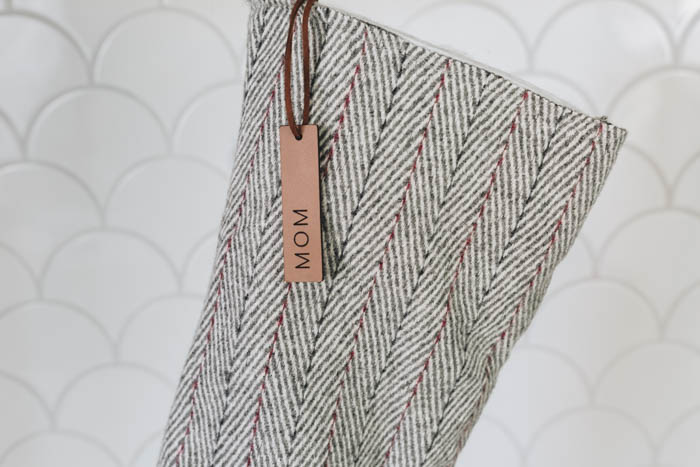 I got new stockings this year and I wanted to put name tags on them, so I designed these modern, minimal looking stocking tags. They will look beautiful on the mantle. I think you could gift these to anyone, and you could sell these really easily.
It's quick and easy to cut and customize, and shipping is easy and affordable because they're flat. Also you can print lots of tags on one piece of leather, so you get good value out of your material!
This tool holder is really cool because you can customize it easily for the specific tool you want to put it in. And with the wood construction, it's actually pretty tough. You could make generic tool holders that would fit a variety of tools that you could sell to people, or you could incorporate your own style into the design. We even put our logo on it! These are one of a kind tool holders that you can't buy in a big box store or hardware stores!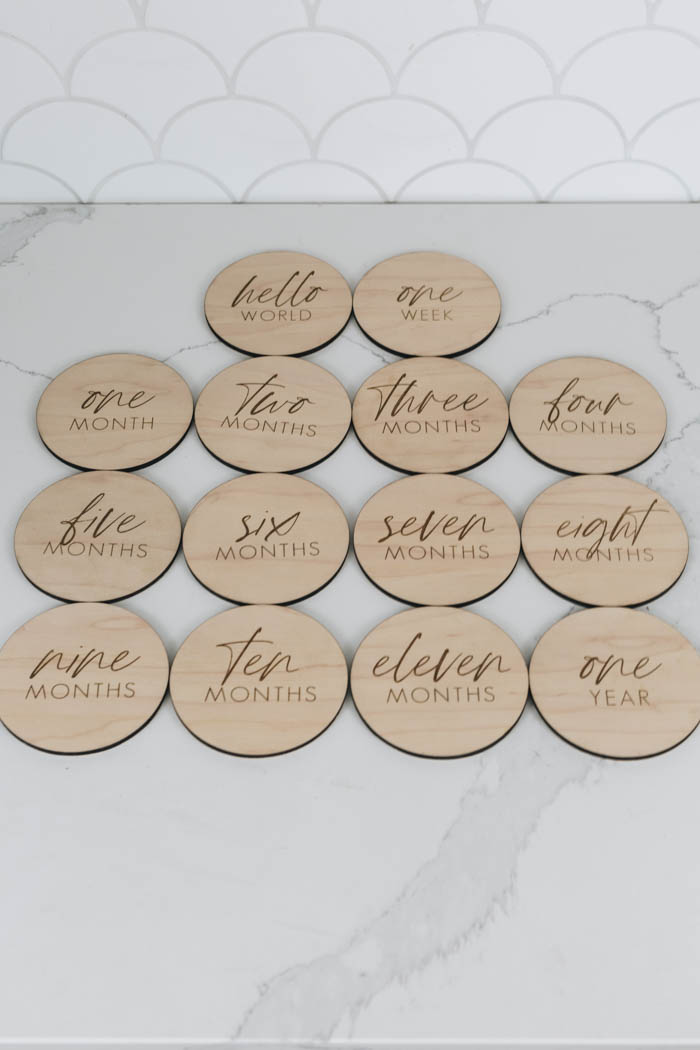 The next thing we made were these little baby milestone cards. I actually already know who I am gifting these to. They're so cute. These weren't a thing when I had kids, but it's totally something I would have bought for our babies. I love them. So easy to make, so easy to sell!
As with any of these designs, you can customize the fonts, the sizes of the discs, the shape of the discs, and even the material you engrave onto.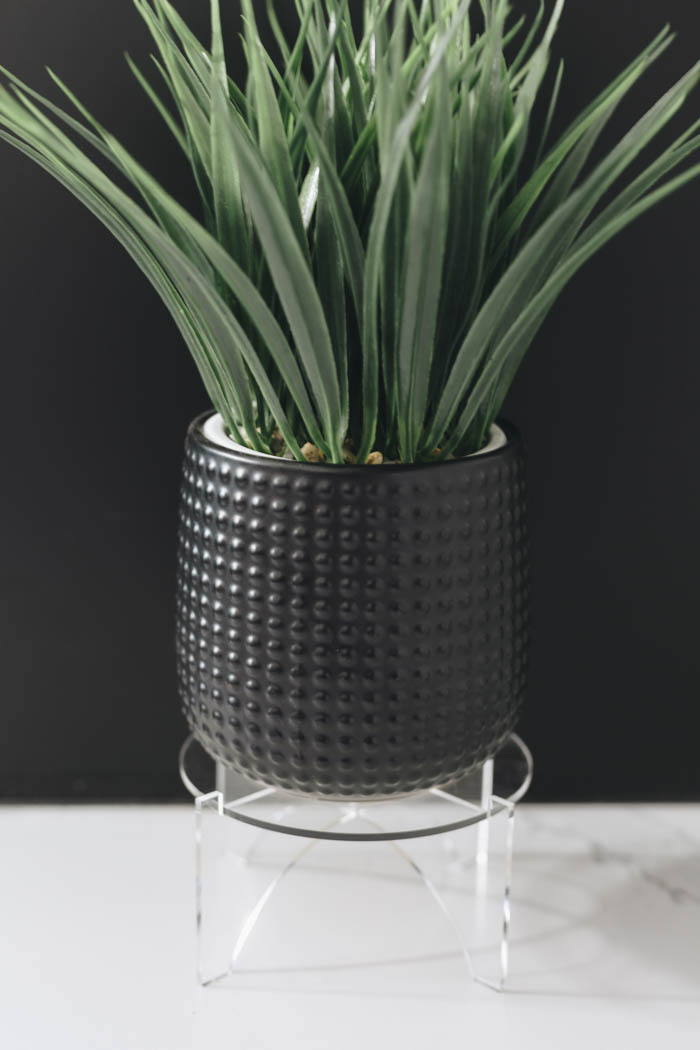 The next project was a custom plant stand. We drew up plans in the drafting program for this, and it's only three pieces which click together. You can glue them, but they actually stay together well without the glue. It gives a kind of a mid-century modern vibe, which I love, especially when you use walnut. It's super quick and easy, and it makes a great gift! Design wise, it's just a beautiful piece to put on display!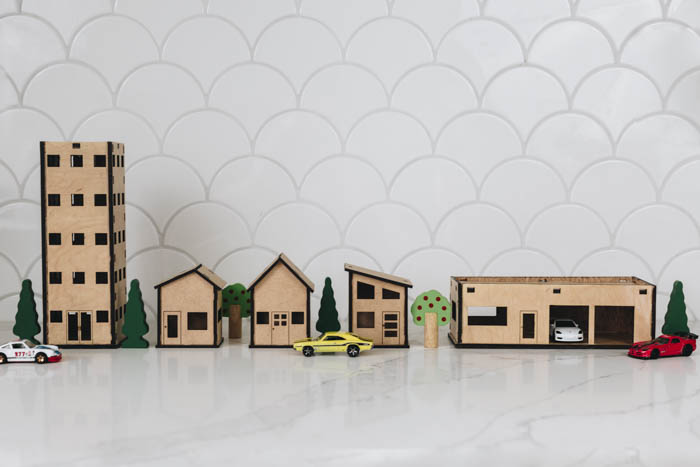 These miniature houses are my favourite project from this round and they were specifically designed for our son, who is obsessed with cars and vehicles. I'm excited to give them to our kids so they can play with them with their train set or with their cars.
The houses required a little bit more work on the drafting side because you have to intricately link everything together. But once we had that figured out, it was easy to scale that into different buildings.
They're also great for decor! I like the idea of putting some little tea lights in them, putting them on the shelf and having those little houses with a little Christmas glow, or even putting hooks in the top and making them into ornaments!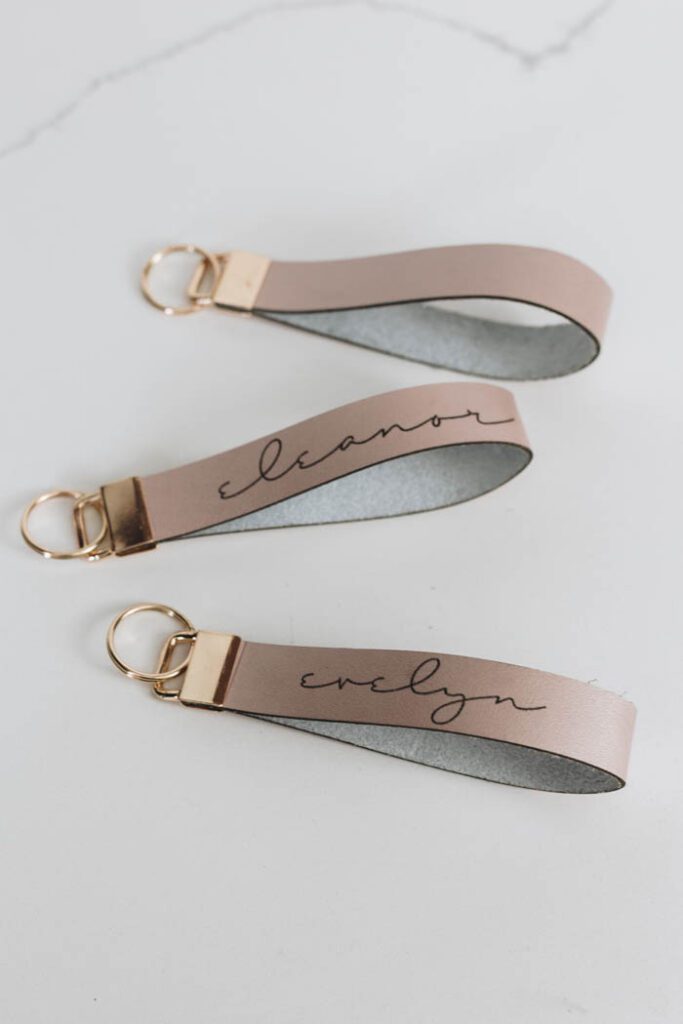 Since we're gifting these little city houses to our son, we also wanted to make something for girls, and I made these little leather wristlets. Super easy to make and mass produce, if you wanted to, and easy to personalize. I put their names on them and I'm going to attach them to some little pouches that will go on their stockings. I already know they're going to love them. We used a rose gold leather too, which is a really cute material for them.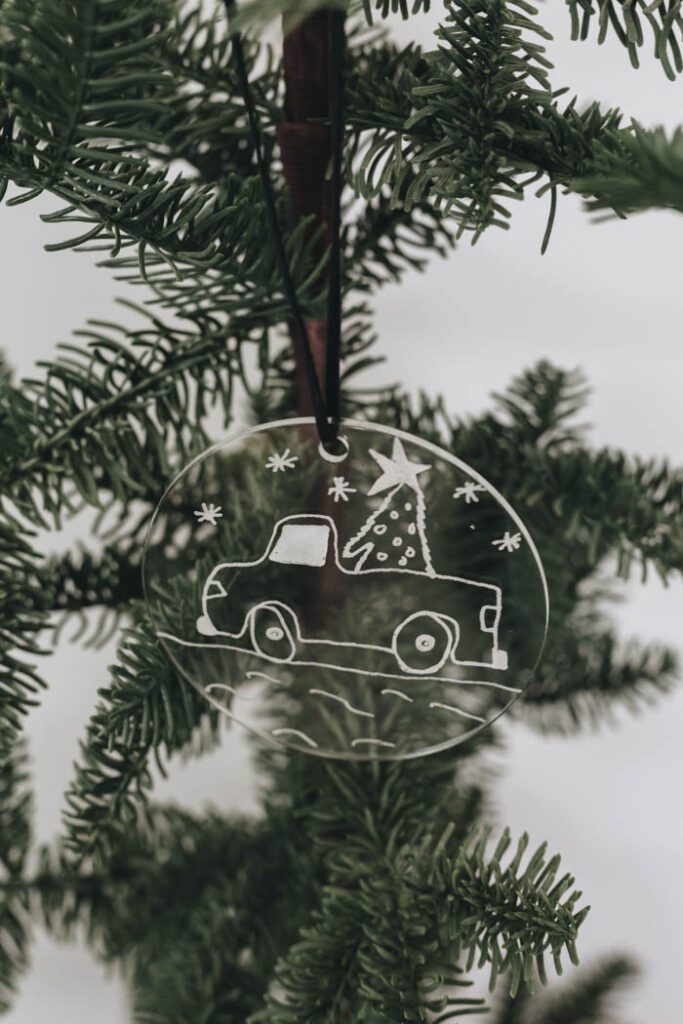 Who doesn't love a personalized ornament? For this gift, we got our kids to do a little sketch of a Christmas scene and had the Glowforge camera trace it out and engrave the image onto acrylic.
It made a beautiful Christmas ornament that's personally meaningful. They turned out great, and would be a great gift for any parent, grandparent or any relative really. Even the kids were excited about it!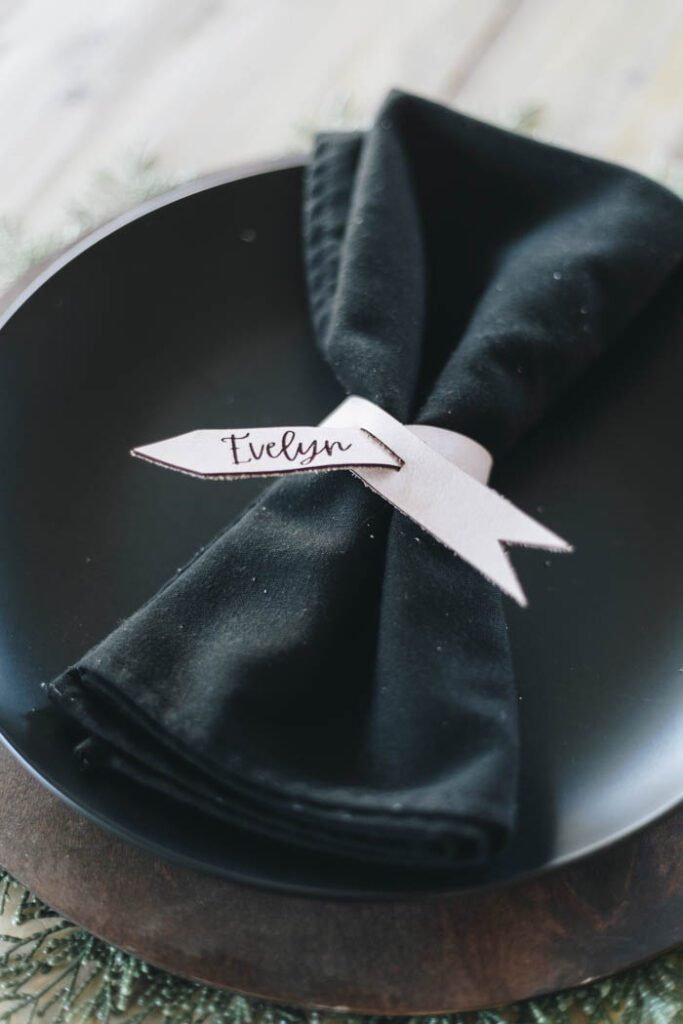 This is another project for home decor lovers. I cut leather again and made some napkin rings. I actually designed these years ago, but once I had the Glowforge, I knew that this would be a faster and easier way to do it. With the Glowforge, it's easier to personalize them, and you even get a cleaner cut. They look polished and professional, and they make a great gift, especially when they're personalized with names on them!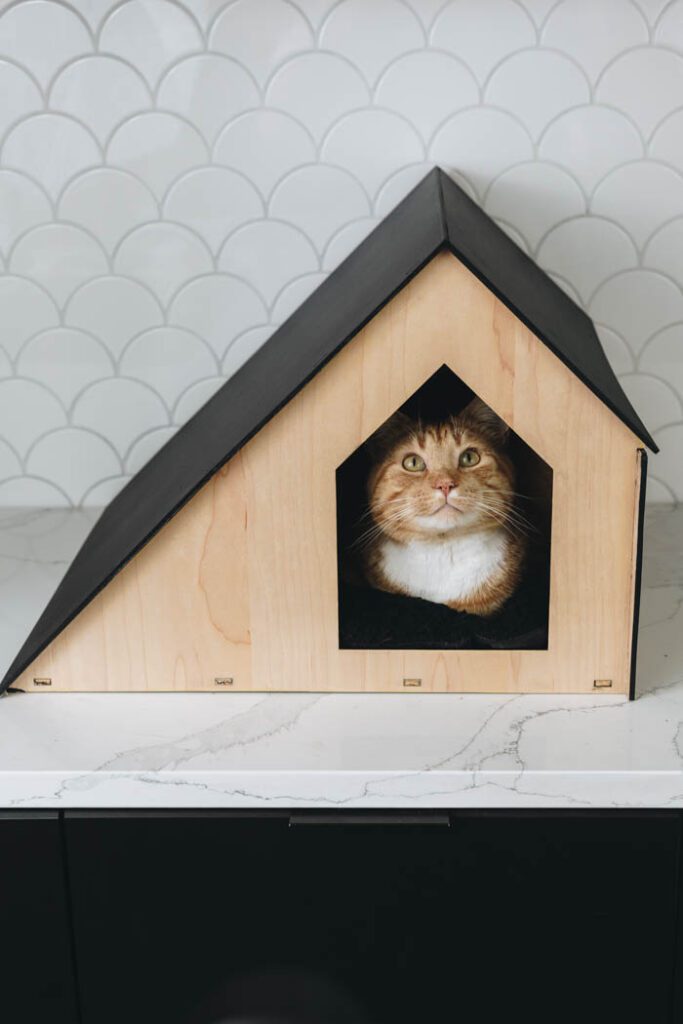 For our final project, we made a house for our cat! As soon as we had assembled, the cats were already in it. I would have no problem displaying this little cat house anywhere, because it's really cute, modern looking, and the cats love it!
This was the only project we made this round using the pass-through, but if you watch the video, it's definitely fun to see how to create larger projects with the Glowforge Pro! We'll be making some more pass-through projects next, so stay tuned!
How to Make these Glowforge Projects to Sell
If you want to see us making some of these projects, or just want to see how some of the features work, like the camera tracing images or the pass-through, then check out this video below!
Make sure you're subscribed to our YouTube channel so you don't miss anymore great projects!
Want to know more about the Glowforge?! Here's everything you need to know!