Beautiful Modern Bathroom Design plans! Gorgeous black and white, mixed metallics, and brass accents in this modern bathroom design.
The One Room Challenge
If you're looking at this modern bathroom design and wondering if we're crazy to take on another huge project… you're probably right to wonder! lol. But I have always loved participating in the One Room Challenge, and I just can't stop myself from jumping in again! For those who haven't heard, it's a challenge where hundreds of bloggers renovate and/or redesign a space in there homes in just six weeks. This being our seventh time participating, you'd think we'd know exactly what we're in for! But somehow we've bitten off a lot more than we did in any of our other renovations! We've created a new modern bathroom design and we're diving right into a renovation again!
Our Modern Bathroom Design
The "Before" Bathroom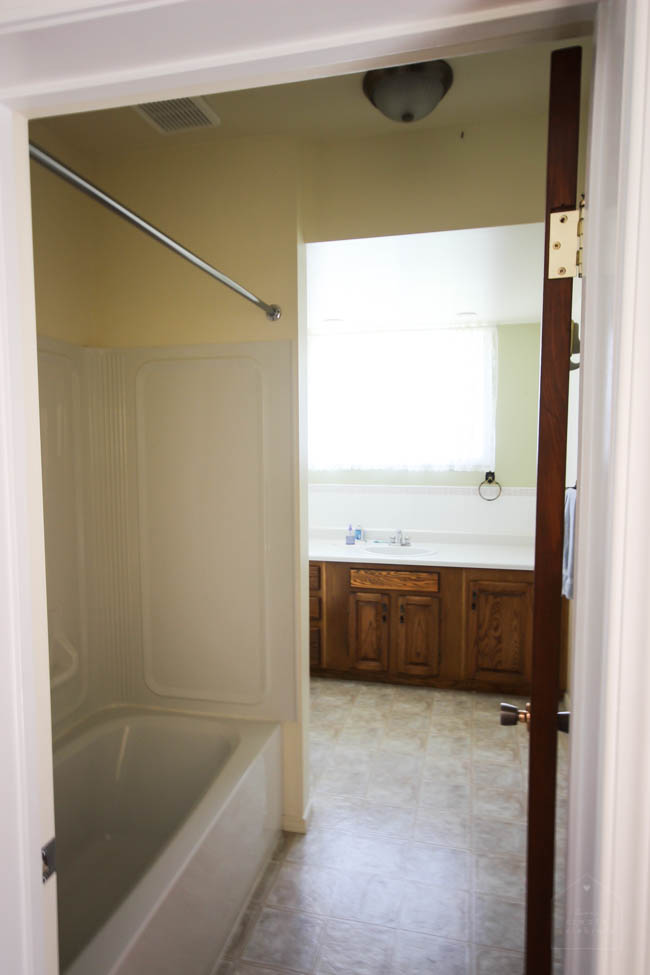 This is our "before" bathroom. It's outdated and not all that functional for our family. This is the only tub in the home and I never use it. It doesn't have the nicest space for a shower, and that's what guests use it for. And it doesn't match the rest of the house! We're pulling out all of the stops to transform this one!
Our Previous One Room Challenge Reveals
If you're curious about some of our previous one room challenge reveals, you can see them all below! Our style evolved as we went along, but I've been proud of our room reveals every single time!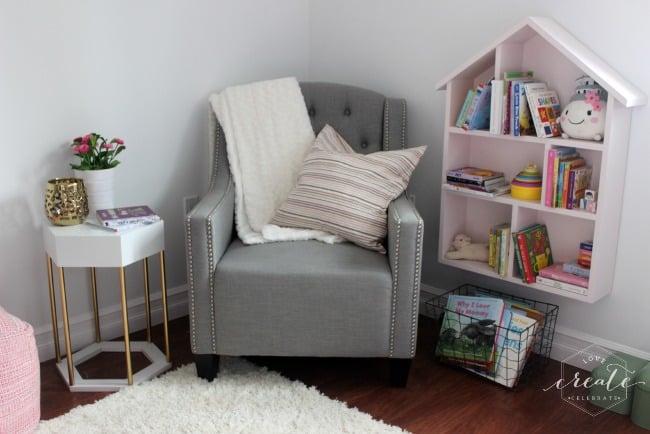 From top left to bottom right:
The New Modern Bathroom Design Plans
A few weeks ago, we shared our current bathroom layout (with loads of before pics!) with everyone hoping to get some feedback on the design and we got a LOT! I was so grateful for everyone that messaged, e-mailed or commented, because it ended up completely transforming our design and layout – in a good way! After all of the conversation, here's the modern bathroom design layout we landed on…
The dotted line on the right-hand side shows where the old wall used to be. We are only moving the wall back a few inches, but it's enough to allow us to add storage to the bathroom and have a large enough passageway between all of our fixtures! I'm SO happy with this layout and so excited to see how the renovations play out.
Our Modern Bathroom Design Elements:
We are adding a ton of beautiful new pieces to the bathroom! Here are a few of the highlights…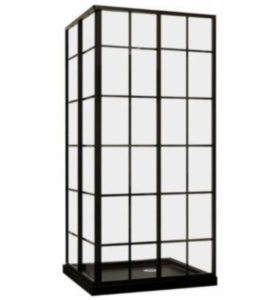 A gorgeous corner shower from DreamLine!
A beautiful Obsidian freestanding tub from Universal Tubs.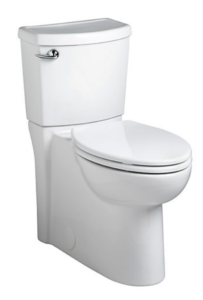 A sleek new American Standard Cadet tub to replace the old seashell lidded one!
When it comes to the faucets, I fell completely in love with this champagne bronze finish! I told Russel that no matter what design we landed on, I was using these bronze pieces, lol. Here you can see what our standing tub filler, sink faucet, and shower trim will look like!
And then we get to the beautiful bathroom tile! Deciding on these pieces took a little bit of back and forth. I always stress over choosing tile because it's so permanent! In the end we decided on a couple of tiles, both surrounded by a dark grout!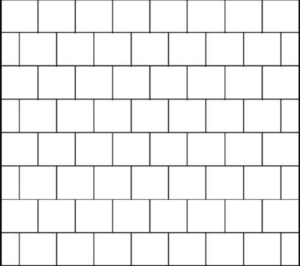 For our walls we are using a simple 6×6″ square, using the pattern above.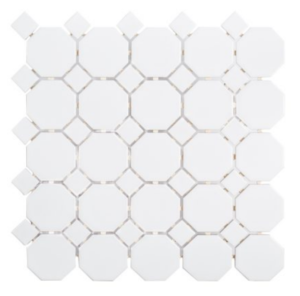 And then for the floor, I wanted to bring in a pattern, without it getting too dark, so I decided on this white retro tile with a dark grout.
Modern Bathroom Design To-Do List
As always, my obsessive list-making skills come out! Here's our modern bathroom design to-do list:
Demo the space
Move plumbing
Move electrical
Re-frame new wall
Decide on finishes for vanity and storage wardrobes
Install curb-less drain
Install heated flooring
Tile floor
Tile walls
Buy rug
Buy accessories
Install fixtures and faucets
Build shelving
Build plant stand
WISH US LUCK!
This is the FIRST time that we've ever started our six-week challenge early! I can't wait to show you what we've done already.
More One Room Challenge Design Plans
Find more great One Room Challenge design plans on the One Room Challenge site!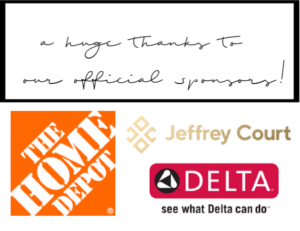 The Home Depot / Jeffrey Court / Delta Faucet
See the Modern Bathroom Design Sources below:
sconces / mirror / vanity & sink / sink faucet
square tile / shower trim / shower frame
retro floor tile / rug (similar) / bathtub / standing tub filler
turkish towels (similar) / pendant light / plant stand