It's a beautiful day for a room reveal, don't ya think?! I cannot tell you how excited I've been for today! I am going to be flooding your Instagram feed with living room photos cause I just can't get enough of this space (& I have a ton of photos that I didn't even share today!). This is the first renovation we have started since moving to our new barn home and I'm so excited to share our living room reveal!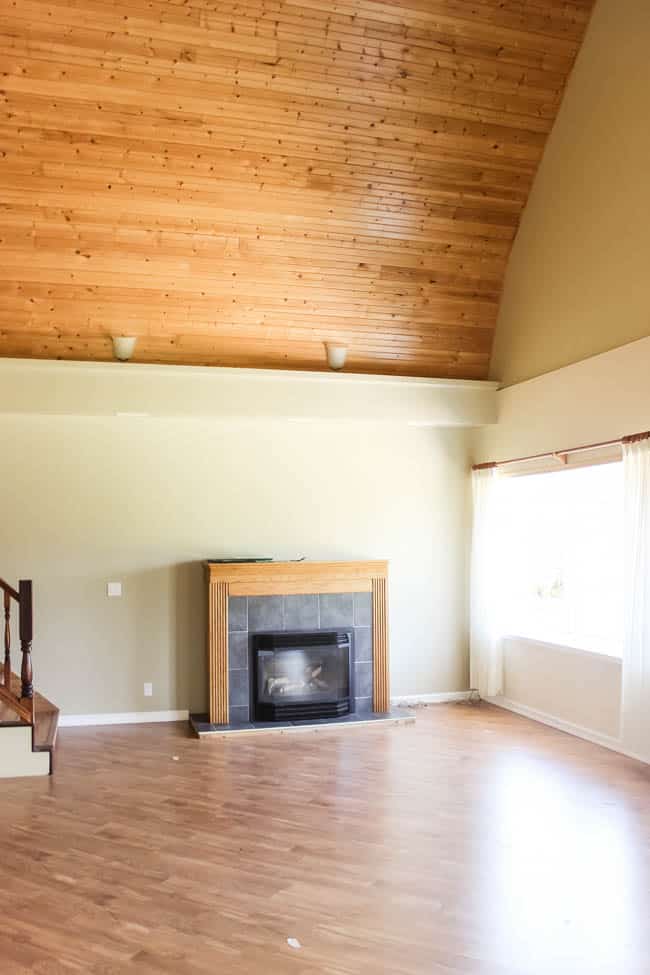 *This post was sponsored by our sponsors listed at the end of the post. As always, opinions are 100% my own. For more, please read my disclosure page.*
Here's a quick reminder of what the space looked like before we started our renovations! It's such a huge transformation!
If you want to catch up and see our progress, follow the weeks below:
Week 1 / Week 2 / Week 3 / Week 4
Week 5 / Week 6 / Week 7 (reveal)
FIND ALL OF THE LIVING ROOM SOURCES HERE!
We started by painting all of the walls and ceilings white, which was a HUGE change to the space. We used my new favourite white from Para Paints: White Design.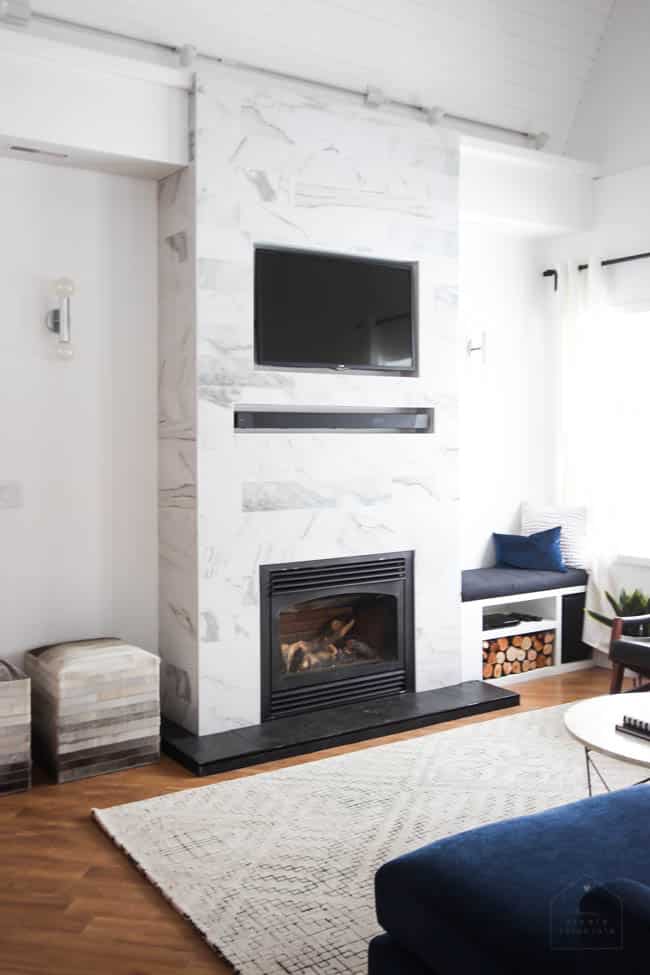 The focal point of our living room is the beautiful new floor to ceiling fireplace that we tiled. The white tile has the most perfect combination of grey and brown. It's stunning!
We had a hearth that we had to deal with so we used beautiful slate tiles on the bottom, and sealed it to make a beautiful dark contrast. We also built in our TV and sound bar directly into the fireplace.
If the fireplace isn't the focal point of this room, then the GORGEOUS couch is! You can read all about my struggle to find the perfect couch here. The struggle was real. But Chiks Design Group came to my rescue and found me this stunning sofa from Marcantonio Designs.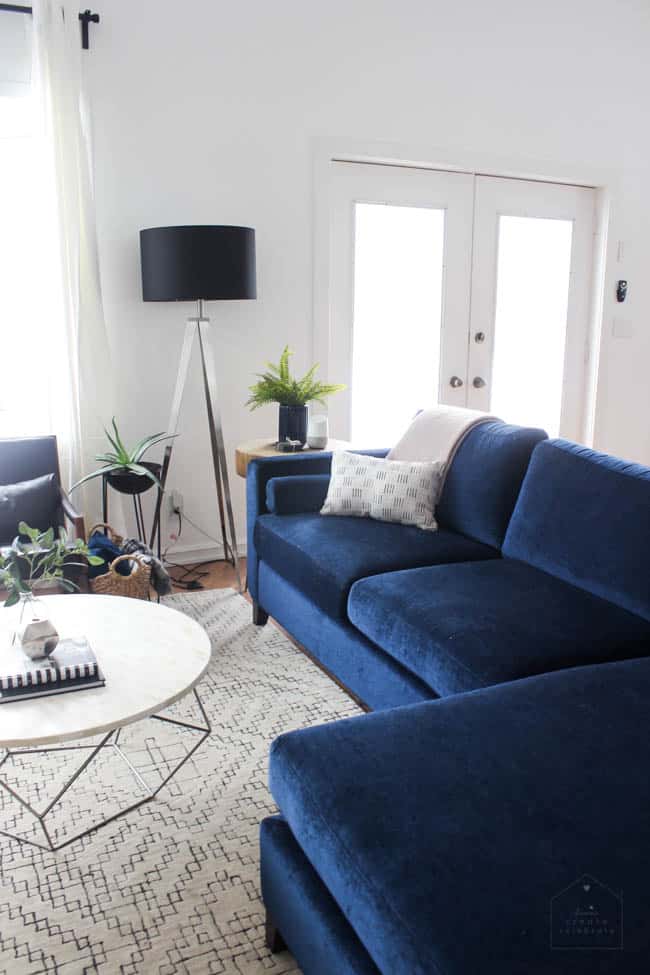 Gorgeous!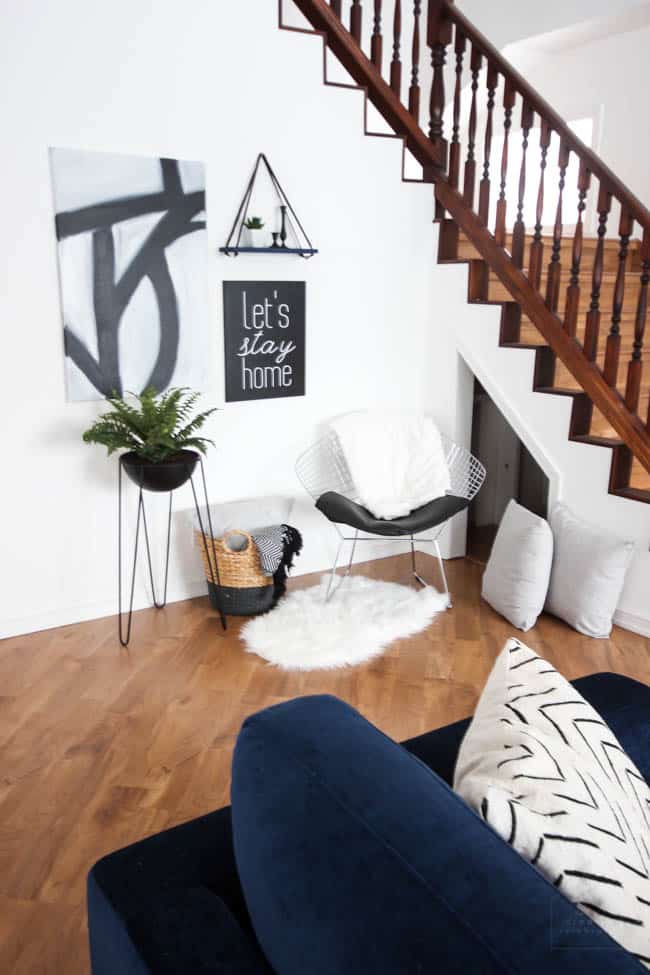 Then there was this small space at the side of my living room… I couldn't leave it empty and blank! So I wiped up some wall art (tutorials coming soon!) and added some beautiful decor. I'm very happy with how this little nook turned out.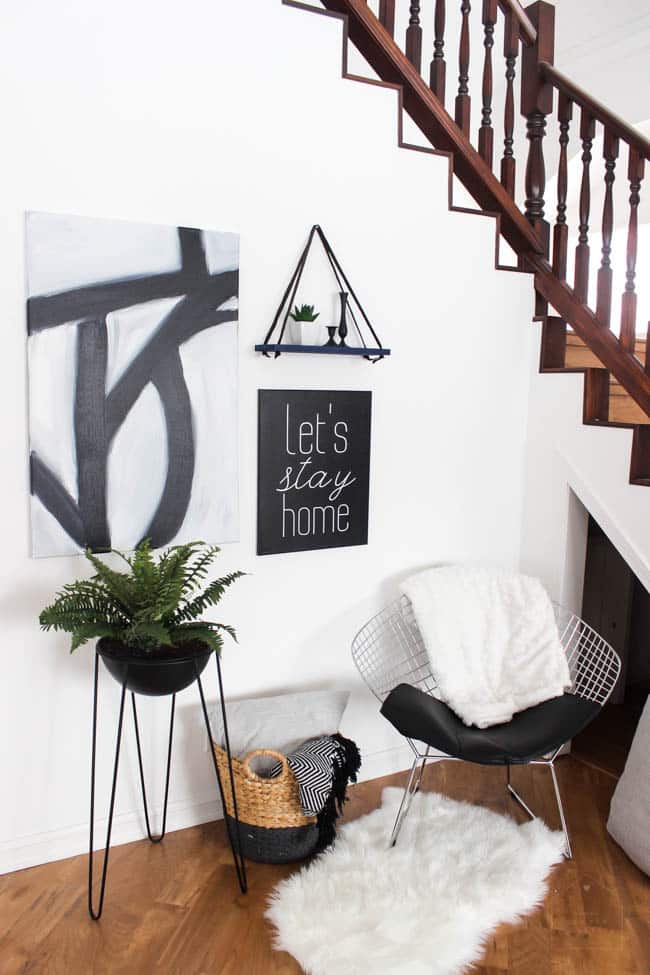 Since we were renovating a whole room, we decided to upgrade everything from trim, to outlets, to switches, and thermostats.
How beautiful are these screwless wall plates? We switched all of our outlets and switches. And the best part? A ton of our switches, from radiant by Legrand, have voice activation with our new Google Home! Or you can control them through your phone. I'm so excited to put these guys into action!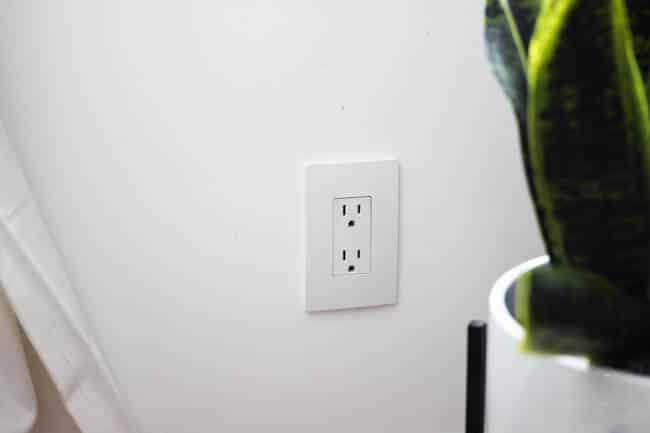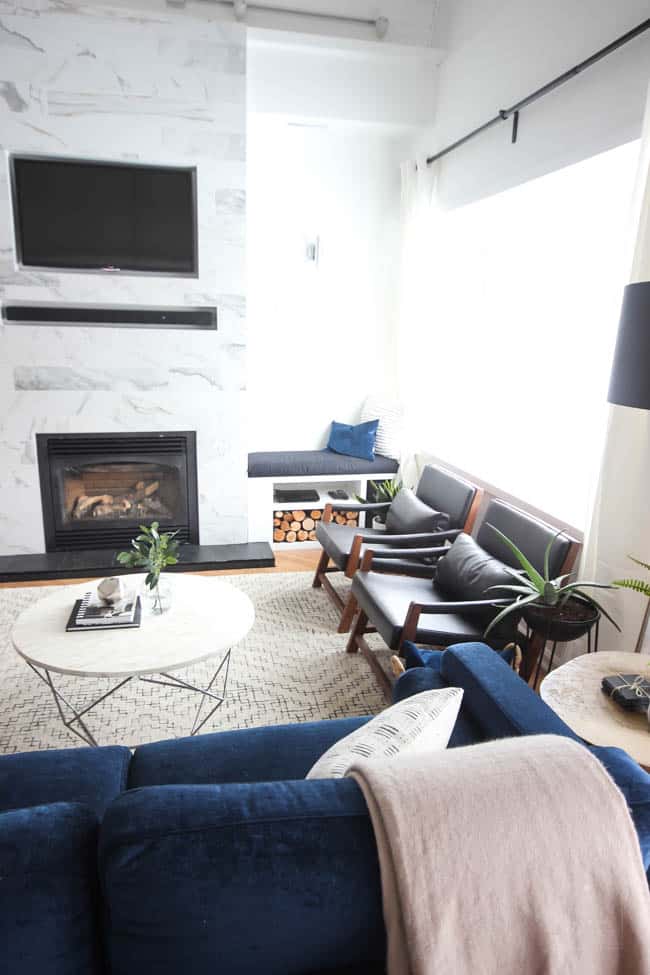 You can't have a beautiful room without beautiful decor! I picked out a few stunning pieces from Wayfair and I couldn't believe how perfect they were for my space when it all came together. The pillows, planters, and glass vase were my best finds :)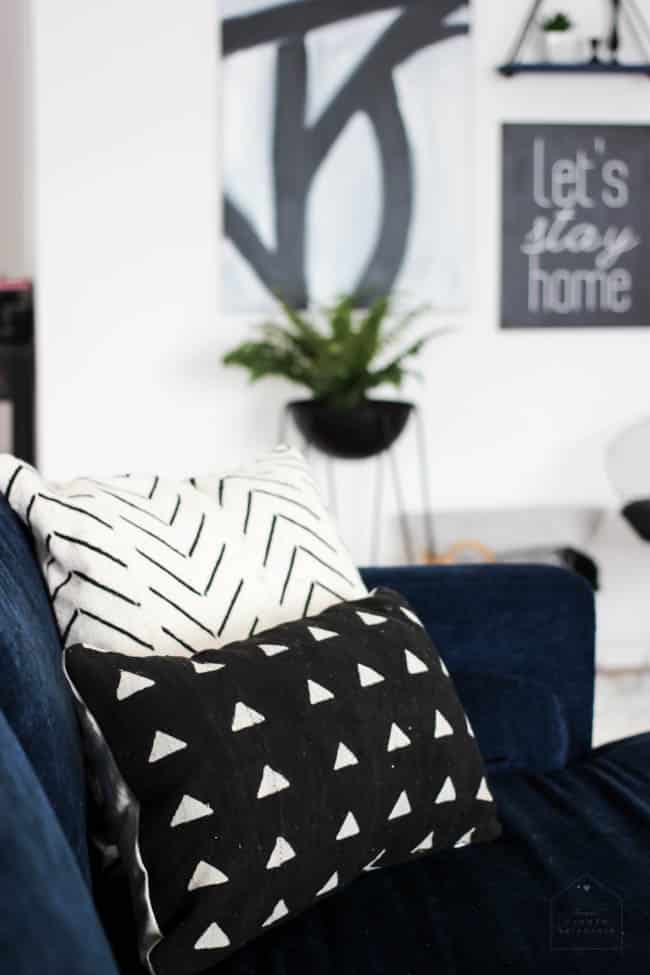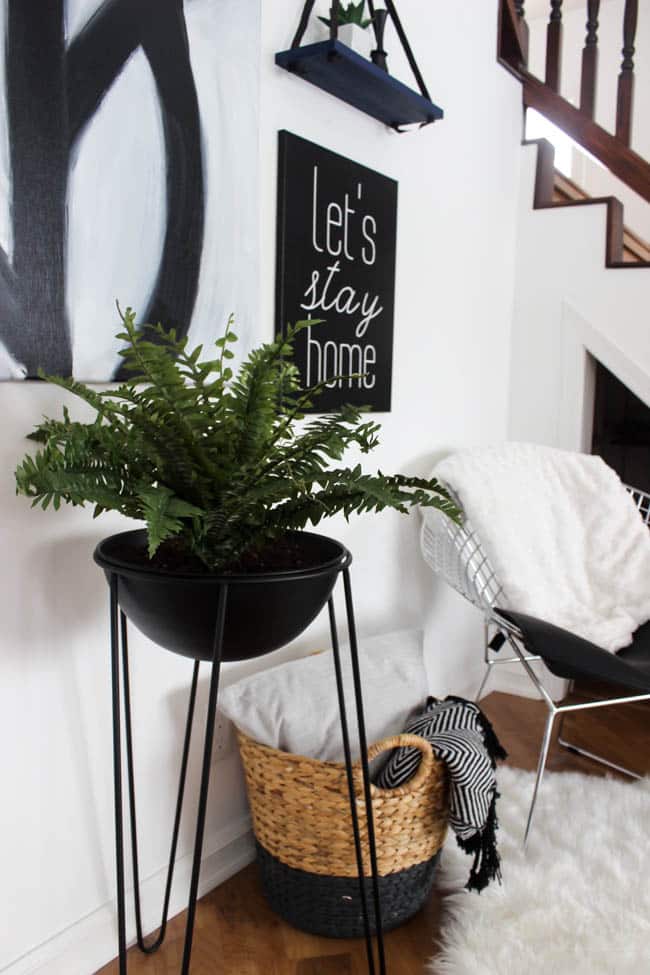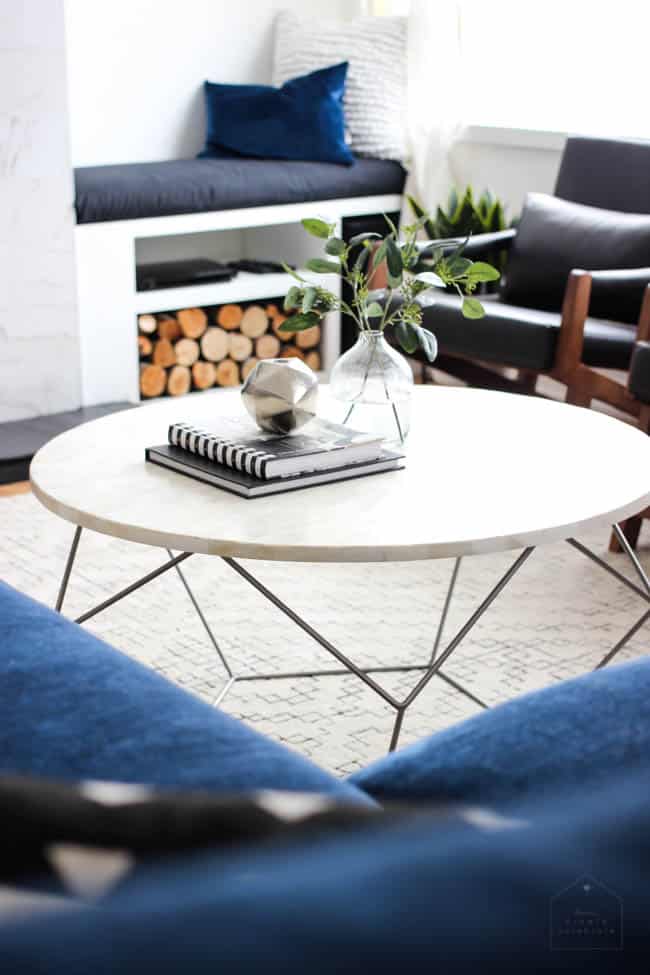 Remember that wood stump from last week? Here's what we turned it into…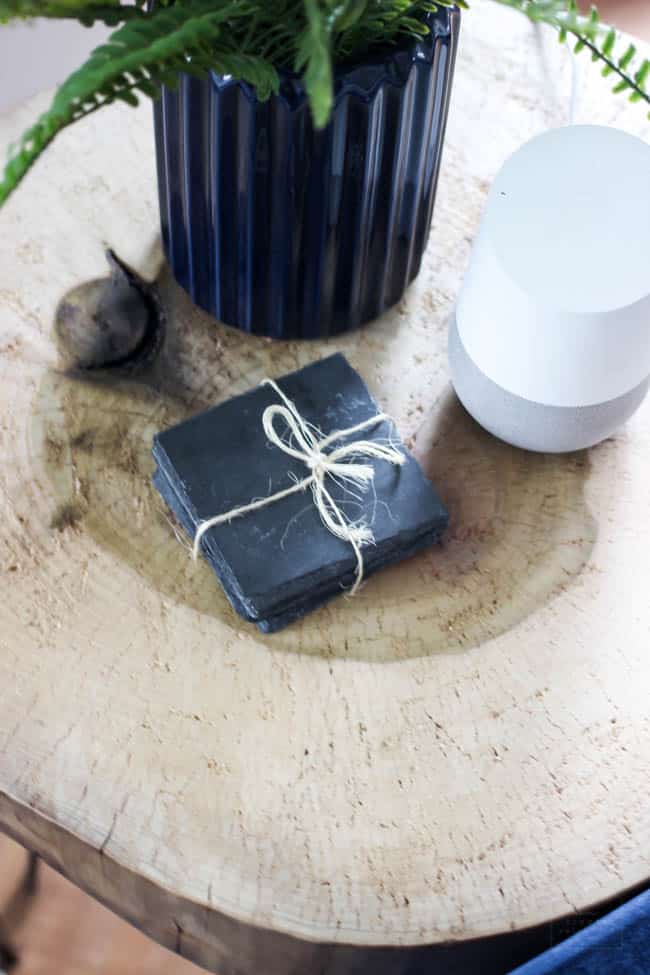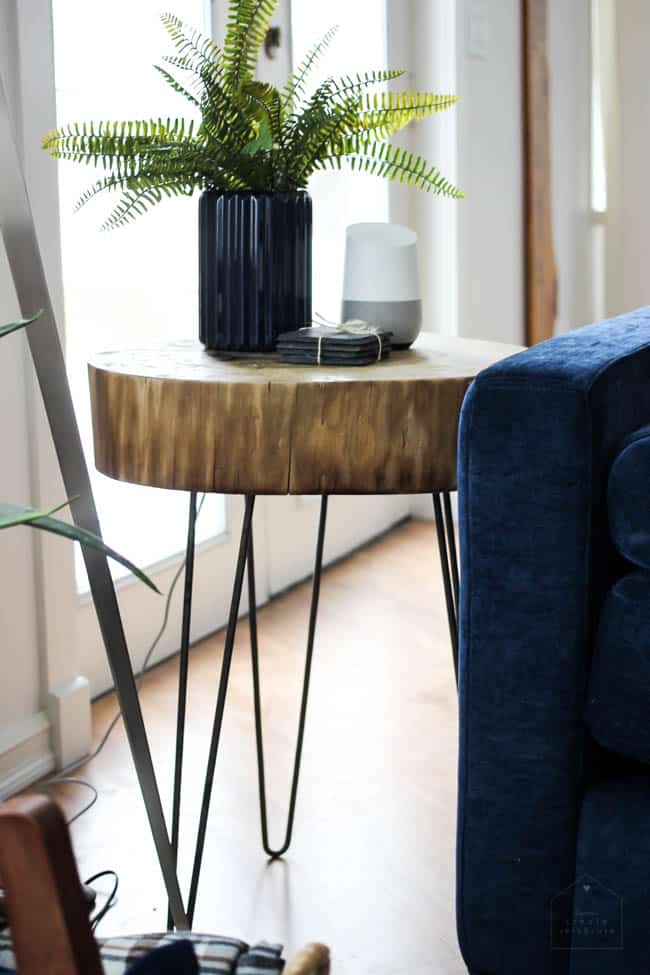 And then there was the DIY bench we made, that fits perfectly into the built-in beside the fireplace.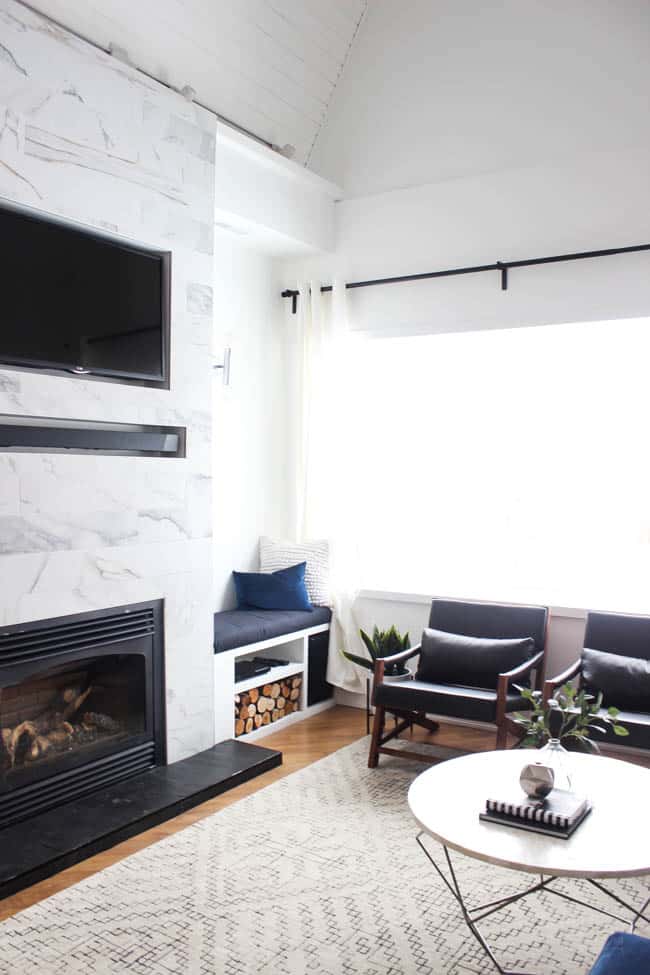 Ok, just a few more photos of my new favourite space before I leave you alone!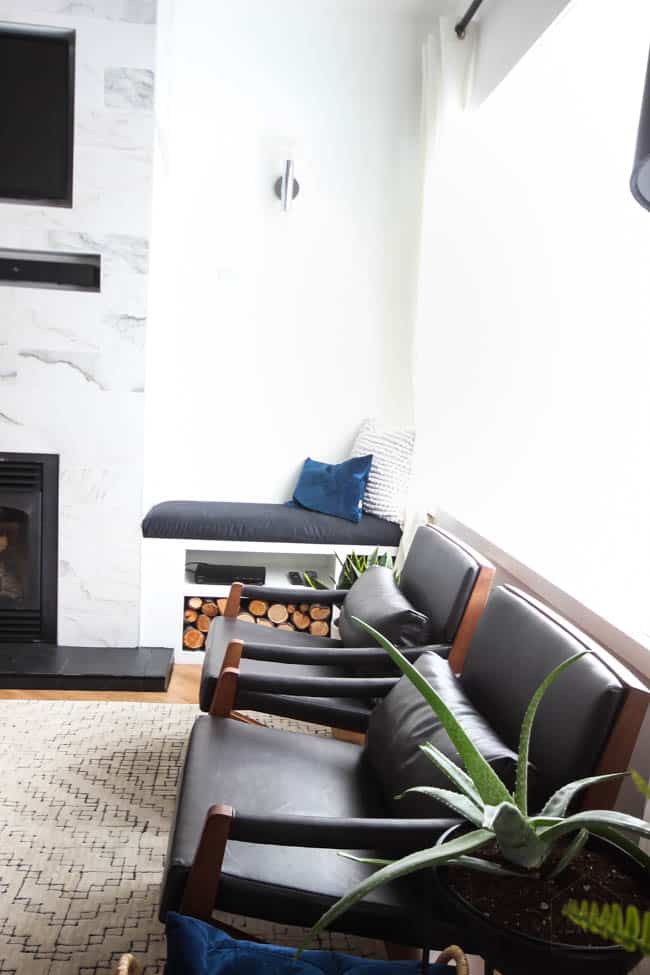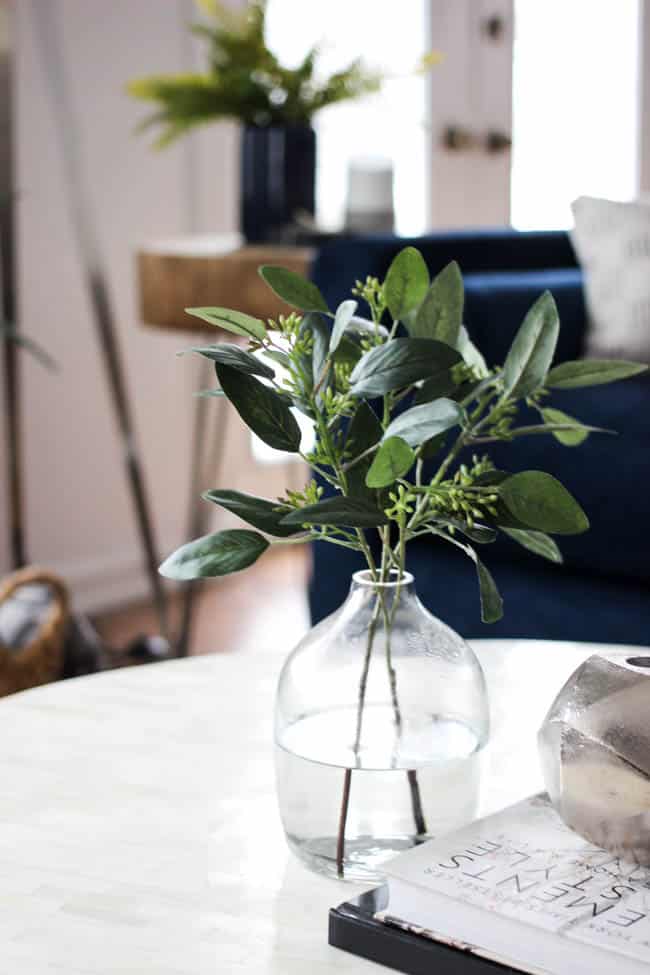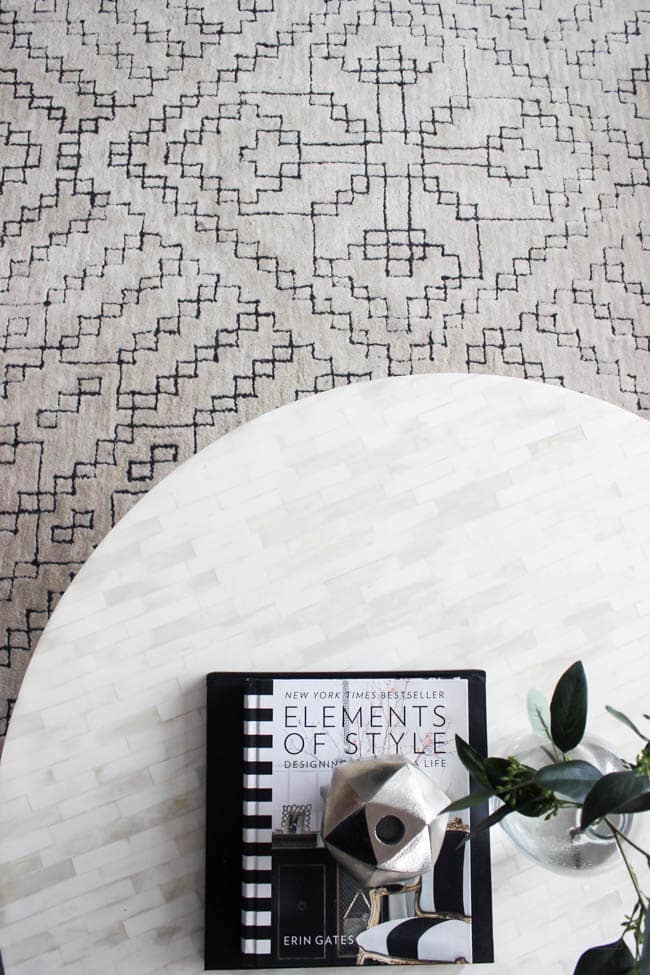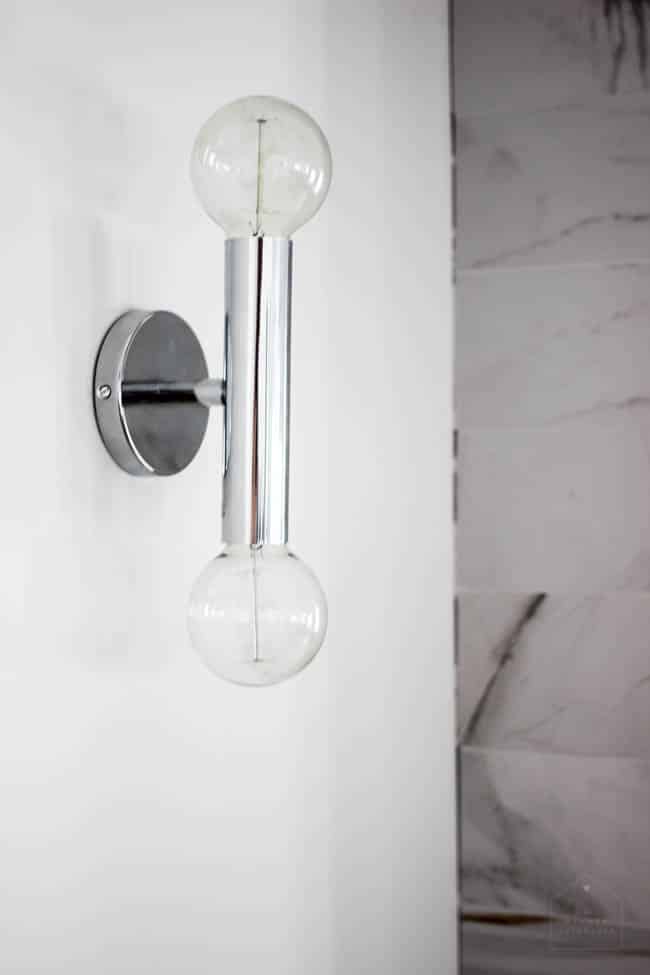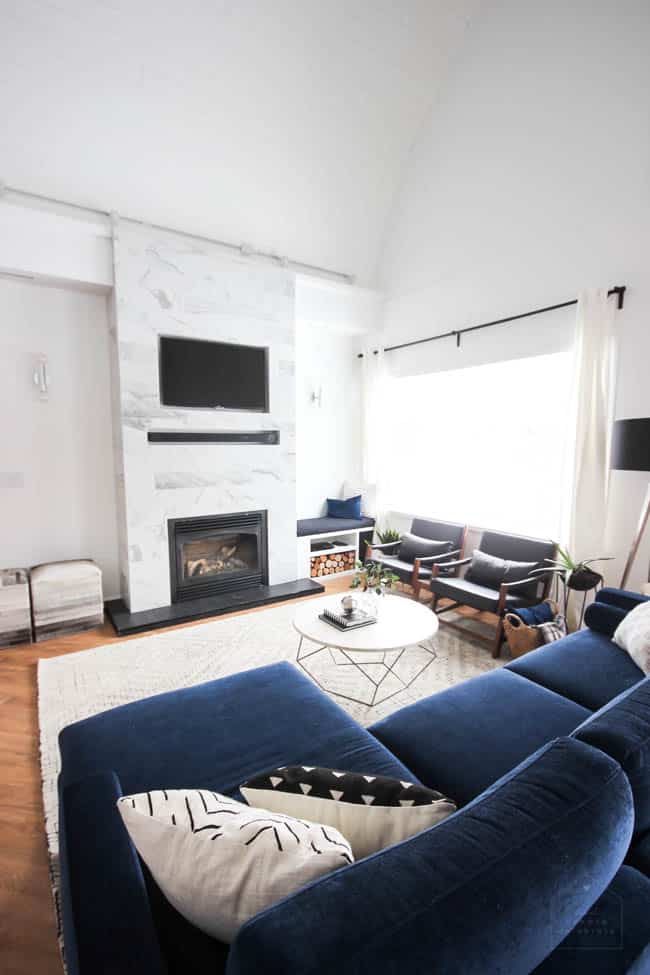 So that's the whole space!
I absolutely could not have finished this space without my amazing sponsors! Thank you so much!!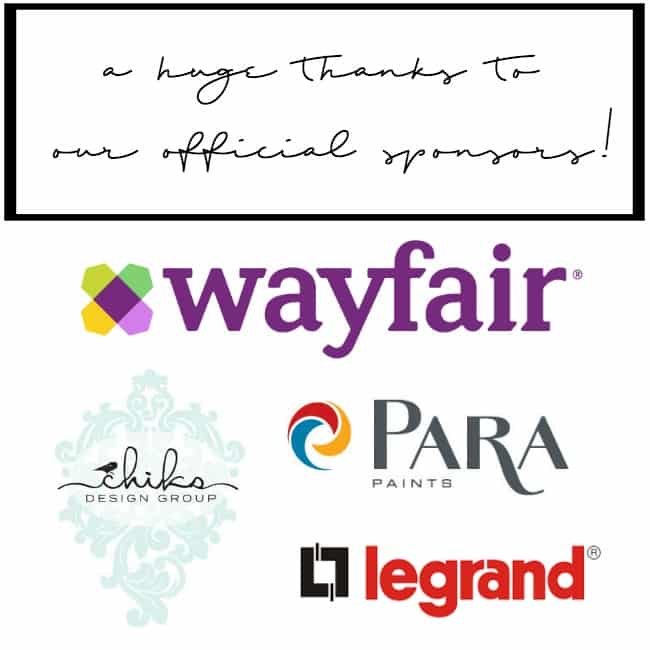 Wayfair Canada // Chiks Design Group
Para Paints // Legrand
FIND ALL OF THE LIVING ROOM SOURCES HERE!
Let me know your thoughts! What do you think of our new space?