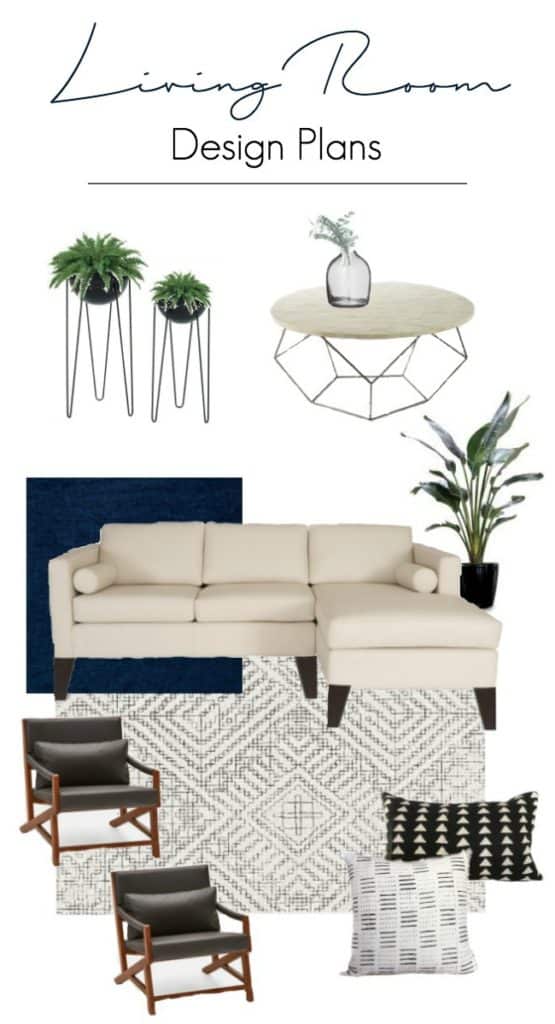 It's that time of year again! Last week I announced that I'm jumping back into another One Room Challenge. Linda at Calling it Home challenges us to completely redesign a room in our homes in just six weeks. I'm one week down and I've got some big plans for this space. SO excited to share it all!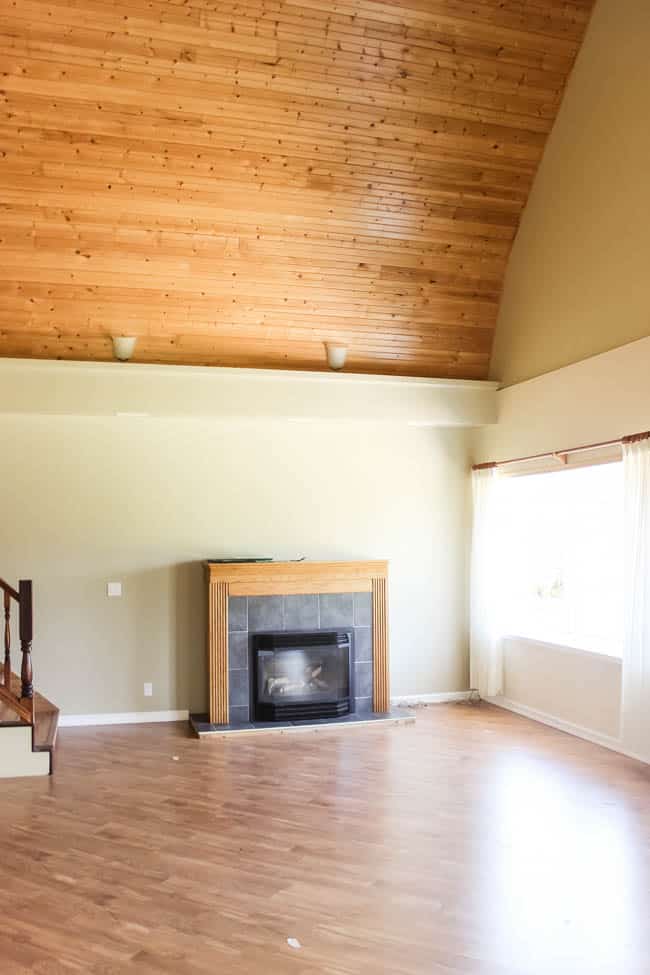 If you want to catch up and see our progress, follow the weeks below:
Week 1 / Week 2 / Week 3 / Week 4
Week 5 / Week 6 / Week 7 (reveal)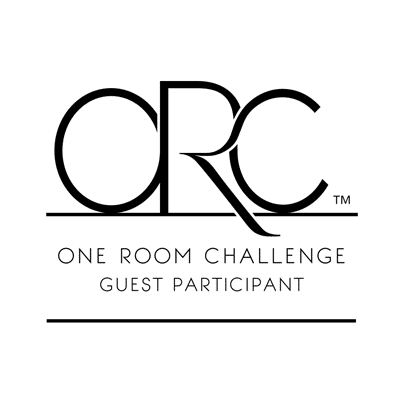 For starters, we are painting EVERYTHING white. The walls and the ceiling are both going to be white and fresh and clean. I'm using my favourite white from Para Paints: White Design.
If you want to read more about making a Whole Home Colour Palette, jump over here! Since I'm putting white on the walls, I'm going to try to incorporate some of these other colour palette colours (or colours in the same colour family) into the design in fabrics, decor, etc.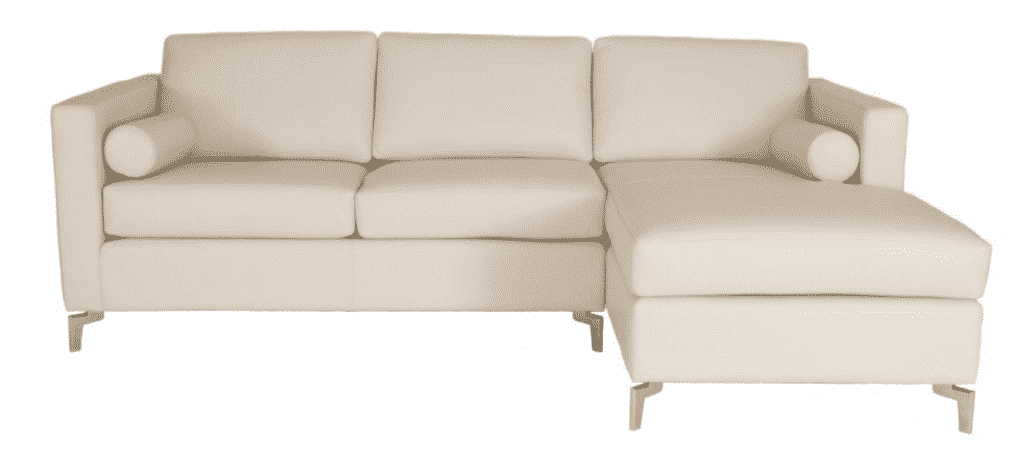 Next comes the couch! The couch is the focal point of the room, and in the new house there's only one living room, which means only one couch. It's where we will entertain, play games, and snuggle up for movie nights. Finding a couch in my small town of Northern Canada was not easy! But thanks to the lovely lady behind Chiks Design Group, I've finally found a beautiful couch! To add a bit of character to the room, the couch is being made in this beautiful blue fabric (below) as we speak! *Fingers crossed it arrives in time!*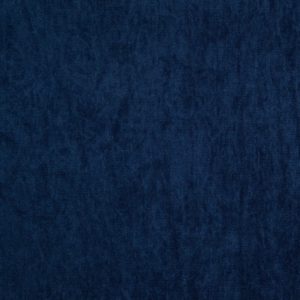 I'll tell you more about my couch dilemmas later and tell you how I ended up partnering with Chiks Design Group to find our custom piece!
Then there's the decor! I've partnered with Wayfair Canada to bring a few beautiful items into the space. It was so hard to choose because there are so many beautiful decor items! My instinct is to grab everything that I think is pretty, lol. But my husband made me choose what was practical – so here are a few items I chose that I didn't have yet for our living room space: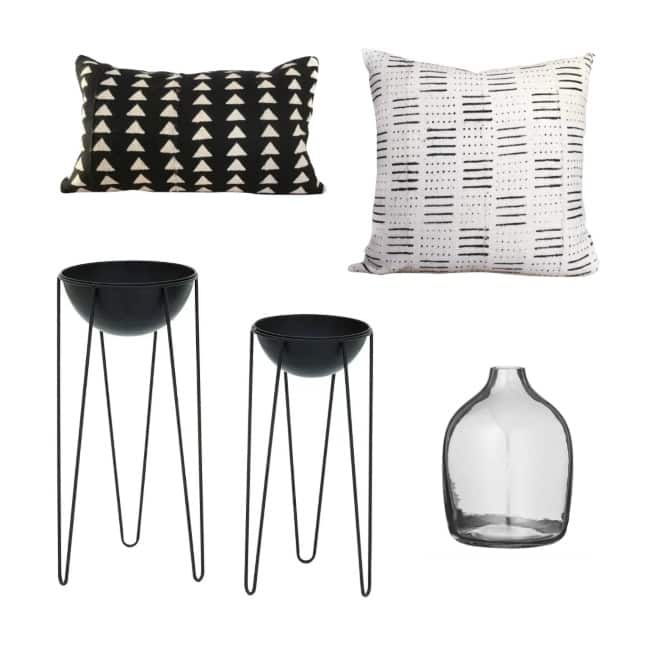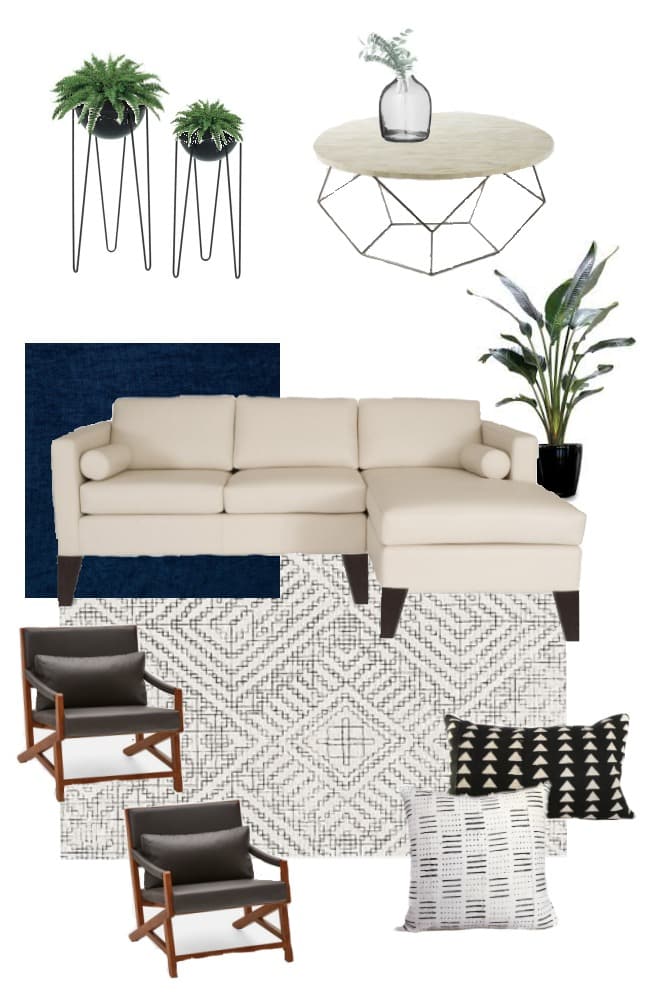 My current living room furniture is going bye-bye! There really is nothing that I want to keep, except our coffee table, but even that guy will go to another room because he's too big for this space. Consequently I'm buying a few more pieces, like accent chairs, a coffee table, and a rug. I'll see what I can do with the rest of my budget!
Since I'm an obsessive list-maker, here's how I'm doing on my living room to-do list:
Figure out a colour scheme for the room
Paint walls
Paint Ceiling
Buy a couch
Buy new accent furniture
DIY some throw pillows
Build side tables
Build fireplace frame
Tile fireplace
Build bench beside fireplace
DIY some artwork
Wire and install new sconces
Replace all switches and outlets
Pick out new decor pieces