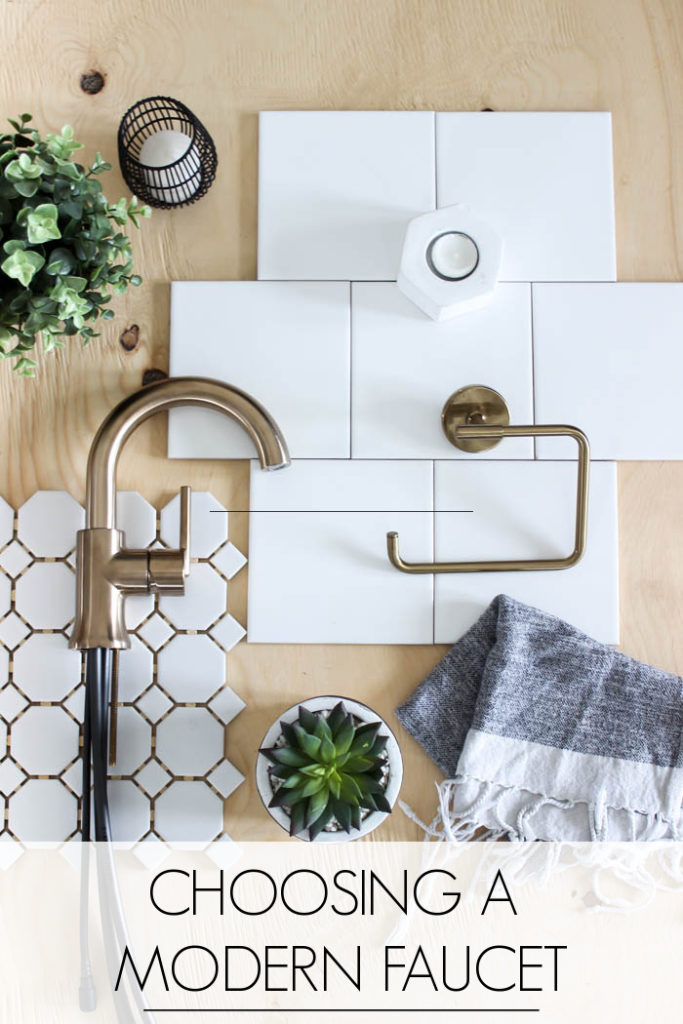 Welcome to week 2 of the 6 week One Room Challenge,! If you checked in last week, then you'll know that we are renovating our main bathroom this time around! This week we're showing off some of our demolition and telling you why we are going to the effort of moving a wall… only 7 inches, lol. Since all of our beautiful faucets and fillers are here, I wanted to share some of the things we considered when choosing our modern faucet too!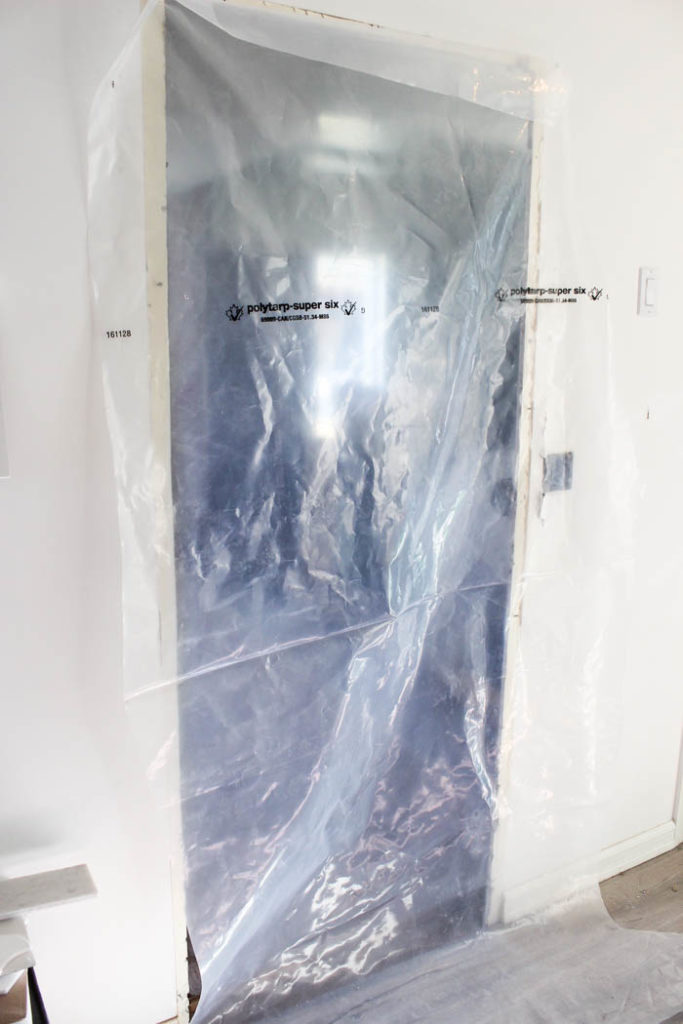 *This post was sponsored by Delta Faucet Canada. As always, opinions are 100% my own. For more information, please see my disclosure page.*
The first step of every renovation is demo. We finished all of the demolition for this space in just two days. We put up a barrier to 1) Keep kids out of the bathroom renovation space, and 2) to keep the reno dust in. *spoiler alert… neither one is working out too well… lol*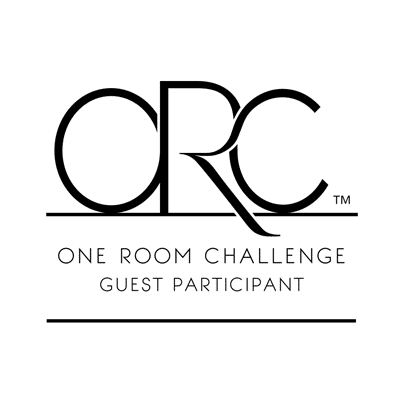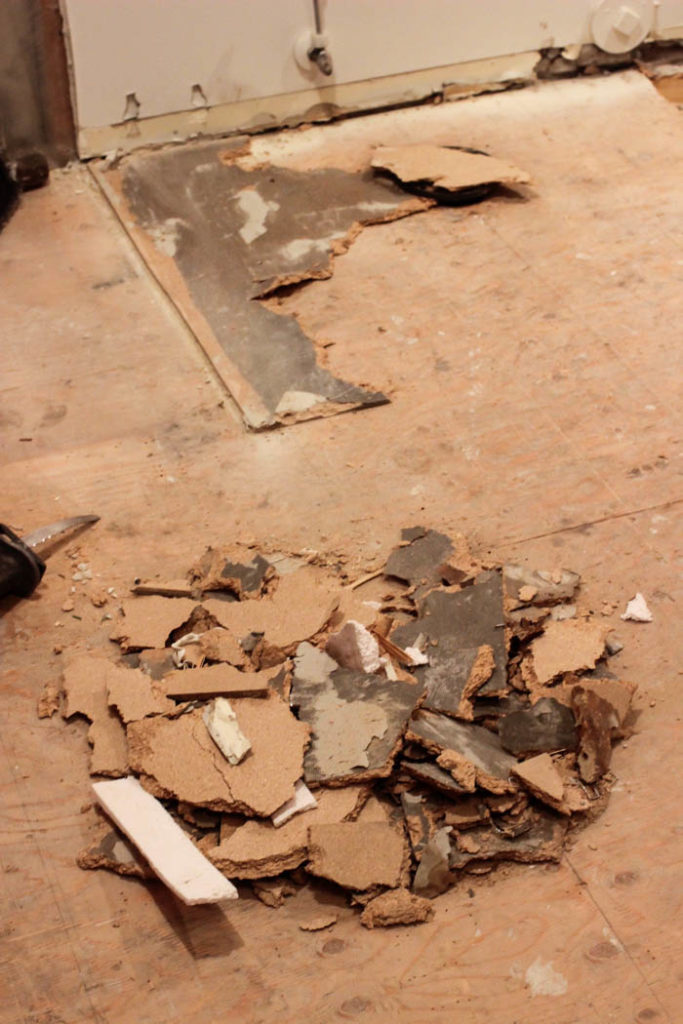 The strange thing about our home is that we don't have a basement. It was built entirely on a concrete slab. So when we decided to rearrange some of the plumbing, we knew we would have to chip concrete to get to it. And that's not the only decision we made with big consequences!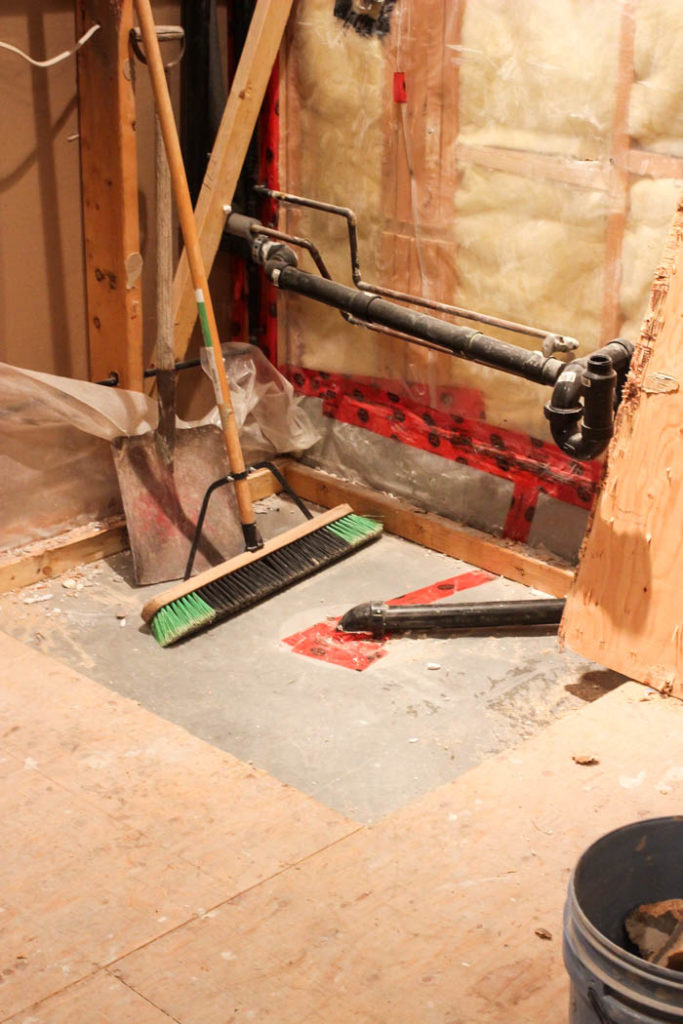 The other thing we've decided to do, is move our bathroom wall over a total of 7 inches, lol. Yes, only 7 inches. Take down the old wall, make new subfloor, frame a new wall and finish it off… sounds like a lot of work for only a couple of inches! Buuuut in moving the wall that little bit, we get a TON more function out of the space!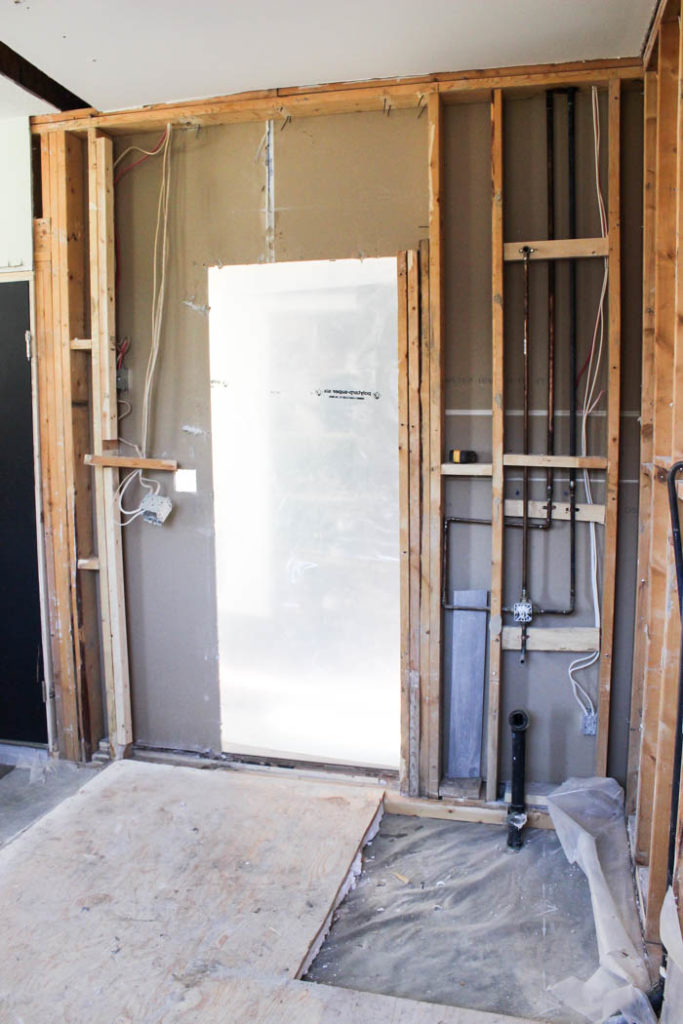 That little bit of movement gives up the 30″ of passageway that we need between fixtures. It also allows us to add in some narrow cabinetry, finally giving us all of the storage that we need! (sidenote: when we moved here, we moved into a bigger home that had waaaaay less storage than our old home!)
So we've ripped the wall down, and already started rebuilding, but I'll save those concrete chipping photos for next week.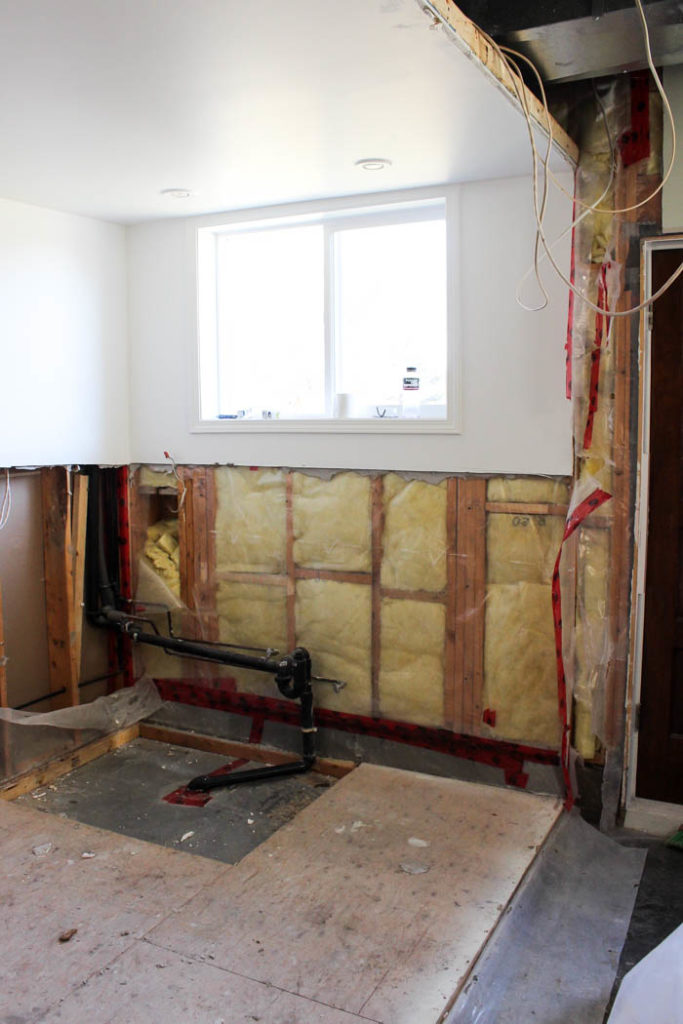 The other thing I wanted to do is show off all of our gorgeous faucets and fillers!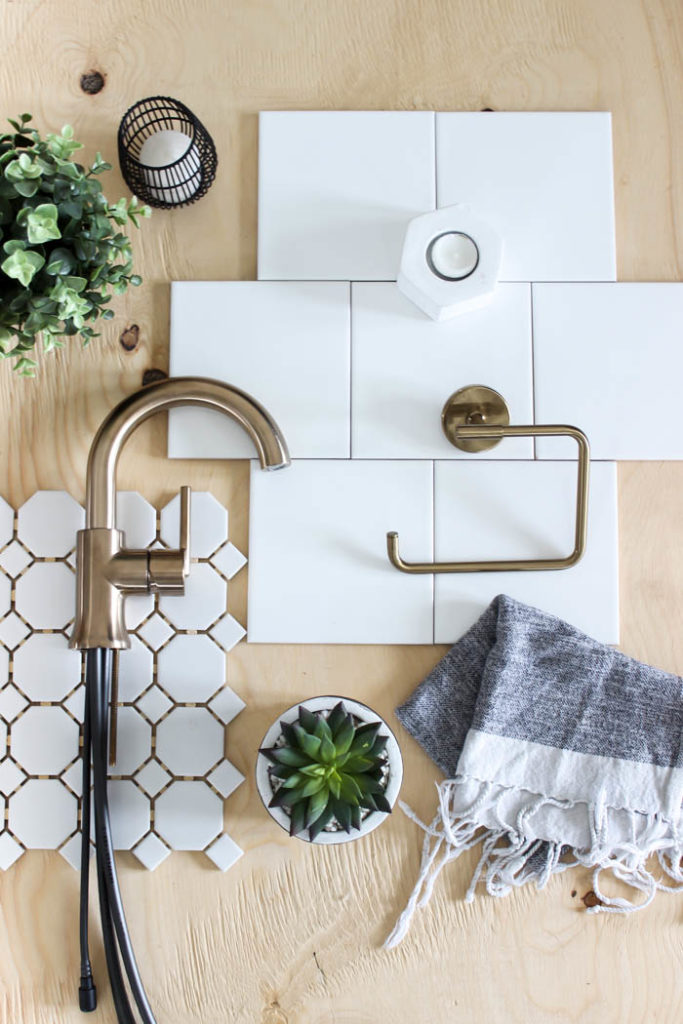 faucet // towel ring
When we were choosing faucets, we wanted them to stay in line with the style of our home, which we usually describe as modern. But what is a modern faucet?? Here's how we defined it
1. Colour – We wanted to have bathroom accessories in either the matte black or champagne bronze finish, because it typically looks a little more chic these days. More so than a chrome or antiqued bronze for example. We used the matte black faucet in our kitchen and previous bathroom and LOVED it both times. This time we opted for the champagne bronze finish because it's GORGEOUS and something different for us!
2. Shape – Shape really defines what looks modern or contemporary and for us, that usually means straight lines. We didn't want multiple arches or twists in the lines, and we didn't want the metal to shift in size (e.g. get wider at the top, etc.). The Trinsic collection that we landed on is perfect!
3. Simplicity – This may be a little bit more minimalist than modern, but they both blend together if you ask me! We wanted to avoid too many handles, arches, and pieces. We went for a "less is more" feeling, and the single handle, high arc on this faucet is exactly what we were looking for!
4. Technology – Even though we didn't go for something automated or touch less this time (because.. well… budgets), any added technology ups the modern factor! We have previously used the TouchH2O technology from Delta Faucet in our Kitchen and Bathrooms and loved it every time!
tub filler // shower trim
As always, my obsessive list-making skills come out! Here's our modern bathroom to-do list:
Demo the space
Choose fixtures and faucets
Move plumbing
Move electrical
Re-frame new wall
Decide on finishes for vanity and storage wardrobes
Install curb-less drain
Install heated flooring
Tile floor
Tile walls
Buy rug
Buy accessories
Install fixtures and faucets
Build shelving
Build plant stand
WISH US LUCK!
Find more great One Room Challenge design plans on the One Room Challenge site!