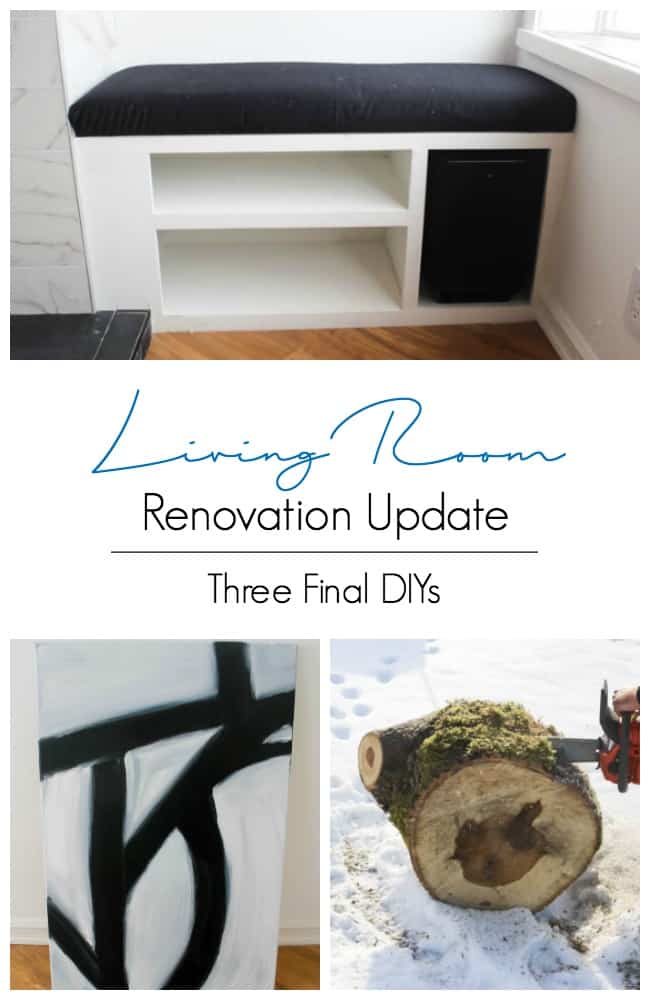 We are officially entering our last week of the One Room Challenge. If you just stopping in the One Room Challenge is a (usually) six-week challenge hosting by Calling It Home to completely renovate a space in our homes. This year the challenge was extended by one week, and judging by all of the DIY projects we just finished, we needed that extra week!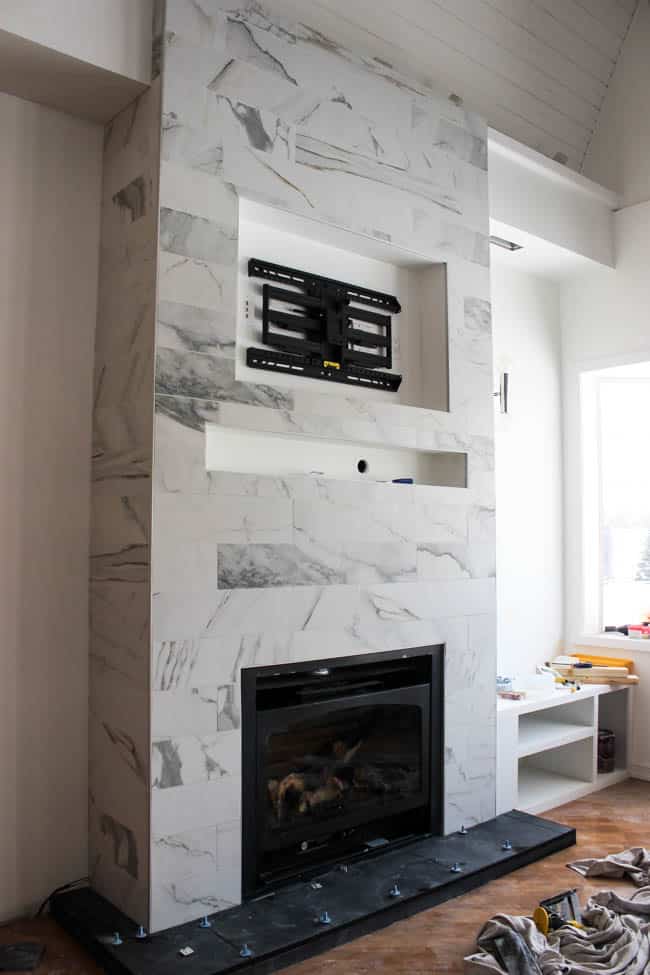 If you want to catch up and see our progress, follow the weeks below:
Week 1 / Week 2 / Week 3 / Week 4
Week 5 / Week 6 / Week 7 (reveal)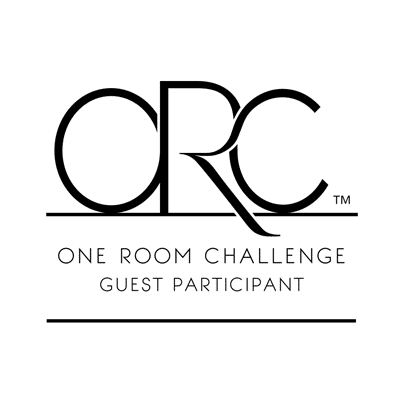 First things first… because I know you're all dying to see it! Our completed Fireplace! We finally finished grouting it with a beautiful white grout, and the tile is seamless! It's so beautiful.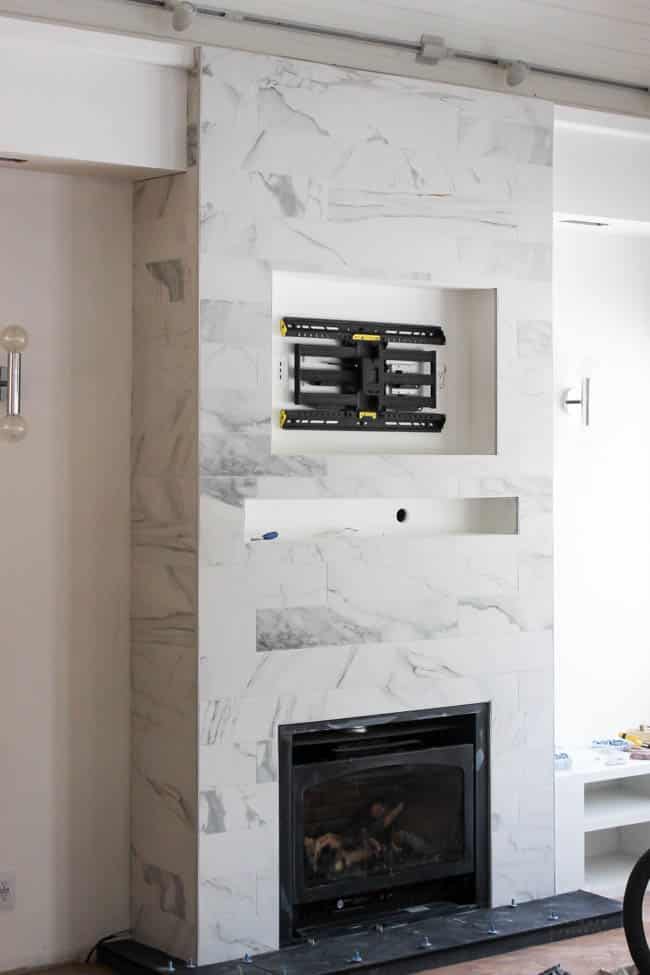 Here's a sneak peek at the fireplace with the TV and sound bar installed. Fits like a glove! Can't wait to reveal it all next week!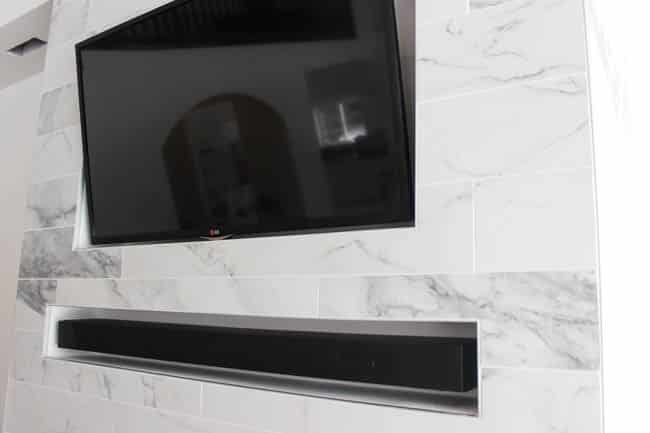 We're not 100% done yet though… the tile at the base of the fireplace needs to be grouted and sealed still, but we are SO close to being done!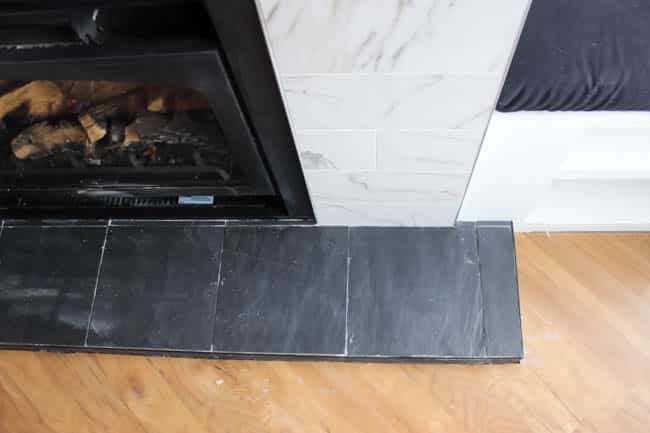 The extra week of reno time was actually a bit of a blessing over here. We had time to work on the last few DIYs from our to-do list. Starting with a side table!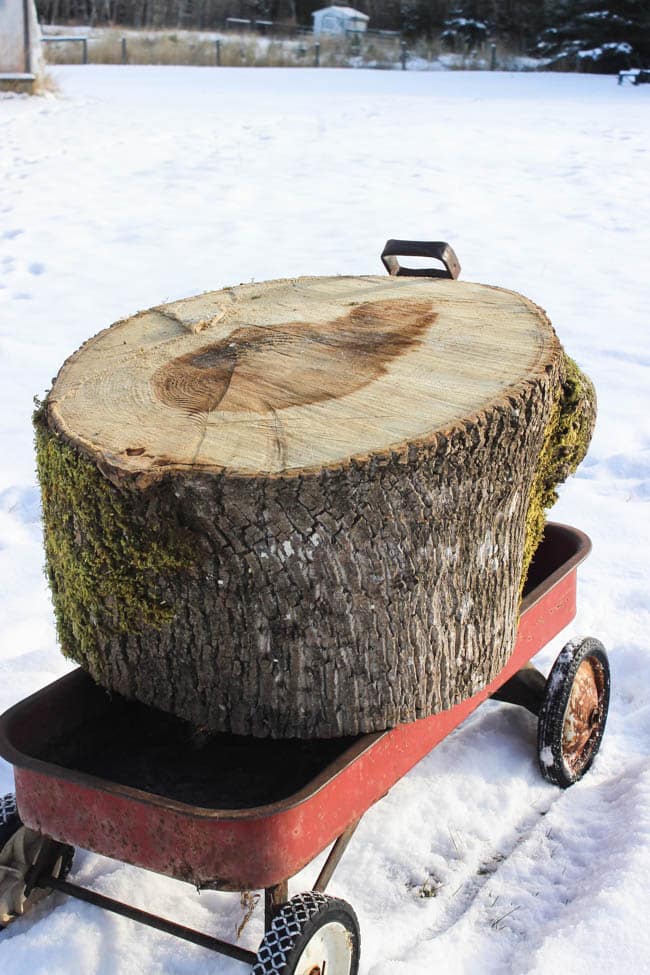 What do you think of our giant rustic stump? We picked up this beauty on a trip with with brother and sister-in-law this past summer. A small spot on the side of the road with a giant "FREE WOOD" sign, lol. It was a super heavy, so we had to make it worth while!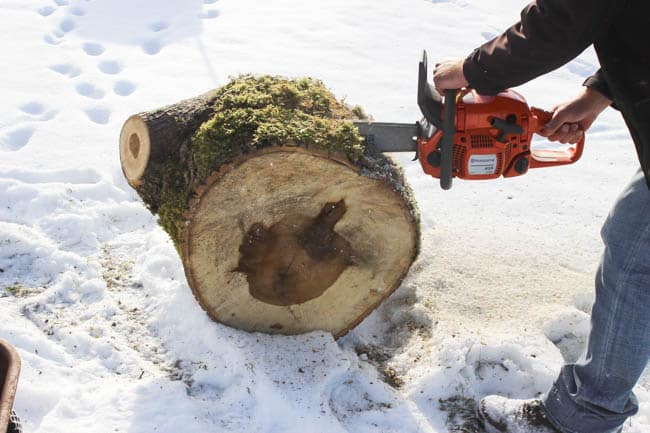 Luckily, my handsome husband has his chain saw licence :) He got to work cutting a couple of slabs out of this beauty. It's not quite done yet, but I should have a finished product to show off in the room reveal next week!
Then I got to work making some simple DIY artwork. I will preface this by saying that I am not an artist. But I really like experimenting and this time I tried my hand at a creative abstract piece. I'm hoping this guy will look alright when he's up on the wall!
And finally, we build ourselves a DIY bench seat! It was actually really easy to do. I'm thinking that when I do post this project, I may title it, "How to Make a DIY Bench in Less Than 30 Minutes While Two Toddlers Crawl All Over You". It was a bit of a challenge taking photos too, but it was still easy!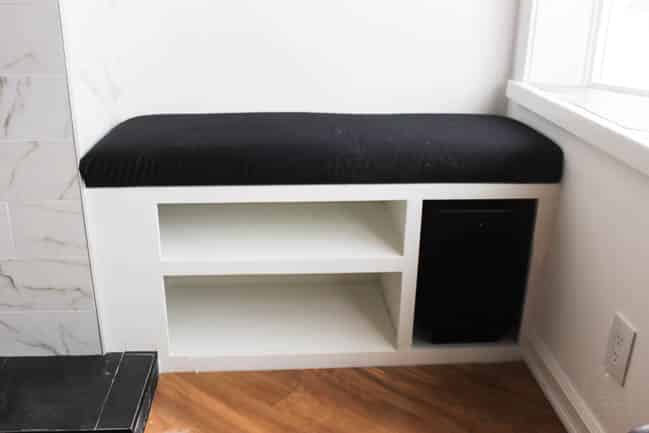 Since I'm an obsessive list-maker, here's how I'm doing on my one room challenge to-do list:
Figure out a colour scheme for the room
Paint walls
Paint Ceiling
Buy a couch
Buy new accent furniture
Build side tables
Build fireplace frame
Tile fireplace
Build bench beside fireplace
Make a bench seat
DIY some artwork
Wire and install new sconces
Replace all switches and outlets
Pick out new decor pieces
It's done!! As soon as these last couple projects are complete, the living room is ready to be put together and staged! I couldn't be more excited to get everything in place and I can't believe we actually knocked off our to-do list!
Please share your thoughts! I'd love to hear what you think of our progress!