Have you heard the news? We bought a new home! And it's shaped like a barn, lol. This house has a lot of sentimental attachment for our whole family. If you want to read the whole story, you can find the history of the barn house here. Long story short, my husband's parents built this massively impressive house, and now we are keeping it in the family. Even though I'm more than impressed with their handiwork, it's not quite our style, which leads us to this post. We are participating in the One Room Challenge once again and embarking on our first renovation in the barn house!
This will be my fifth time participating in the One Room Challenge (can that be true?!). It's a challenge that has us completely redesigning a space in our homes in just six weeks, which, if you're wondering, is not very long!
Here are a few of the spaces I've completed in the past: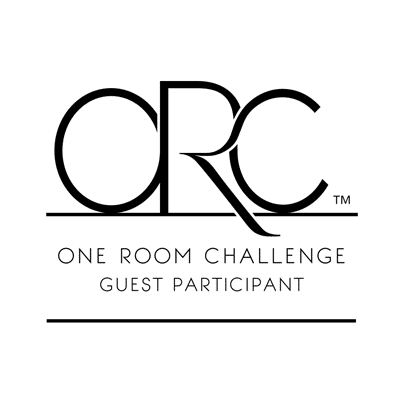 So you're probably wondering what we decided to tackle first…..
***drumrolllllllll***
The living room!!
It just makes sense that this would be the first room we tackle because it's the room where we will gather and spend most of our time.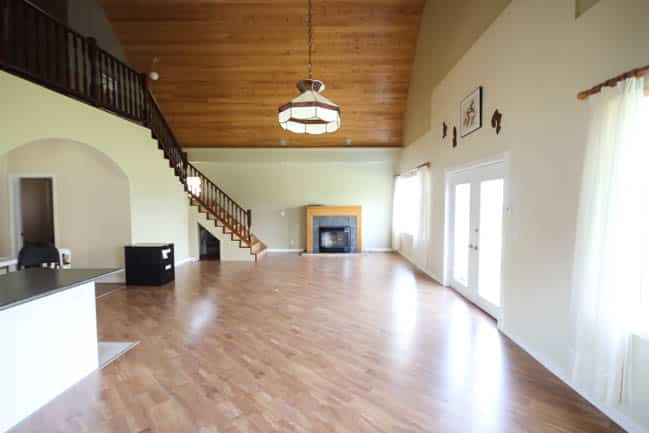 The living room is one half of a HUGE open space in the back of the home. It boosts high vaulted ceilings and a lot of natural light. The other half of this space will be the dining area.
There is SO much potential here. Eventually we would like to get new double doors because the current doors are a bit difficult to close, but that won't be on our renovation list for this six week challenge.
The room also has these beautiful bay windows, which were previously used as display shelves. They are too high to sit in right now, but I'd love to make them into bench seats by lowering them a bit, but again, that project will have to wait!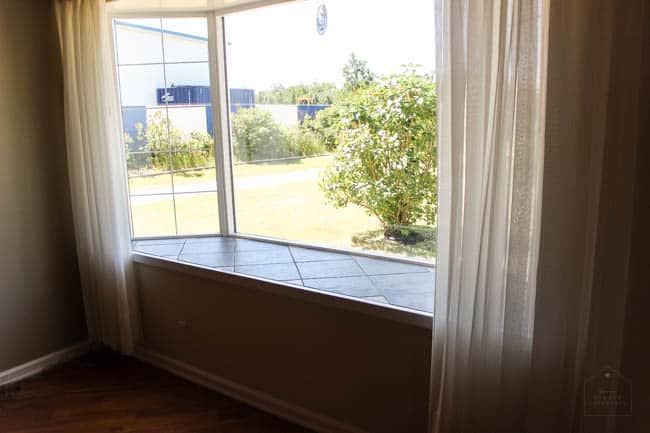 So what are we actually tackling? The biggest job is going to be the fireplace. We are building it up to the ceiling, adding custom spaces for our TV and sound bar, and tiling the whole thing!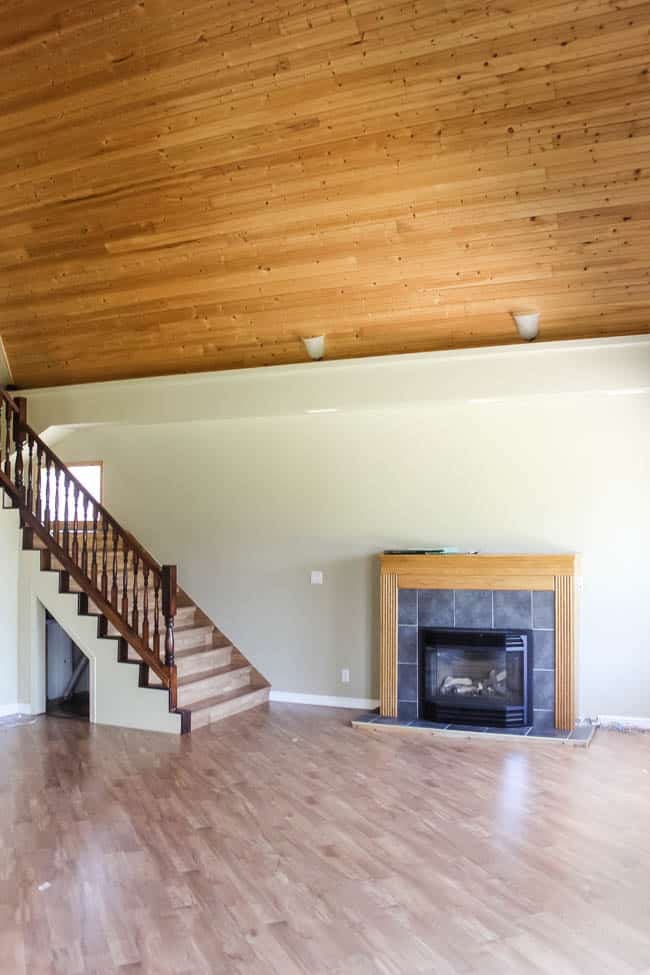 Then there is this little hidden space at the side of the stairs, which is a bit separated from the living room. Eventually I want to build a desk, and maybe a homework station there, but for now it will just get a nice chair or bench and some art work :) Any ideas what I should do with that space in the meantime?!?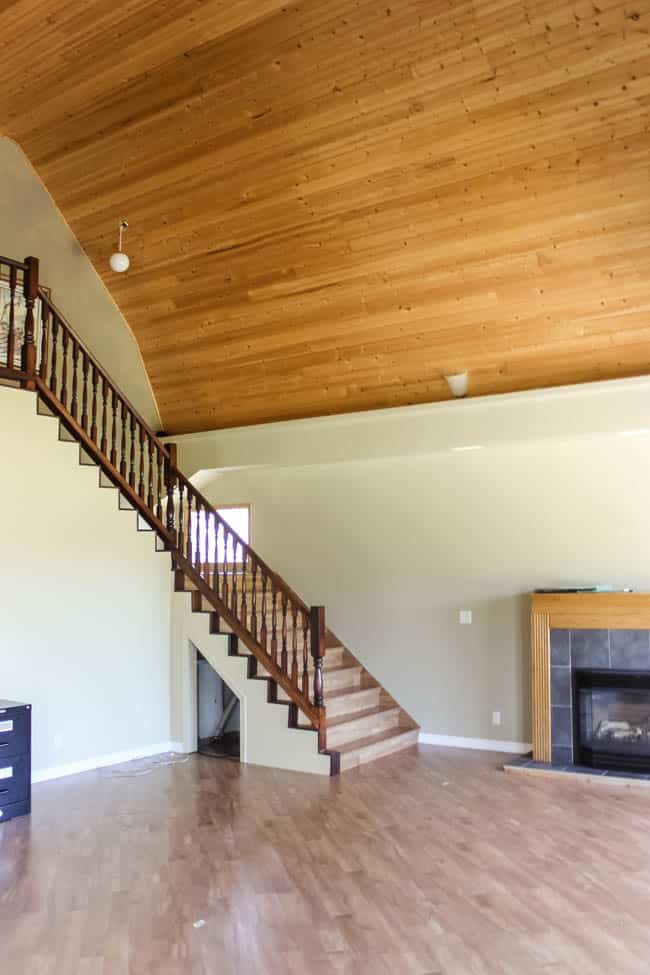 And the little doorway? It was used for storage, but it's going to become something AMAZING when we tackle the playroom next year. Just ignore it for now ;)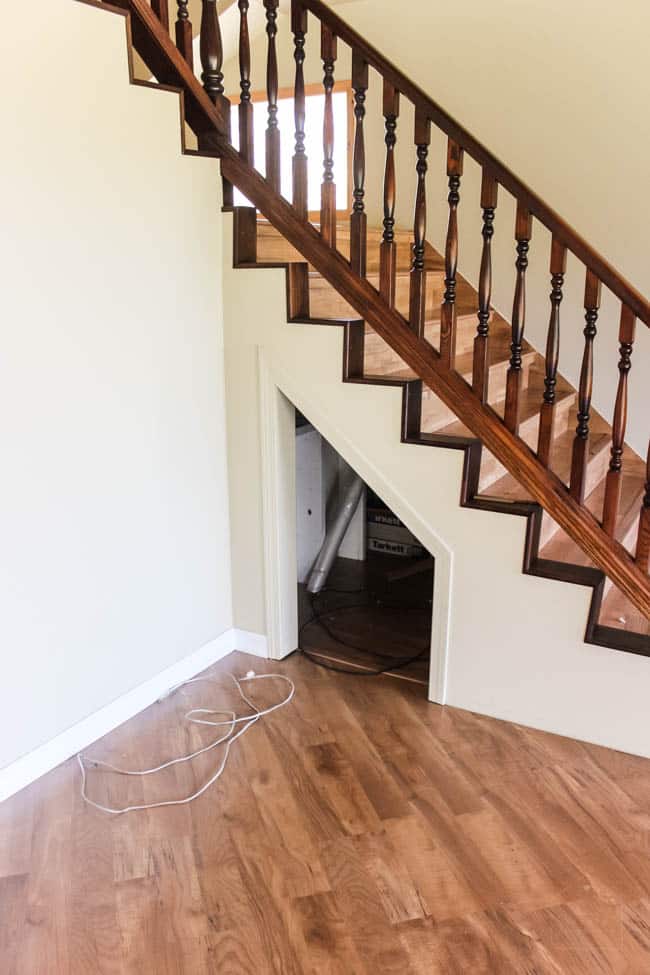 One half of this huge open space will be done in 6 weeks! Hopefully the other half will have a few pieces of furniture so that it doesn't look too bare!
Since we all know I'm an obsessive list-maker, here's my barn house living room to-do list:
Figure out a colour scheme for the room
Paint walls
Paint Ceiling
Buy a couch
Buy new accent furniture
DIY some throw pillows
Build side tables
Build fireplace frame
Tile fireplace
Build bench beside fireplace
DIY some artwork
Wire and install new sconces
Replace all switches and outlets
Pick out new decor pieces
Totally do-able, right?! This is my fifth time around and every single time I'm not sure if we are actually going to finish! Fingers crossed that this to-do list isn't too daunting in the middle of moving houses!
Wish us luck!
If you want to catch up and see our progress, follow the weeks below:
Week 1 / Week 2 / Week 3 / Week 4
Week 5 / Week 6 / Week 7 (reveal)