Give your kitchen an upgrade with a hidden water cooler! Hide your water dispenser in the cabinet for good with this simple tutorial!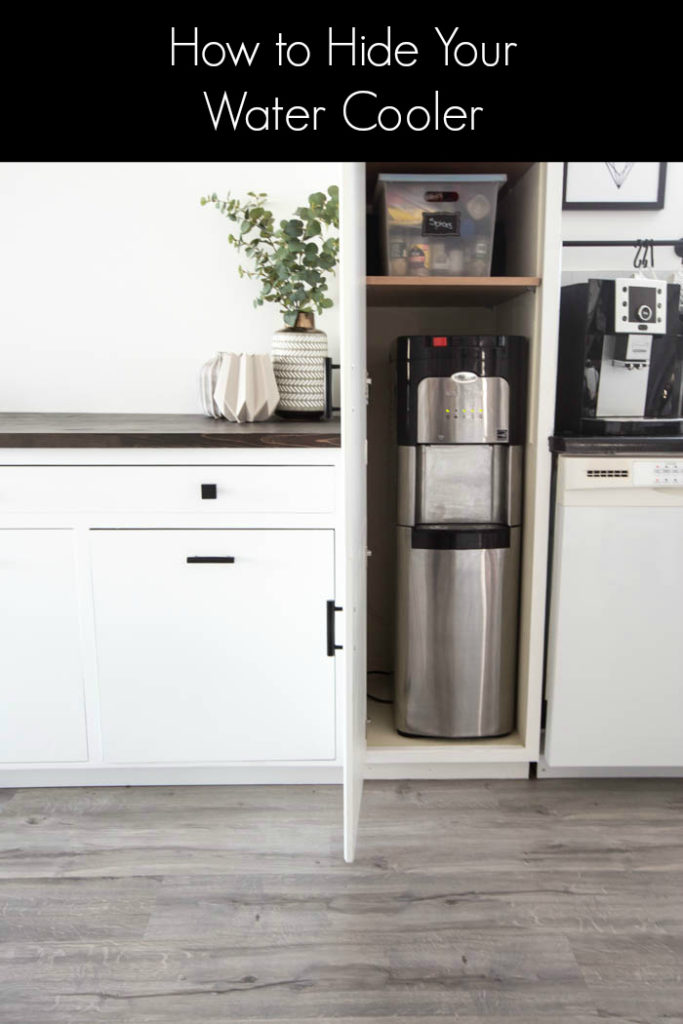 Here's my rule of thumb: if I don't want to post it on Instagram, it needs to change. Do you have rules that you set for your home? This is one of mine. I take a lot of photos of my home. It's my job and I love it! But there is always a little bit of "prep" that goes into photos, and usually, that prep, is me moving things out of the way so it doesn't ruin my photo, lol. My kitchen, for example, had a couple of eyesores in the form of open trash cans, recycling build-up, and water coolers, that I would constantly move out of the way before I took a photo of the kitchen. If I move it, it means I don't like it, and it has to change. Our now hidden water cooler is no longer a problem though!
*This post was sponsored by the Home Depot. As always, opinions are 100% my own. For more information, please see my disclosure page.*
If I didn't want our water cooler in my photos, I knew I had to do something about it. We live on an acreage and our water doesn't taste the best. It's safe, but it doesn't taste great, so a water dispenser is our best option right now. And although it's normal to have a water cooler in our homes, what beautiful modern home do you ever walk into that has a water cooler? None of them. Which means I needed to find an affordable alternative.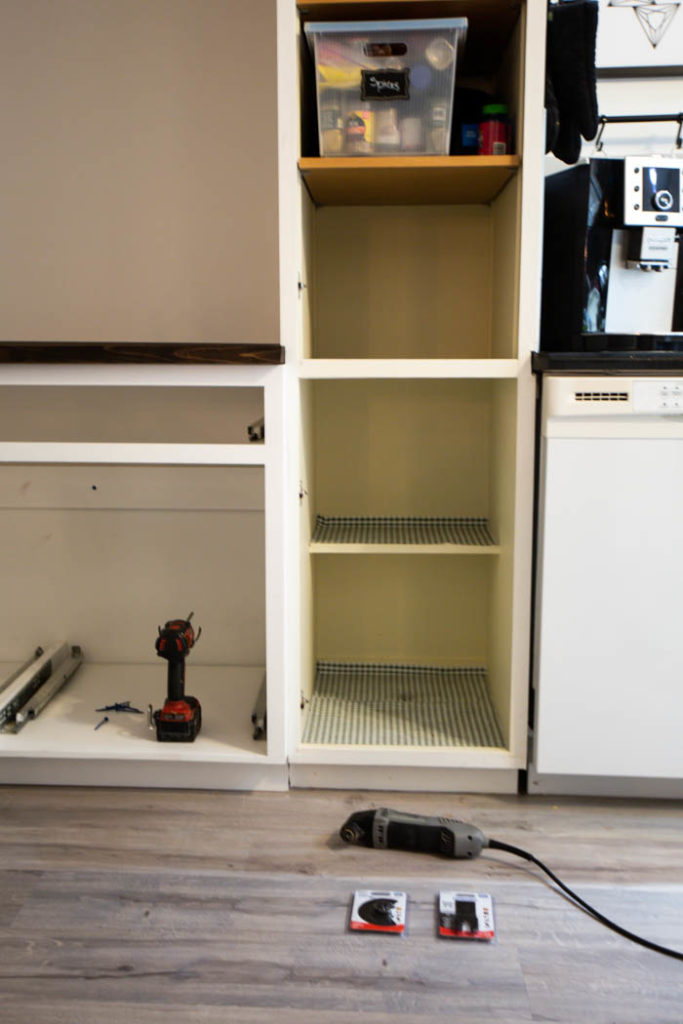 Luckily for us, we had a large cabinet that was the perfect size. We just had to remove some glued and nailed in shelves, and add some electrical!
How to Hide You Water Cooler
1. Check the size of your cabinet to make sure the water cooler will fit.
2. Check to see if you have access to electrical (e.g. an outlet beside the cabinet, or power to a garburator, etc. behind the cupboards)
3. Clear out cabinet. We also removed door just to allow for easier access.
4. We had to cut out two shelves to allow the cooler to fit, we removed the shelves using a Dremel with a flush cut blades. These blades allow you to easily cut vertically against a straight edge with minimal damage to the cabinet sides.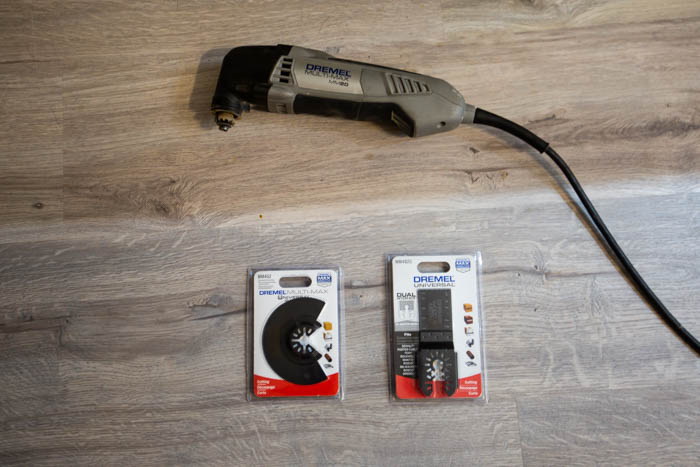 5. Putty any marks/nicks, prime and then paint the cabinet as required. We were able to get away with just a sample size of Behr paint to touch up the outside trim and a quart of Behr paint for the inside of the cabinet.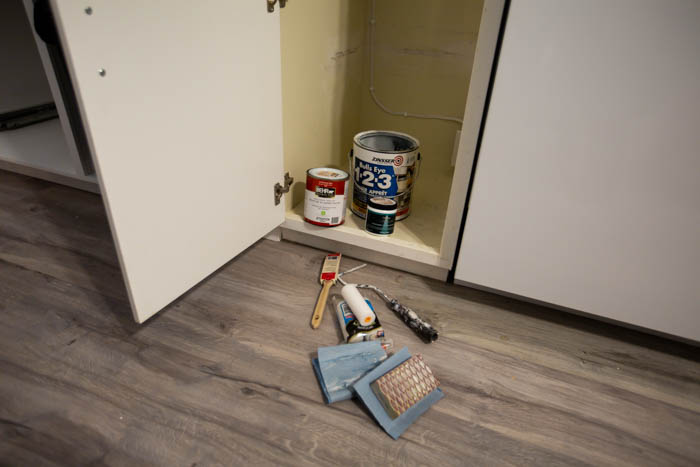 6. Address electrical as required. Our water cooler requires a plug to keep the water cool (and because it has a pump with a low bottle holder). We were able to take power from a plug behind the counter and bring the power inside the cabinet that the cooler was going into. Hire an electrician for this if you are not comfortable with electrical work.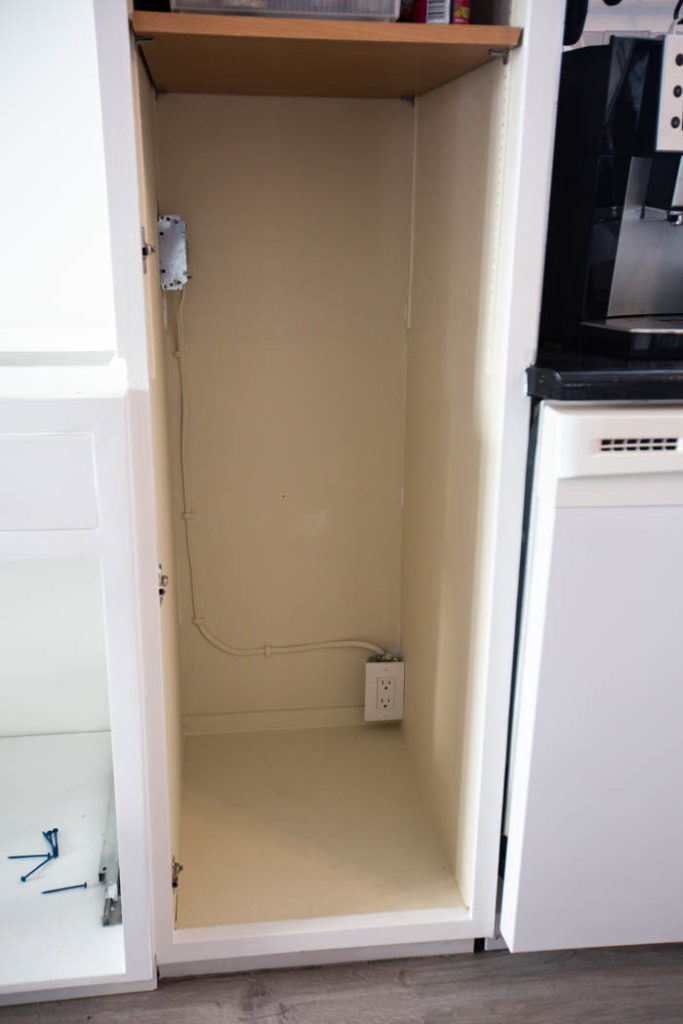 If you comfortable doing electrical work, here are some of the products we used: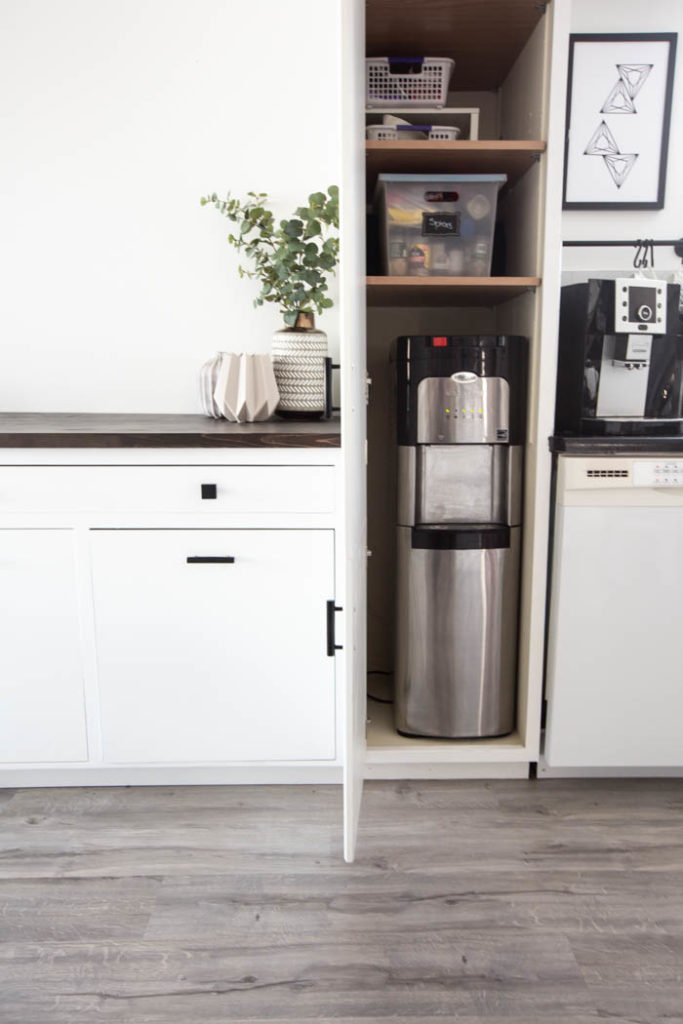 I love it soooo much! Our water has never tasted better, lol. Honestly, it's so nice to have it hidden away. Now all I have to do is pretty up that spice storage above the cooler so that the guests that use the water cooler don't have to see how messy to upper shelves are, lol.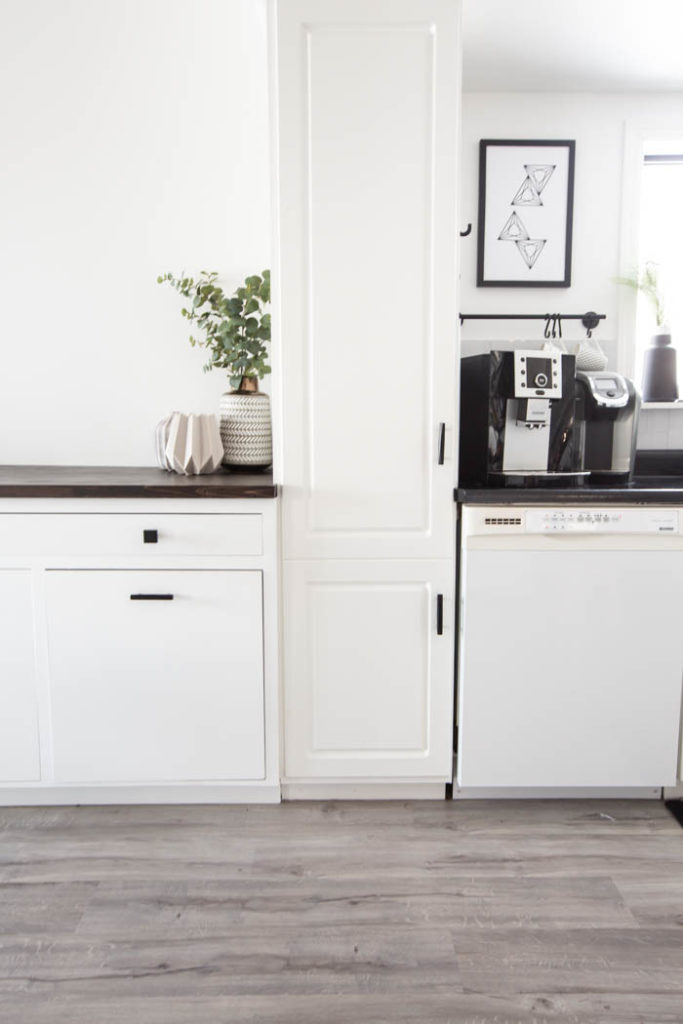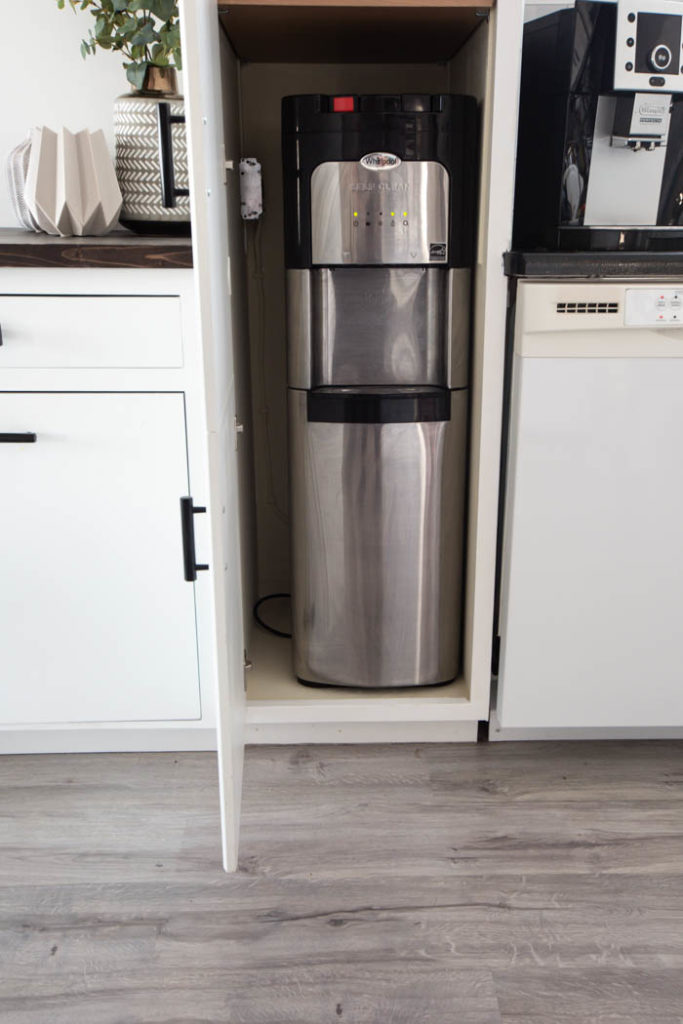 What do you think?? Are you itching to hide your water cooler now?
If you want to see how we hide out trash can and recycling bin, check out our cabinet with hidden storage!
This kitchen used to be very outdated! Check out how we updated our entire kitchen in ONE WEEKEND!