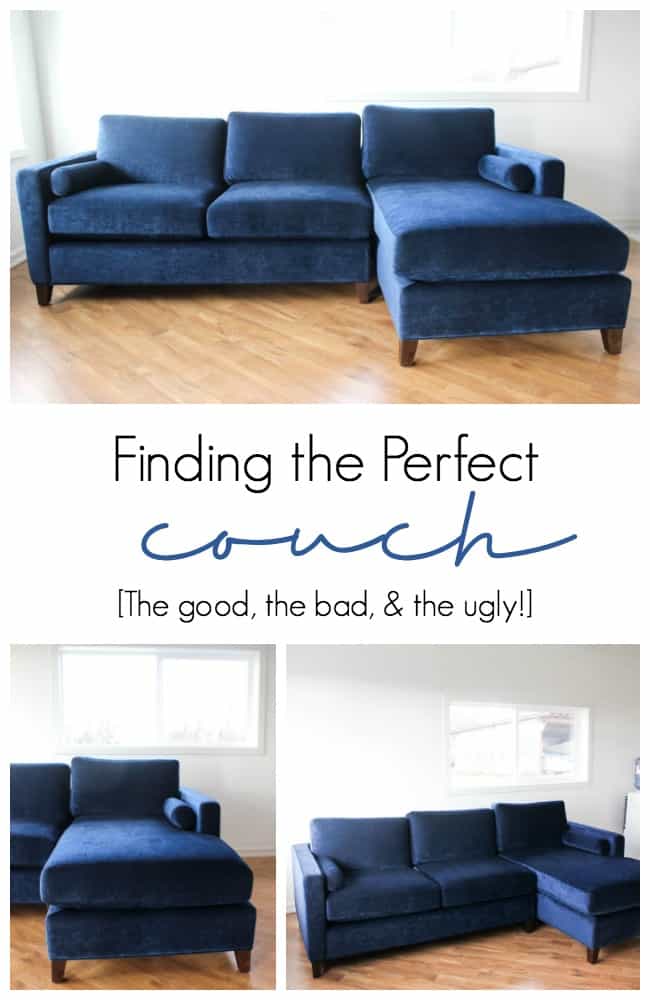 *This post was sponsored by Chiks Design Group. For more information please see my disclosure page.*
If you want to catch up and see our progress, follow the weeks below:
Week 1 / Week 2 / Week 3 / Week 4
Week 5 / Week 6 / Week 7 (reveal)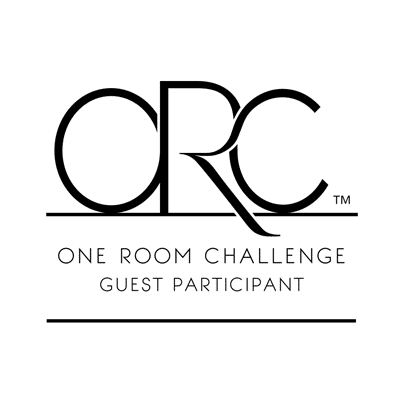 The most exciting part of our living room renovation happened this week: my new couch arrived! If you're new, we recently started a six-week challenge called the One Room Challenge, hosted by Linda at Calling It Home. In this challenge we take six weeks to redesign or renovate an entire room in our home. Our six weeks is almost half-way done, and we still have a lot of work to do, but I don't care right now, because I have a gorgeous couch! lol. Let me tell you my long, sad story about finding the perfect couch.
If you've ever viewed any of my home tours (from our previous home), then you already know that I try not to share many pictures of my couch (and matching chair). I strategically take photos like the one above. I'm not proud of it. But this is what our current couch looks like…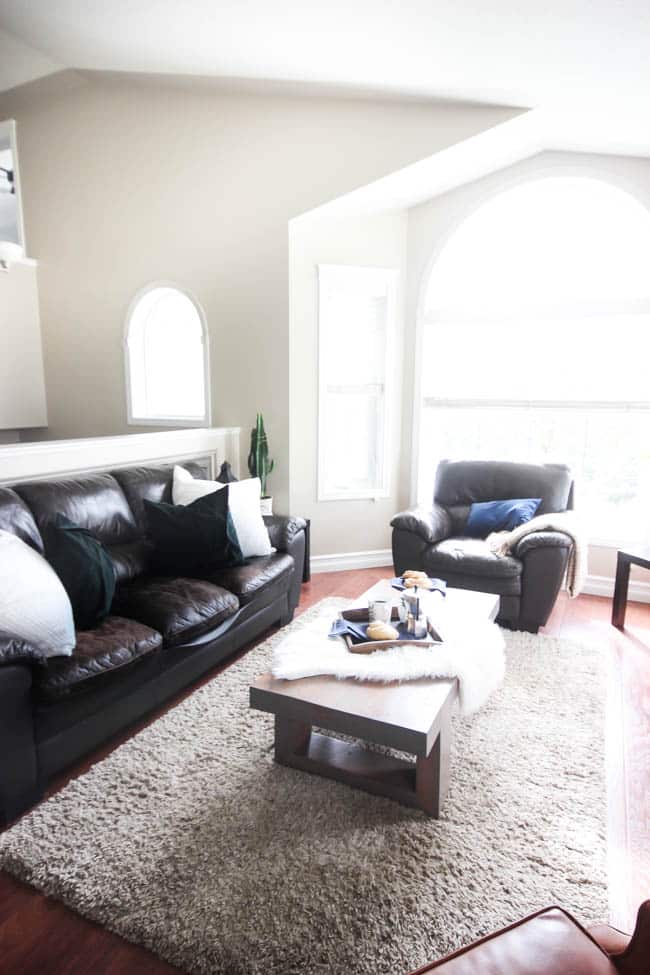 It looks worse than the pictures (where I tried to cover have the couch in pillows, lol). It's ripped up from allowing the dogs on the couch (my bad!), it's sagging in the middle. It's not comfy. and it's not nice to take photos of. When my husband and I decided to move to Green Acres (our new barn home), the first thing I said was, "I'm getting a new couch then!" But getting a couch was waaaay harder than I thought it would be!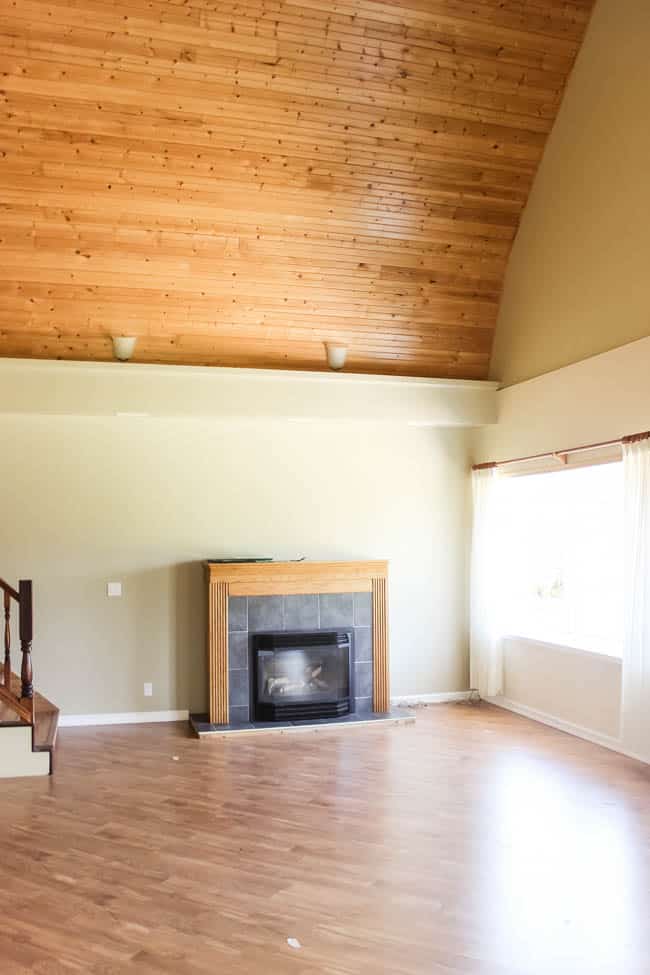 In getting a couch to fill this space, there were a couple things that I wanted. 1) I wanted a blue couch – especially after seeing one in this home! 2) I wanted a Canadian made sofa if possible, and 3) I needed it to be comfortable. This couch was going to be the main sitting area of this home. This is where all of the visiting, movie watching, and snuggling will take place. It needs to be comfy!
Since I live up in Northern Alberta Canada (Grande Prairie to be exact), there are not a ton of furniture options. There are a few stores that we went into and sat on couches, but nothing that really struck me as having the right modern look to it.
Then there was a family trip to Ontario, Canada. Even though I was there to visit, I spent a few days hunting down well-known stores and sitting on couches. I was too afraid of ordering a couch online without knowing for sure it would be comfortable. I found a few great options (from the Bay, some I could order on Wayfair, and Structube) and was SUPER excited.
Only to get home and find out that no one ships to Grande Prairie :( Why do I live so far north?! So of course I took to Instagram complaining, lol. And the owner of Chiks Design Group came to my rescue!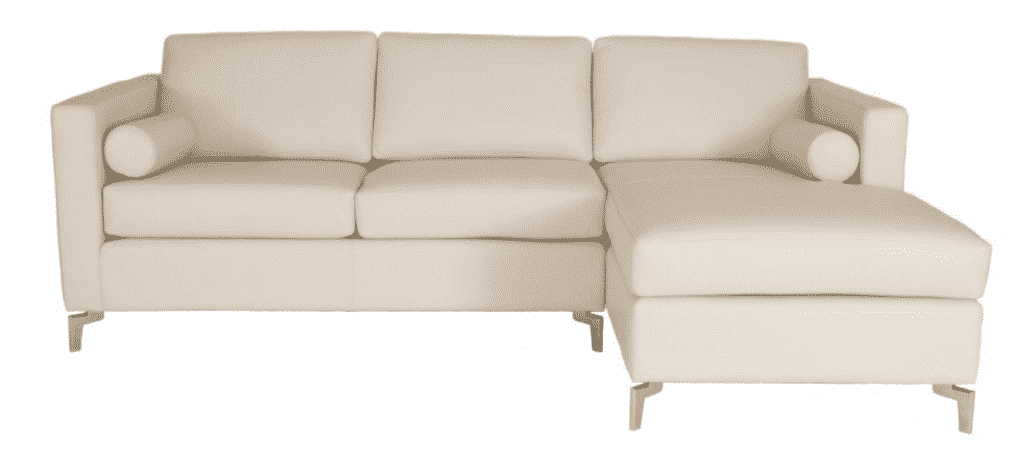 She told me that she was an interior designer in town that could get couches shipped to Grande Prairie, and I could've cried I was so happy. I have to admit that I've never actually worked with an Interior Designer before. I always think to myself, "why would I hire someone for this?". I'm a blogger. I've made some nice rooms. I can source my own stuff. But I couldn't. Not this time. Sometimes you need to know when to admit defeat, lol.
And I was SO happy I did. The owner behind Chiks Design Group was so amazing to deal with. She knew my vision immediately, sent me examples, showed me fabric swatches and different examples for wooden legs, and helped me work within my budget. She was basically my fairy godmother.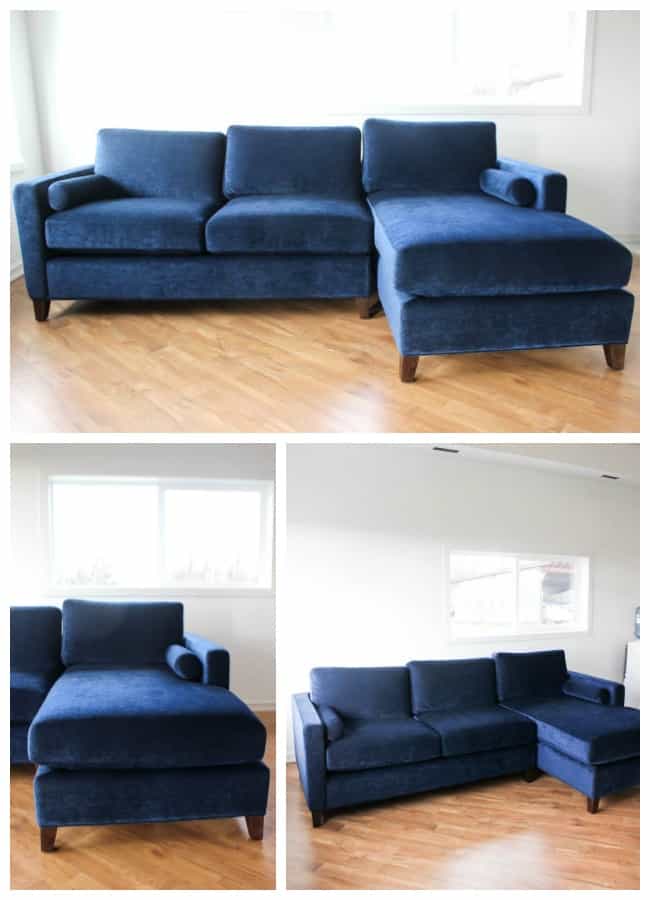 She helped me find this gorgeous, Canadian made, extremely comfortable, sofa from Marcantonio Designs. This couch is going to make my new living room more gorgeous than I imagined!
So did we get anything else done this week??
We got the cement board up on the fireplace, and we got the bench for beside the fireplace built, including the clever groove through the back for the cords from the electronics.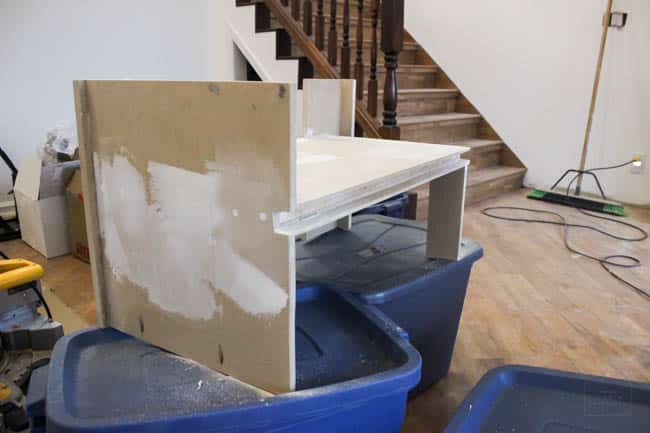 We needed this bench to house our electronics so that we could sort of hide them, but still have a functional TV with a great sound system :)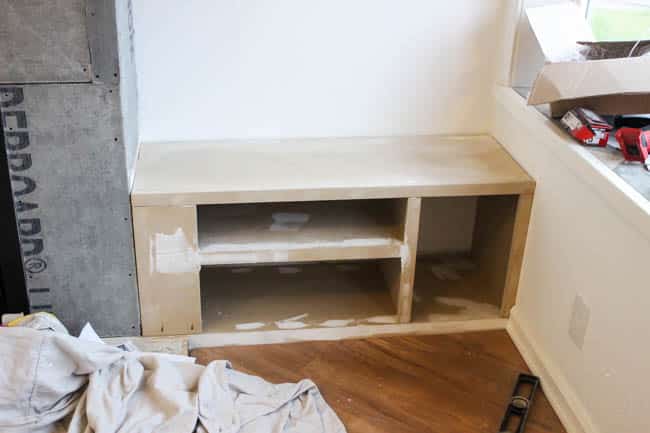 And a few of my shopping goods arrived! Including these gorgeous pillows, and the gorgeous glass vase from Wayfair Canada.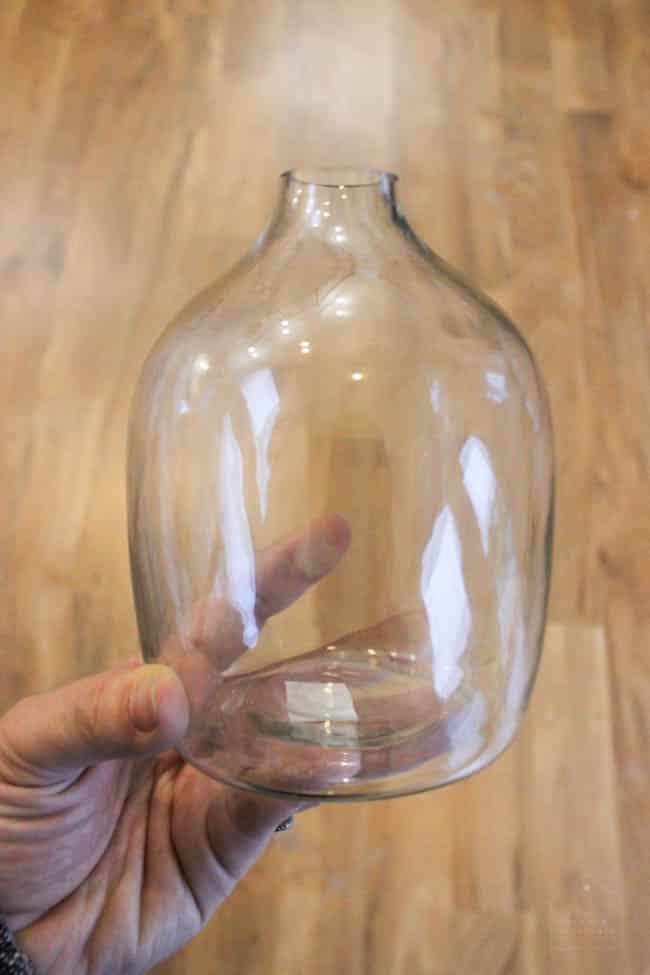 So even though I didn't really check off anything from my to-do list, it still felt like a great week!
Since I'm an obsessive list-maker, here's how I'm doing on my living room to-do list:
Figure out a colour scheme for the room
Paint walls
Paint Ceiling
Buy a couch
Buy new accent furniture
DIY some throw pillows
Build side tables
Build fireplace frame
Tile fireplace
Build bench beside fireplace
Make a bench seat
DIY some artwork
Wire and install new sconces
Replace all switches and outlets
Pick out new decor pieces
Please share your thoughts! I'd love to hear what you think of our progress!