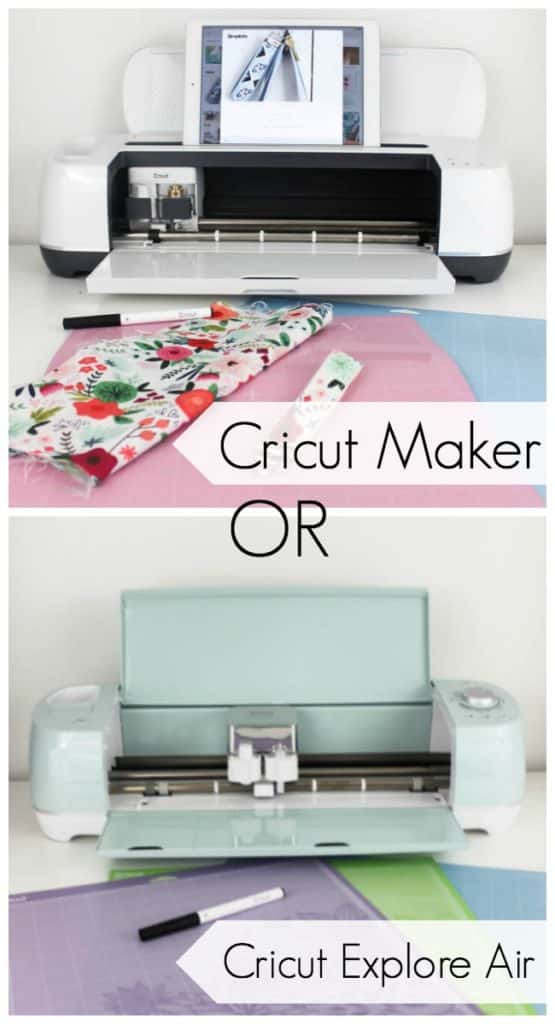 If you've been around Love Create Celebrate for a while, then you already know that the Cricut line of cutting machines are one of my all-time favourite craft and DIY tools. I honestly use this machine several times a month, and tons in my personal life that you don't even see on the blog!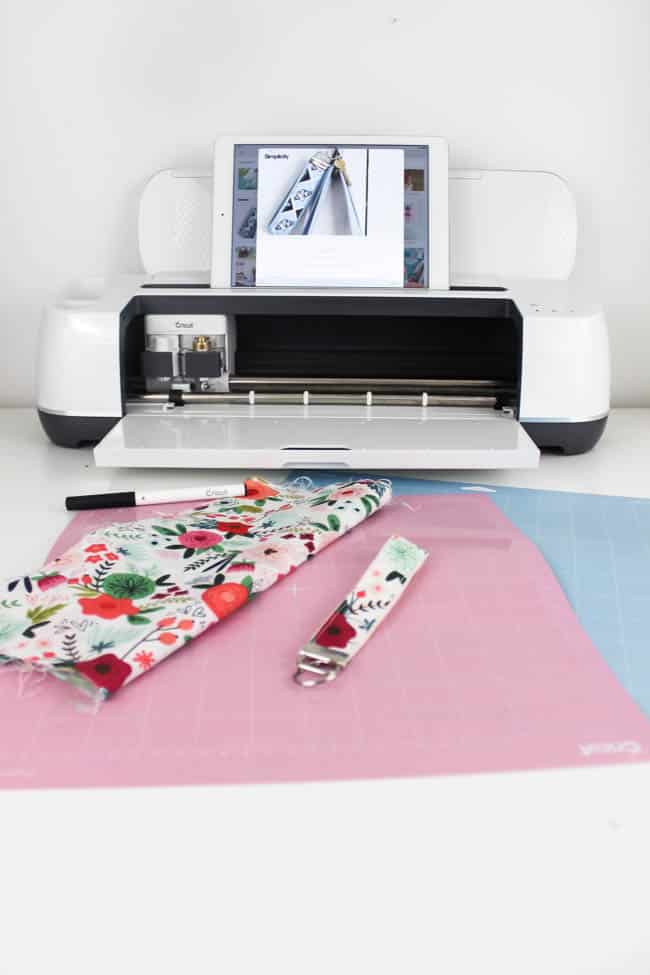 *This post contains affiliate links. When you buy a product through one of my links, I get a commission at no cost to you! Thanks for supporting my blog so I can continue to bring you posts like these. For more, see disclosure page.*
A couple of months ago, Cricut released it's newest machine: the Cricut Maker!
I LOVED all of the new features, and shared the highlights in my Introduction to the Cricut Maker.
Today I wanted to answer a different question: If I have another Cricut Machine already, do I need a Cricut Maker?
I've summarized most of the differences in this chart.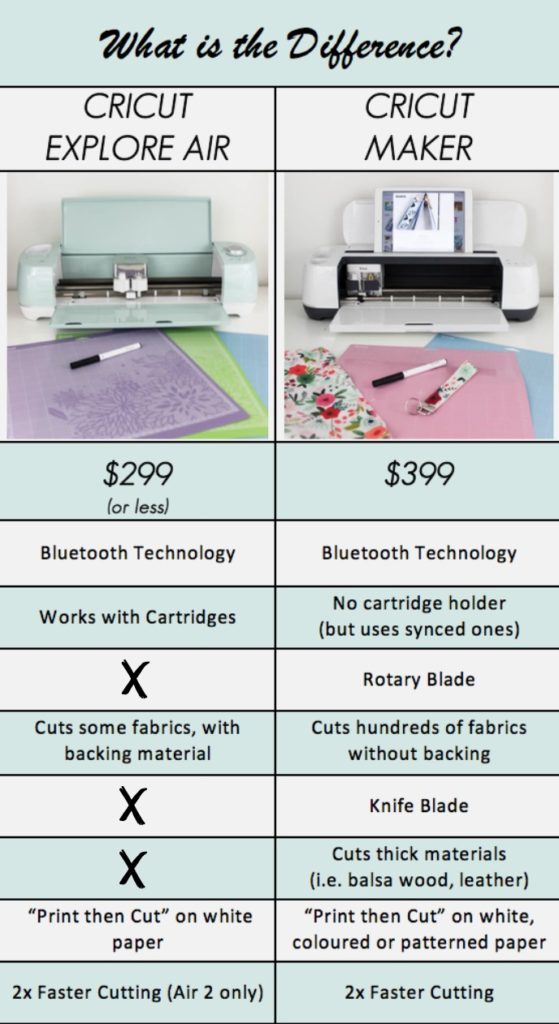 Here is my Cricut Explore vs Cricut Maker Review:
Cost: The biggest factor in favour of the Cricut Explore Air 2 is the cheaper cost. It is cheaper because it does not come with as many features as the new Cricut Machine, and does not have the same technology. But if you are primarily a scrapbooker or paper cutter, then the Cricut Explore could definitely work for you and would save you a chunk of money!
Cartridges: If you used the Cricut machines back when they had individual cartridges, then you know what I'm talking about. The new Cricut Maker uses the Cricut Design Space to download images so you no longer need to purchase individual cartridges. The new machine doesn't have a cartridge holder, but if you have previous cartridges uploaded to your design space, you can still easily access the images from those cartridges.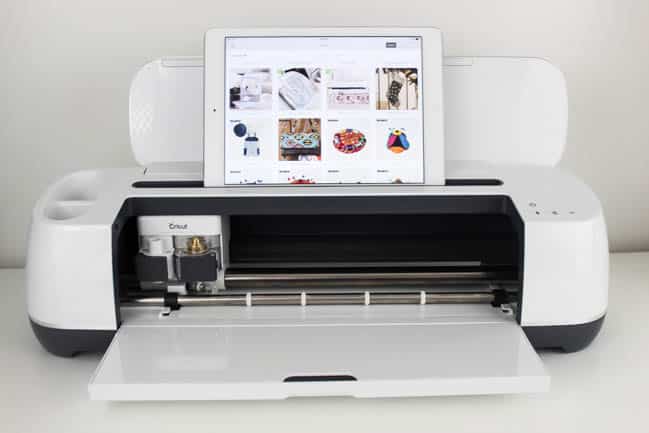 Blades: The Cricut Explore Air 2 and previous machines had a regular cutting blade and a deep cutting blade, which work great with a ton of thin materials like paper and vinyl. The Cricut Maker also comes with a rotary blade, for cutting fabrics, and a knife blade for cutting thicker materials.
Fabric Cutting: I had done a couple of fabric and felt projects on my Cricut Explore Air 2 machines, but I had to have a backing material (such as heat 'n bond) bonded to the back of the fabric in order for the Cricut machines to cut it. With the new rotary blade, you don't need any backing material, and you can still cut hundreds of fabrics (e.g. cotton, fleece, sequenced fabric, fur… the list is endless!), and it cuts beautifully. You can also buy a fabric pen to make seam lines (read more here), and a Cricut sewing kit.
Deep Cutting: I tried and tried and tried on my Cricut Explore Air 2 machine to cut wood. I tried soft balsa wood and super, super thin birch, but I just couldn't get it to cut correctly. My absolute favourite feature of the new knife blade is it's ability to cut 2.44mm thick. The blade can exert 4kg of force and is 10 times more powerful than the previous blades. Imagine cutting thick leather and wood easily! I cannot wait!
Speed: If you already had the Cricut Explore Air 2, you know how fast it is. Two times faster cutting and writing is a BIG deal. It is a lot faster! In the past I could start to cut sheets, go upstairs, make a coffee, and come back to watch it finish cutting. The Explore Air 2 and Maker machines are waaay faster!
Read here if you want to hear more about the Print then Cut features or any other new features!

What is happening the Cricut Explore Line?
If you just bought a Cricut Explore Air 2 or you've had one for a while and don't want to buy a new machine, this line isn't going anywhere, and those machines are still amazing! The Explore line is still a big part of the Cricut family, and these machines won't be phased out anytime soon. There will still be more tutorials and projects coming.
If you won't to see what the Cricut can do, check out this great Wood Sign tutorial!