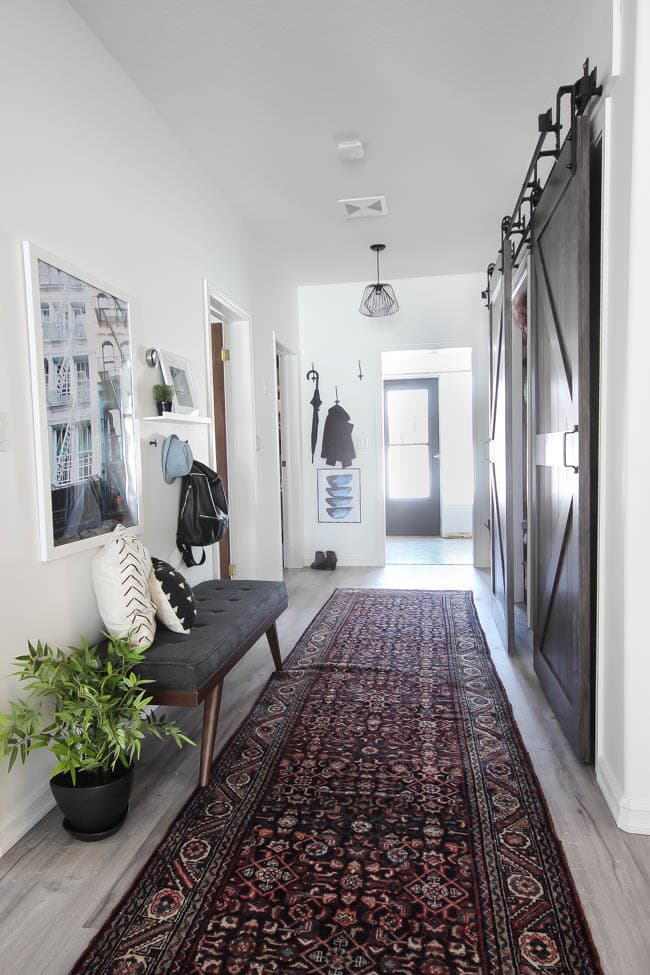 Welcome to our new hallway! I'm so used to sharing my renovations with you all by sharing the entire process. Showing off the before pictures, the design plans, and the week-by-week changes. So this post feels a little out of the ordinary for me! There weren't really any renovations to share! Our hallway refresh was all about adding beautiful new hallway decor. We were just making the space a bit more functional and a whole lot prettier.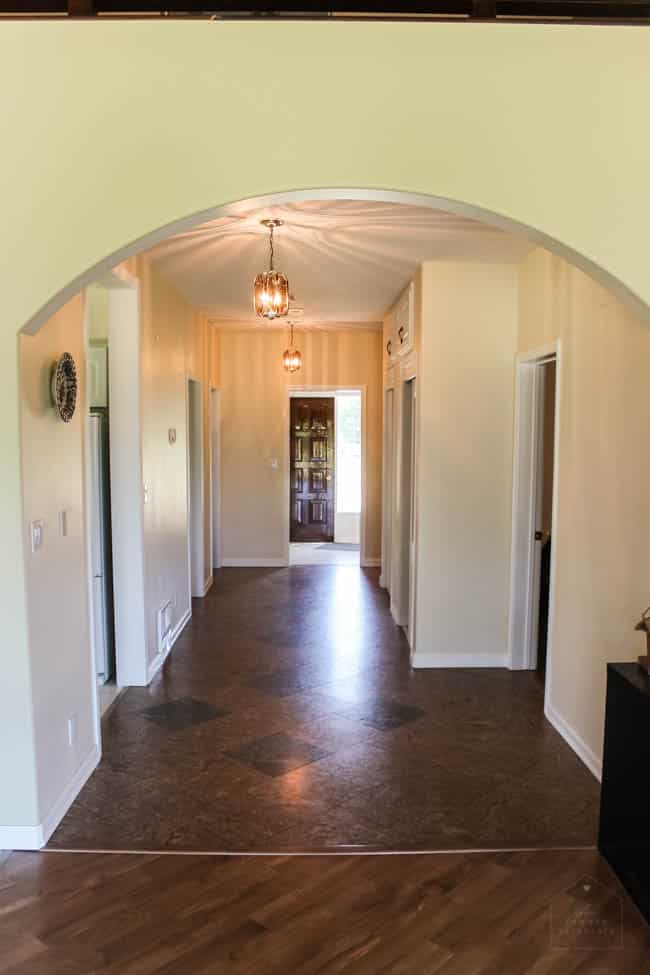 *This post contains affiliate links. When you buy a product through one of my links, I get a commission at no cost to you! The sliding barn doors for this post were provided by Renin. For more, please see my disclosure page.*
The only other time we showed you our hallway, was a couple of months ago when I shared all of the before pictures and our design plans. I look at this picture and I can't even believe that the space looked like this a few months ago. Our new modern hallway feels like a completely different space!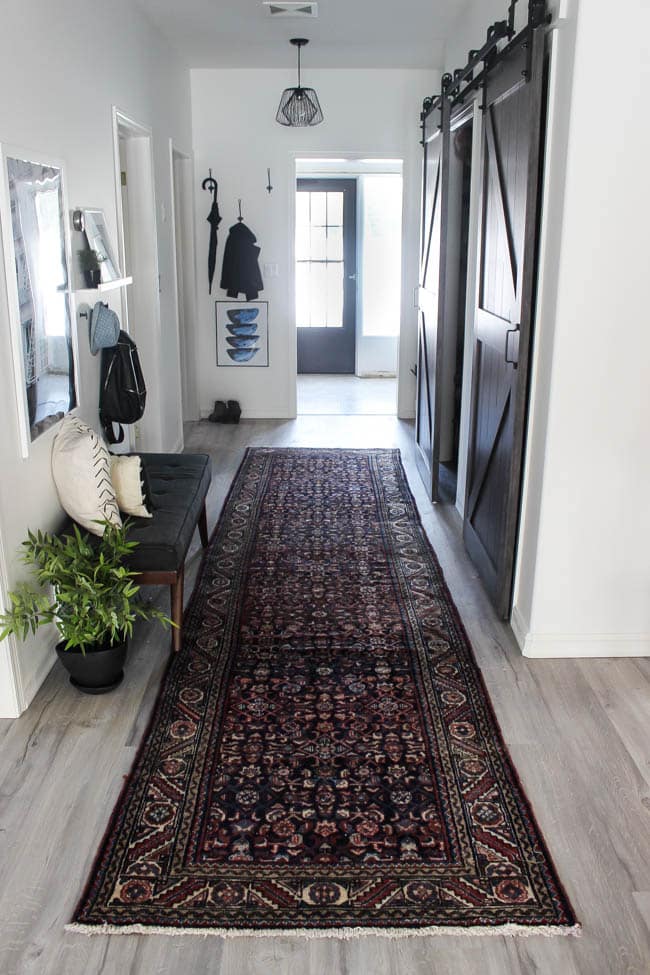 The biggest changes we made were changing the flooring and installing barn doors in the hallway. The vinyl plank flooring was done at the same time as our bedroom using this tutorial! It was so easy to install and made a huge difference in the space!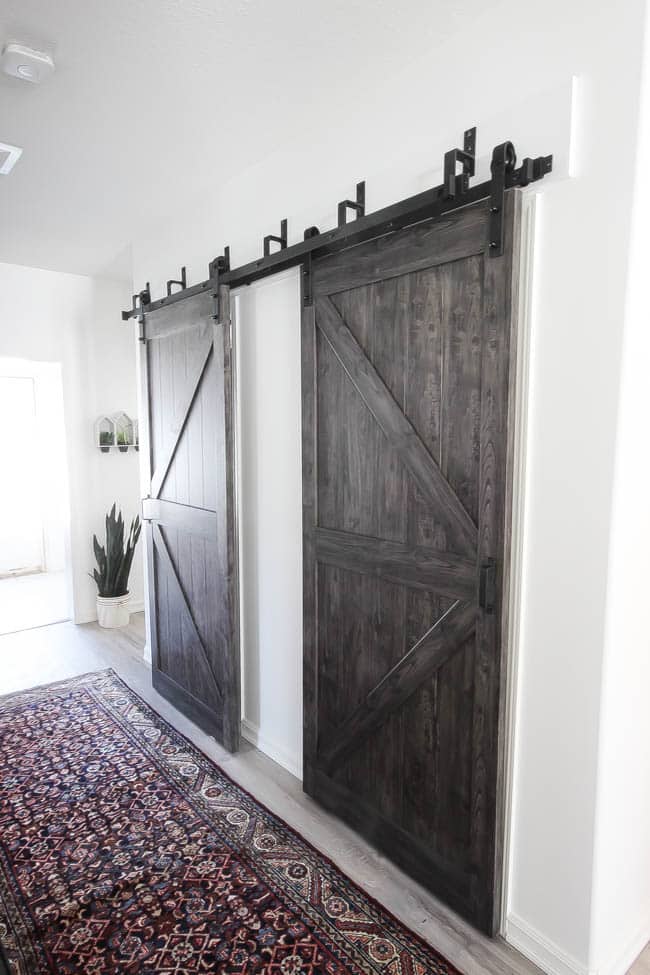 The other big change was removing the existing closet doors, and adding these beautiful sliding barn doors from Renin (available at Home Hardware now!). We needed a very creative solution for this space because the part of the wall that we could mount hardware on was very small. When we found this double track system that allowed us to slide the barn doors behind one another, it was a game changer!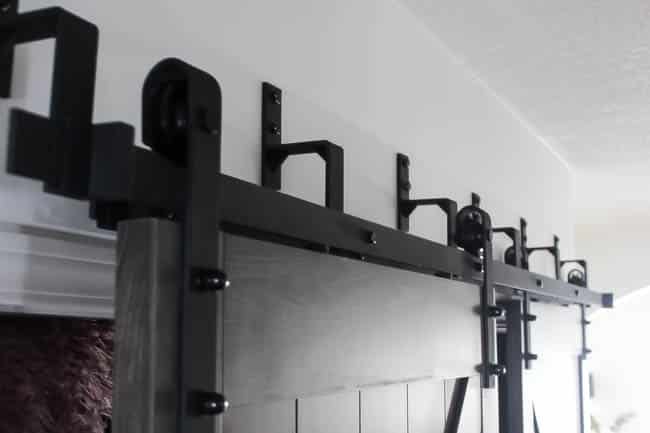 These barn doors make a huge impact in the space both functionally and visually! If you need more convincing, here's a quick video showing you how to install a barn door in less than an hour!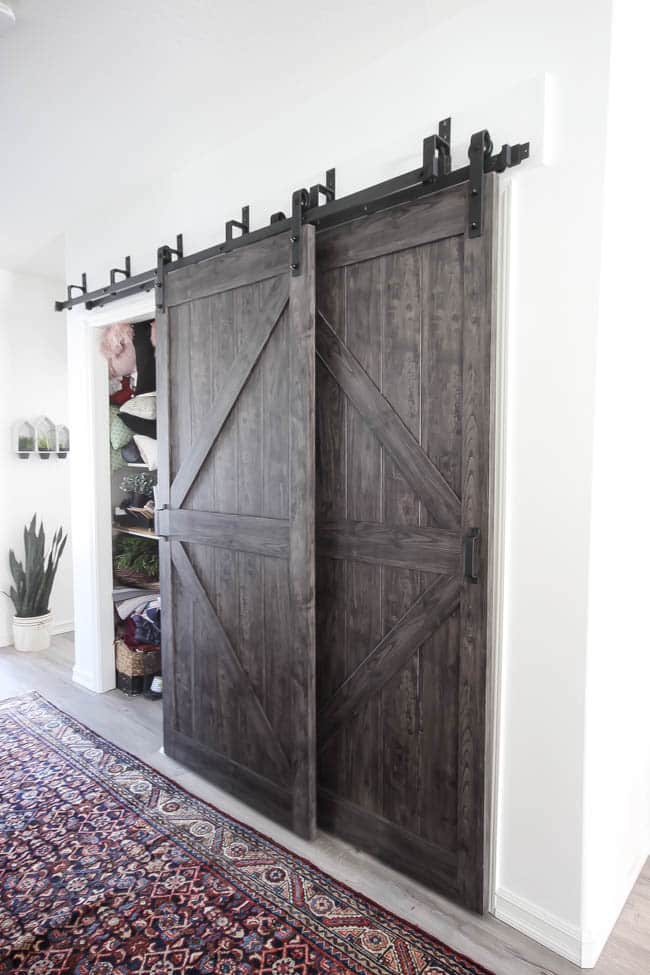 The easiest change (and most important for me, lol) we made was putting up new light fixtures.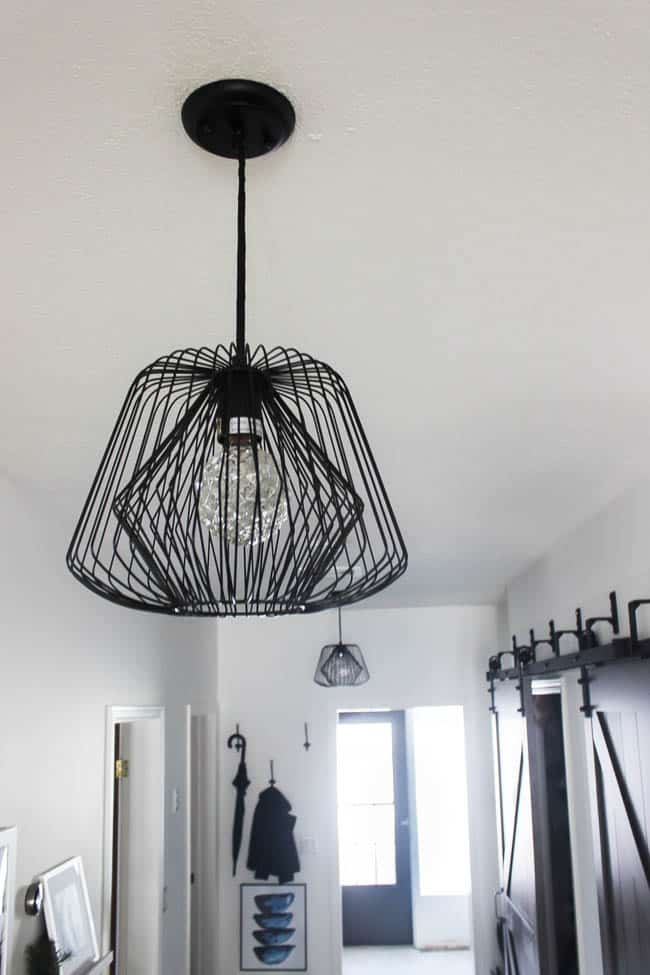 Then, across from the closets there was this blank space that to me was always screaming for a bench.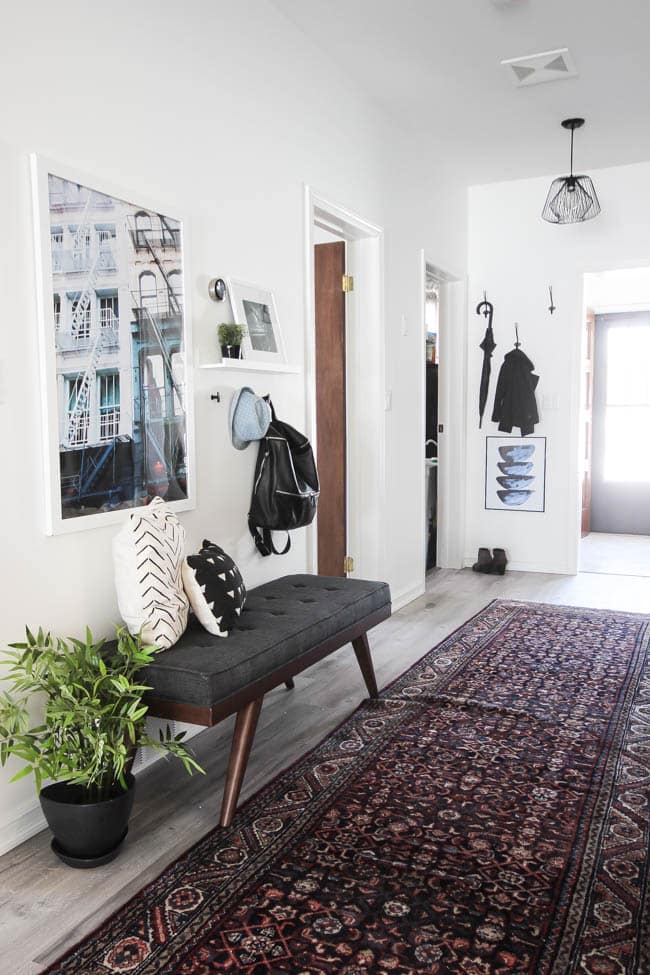 I found a bench that fit perfectly into the space and we honestly use this bench every day! I surrounded it with some beautiful new hallway decor and now the thermostat blends right in too!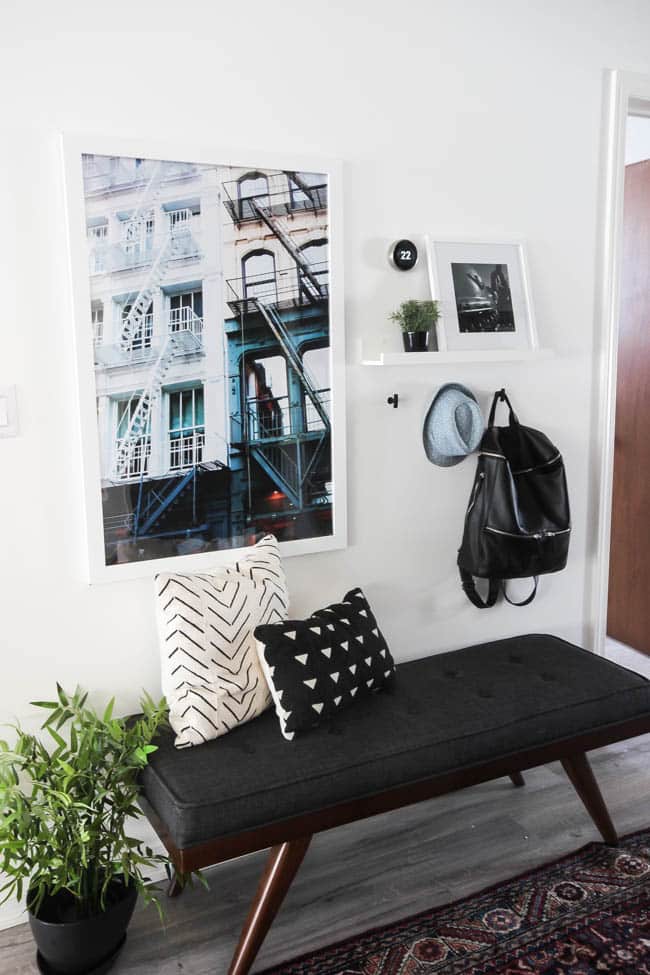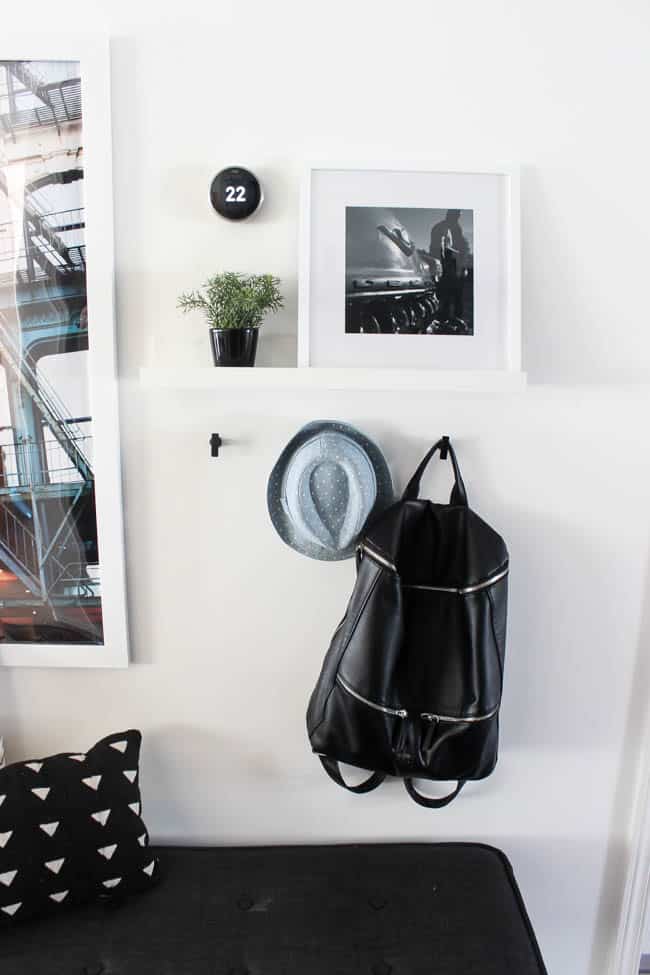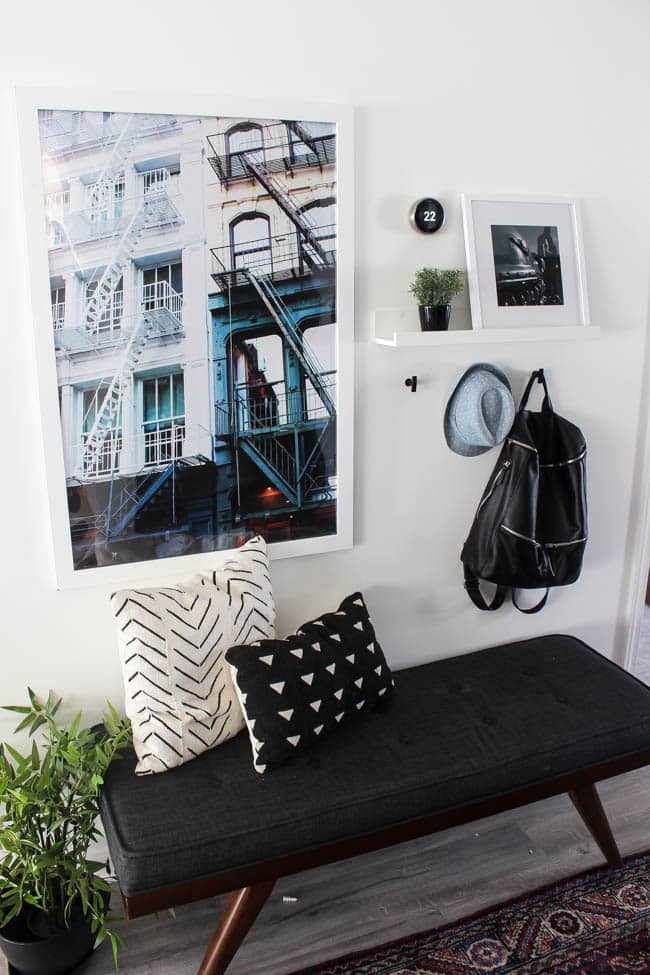 Then at the end of the hallway I wanted to add a couple of hooks to complete the space. Since it didn't feel quite "finished" I also added some low-hanging artwork for the first time and love how it instantly made the space look more modern.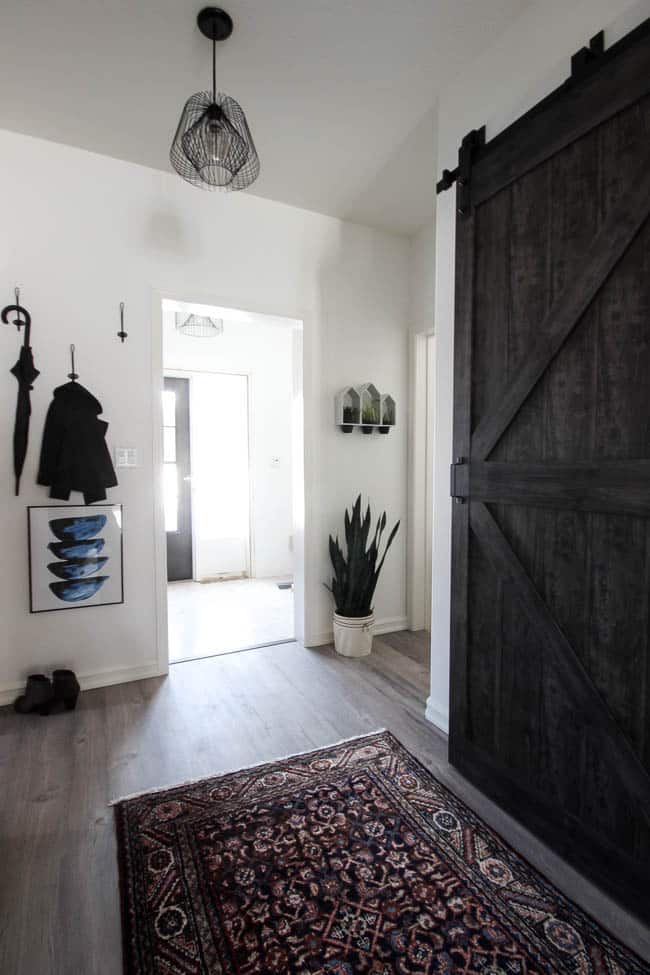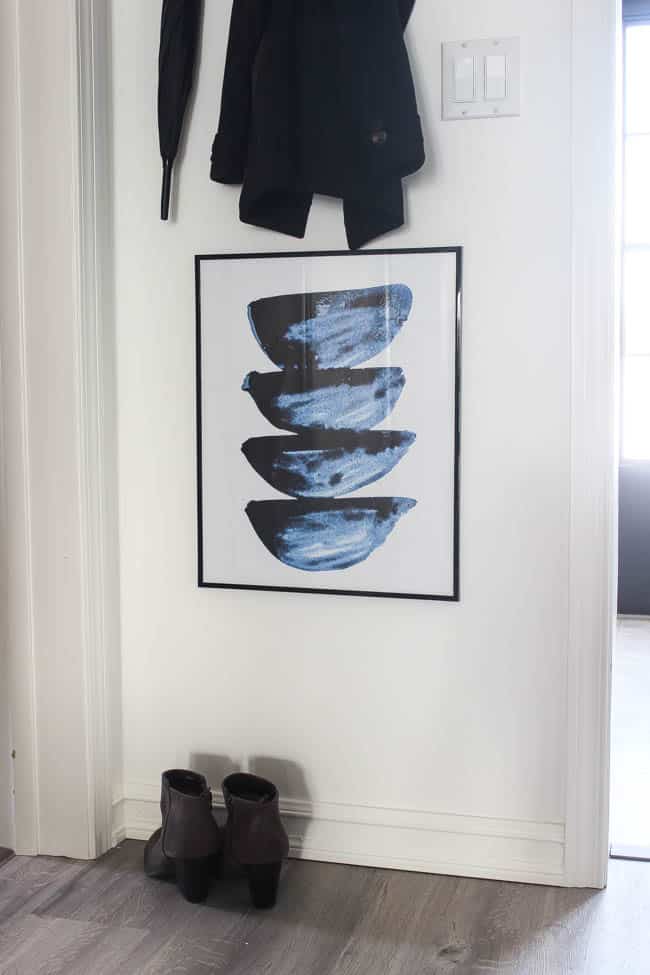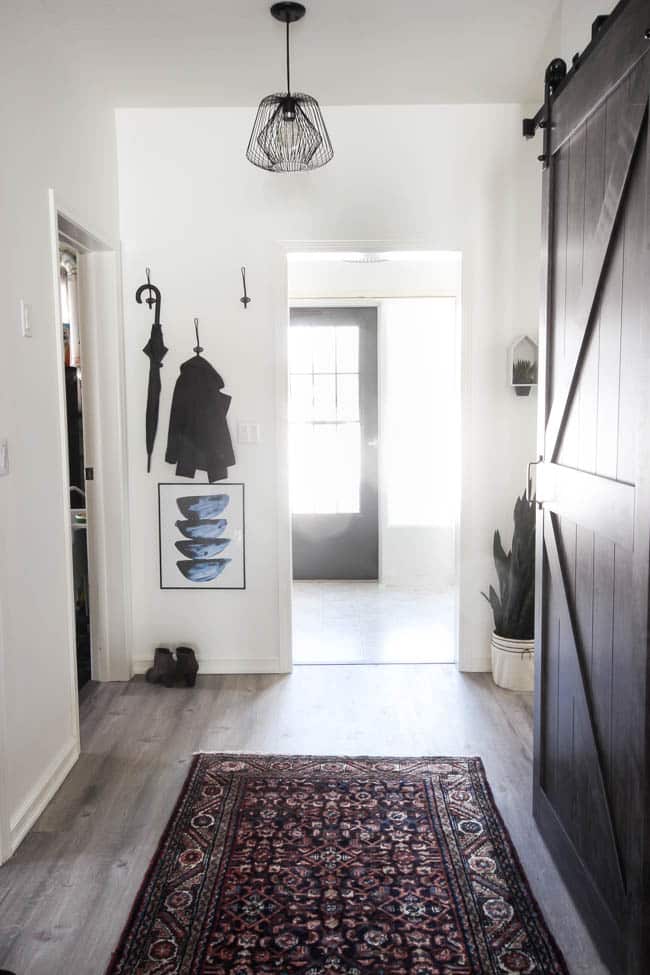 There are still a few changes I'd like to make before I'll call our modern hallway finished – like painting or replacing all of the doors in the hallway and making that back wall pop more with a new paint colour or some wallpaper. But for now I'm more than happy with how we transformed this simple modern hallway.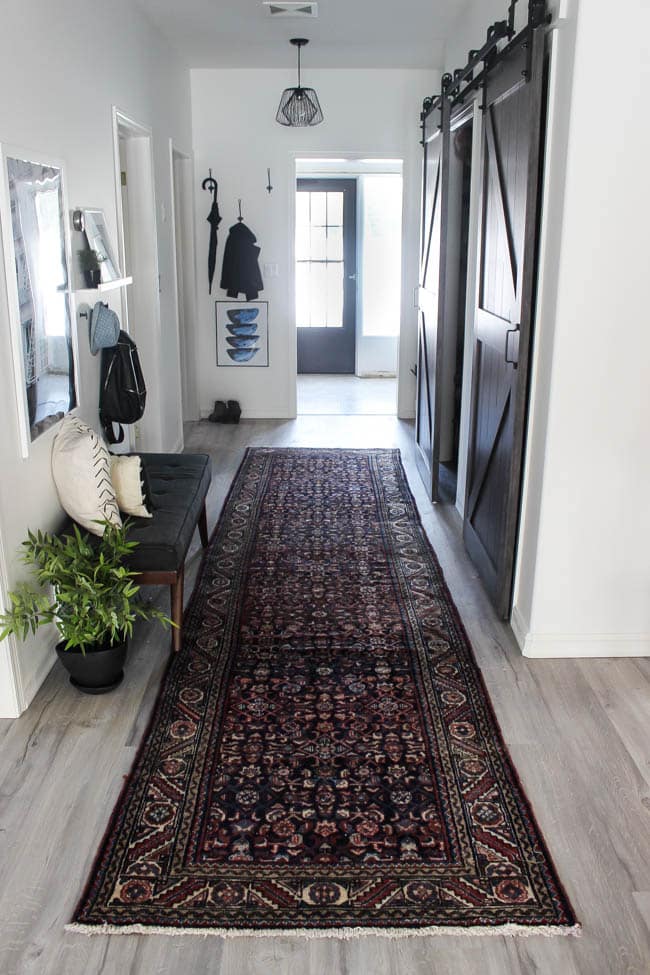 SHOP THIS POST!
[show_shopthepost_widget id="3093194″]
If you're looking for more modern hallway inspiration, check out these Five Gorgeous Hallway Decorating Tips!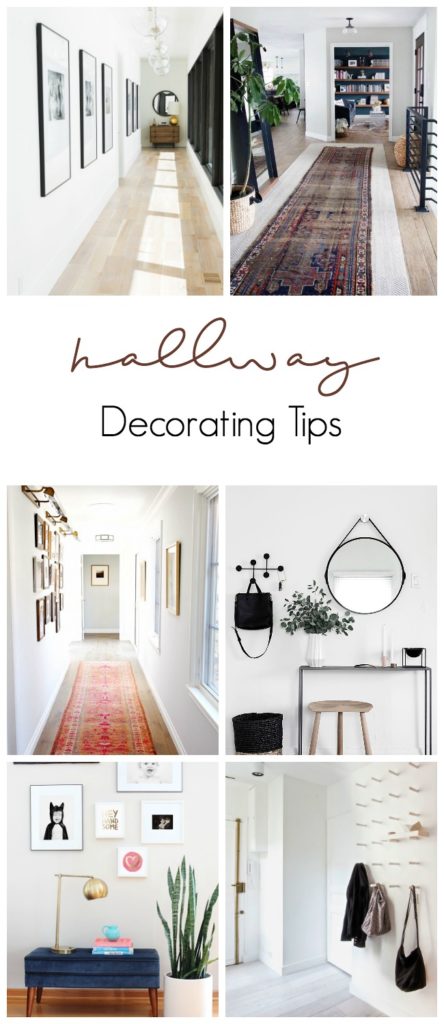 If you're wondering how we plan to transform that neglected space at the back, check out our Front Entry Design Plans!