Friends, we are down to the wire on this #OneRoomChallenge renovation! I have spent the last six weeks completely transforming my bedroom and creating a DREAM closet out of a small space! When I started, I told you exactly how I planned to move walls, make a new doorway, and add a sliding barn door. My dream is becoming a reality! Tomorrow I'm going to share the FULL closet makeover reveal (which is AMAZING!), but today is all about that STUNNING sliding barn door!
*This post was sponsored by Renin. Thank you for supporting Love Create Celebrate! For more information, please read my disclosure policy.*
I'm not sure if it was my husband's dream to give me an amazing closet or not?! lol. But it WAS his dream to make an amazing bathroom – which meant moving walls and doorways, and renovating my Master Bedroom Closet. In the pictures above, you can see that we made our own door where there wasn't one before.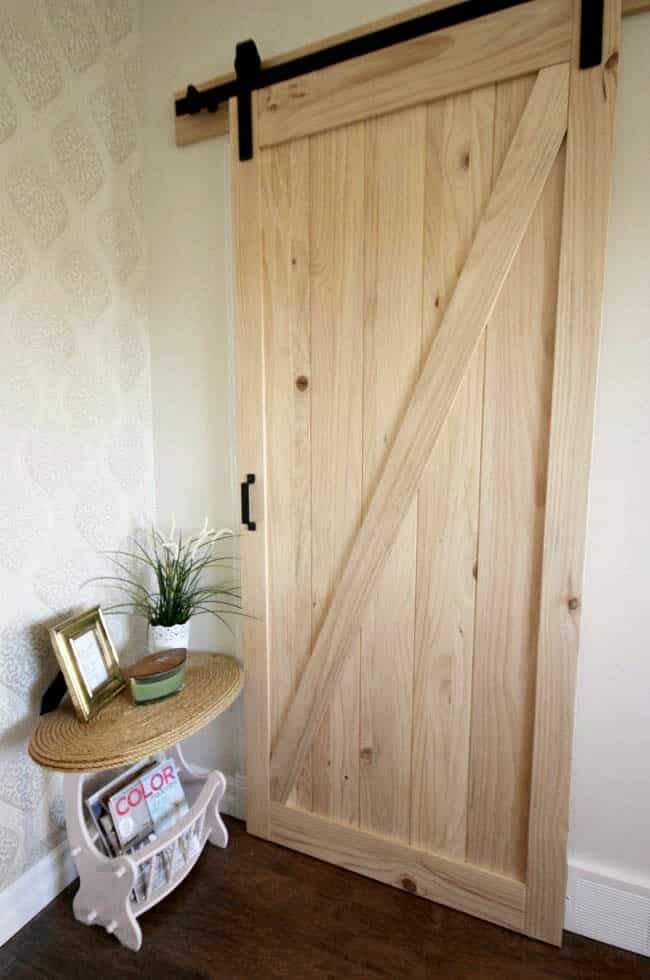 Once I knew we were moving the doorway into my closet, the obvious solution was a sliding barn door! It's currently available in the US and in Canada, and it's worth every penny! This kit includes the door, the hardware, and the soft close mechanism. Perfect for doorways, closets or room dividers.
You can paint or stain the door any colour you like. I wanted to keep the natural wood colour, to tie the colours from the closet and master bedroom together, so we just used a Polycrylic from Minwax to protect the door.
Here's a quick and easy rundown of how we installed our beautiful new sliding barn door:
I didn't go into detail about the specific measurements because those will be specific to your space (and described in your instructions), but I hope you got a good idea of how easy it is to get your own beautiful sliding barn wood door!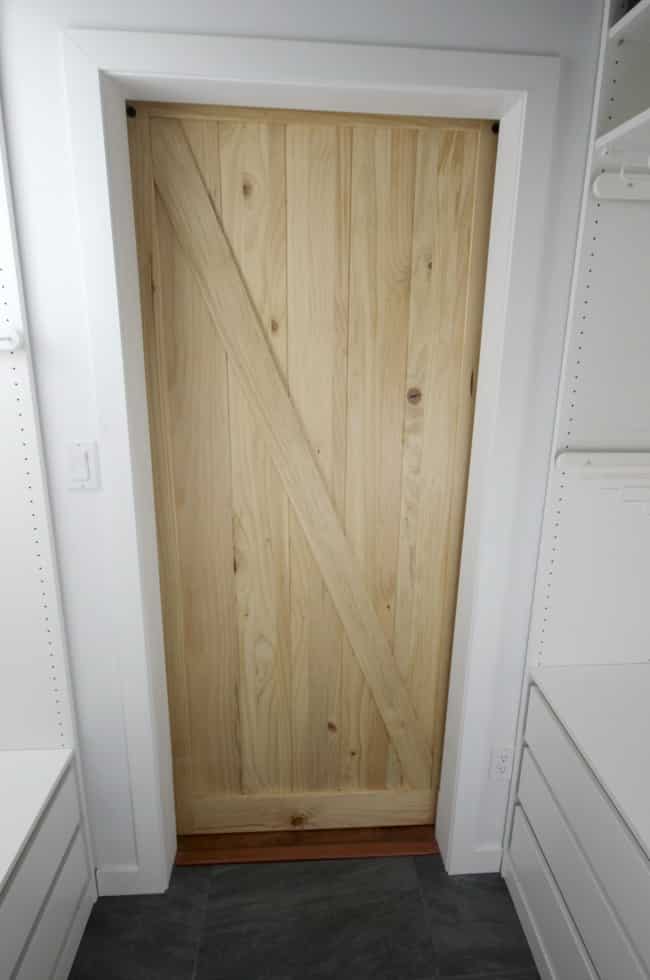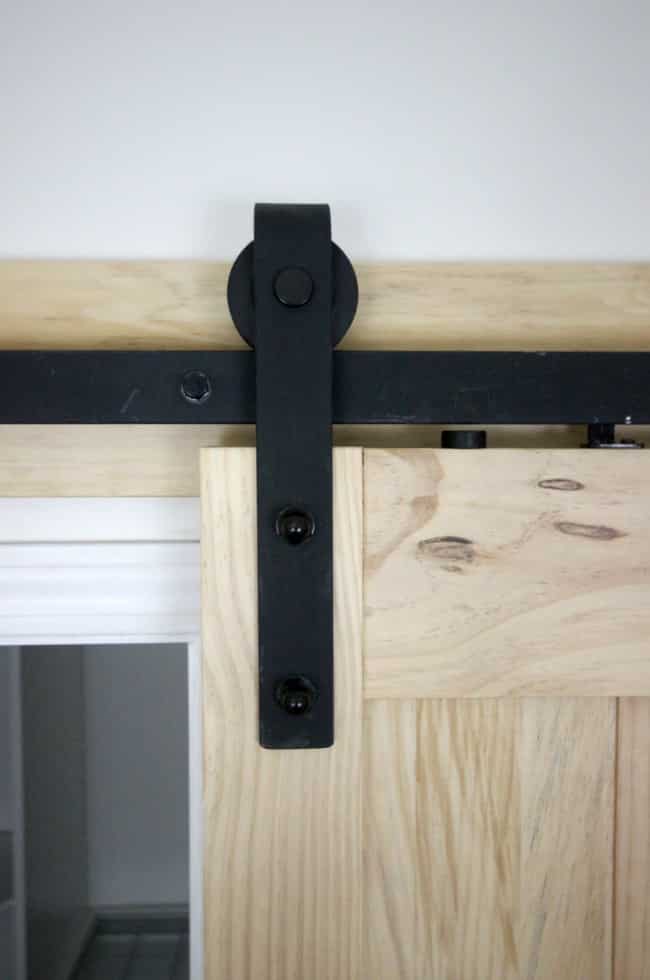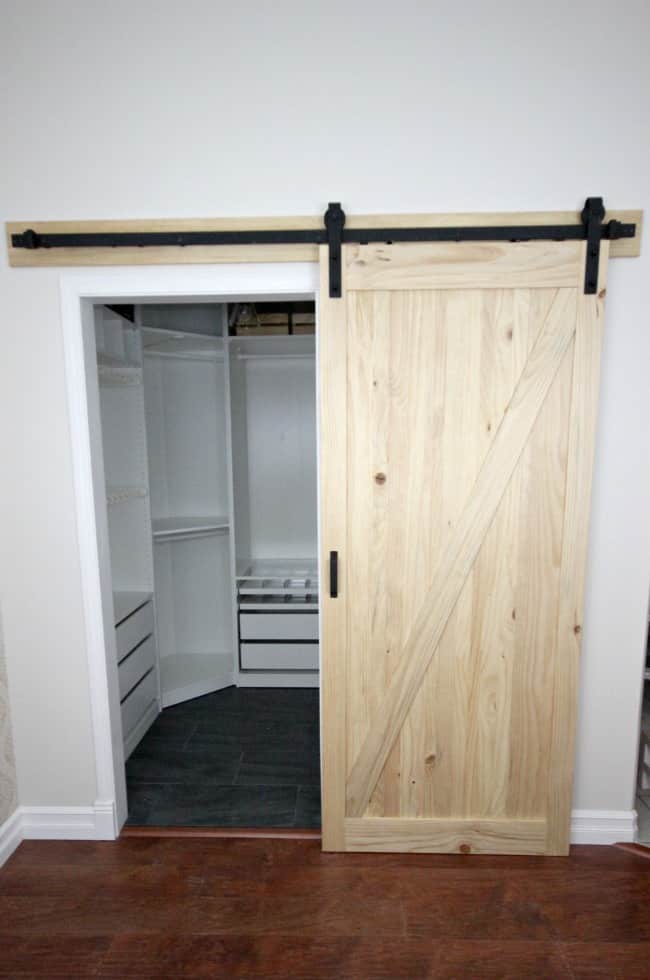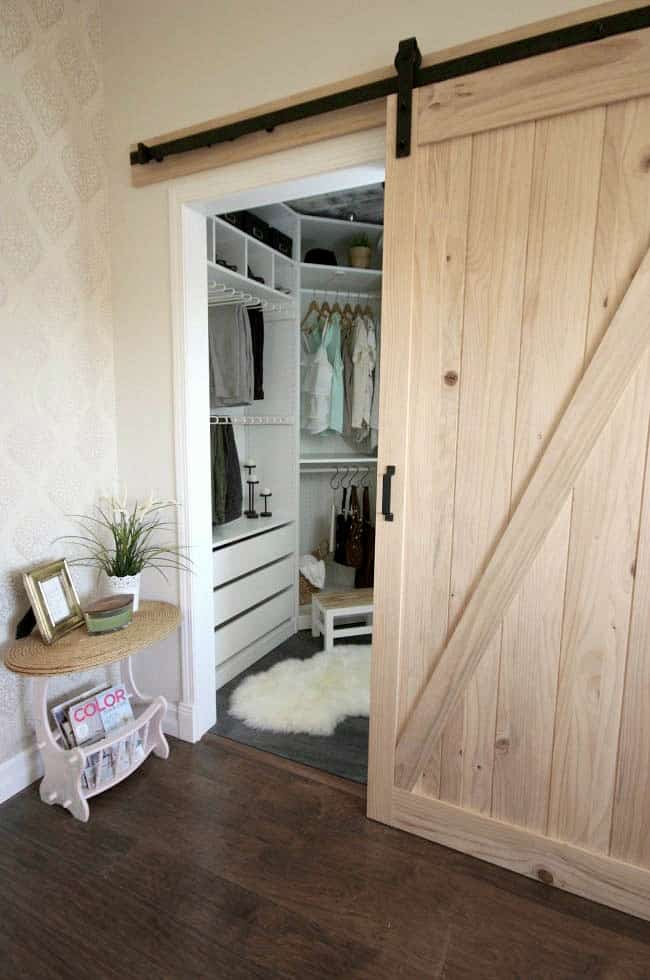 Stay tuned for the FULL closet reveal tomorrow!
Don't forget to follow along with my 6 week room renovation! I'm sharing the step-by-step process in these posts:
Week 1 / Week 2 / Week 3 / Week 4 / Week 5 / Week 6