Do you have kids? And if you do, do they manage to make a complete mess of your home in less than five minutes?? Last year we removed ALL of the toys from their bedroom. All they had was books upstairs, and all of the toys were in the playroom. I didn't stop them from making enormous messes, but it did help contain it to one floor of the house! lol. When they asked if they could pretty please bring some toys upstairs (I think the exact words were, "Please Mommy! We need them! We promise we won't make a mess!", I caved a bit. But I can't really expect them not to make a mess if I don't have a space for them to store their toys! DIY Crate Bookshelf to the rescue! One evening later they have storage!
*This post was sponsored by Krylon. As always, opinions are 100% my own. For more information, please see my disclosure page.*
I bought these crates at our local Michaels store! They're pretty affordable, they already have character, and they are suuuper easy to DIY with!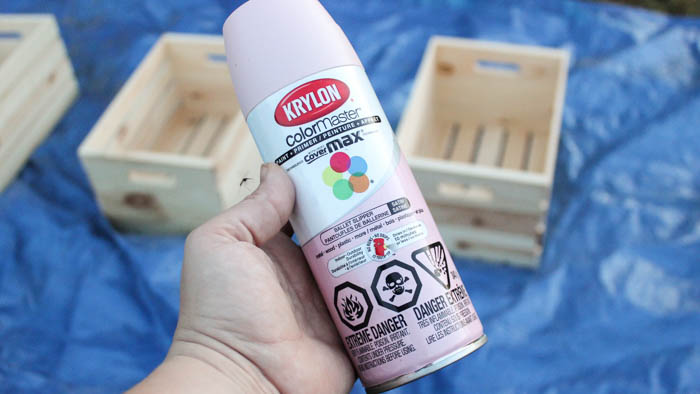 When it came time to paint them, I let my oldest daughter choose the colour. Honestly, I probably would've gone with White or black (LOL), but my daughter is always channeling her inner Tiffany Pratt (she also tells me that her treehouse is going to have purple walls and a red door one day!). So she asked for this Ballet Slipper soft pink, and then asked that a couple of her "accessories" be painted Surf (blue) and Ivy Leaf (green) as well. They are all colours from the Tiffany Pratt Fall Collection, so I knew they would go beautifully together, and couldn't refuse!
How to Make Your Crate Bookshelf:
Every once in a while I like to share my DIYs by video! This super quick video will show you exactly how to build your crate bookshelf in just one evening!
If you haven't already, don't forget to subscribe to Love Create Celebrate on YouTube!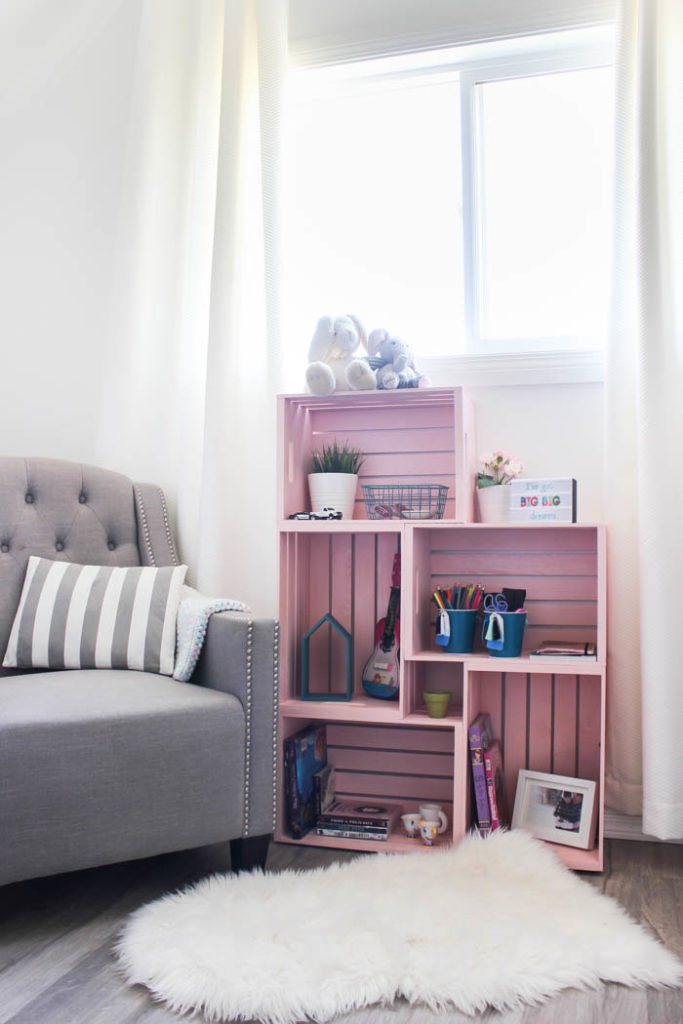 You really can do any configuration you want. I picked this one because I thought it was a bit whimsical, and suited the little girls' room that it would be living in :)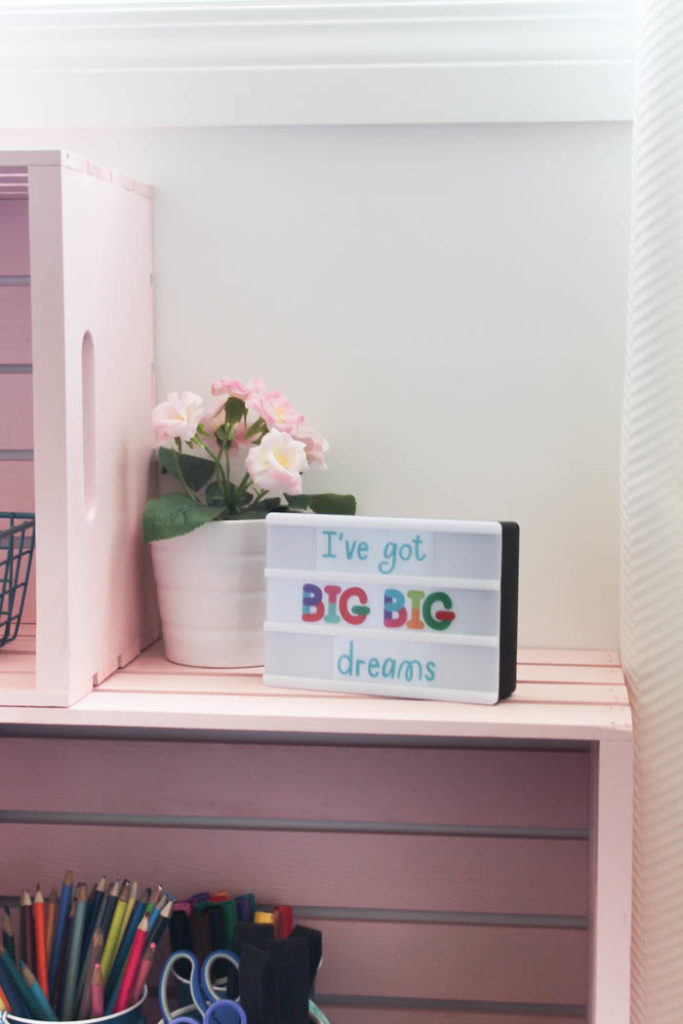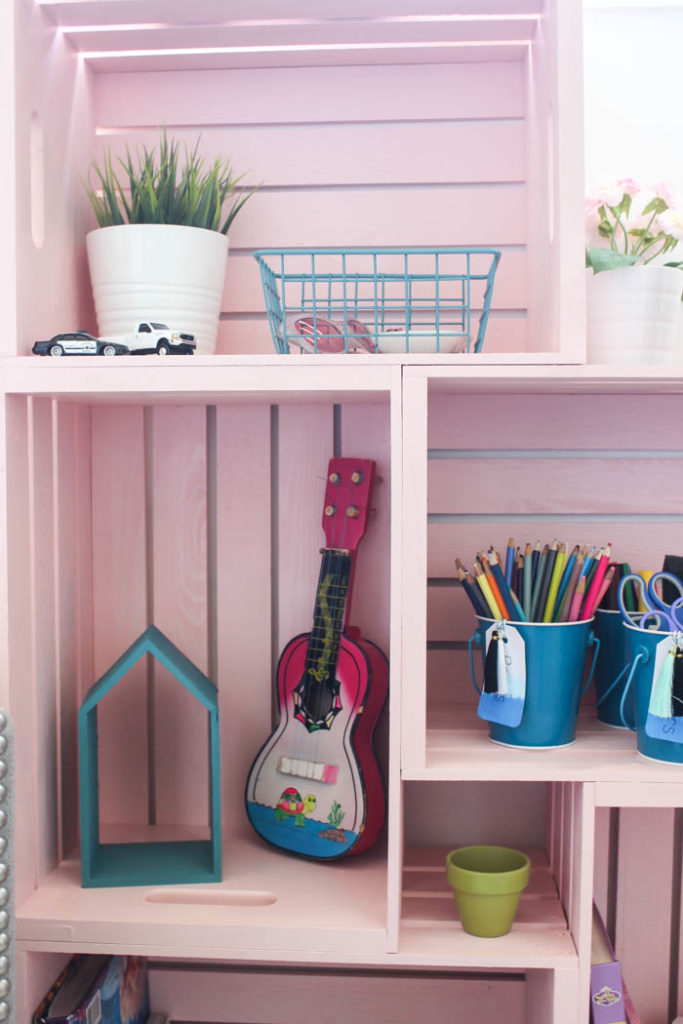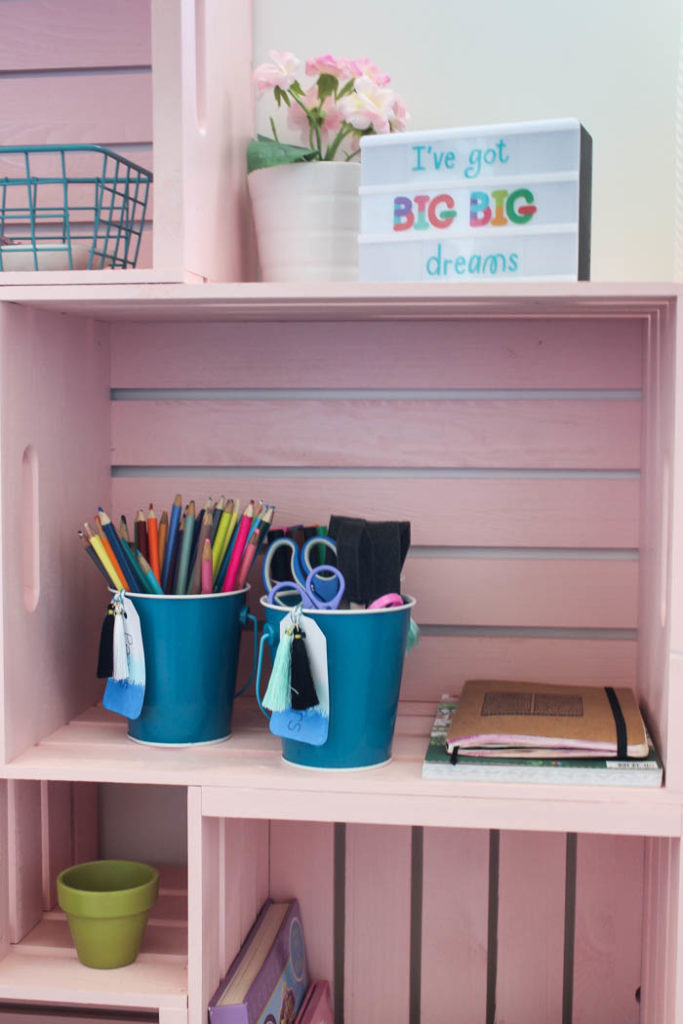 It was originally meant to help organize our lives as the kiddos head back to school, but not that it's been in their room for a week, I'm sure it's full of paw patrol toys and unicorns.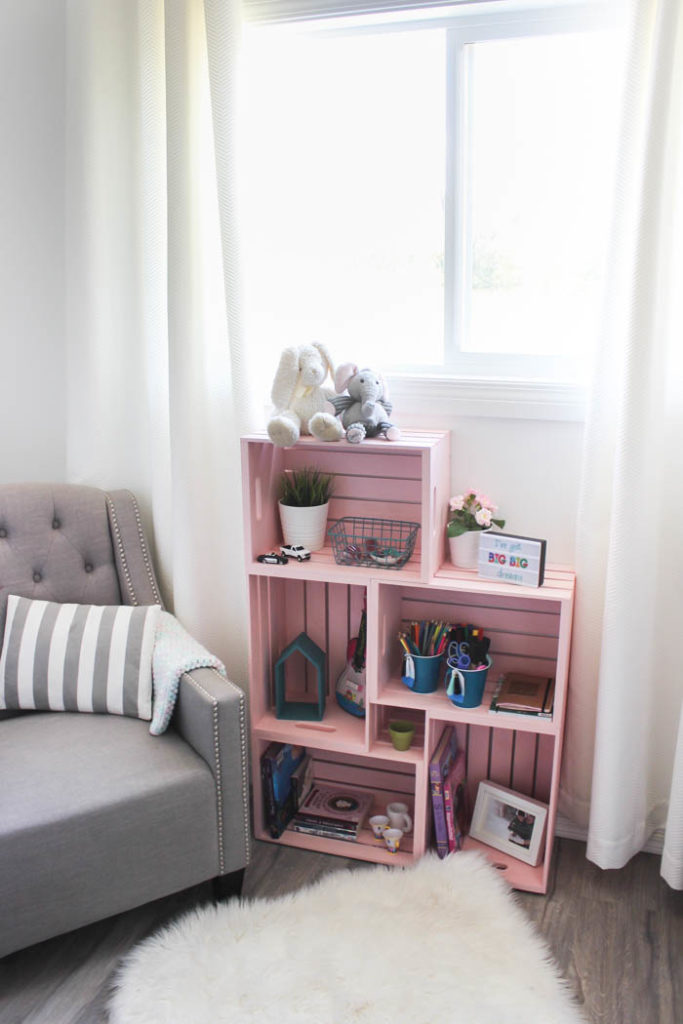 Will you tackle one of these shelves? I'd love to see it if you do!
If you like this, try your hand at this easy DIY Leather Hanging Shelf!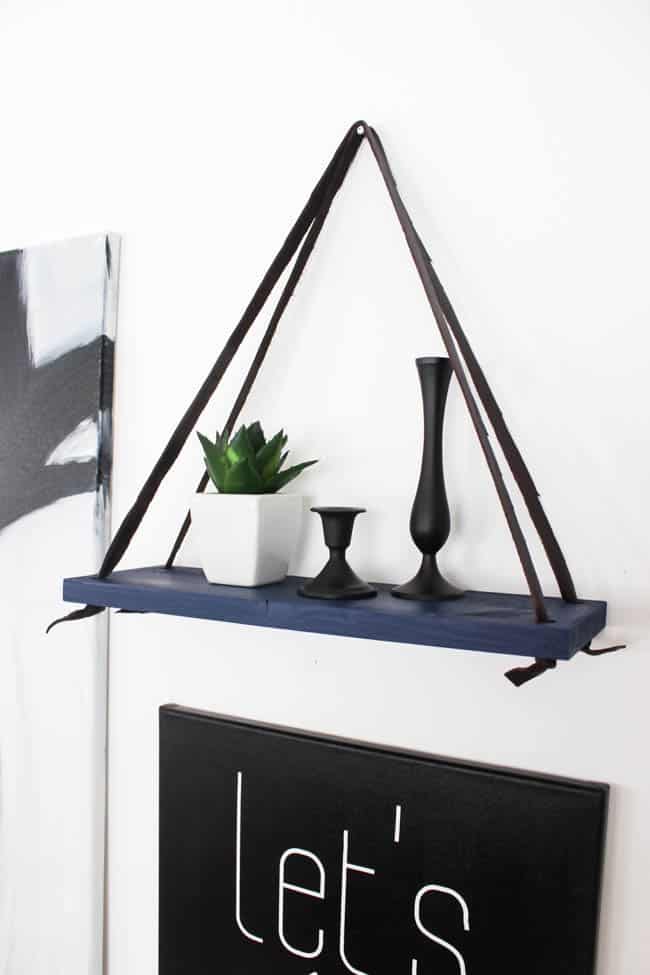 Or if you like easy spray paint projects, try this DIY Wall Hanging!