a lot of room reveals done including…. Added Russel's face to the blog.
My 18 Goals for 2018 in Review:
1. Do a wood burning project
Alright…. is it a bad start if I haven't done goal #1? Honestly I completely forgot about this goal! It would've been so easy to accomplish too! Maybe I can put this on next year's list…
2. Do a quick (as in weekend) kitchen update – CHECK!
I can't believe we did this one actually! Our Weekend Kitchen Makeover was one of my favourite projects of the year because of the constant support we had from our readers and Instagram followers. I definitely hope to tackle something similar next year!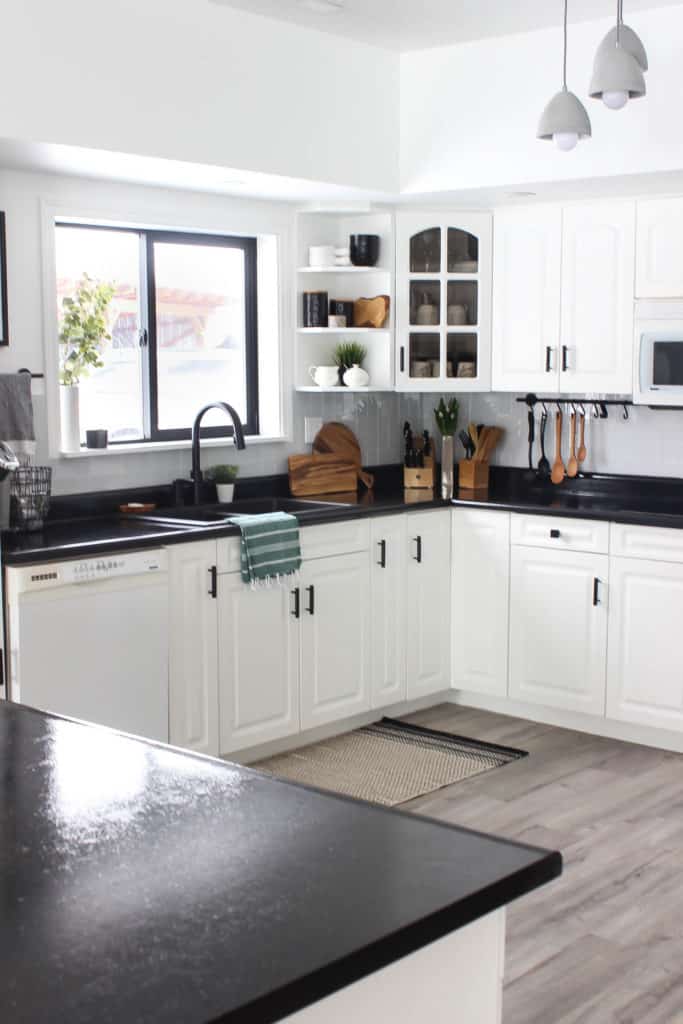 3. Make something out of acrylic – CHECK
I actually wasn't thinking about this goal when I decided to DIY our Menu Boards for the Kitchen, but it fits the bill! I'd still like to try my hand at cutting acrylic and making something new with it though.
4. Give our hallway a makeover – CHECK
This one was a win for sure we did a mini hallway makeover at one point, but it wasn't until the hallway doors were all transformed that this hallway was really complete. I'm thrilled with how it all turned out!
5. Make a new blog project gallery – CHECK
As a reader, you probably don't notice this, but a lot of work goes into each and every page on this blog, and those tabs up at the top – "create", "decorate", "renovate", "work-life balance" – they weren't there this time last year. I'm so glad I was able to complete that goal to make it easier for you all to find what you're looking for!
6. Make something special for the baby's "space" – CHECK!
At the time, we knew the baby wouldn't have his own nursery, but I didn't know that I was still going to make a whole nursery space for him in our room! I LOVE how this turned out, and I wouldn't have it any other way.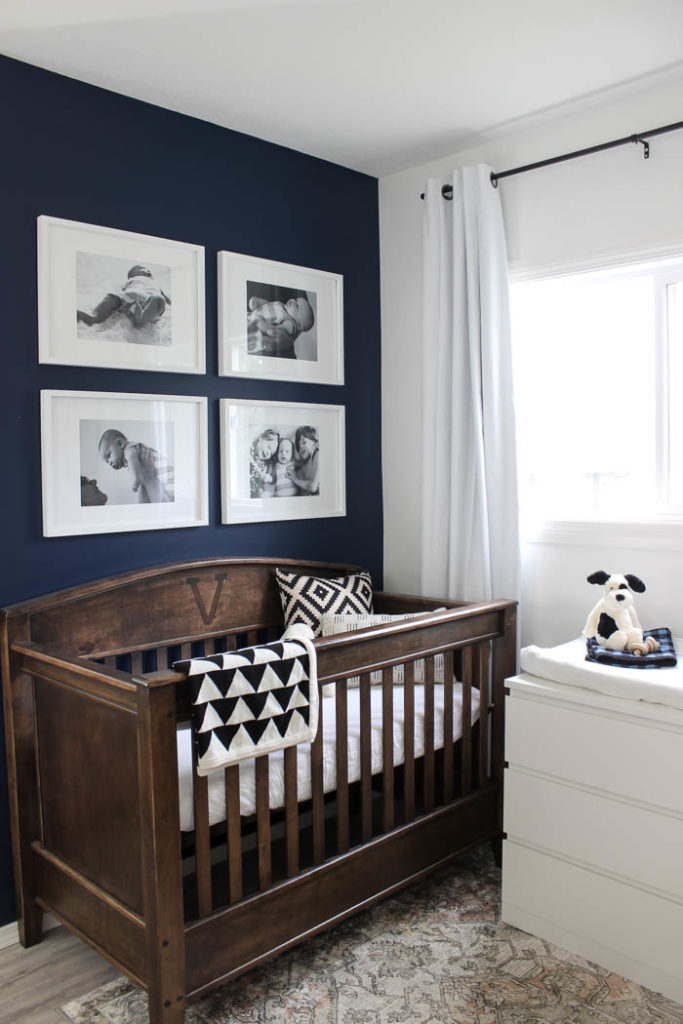 7. Get new flooring installed all over the house – CHECK!
We definitely got this done, and I'm so glad we did! I can't even remember a time when we didn't have this flooring in the bedrooms, hallway and kitchen! Seems like soooo long ago! Our video tutorial for installing vinyl plank floors has helped a lot of people.
8. Share a few simple scrap wood projects – CHECK!
Although I didn't do a ton of scrap wood projects this year, I did manage to make a hanging shelf with scrap wood, and these DIY mini houses! Does two projects count as a few??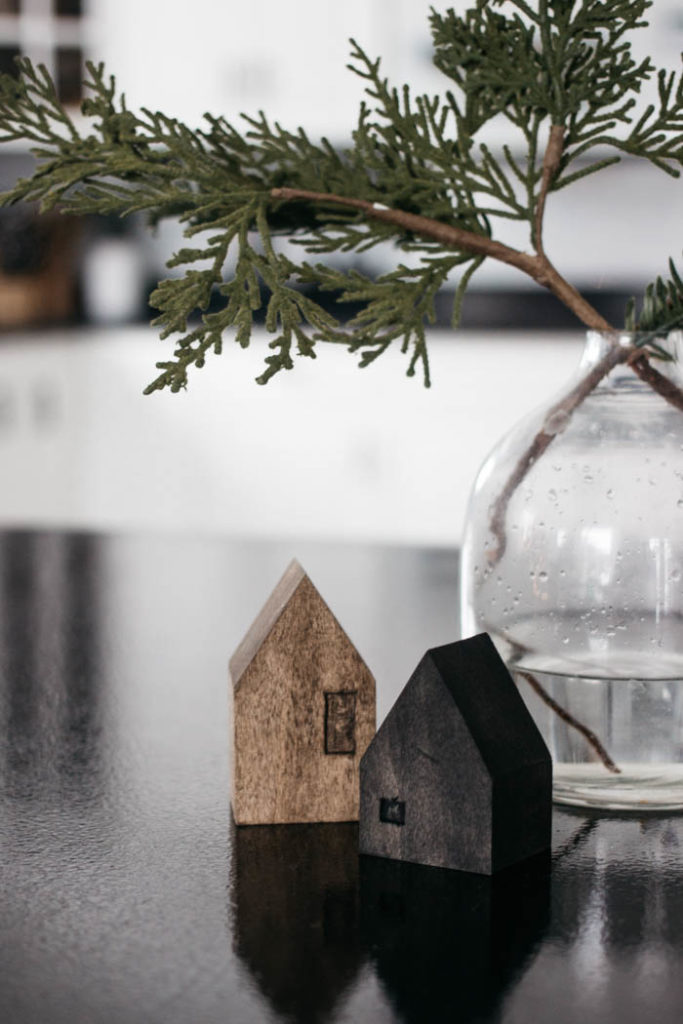 9. Get to 10,000 Instagram followers – CHECK!
I remember writing this goal and thinking that it was a long shot. Like a HUGE long shot. But somehow I did get to 10K, and then surpassed it! I'm so honoured that so many people have chosen to follow us on IG and see what we are creating!
10. Tackle a LARGE reno (e.g. our main bathroom) – CHECK
YESSSSS! We did. We tackled our biggest renovation yet, and we had a love/hate relationship with the whole process, lol. The hate part was mostly how much we wanted it done. Our Modern Bathroom may be my favourite renovation reveal so far.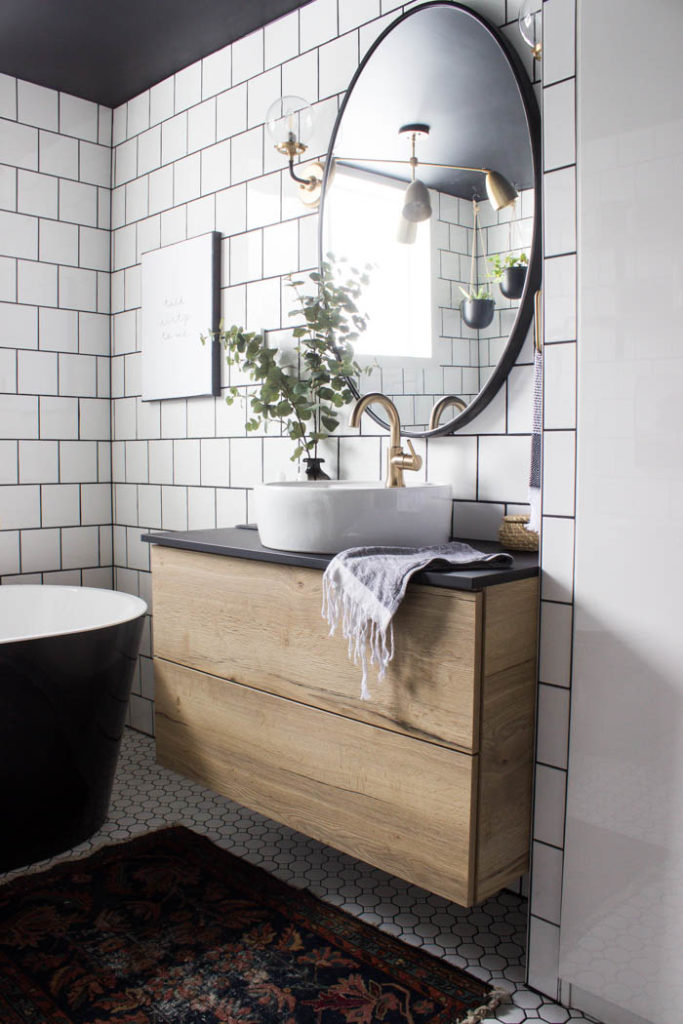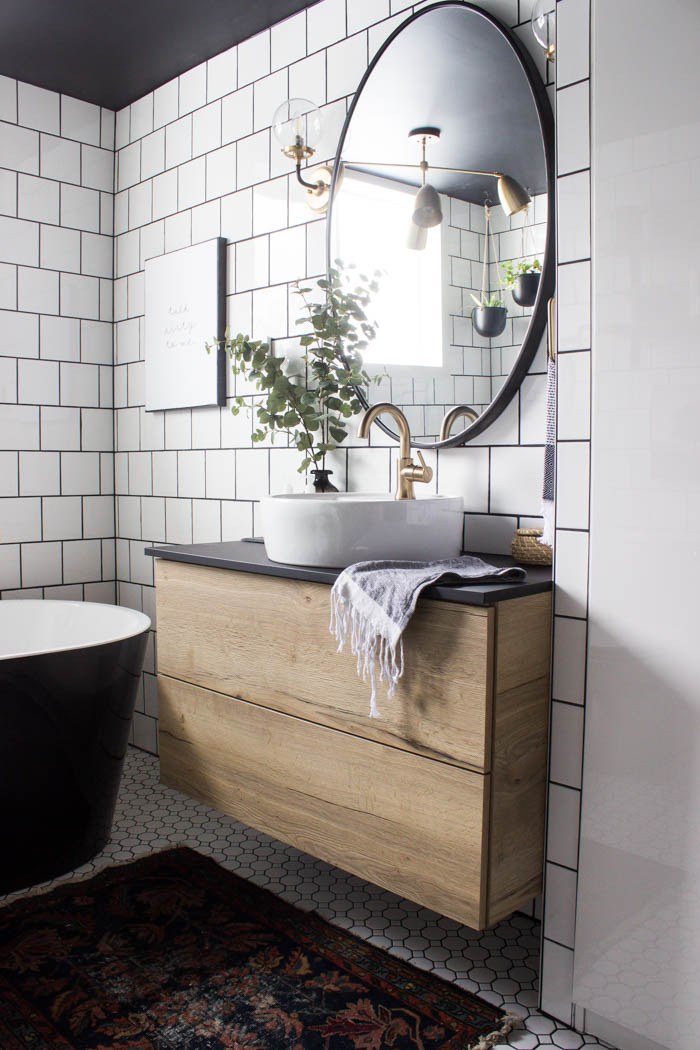 11. Use my planner ALL YEAR to stay organized – CHECK
Since I'm still using my planner in December 2018, I'm going to call this one a win! It's probably honestly the first time a planner has gone all year with me! I'm still a paper and pen gal though. Don't try to get me using an online planner, I need to be able to check my own boxes!
12. Get some family photos up in the new house – CHECK
We did finally get some family photos up in the house! You can see them here in our hallway door makeover post. I LOVE having photos of the family on the walls. Finally feels like home :)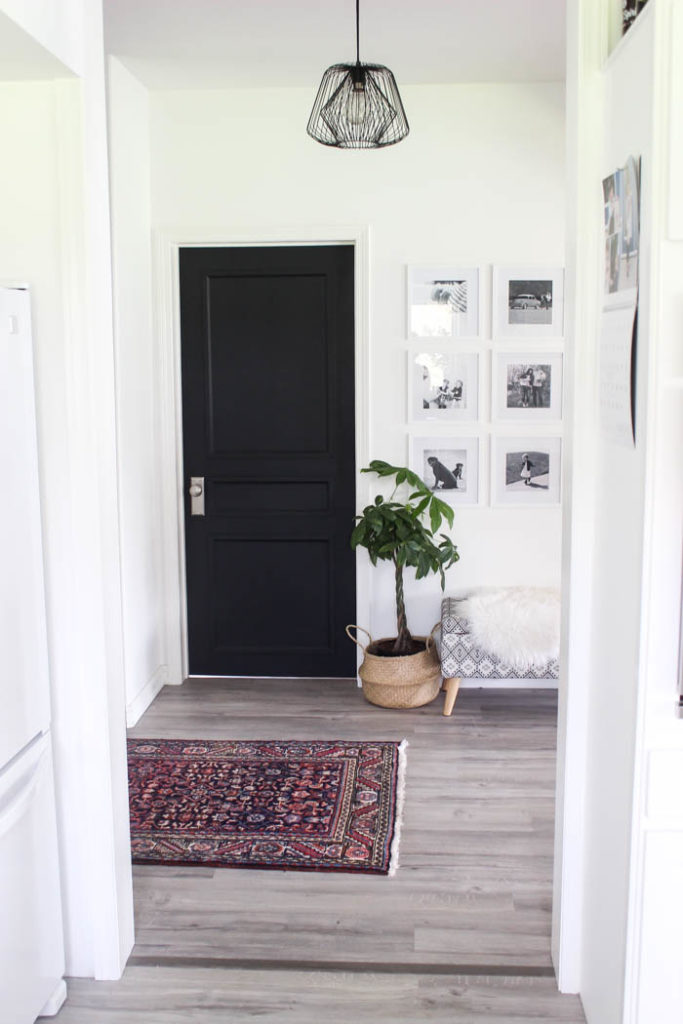 13. Potty train Evelyn (before baby comes!) – CHECK!
I can't even believe this was on my list, lol. She learned so quickly, and luckily she was on the potty before Wade arrived!
14. Make a new copper project – CHECK!
I just made these a few weeks ago! I must've had this idea in the back of my mind… lol. Love these copper and concrete candlesticks!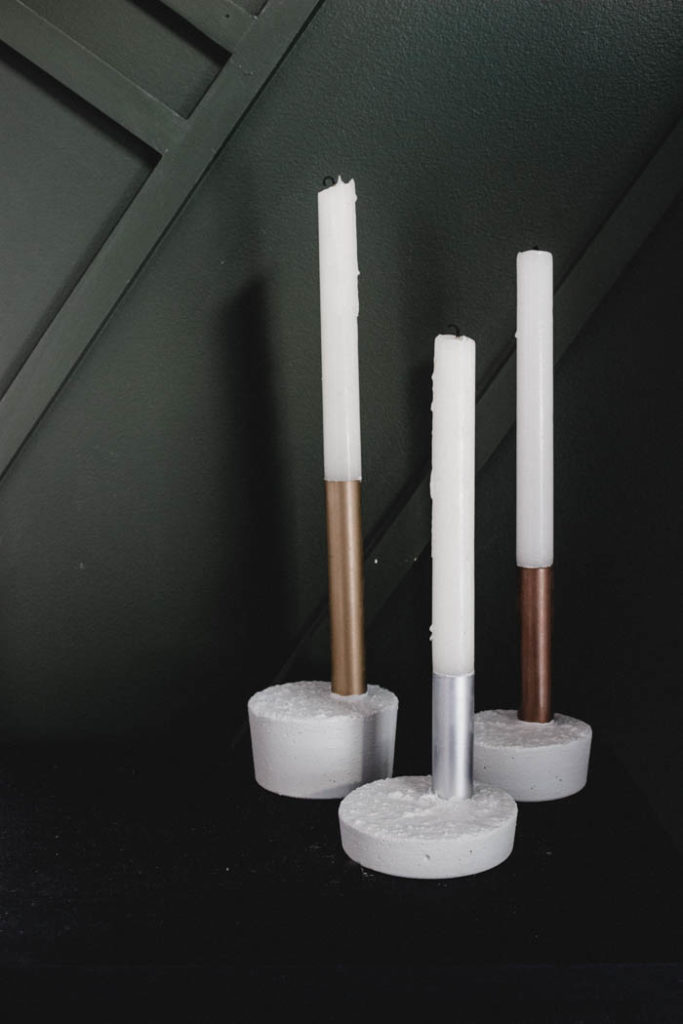 15. Get to a blog conference
I'm actually surprised that I didn't get this goal done! I went to a few events, but the conference I was planning on attending was cancelled, so I met up with some other bloggy gals instead – equally valuable!
16. Teach Ellie a new outdoor sport
Does swimming count? Cause she's gone leaps and bounds forward in her swimming skills and even took lessons this year! I don't know if we taught her any other new outdoor sports! Is that horrible?! She's taking skating lessons in January… does that count?!
17. Make a YouTube Trailer
Another fail! Honestly, with Wade's arrival, life got soooo busy. I neglected a few things, and one of those things was my YouTube channel. Hopefully I can make up for that next year!
18. Do a DIY lighting project (maybe a lamp?)
Nope. Another big fat no at the end of the post. I'm still dying to make a lamp though, so hopefully I can figure something out for 2019! Maybe it will even make the goal list!
Ok. Okay. 13 out of 18. Not too shabby this year. Not shabby at all! I'm going to call that a win and aim for 15 out of 19 next year! lol.
Stay tuned tomorrow to find out what my Goals are for the 2019!