How long do you keep your fall decor up? I have a dilemma. Fall was always my favourite season, but here in the great white Canadian north, winter comes eaaarly. And as soon as the snow comes, I want to start making hot chocolate and bring out the Christmas decor! I figure I have about 3 more weeks before the Christmas fever really kicks in, lol. For all of my friends that keep their beautiful fall decor up a bit longer than I do, I made another beautiful modern fall decor project to try: a five minute fall banner.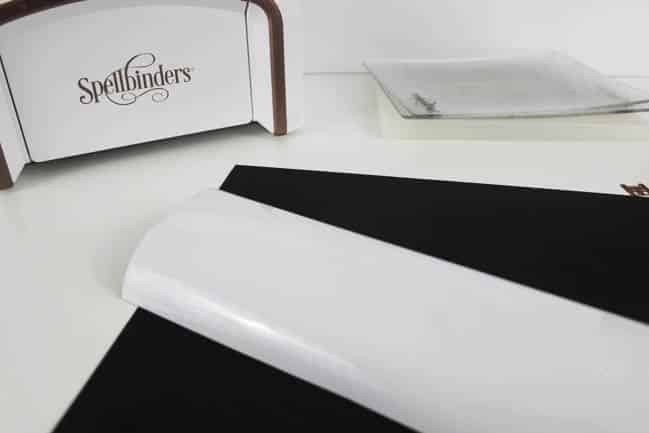 *This post is sponsored by Spellbinders and contains affiliate links. When you buy a product through one of my links, I get a commission at no cost to you! For more info, please read my disclosure page.*
This project was made in about five minutes thanks to one of my favourite DIY tools: my Platinum 6 machine.
Here's what you need to make your own:
How To Make Your Modern Fall Decor:
Start by using your Platinum 6 machine to cut 13 black cardstock leaves. You can overlap the paper and cut a couple at a time to make it even faster.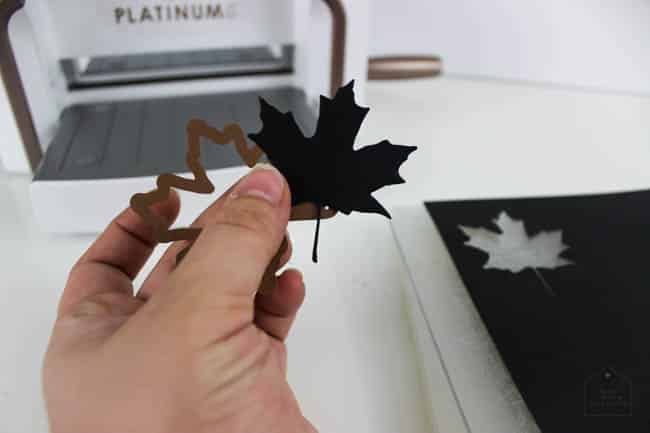 Next, use the white vinyl to cut the letters for "give thanks". You can run all of the letters through at once since there are no double letters too!
When your letters are cut, peel off the paper backing and stick them each to a leaf. You'll have three leftover leaves to place at the beginning, end, and in between the words.
I hung my banner up with some tape and fishing wire. Five minute modern fall decor that looks so pretty!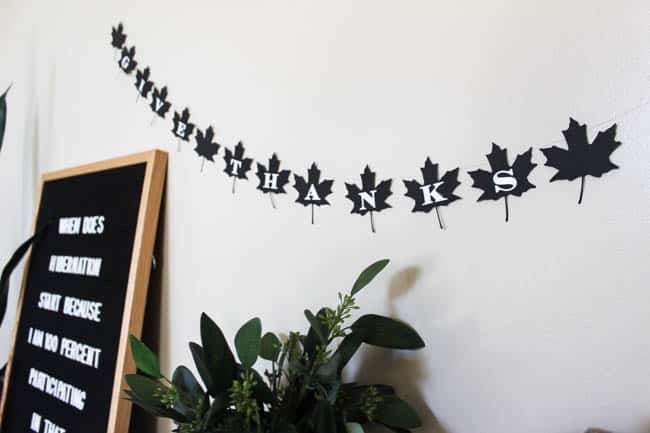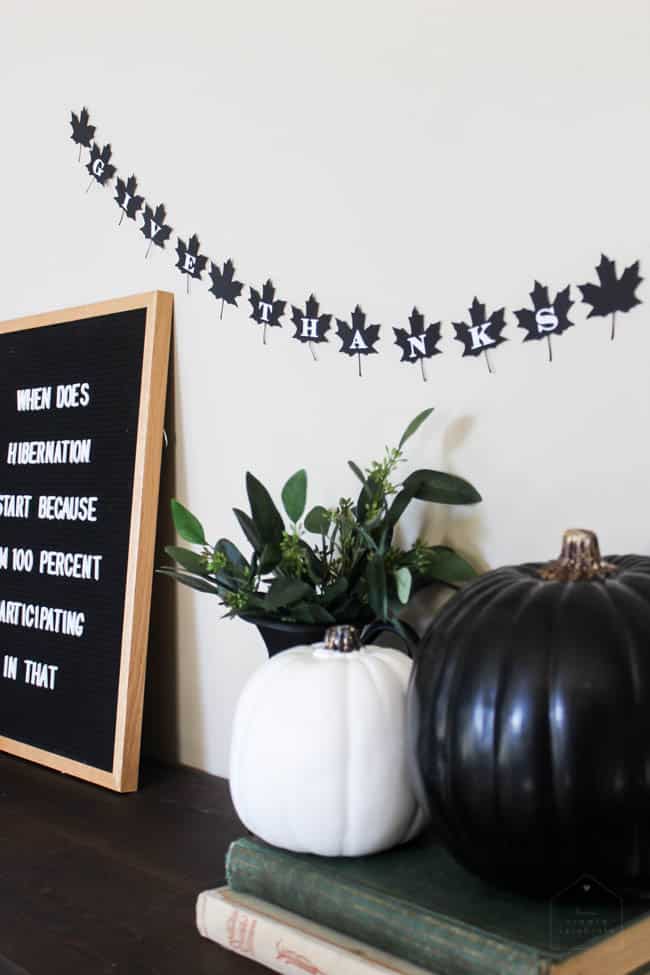 If you want to see another modern fall project, check out this great Place Setting idea!