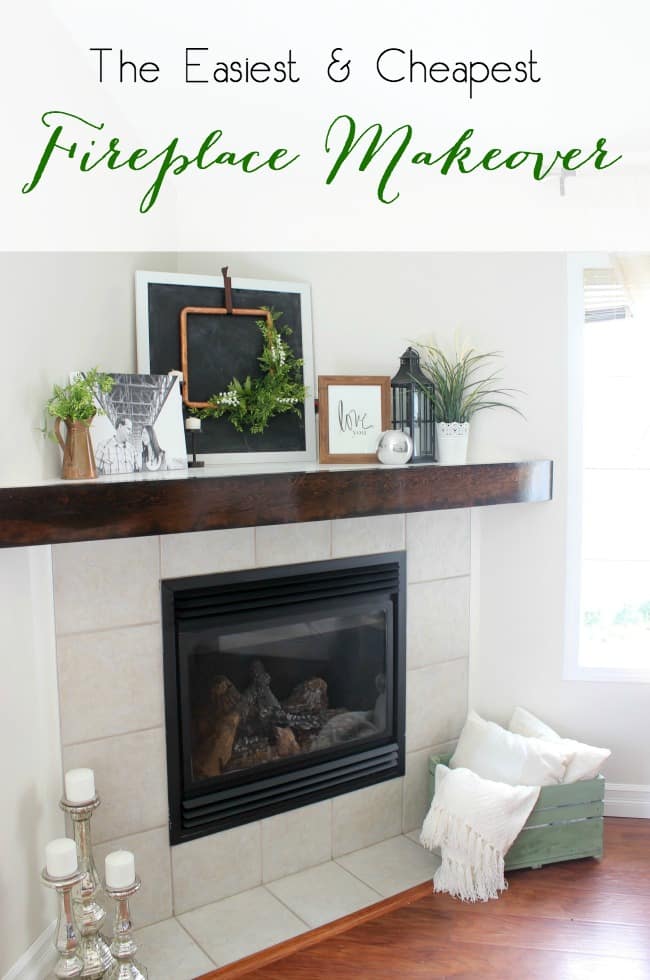 Alright friends… I am going to share the quickest and easiest DIY I've ever done with you today. And it makes a HUGE difference. Were you hanging around last week when I shared my DIY Wooden Mantel plans? The mantel looked amazing when we were done, but there was another small DIY change in that post that made it all come together perfectly. Did you notice the change?! I'm guessing most of you didn't! I'm going to share this simple Fireplace Makeover idea with you now!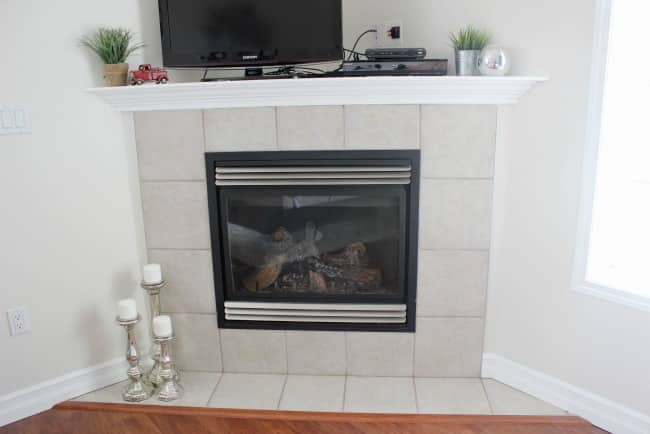 Here's the before pictures of the actual fireplace. Have you spotted it yet? Notice the metal bars and their stark contrast to the matte black finish?!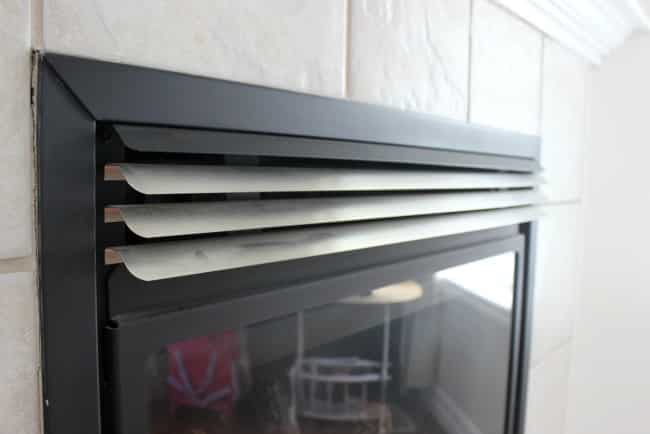 That's right! We painted them!
This DIY seriously took 5 minutes. All you have to do is slide those bars off (they may be attached with screws in some spots). Grab your matte black spray paint, and give them a couple of light coats. When I say light coats, I mean it. Use a quality spray paint, like Rustoleum (which is very forgiving – yay!), and spray lightly a couple of times. When we are too heavy handed with the spray paint we get runs and uneven spots – I've learned the hard way. Slow and steady wins again.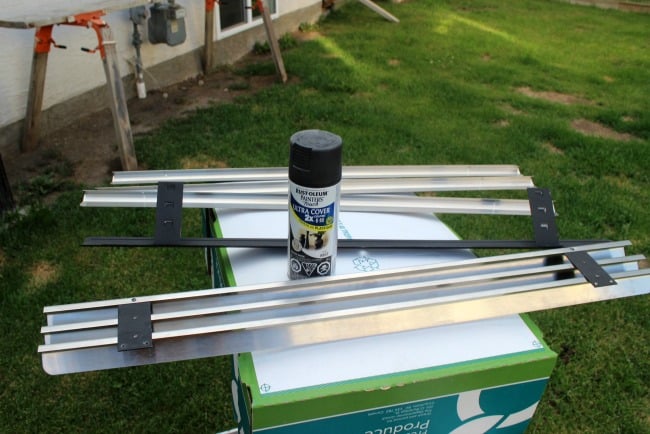 That black finish makes a world of difference. Something about it always felt slightly outdated. As I transformed the room to a more rustic/industrial look, I realized that the bronze-ish finish on the fireplace was throwing me off. It just didn't fit the room any longer. Now the fireplace looks chic and modern and stunning. We have the same fireplace in another room in our home and now that I've seen the results, I am most definitely dragging that one outside to be painted too!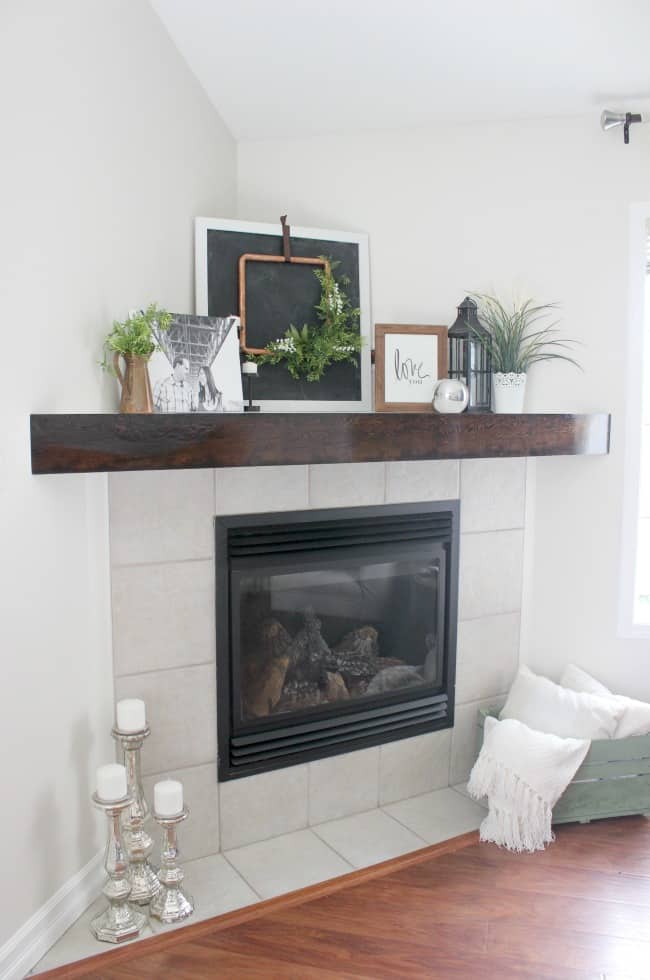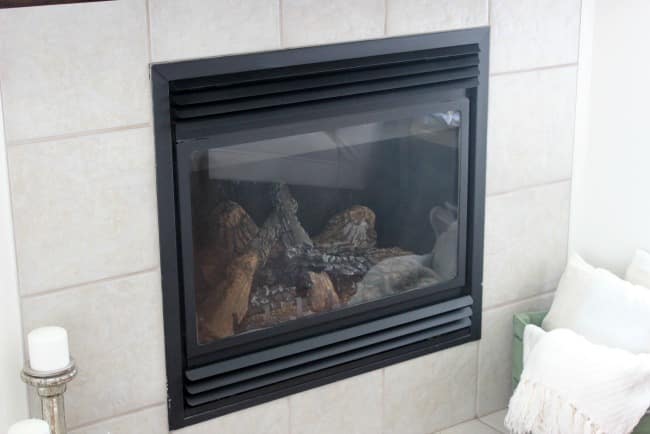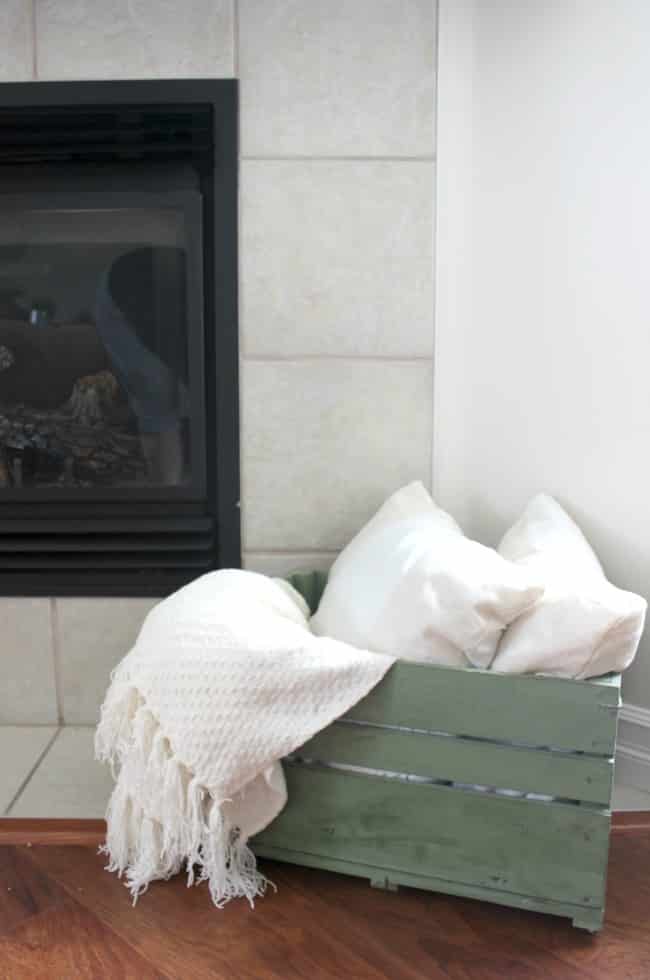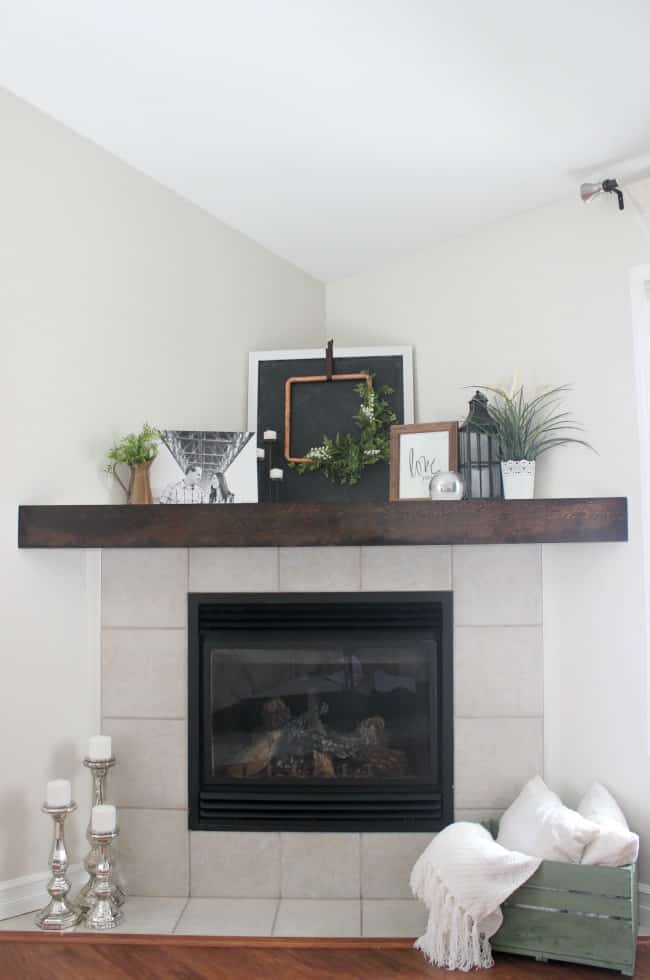 If you are looking for an update that's a bit more involved, I shared the build plans for that lovely Wooden Mantel too. Pop over and let me know what you think!