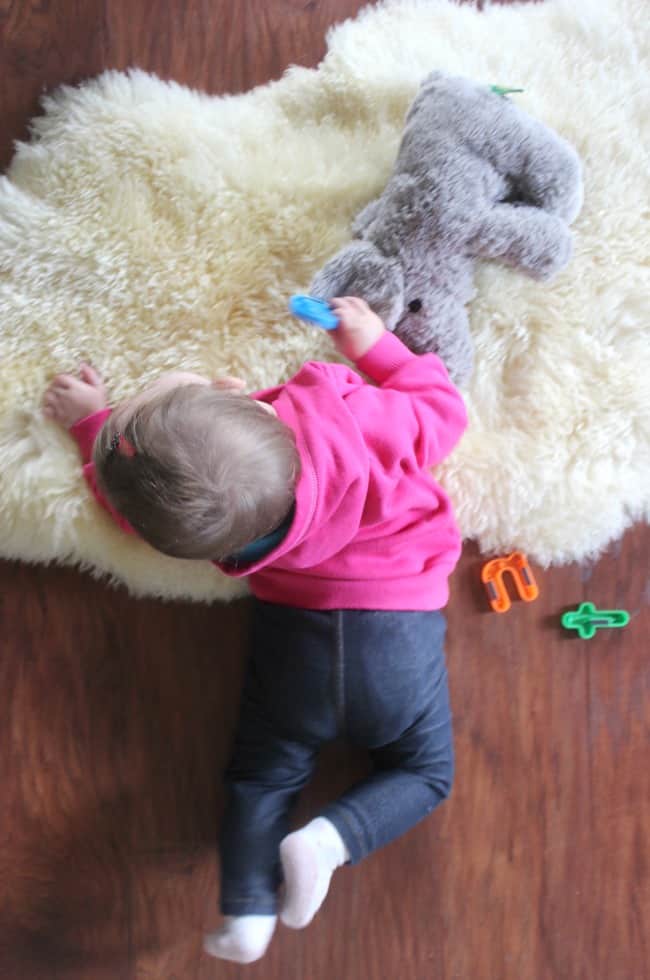 Evelyn is now 20 lbs., 28 inches long, and ten months old.
Once a month I step away from my DIYs to remind myself that I'm a mommy first and a blogger second. I hope you don't mind my monthly updates! Life with two kids is waaaay more work than life with one. There are many, many days when I wonder how I get anything else done at all. These ages are so precious though – I'm trying to enjoy every minute. If you ever wonder why my post schedule is all over the place, it's because I stopped painting to read books all afternoon, or ignored my photography to take the girls to the park, or put the computer away to do a puzzle – enjoying every minute.
Evelyn seems so tiny compared to her sister at this age. She is constantly on the MOVE! Crawling everywhere, climbing up furniture (& mommy's leg), chasing her sister. She is a devoted mama's girl. She'll search every inch of the home until she knows where I am. And she'll drive everyone else crazy when she doesn't know where I am. She eats everything we put in front of her and more. Seriously LOVES food. Evelyn is a dancing machine (just watch for my instagram stories if you don't believe me!). Put some music on and watch her shake her little booty. So much rhythm in a little person. She still loves her Lucy elephant, her sister, and her sleep. She was not very happy about participating in a photo shoot this month, but still, is there anything cuter than a baby in a hoodie?! Life with two girls is bliss.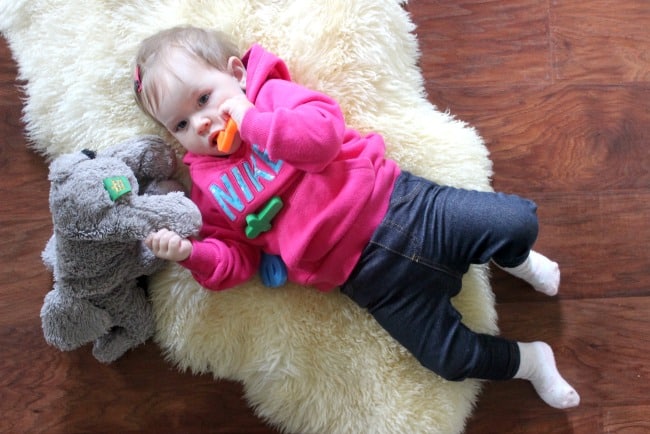 Baby plank!!!