*This post contains affiliate links, but as always, ideas and opinions are 100% my own. For more information, please read my disclosure policy*
It's my favourite time of the month!! It's Home Depot
Gift Challenge time! If you haven't been here for one before, each month we chose ONE item from Home Depot
and ONE gift recipient, and then this amazing group of bloggers creates gifts! This month we were challenged to make something for a friend using natural rope, and I knew right away that I wanted to make a tabletop. Once I found the perfect piece of thrifted furniture, I was ready for my Magazine Rack Makeover!
*Note: This challenge is not sponsored by Home Depot, we just like their products!*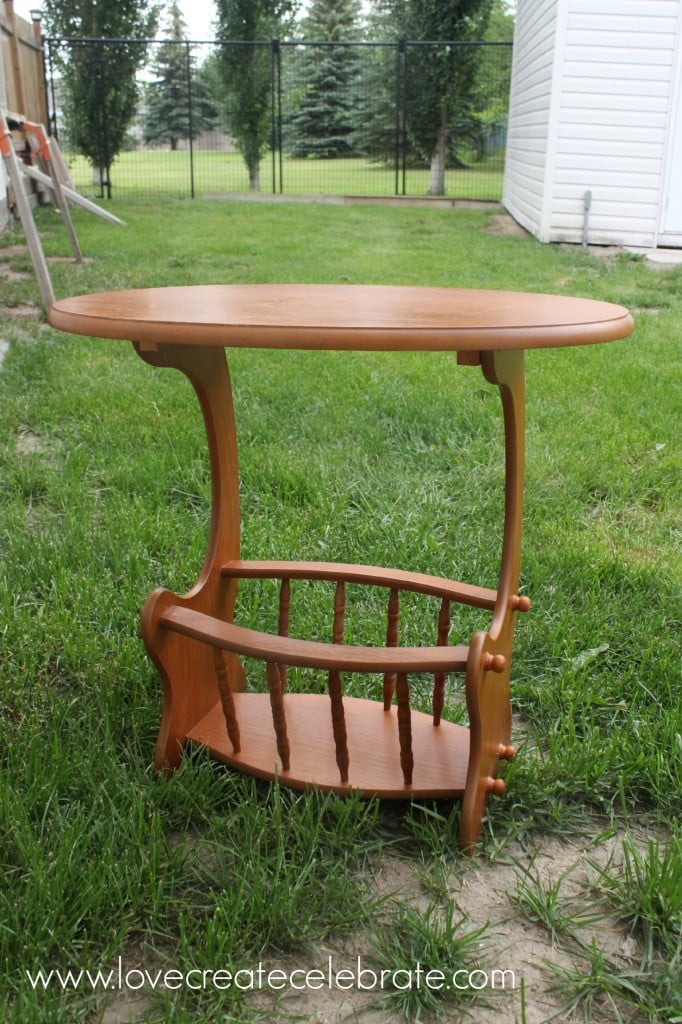 Once I knew I wanted to make a rope tabletop, I needed the perfect piece of furniture… preferably something with a round top. So I ventured out to the one and only furniture thrift shop near by… and luckily found this beauty! An old magazine rack was perfect!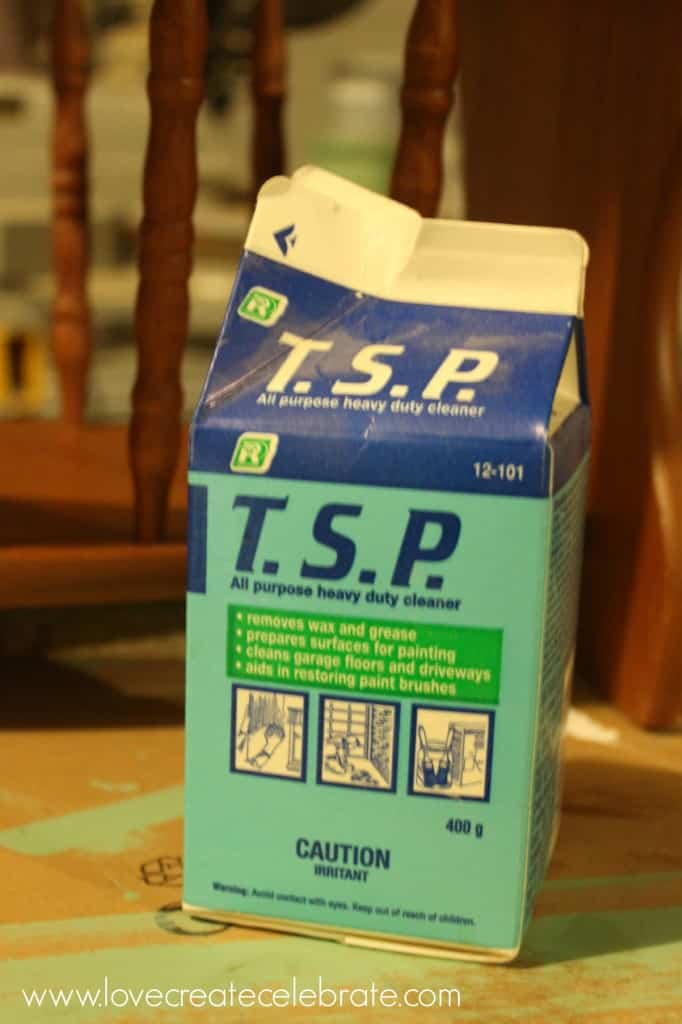 I started by rubbing down the entire piece with
TSP
to remove any old wax and grease. Then I sanded the piece by hand just to help everything adhere better.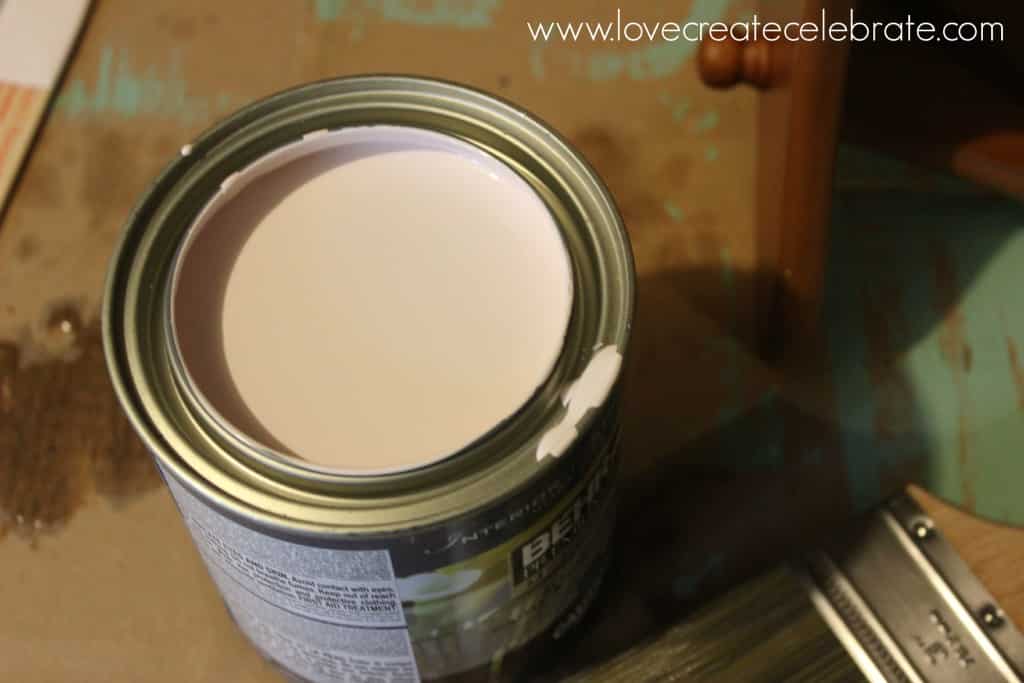 While I was at Home Depot
buying my natural rope, I also stopped by the paint department and bought the softest shade of pink that I could find in a paint and primer – it was called Vienna Lace. When the table was clean and sanded, I gave it not one, not two, but three coats of paint. I also used a brush instead of a roller, because I wanted the look of the brush strokes rather than a very cleanly painted piece.
When the piece was ready, I took the table top off, and started added my rope. I began a the bottom, side edge, make sure to leave a bit of extra rope unglued at the end. Then I slowly added
LePage PL Premium
glue, and slowly wove the rope around the edges, gradually moving upwards and inwards. You must unravel all of the rope in order to make sure there are no bends and kinks as you are gluing rope down.
You can see in this photo above that I had to start a new piece of rope about half way through the project. I lined it up perfectly, glued them both down with
LePage PL Premium
, and you'd never know where the rope pieces started and ended! The glue I used was perfect too because the colour blended exactly with the natural rope! (It was my husbands idea… I was going a different direction and was skeptical of his suggestion… but as with all things in the garage, he was right!).
Here's the completed table in all it's glory:
I styled it a bit, and put it up in my master bedroom, where it will live permanently as part of my Master Bedroom Makeover :)
Hope you liked it!
For more great rope inspired projects, check out the masterpieces from the AMAZING bloggers below!!
Curious about another Home Depot Challenge project? Check out the Hexagon Wall Planters I made a couple of months ago :) I know you'll like them!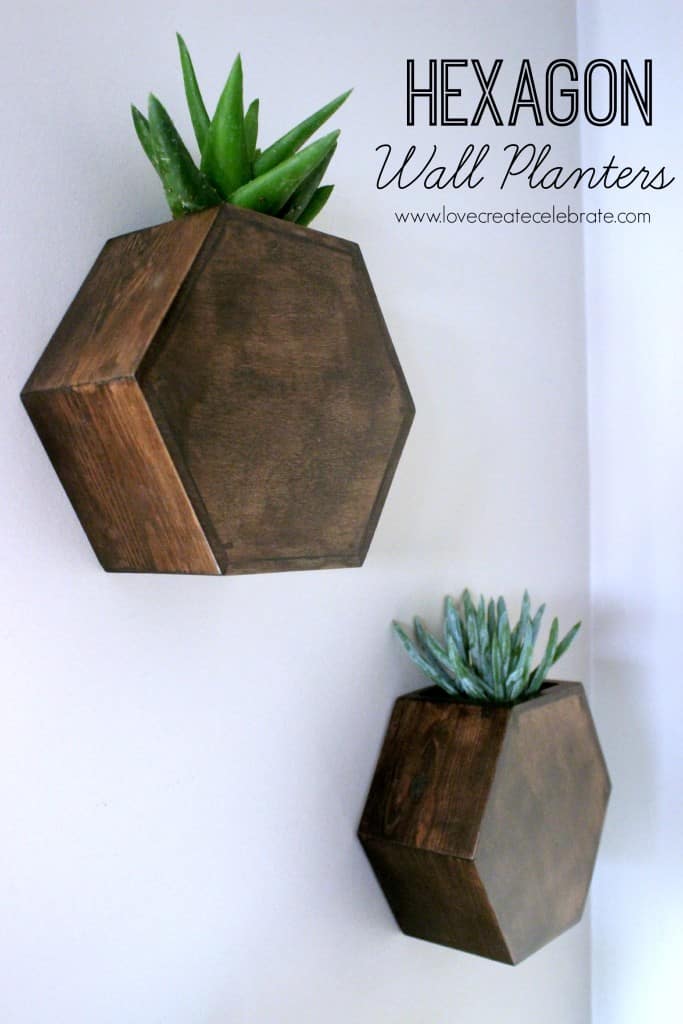 {xoxo}