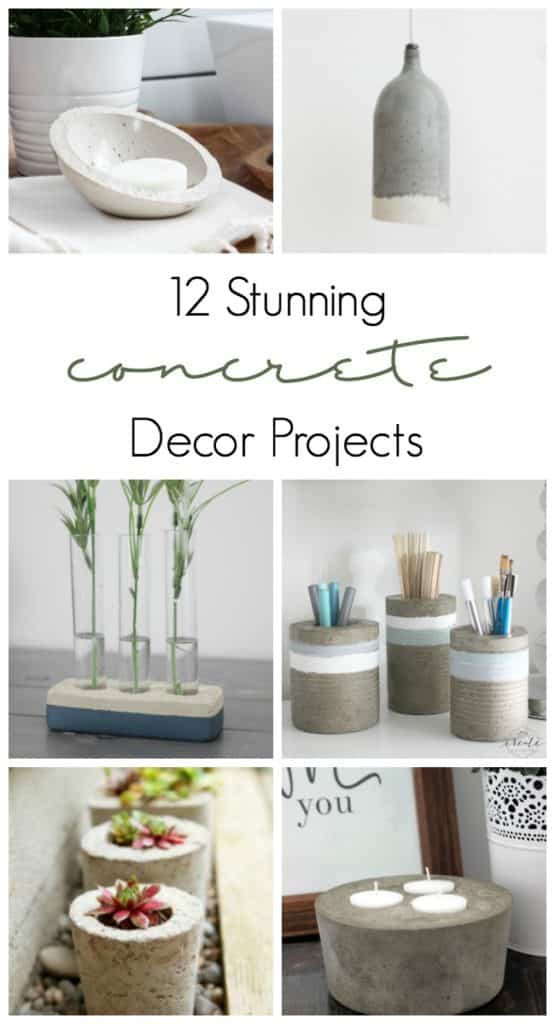 Meet concrete, my friend who has long been an element of industrial design (which we know I love from this DIY table, and this organizer, and this shelf, etc., etc.,). But have you noticed concrete decor sneaking into the realms of modern design too? Concrete is such a unique and inexpensive material that it's easy to see why people would gravitate to it. Originally people saw concrete decor as cold, but now we are loving the raw texture and recognizing concrete pieces for their unique beauty.
Why do we love concrete decor?
Inexpensive and unique. Take a look for yourself! Here are a few of my favourite current favourite concrete projects:
Concrete Soap Dish by Love Create Celebrate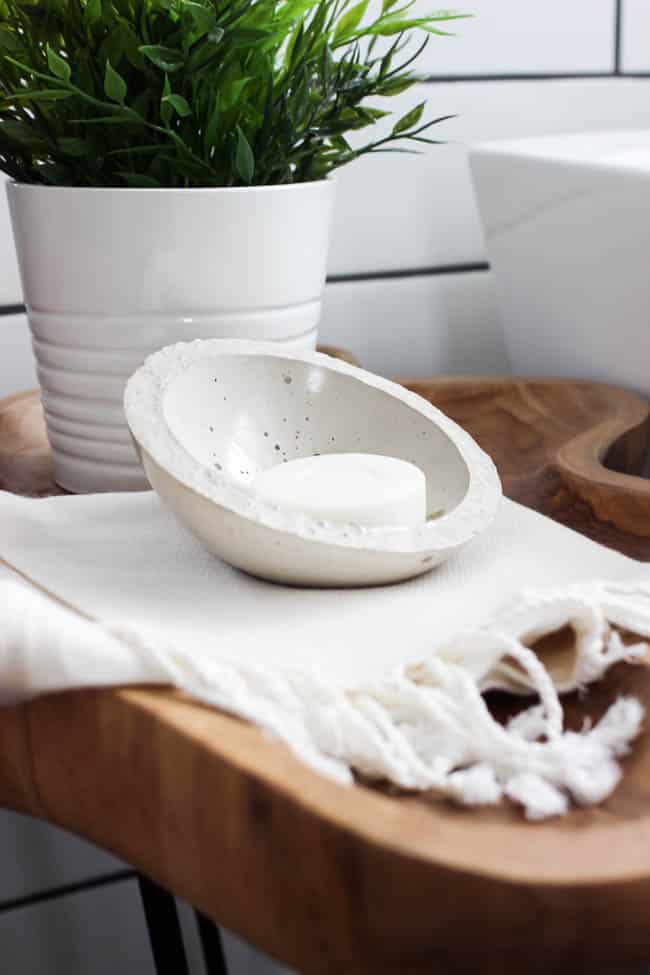 Concrete Lamps by Homemade Modern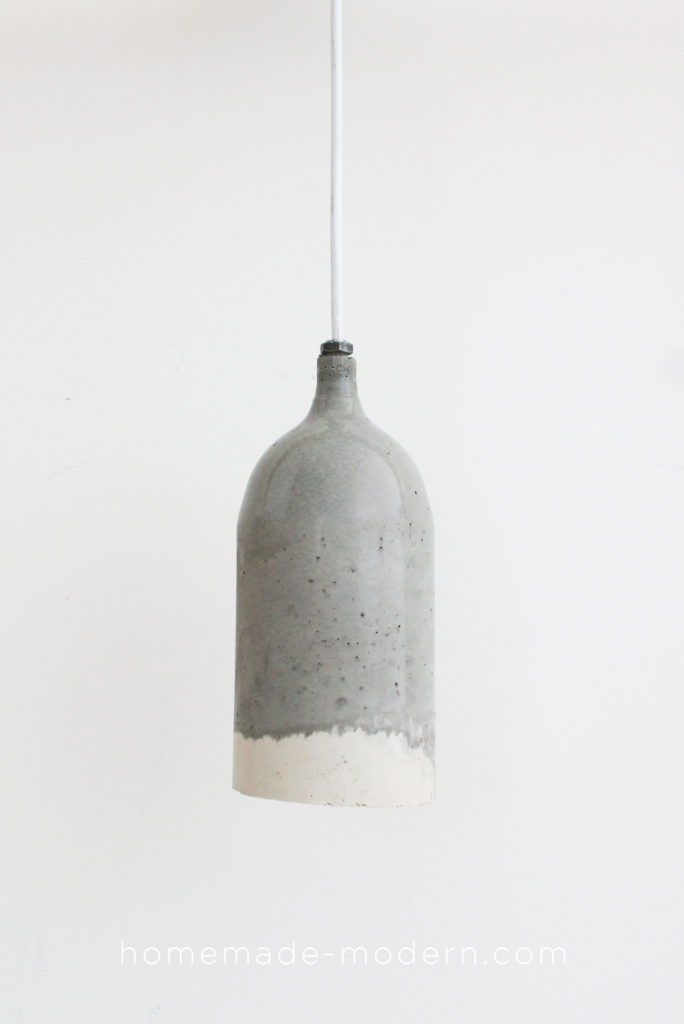 Tiered Concrete Planter by Anika's DIY Life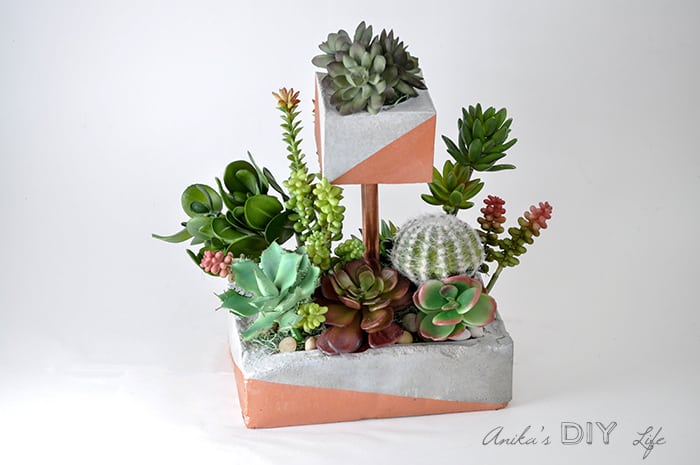 Concrete Candle by Love Create Celebrate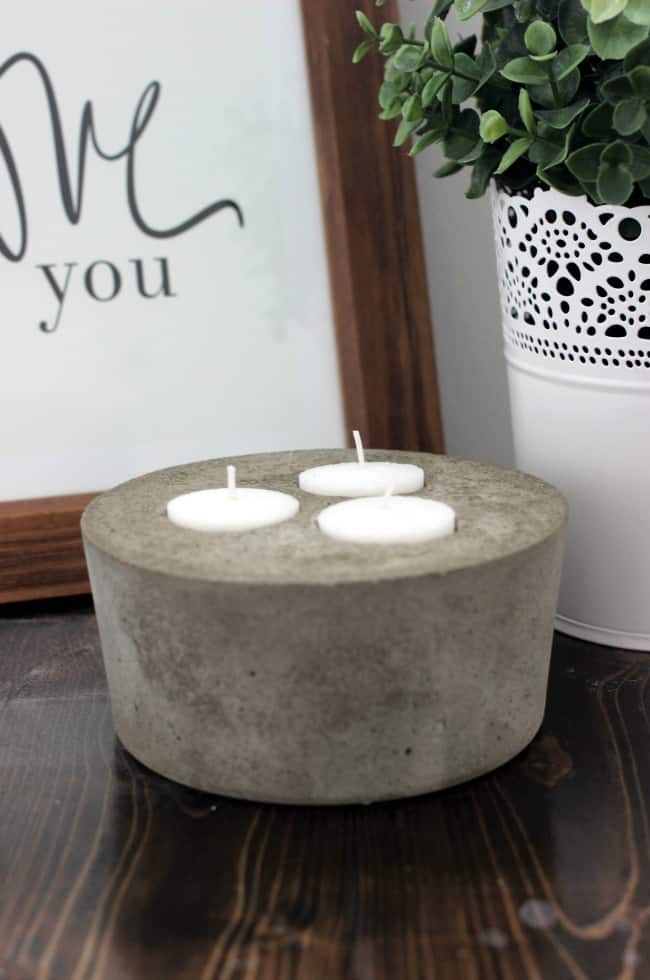 Faux Concrete Rug by The Uncookie Cutter
Concrete Nightstand by Homemade Modern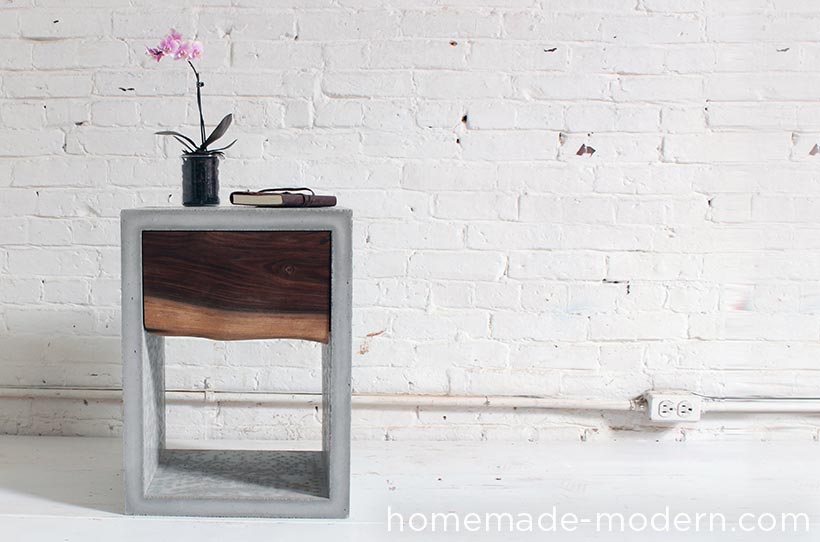 Concrete Vases from Tin Cans by Love Create Celebrate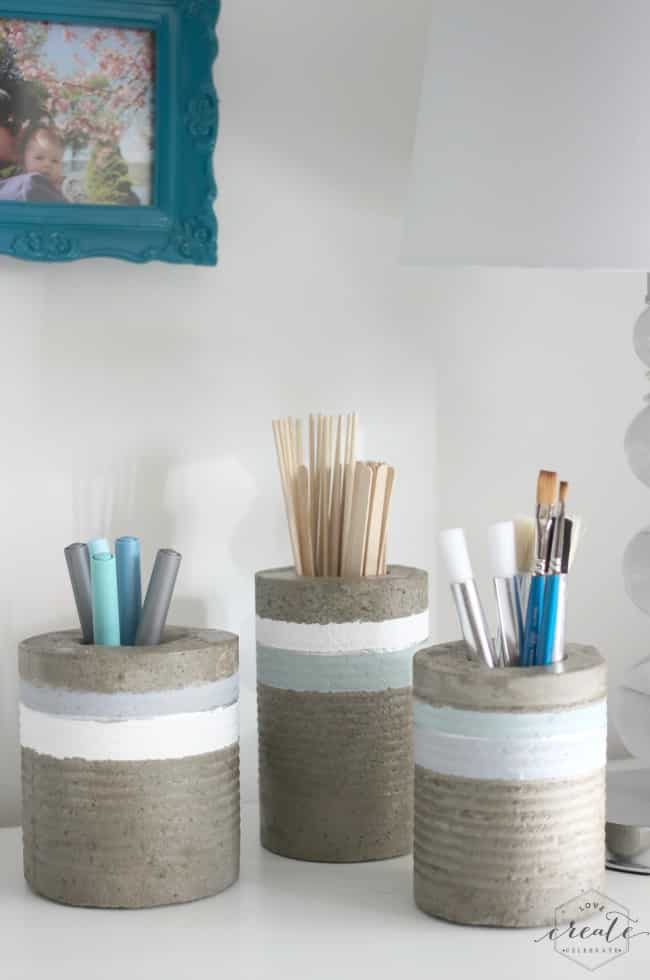 Decorative Concrete Signs by Paint Yourself a Smile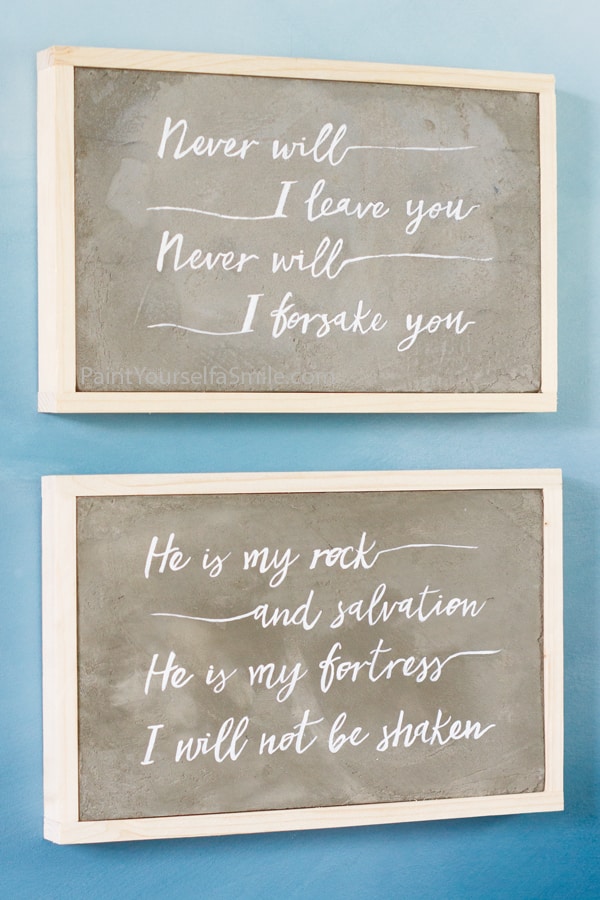 Tall Concrete Planters by Garden Therapy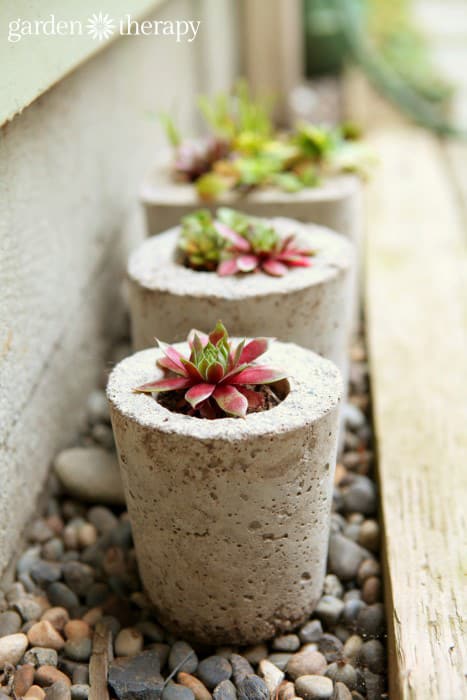 Single Stem Vases by Love Create Celebrate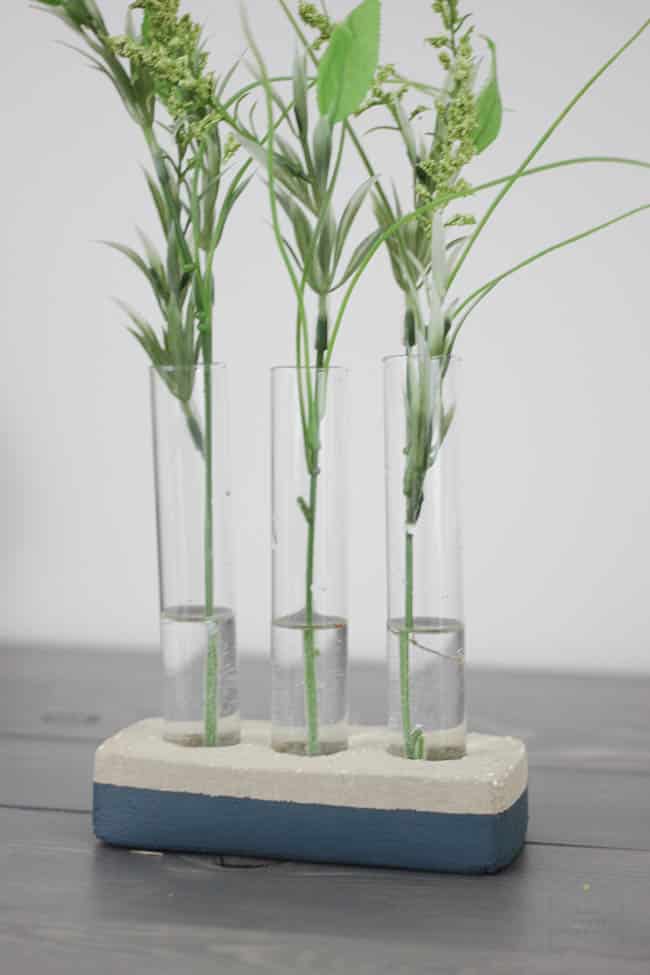 Concrete Vases by Homemade Modern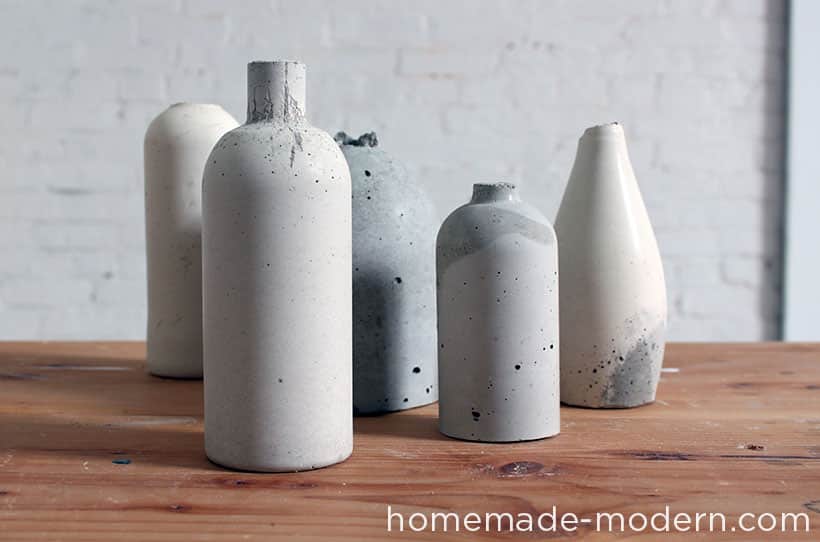 Mini Square Planters by Love Create Celebrate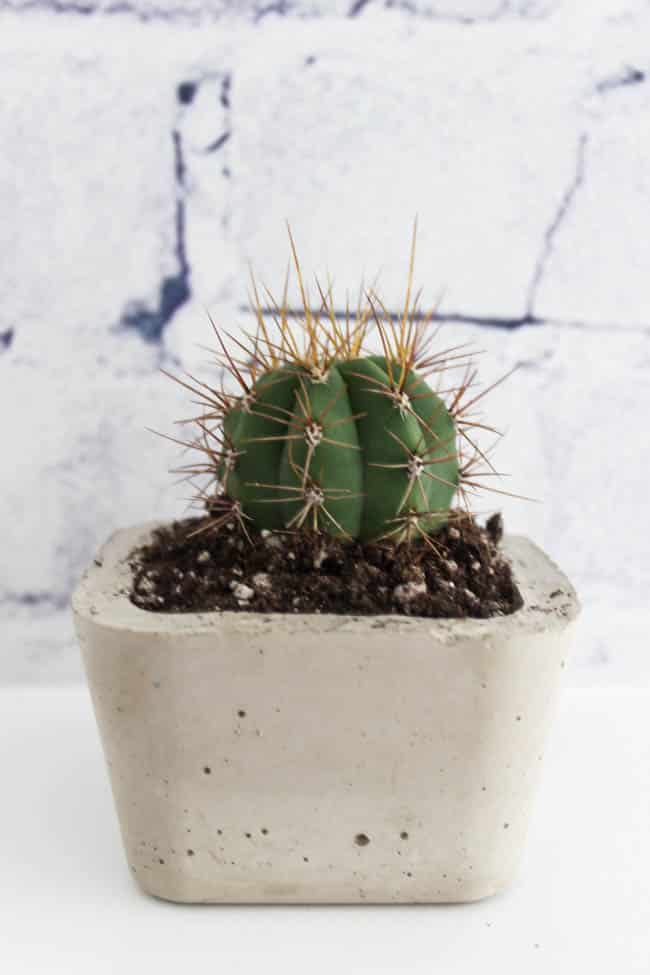 If you've never done anything with concrete before, a bag costs less than $10 and one bag could probably make all of the above projects! Ok… except for the side table maybe, but I had to include a piece of furniture, because it's stunning!
I hope you're feeling inspired to pull out a bag of concrete! If you have any questions, please ask!