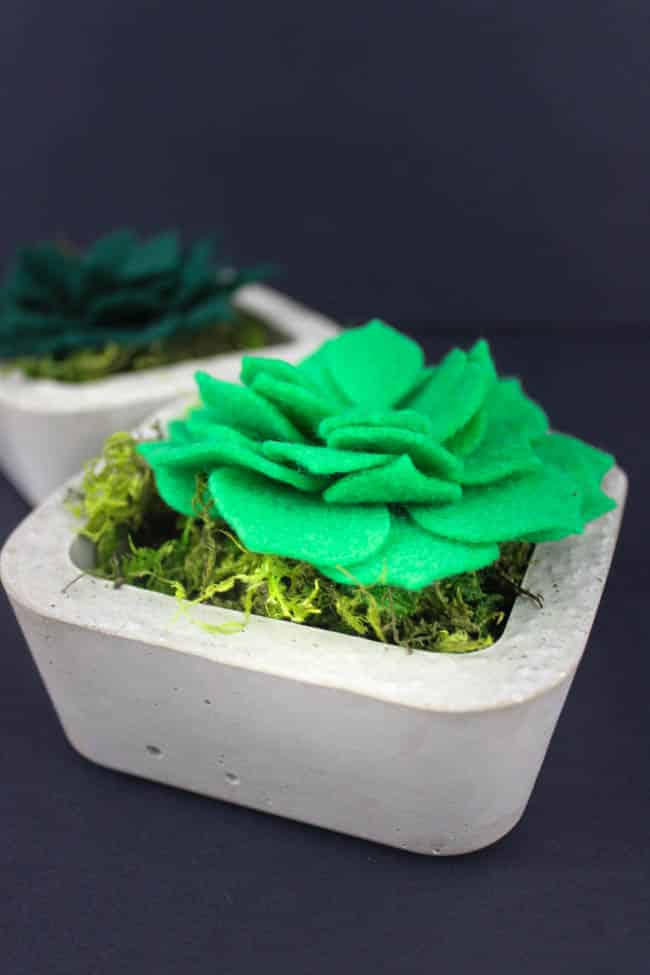 *This post was sponsored by Spellbinders and may contain affiliate links for your convenience. For more information, please read my disclosure policy*
I must've really been missing Spring this year. In previous bloggy years, I've made one (if any) Spring projects to share on the blog. This year… well.. this is my fourth Spring post, and it's not the last one (*hint* wreath coming!! *hint*). I was really yearning for some relief from our long winter. I used these mini concrete planters and faux succulents in my recent Spring Tablescape, and I promised to share the simple tutorials with you, do here they are….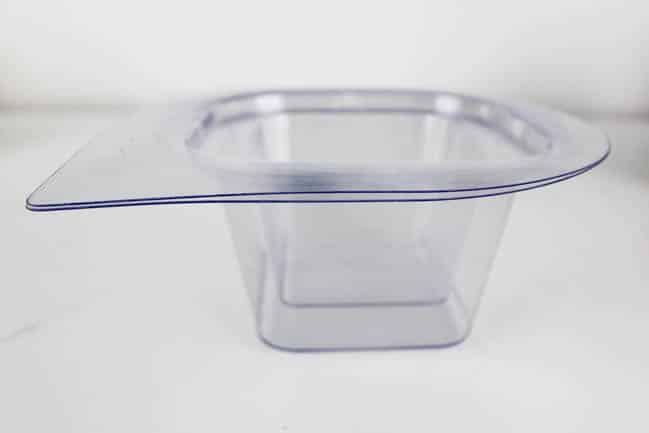 I'll start with the mini concrete planters. To make these, you need:
Square Mold
Makers Mix
Vegetable Oil
Concrete Sealer
Plastic bowl for mixing
Start by greasing your square mold with vegetable oil.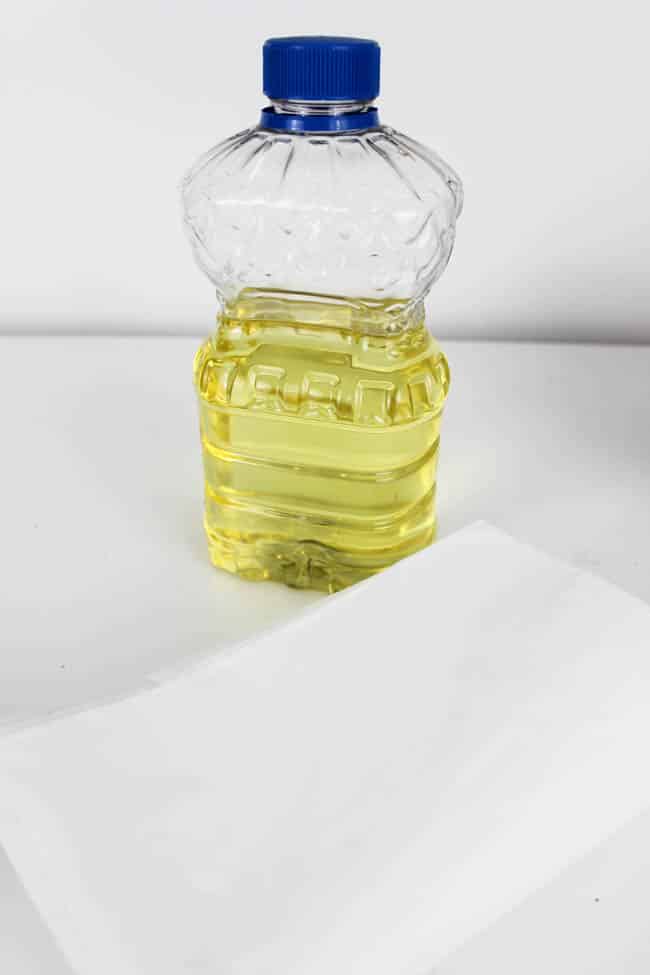 I used Makers Mix to make my concrete planters because I was making six of them, and this stuff sets in less than an hour!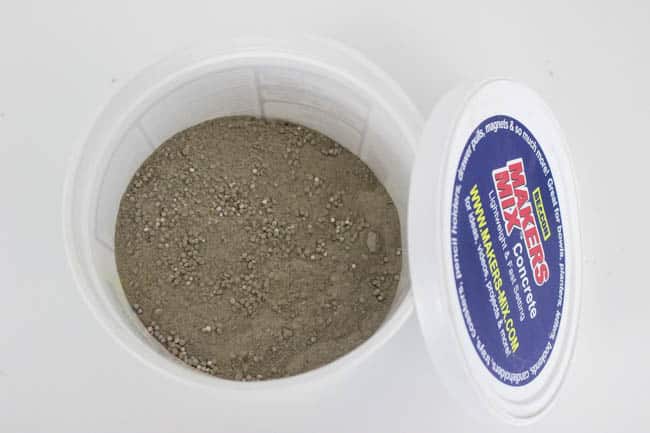 Mix water with concrete, as per the directions on the package, and stir well.
Pour your mixture into the square molds to your desired height. I made all of mine about an inch high. Tap the mold on the table a few times to release any air bubbles. Let it sit until dry.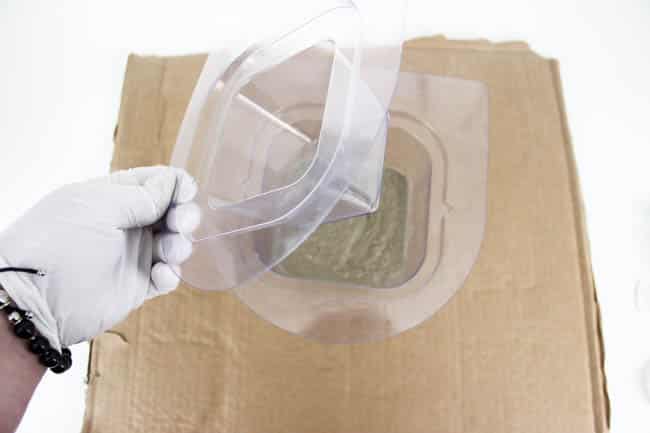 Once dry, use a concrete sealer to seal and protect the planters. I didn't really need to use this because I made faux succulents and they weren't going to get any water contact, but I sealed them anyway in case I change their use in the future.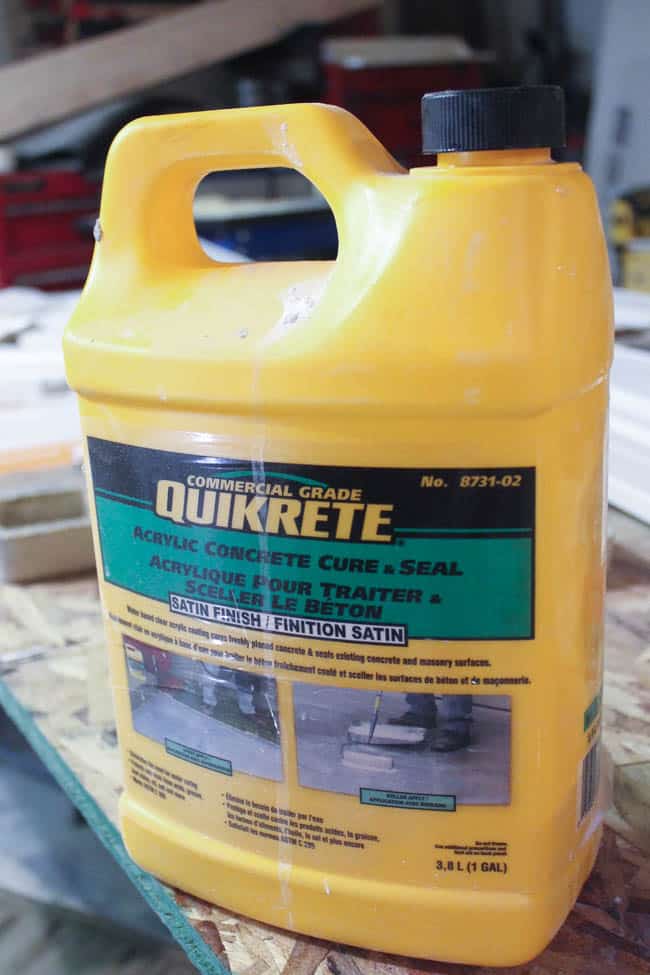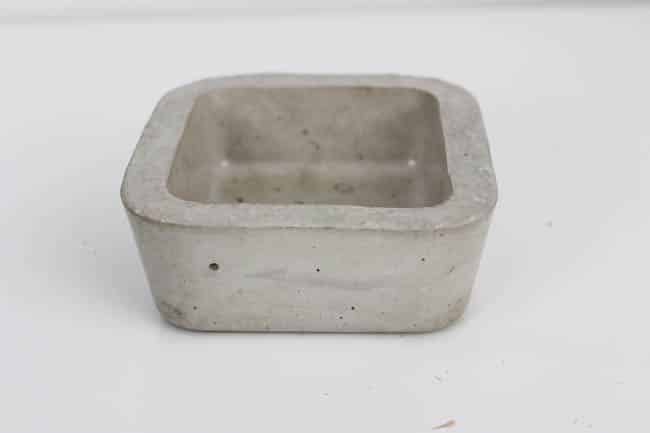 Now that those are done… we're off to make the faux succulents!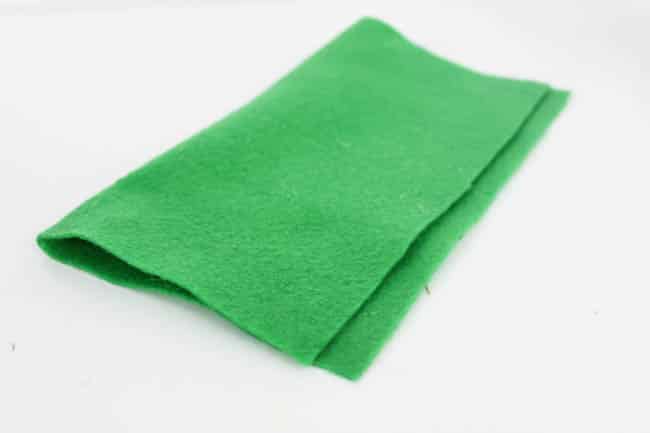 LOVE how these little guys turned out. Here's what you need:
Green Felt
Platinum 6 Machine
Sweet and Succulent Steel Rule Die
Simply Succulent Steel Rule Die
3-in-1 Glue
Moss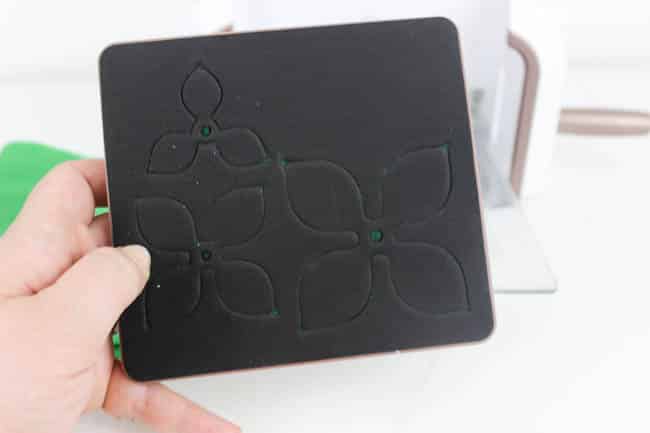 Place your felt overtop of one of the succulent steel rule die cuts, and roll is through the Platinum 6 machine. You can double up the felt into two layers to cut. One standard sheet of felt will cut four individual succulents.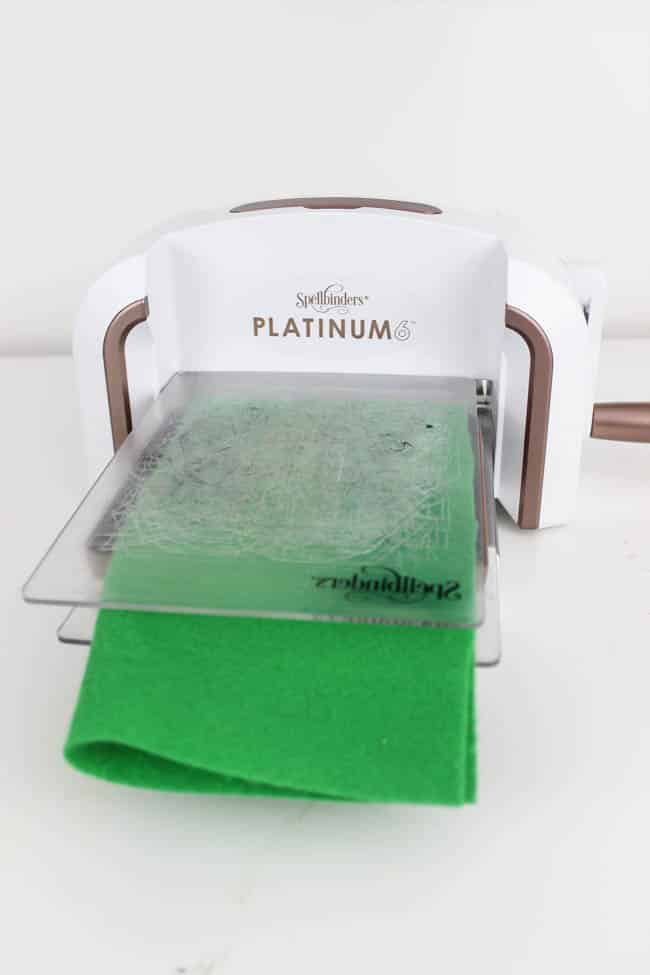 One succulent was just too flat for my tastes, so I actually cut three of them out and layered them. I glued the three largest pieces together first, staggering the leaves. Then the three medium pieces, and finally the three small ones.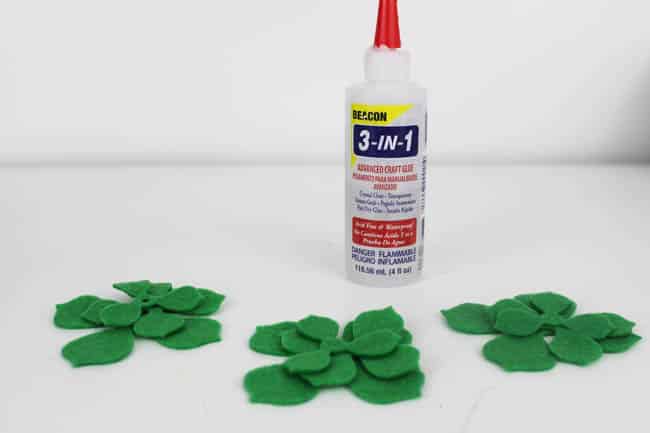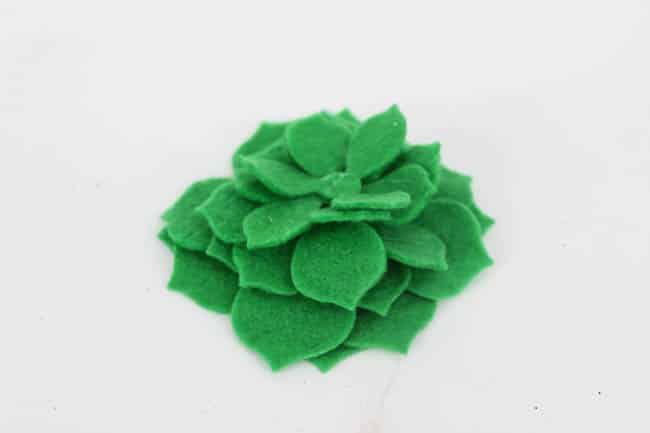 Once the planters and succulents were done, I filled the planters with moss and placed a succulent on top :)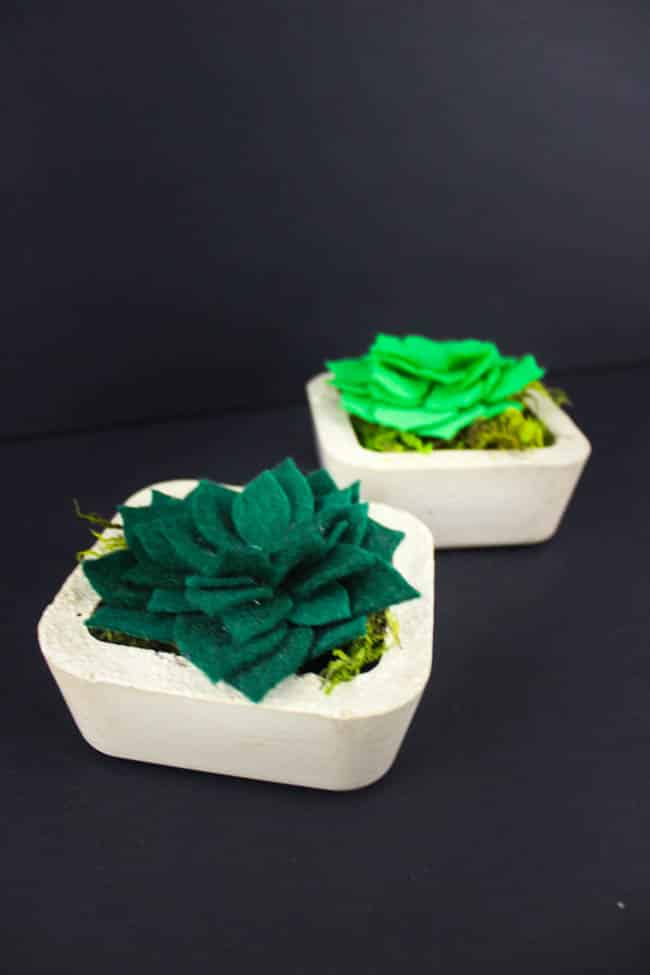 I used them as place settings for my recent Earthy Spring Tablescape. They looked perfect!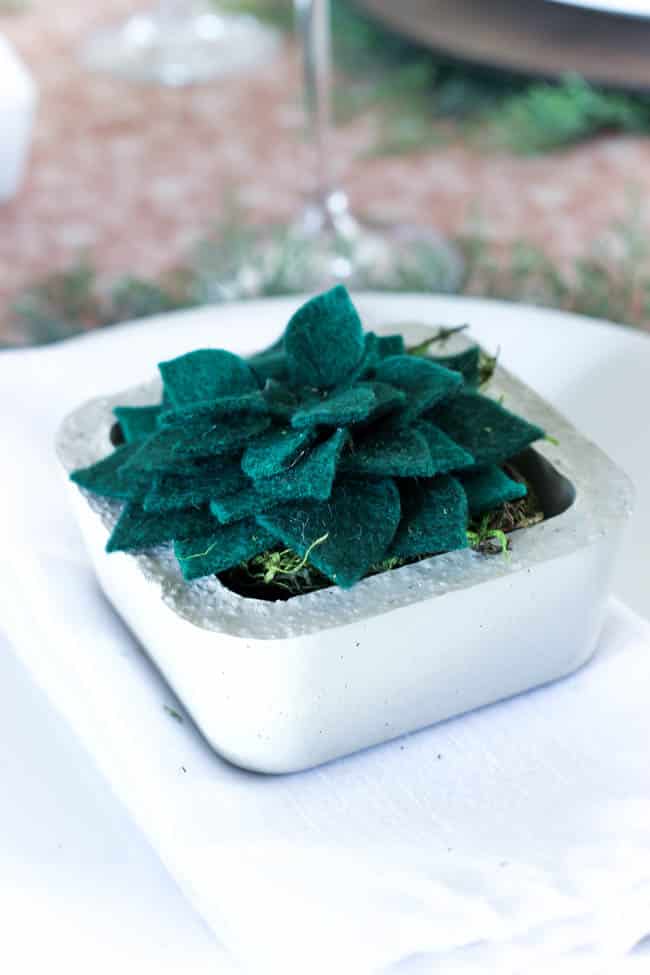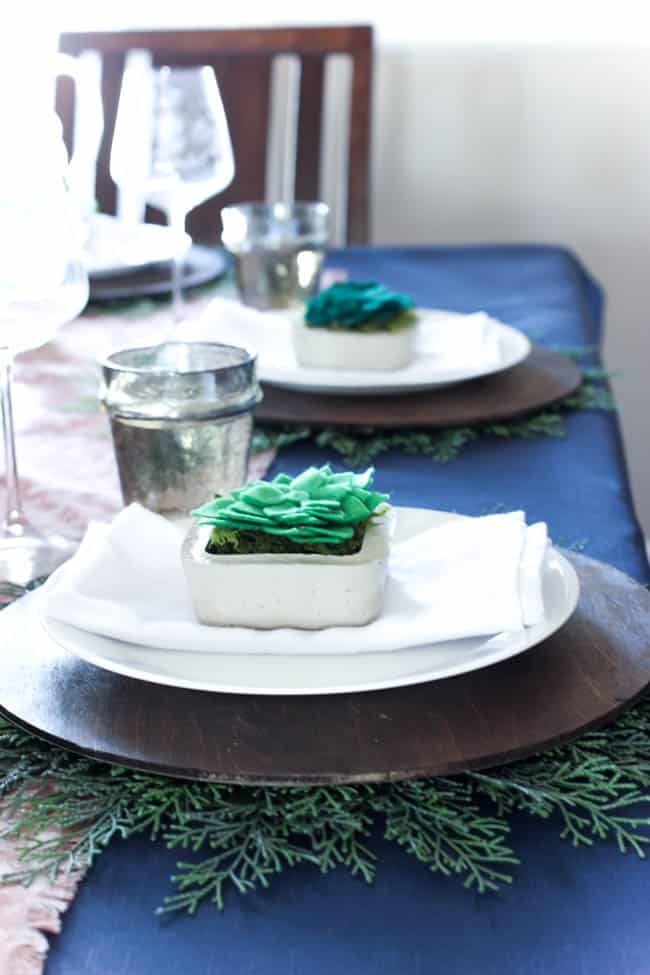 I also used the same mold to make a slightly larger concrete planter!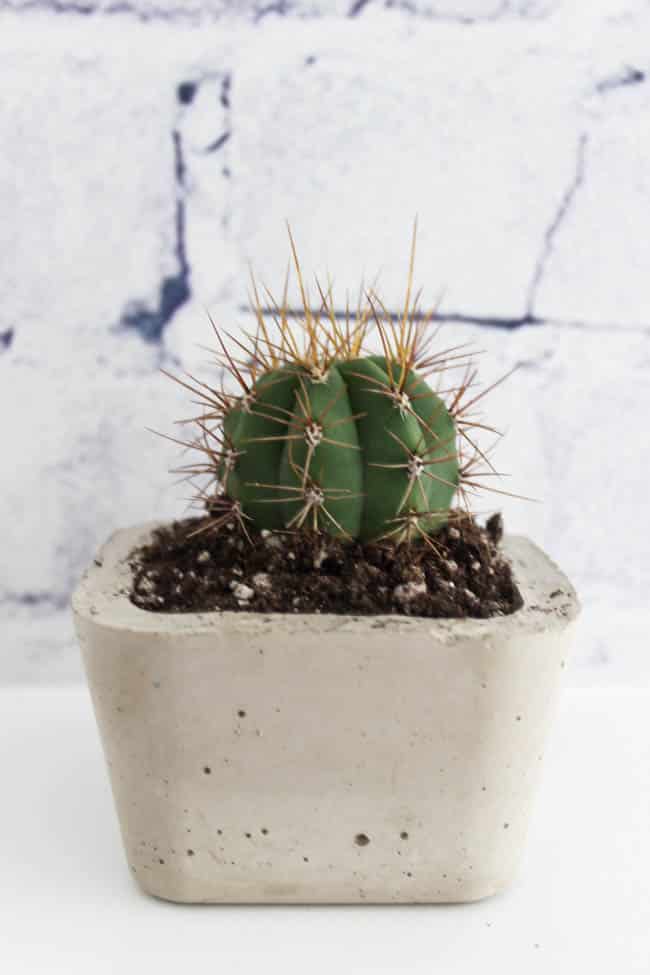 Do you like the shorter or taller version better?
If you like planters, you'll love these Single Stem Concrete Planters too!