Do you know what your design style is? I ask because I'm still figuring mine out! Once I had a job and a home, I started buying decor and making decor that I thought I liked. Sure, everything I bought was beautiful. But the pieces didn't mesh in my home… they still don't. All that is starting to change though. Lately I've found a love for DIY Industrial Decor. I just love making pieces with a bit of industrial flare.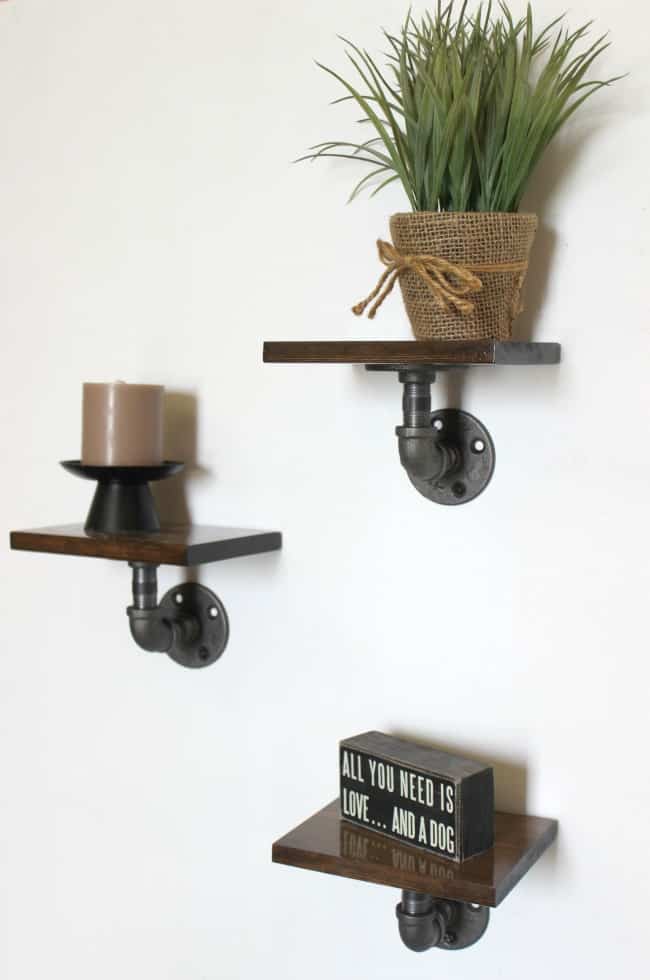 This little set of shelves is the perfect example! I made these Industrial Display Shelves and I LOVE them!! I've also made this Industrial Side Table and this Industrial Pendant Light. I promise that all of my decor and building projects won't be the same… but I'm happy to have found some cohesive elements to my DIY decor.
Since I also love the modern design style. I'm calling my style Modern Industrial. You can see exactly what I mean by following along with my six week One Room Challenge, in which I'm transforming our guest bedroom into a Modern Industrial Retreat.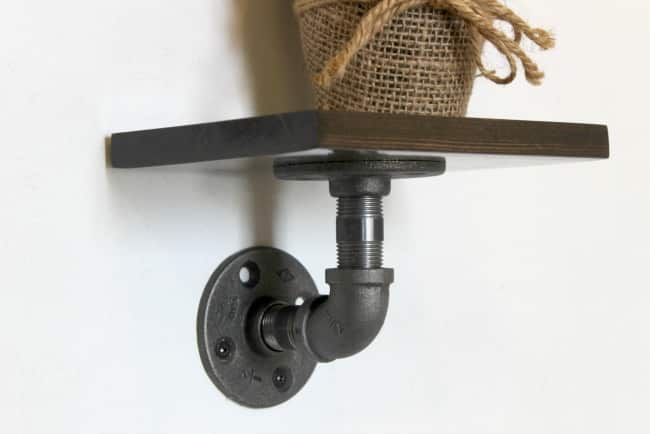 For now, don't forget to pop over and see how I made these Industrial Display Shelves