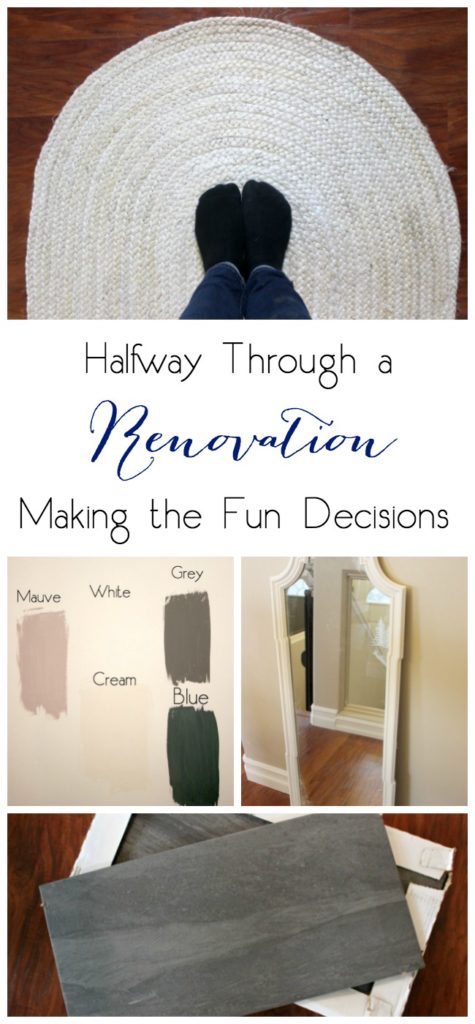 Welcome back! If you're stopping by for the first time, you're catching me in the middle of a six-week long Master Bedroom Closet renovation. I'm participating in the One Room Challenge hosted by Calling it Home (once again!), and completely re-doing a space in a mere six weeks (start here if you're new). Last week, I shared all of the labour-intensive horrible things that we had to do. Ugh. I'm happy to report that we survived, and this week we finally got to start making the fun decisions!
*This post was sponsored and may contain affiliate links. Thank you for supporting Love Create Celebrate! For more information, please read my disclosure policy.*
Week 1 / Week 2 / Week 3 / You're here / Week 5 / Week 6
Just as a reminder, this is our design plan for my dream closet. Last week we started the project and I didn't realize just how much work it was going to be. It's a LOT of work! lol.
Last week we had started drywall and now you can see it all finished in place!
We sanded until we had drywall dust on every inch of our bodies, and then did some mudding and taping. And then did it all again. Sand. Mud. Tape. Repeat.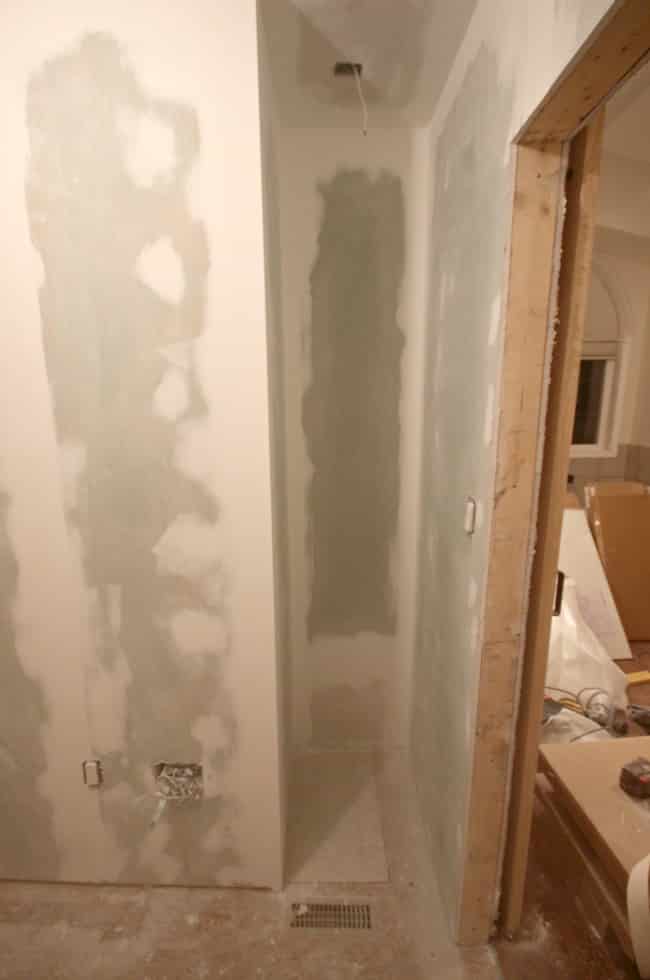 Once the mudding and taping was done we were ready for primer – yay! Painting is a victory in my books! Bulls Eye 1-2-3 is my absolute favourite primer. HIGHLY recommended if you're not sure which brand to go with. We use it with any and all paint brands.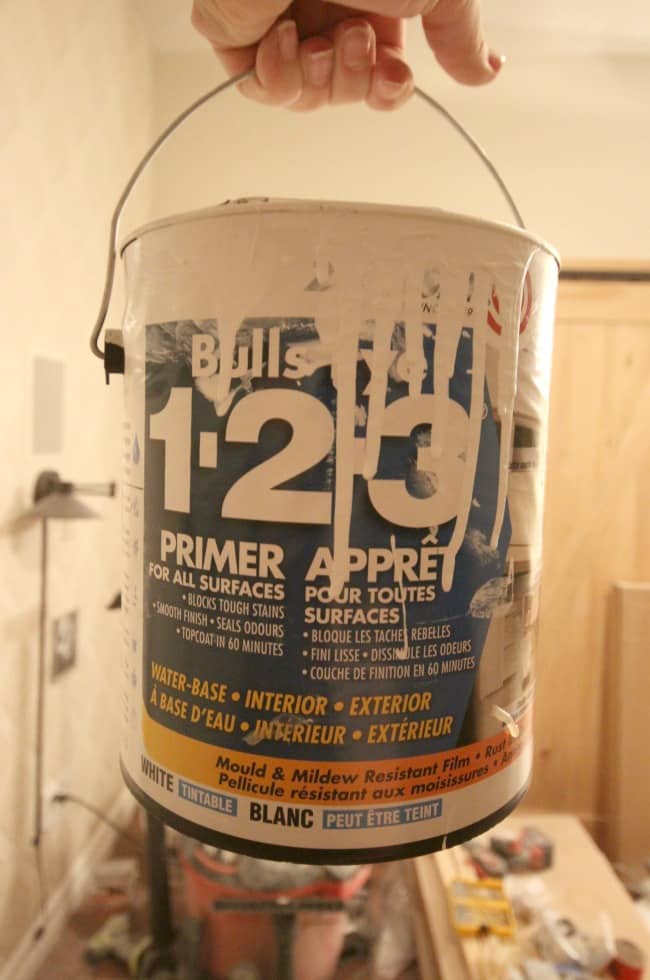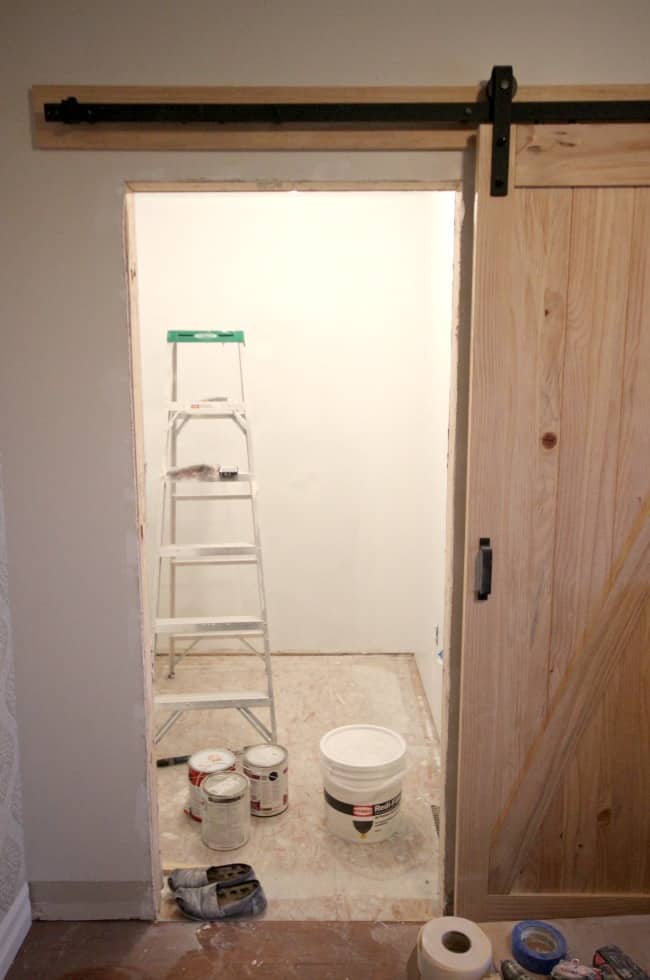 After two coats of primer, it's starting to look like a real space again!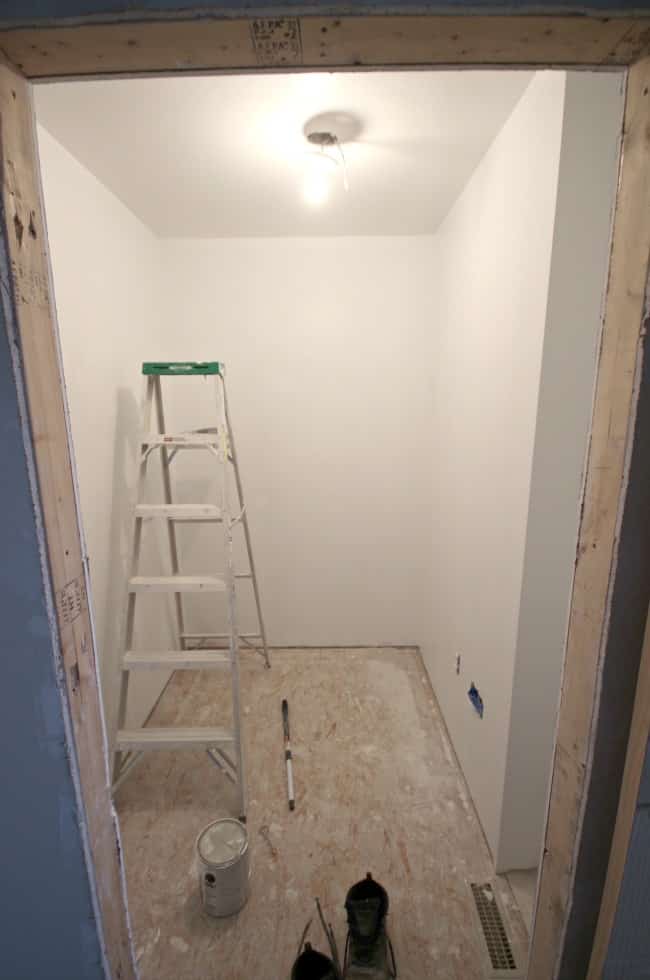 If you follow me on Instagram and watch my stories (videos), then you know that I've been struggling to figure out what paint colours to use! I debated between the white and cream colour (you can't even see the white here because it's almost identical to the primer) and decided on white.
BUT I have one wall that will not have cabinets on it, and I've debated making it a feature wall. I plopped some mauve, grey, and deep blue on the wall to try and get a feel for it, but I'm worried that the dark colours will make the space shrink and seem too small. What do you think? Do you like any of those for a feature wall?
Another option is to put up a big mirror – like this one below – and paint it in one of the accent colours instead. SO many choices!
One thing I did decide on is using Polycrylic protective finish on my beautiful barn door (from last week). It will maintain the natural wood and won't change the colour when applied.
We have a huge pile of boxes now, that will one day be beautiful wardrobes!
I also got to decide on tile this week. If you saw my original inspiration board, I was thinking about a light, wood coloured tile for the space, but when I was shopping, I just couldn't find exactly what I was envisioning, so I decided to switch directions and go for a dark, charcoal tile… another reason I'm hesitant to use the dark paint colour!
And my final decision was picking out this beautiful white jute rug! Don't you think it will look perfect on top of that dark tile?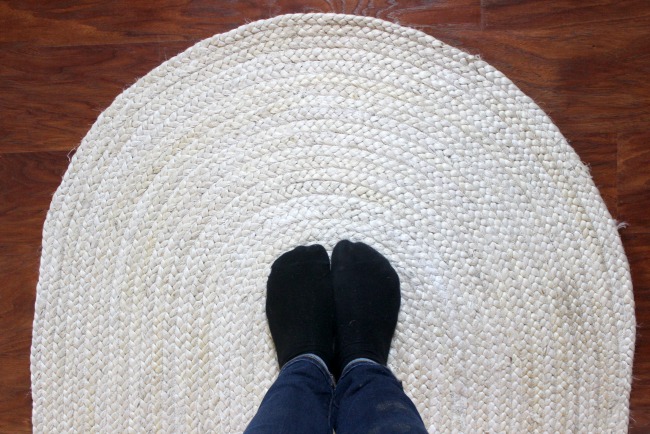 Here's how we are doing on our lengthy Master Bedroom Closet To-Do List:
Clean out closet (FULL purge!)
Complete demo
Reframe closet (& shower!)
Cut/build new door frame for barn door
Move electrical, vents, and water
A BILLION OTHER THINGS THAT WE DIDN'T PLAN ON
Drywall up
Scrape popcorn ceiling
Paint walls and ceiling
Trim closet and doorways
Install sliding barn door
Stain sliding barn door
Install new tile flooring
Install Weathered Wood Ceiling Panels
Install new wardrobes
Buy a new rug
Build DIY closet lighting
DIY a closet mirror
DIY Drawer Pulls
Buy closet accessories
I'm looking at this list thinking that there is still a LOT of work to do… really hoping I can get it all done in the last two weeks! Wish me Luck!
See more of my One Room Challenge Here:
Click HERE to see more great One Room Challenge Participants!