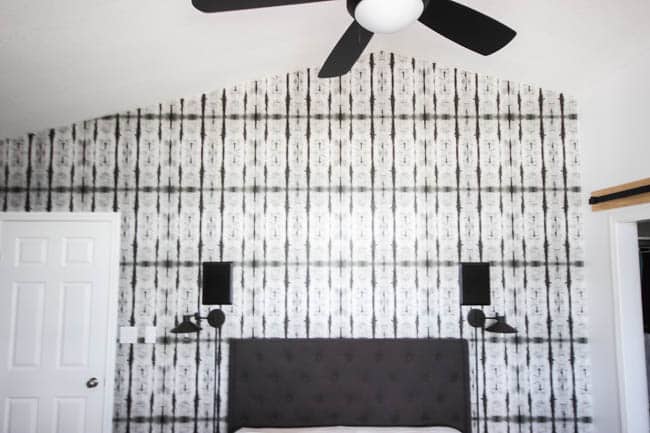 Last week you all saved my butt! I solicited some advice on how to style this space after I made some last minute changes, and you guys came through. Did you read all of the wonderful suggestions in this post?! I was blown away. This is the fifth week of the six week challenge hosted by Linda at Calling it Home, which means that next week is the exciting week! We are all revealing our gorgeous spaces! Here's what I was up to this week…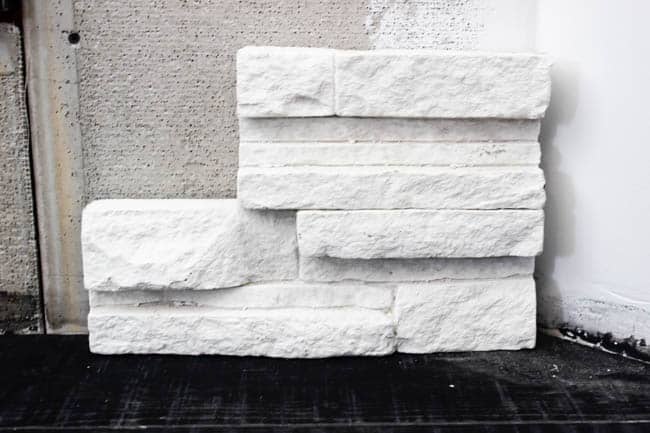 We haven't actually finished the fireplace yet… it's one of those things that's easy to say, "we'll do it next week," but now it's next week…. and the last week. So we need to hustle! We are using this white brick around the fireplace, and I think it's gonna look amazing.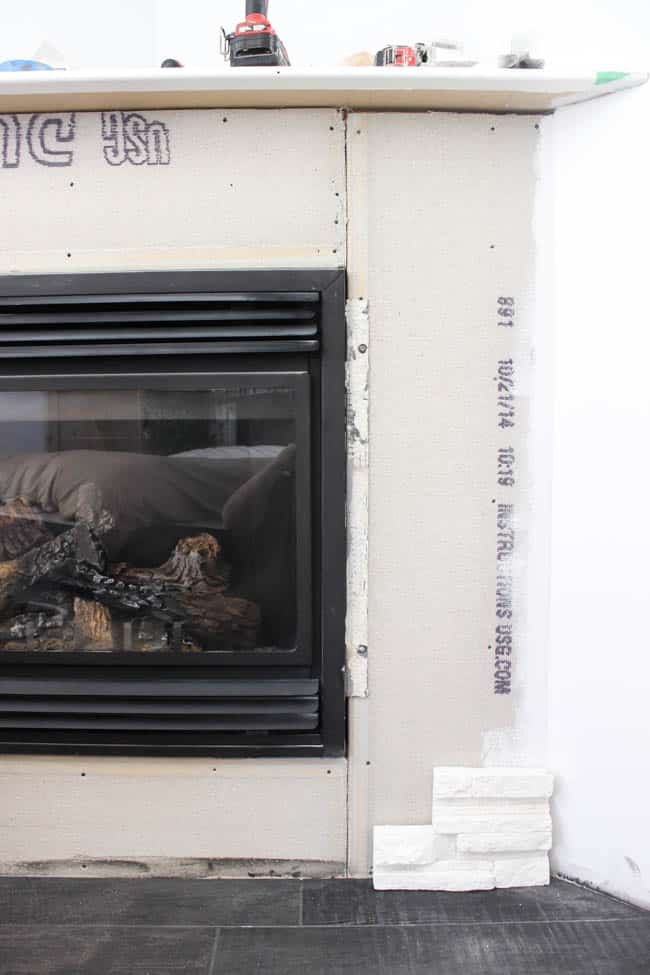 We made this mantel last year to go above the fireplace, but I had stained it with a glossy finish and really didn't love the finish. So we sanded the mantel down and refinished it this week.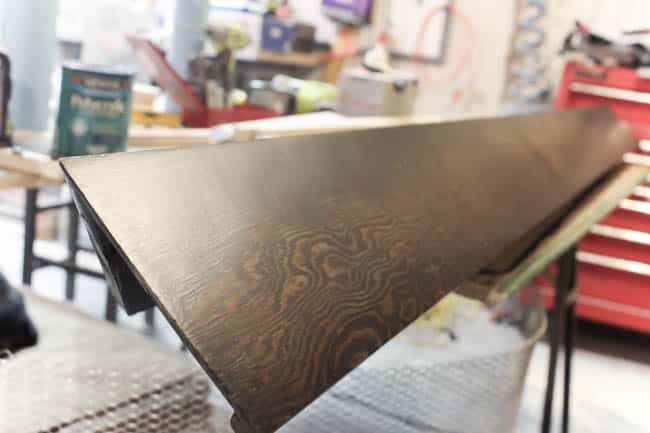 I used this Ebony stain so that the mantel would be really dark. The wood we used has a strong visible grain in it, so the mantel isn't as black as I was hoping it would be, but it will still be dark in place, especially against the white paint and brick.
This time we protected our work with a matte finish (my favourite!).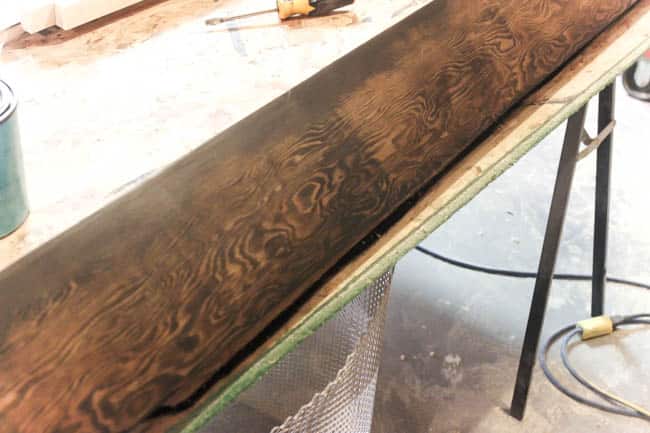 My husband started on another project that I proposed at the last minute. Bonus points for anyone that can guess what these circles will be in a few days!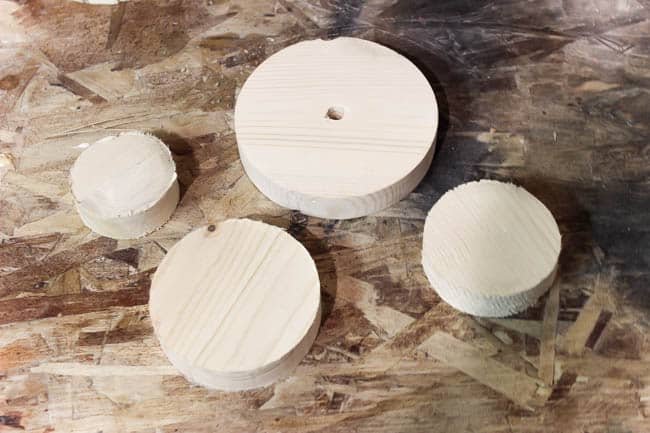 And then I had my husband build another piece for me! While I was at book club, lol. I gave him a design and he built this bench in a day (he's so talented!) I promise we will share the plans for this soon. I plan to cover the top in leather, but we don't have any leather available up here, so I may just sew some vinyl for now.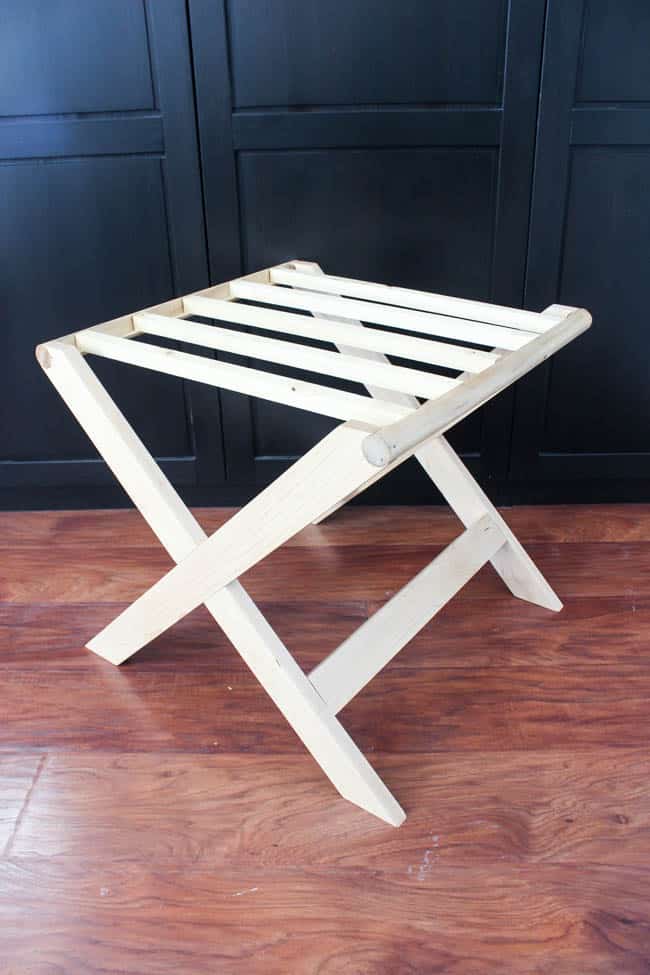 Now for the results of all of my questions… dun dun dun…
Here's the side table I ordered:
I decided I wanted something wooden beside the bed. I had a few other criteria too: storage, modern, and could arrive in a week (that was the hardest one). So fingers crossed these arrive in time!
For above the bed, I opted for a simple modern mirror. I also bought a giant canvas that I thought about DIYing, but I thought adding the circle would soften the space a bit more.
And finally… some linens! My grey duvet cover will be topped with some black and red pillows. The red pillow, maybe a throw blanket, and some reddish/purplish flowers will bring in some colour, and stay cohesive with our bathroom.
I've updated our 6 week to-do list so that you can keep up with our progress:
Paint walls
Strip old wallpaper
Put up new wallpaper
Buy rugs
Get new duvet
Get new fan
DIY some throw pillows
DIY new handles for bedside drawers
DIY artwork
Strip fireplace tile
Put up fireplace brick
Refinish fireplace mantel
Get mirror
Add some colour (whatever that means!)
Buy nightstands
One week to go! I'm 95% sure that I can get it all done. I just have to hustle for a couple of evenings, but it's coming together finally!
What do you think of our final choices?!
Wayfair / Plush Rugs / Milton & King
Afloral / Fusion Mineral Paint
Click HERE to see more great One Room Challenge Participants!