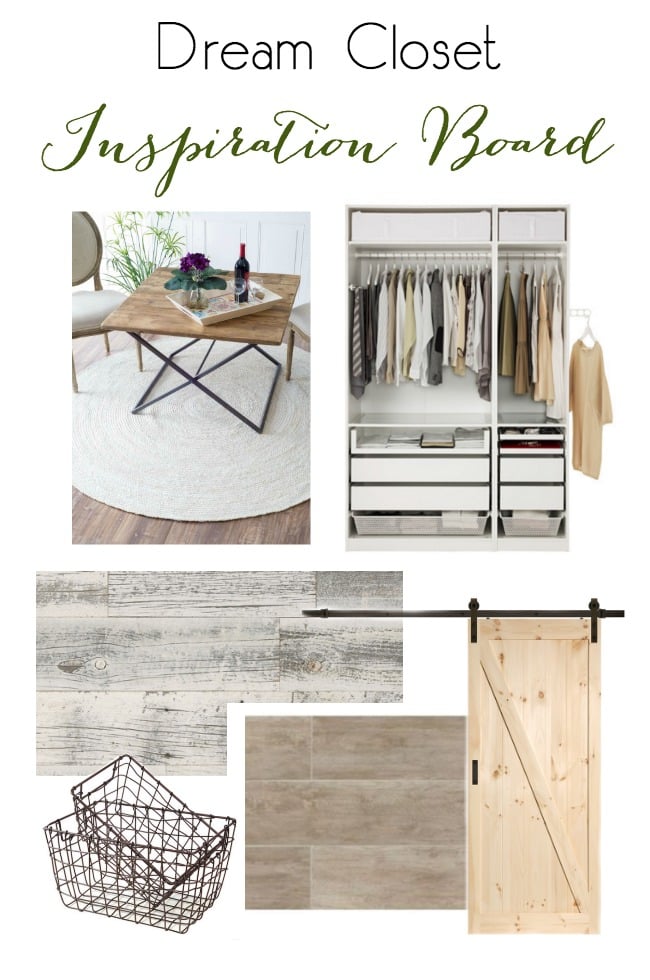 It's a beautiful month to start a renovation, isn't it? I'm in the middle of the busiest month of my life – two family birthdays, my anniversary, my best friend's wedding and my return to work after maternity leave, but I'm digging into a renovation anyway. This will be my third time participating in the One Room Challenge at Calling it Home. The challenge is to completely redesign any space in your home in only 5 short weeks, and then to share the big reveal on week 6. Last year we renovated our daughter's Big Girl Bedroom and this past fall we transformed our Guest Bedroom. We managed to get it both rooms done but 6 weeks is definitely a tight timeline for a renovation! This time around we chose a smaller project and decided to do my Dream Closet Makeover for my bedroom, but I'm still worried about getting it all done!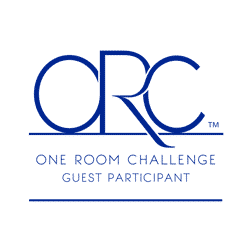 *This post was sponsored and may contains affiliate links. Thank you for supporting Love Create Celebrate! For more information, please read my disclosure policy.*
You're here / Week 2 / Week 3 / Week 4 / Week 5 / Week 6
Here's what I'm working with… I have master bedroom closet already… and it has a decent amount of space too! The problem lies with the shower. We are dreaming of renovating our master ensuite bathroom, which starts with expanding the shower, and cutting into my precious closet space.
You can see a snippet of the shower door beside the closet door entrance – that's exactly where we are expanding the shower. So here's the plan…
BEFORE: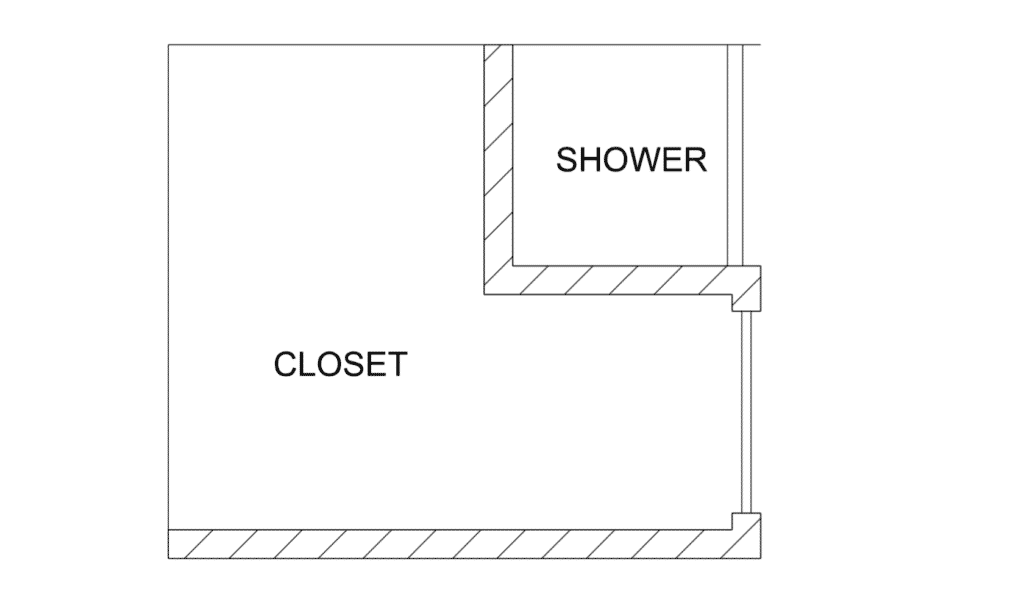 AFTER: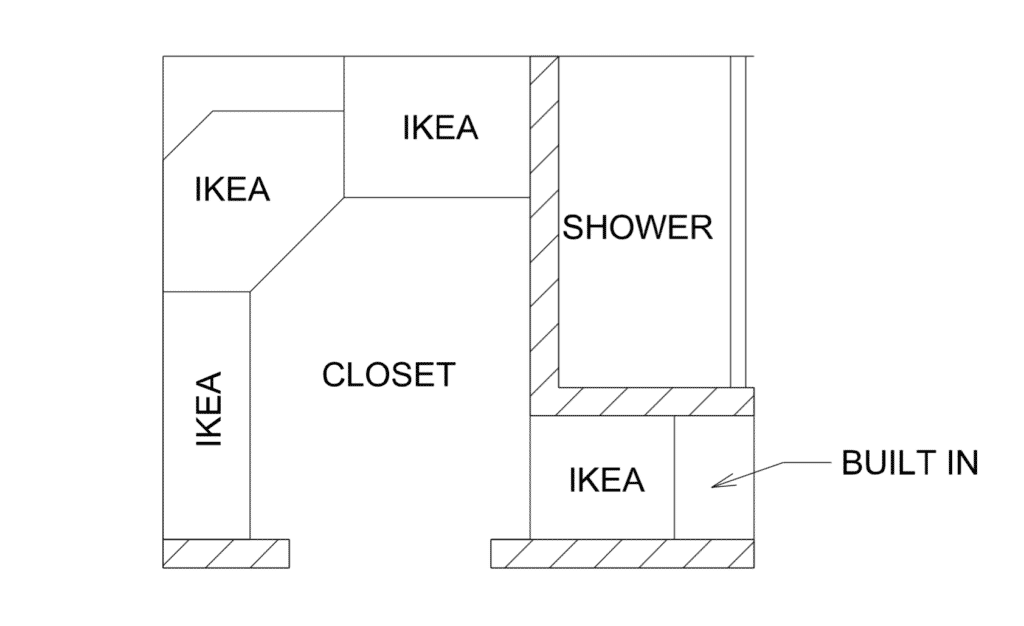 The hallway with the door to the closet is just wasted space! So we are expanding the shower, and adding wardrobe systems to organize the closet!
Here's a few before pictures… please don't judge! lol. I didn't touch this space – totally messy, unorganized, and pre-purge. I don't know if I can do it, but there are probably a lot of clothes in that mess that can be dropped into the giveaway box!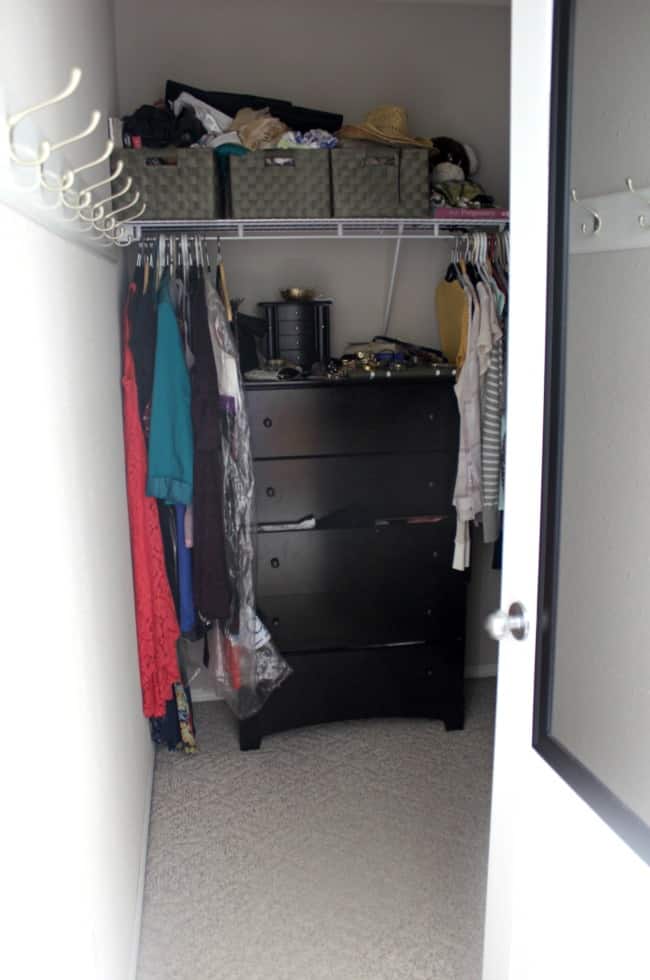 The picture below shows the hallway – just a ton of wasted space to my renovation goggles.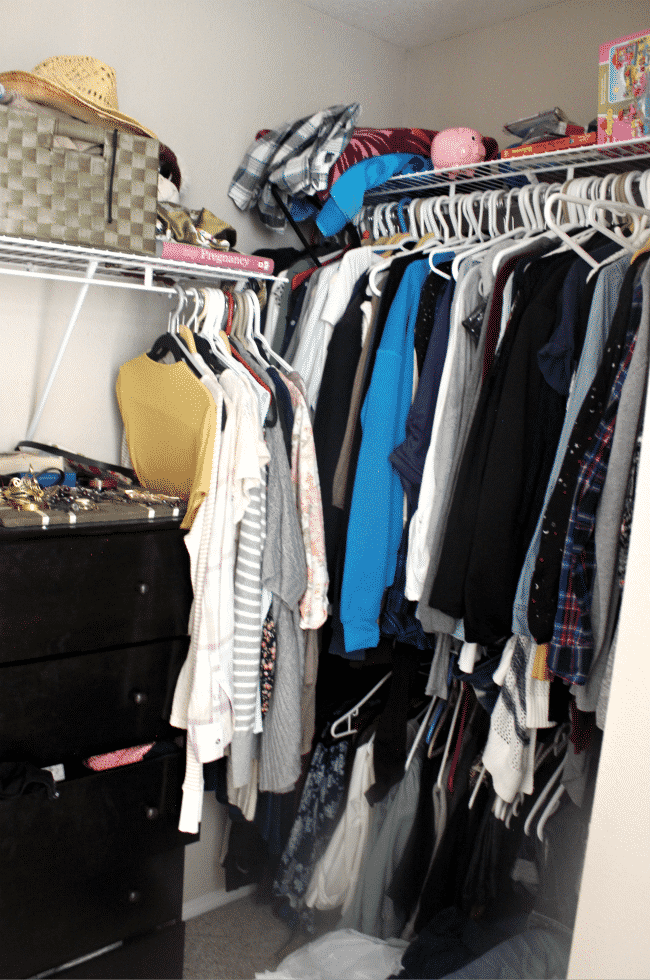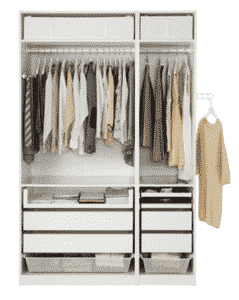 Overflowing drawers and baskets – I need a new IKEA wardrobe system in my life!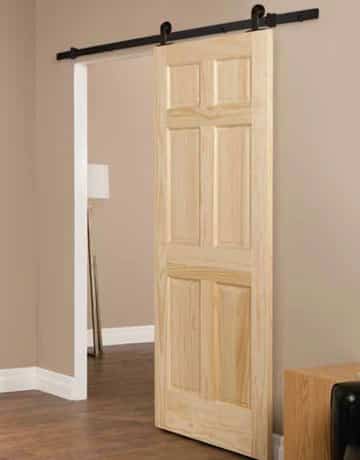 Since we are getting rid of our hallway, we are installing a new sliding barn door (Canadian link).It'll save space and look amazing.
Even though it's a closet space, I wanted to add some character. We are putting this weathered wood on the ceiling which I think will make a huge impact!
I love the look of wood, but I want tile in the space, so we are hoping to install tile floors that look like they have a wood grain.
Finally, a beautiful neutral rug to finish the space!
Knowing that we only have 5 renovation weeks has me worried already. It's such a small space, but the stuff you never actually see later – like moving walls, pipes and vents – takes a lot of time! Wish us luck!
Lengthy Master Bedroom Closet To-Do List:
Clean out closet (FULL purge!)
Complete demo
Reframe closet (& shower!)
Cut/build new door frame for barn door
Move electrical, vents, and water
Scrape popcorn ceiling
Paint walls and ceiling
Trim closet and doorways
Install sliding barn door
Stain sliding barn door
Install new tile flooring
Install Weathered Wood Ceiling Panels
Install new wardrobe
Buy a new rug
Build DIY closet lighting
DIY a closet mirror
DIY Drawer Pulls
Buy closet accessories
What do you think of our plans?! I'd LOVE to hear your thoughts!
Sources:
Closet Organizer / Jute Rug / Weathered Wood Panelling
Barn Door / Wood Tile / Industrial Baskets
See more of my One Room Challenge Here:
Click HERE to see more great One Room Challenge Participants!