Is the Cricut Maker Worth it? Wondering if you should buy a Cricut Maker! Here's the answer to all of your questions to see if it's worth the price for you!
It's no secret that I love my Cricut machines! I've been using them long before I even started a blog. Is the Cricut Maker worth it? That totally depends on how you're going to use it. I'm going to try and answer all of your burning questions about the Cricut Maker to help you make an informed decision before you invest in one.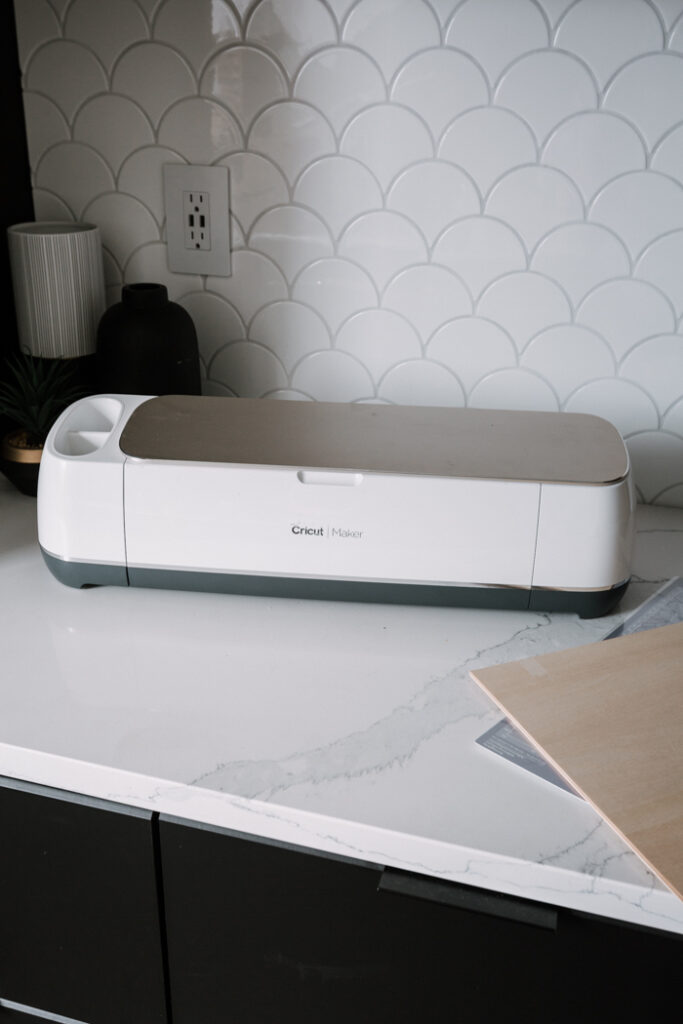 *This post was sponsored by Cricut and may contain affiliate links. As always, opinions are 100% my own. For more information, please see my disclosure page.*
Answering your questions to decide if the Cricut Maker is worth the money or not!
I'm going to share some of my most frequently asked questions about the Cricut Maker to help you decide if it's the right thing for you.
While you're reading through, I want you to think about what you would actually be using your Cricut for? Are you a paper crafter? Do you like experimenting with different materials? Are you looking at it to help run a business? These questions will help you decide if it's worth it!
Here's an intro to the machine if you want to learn more!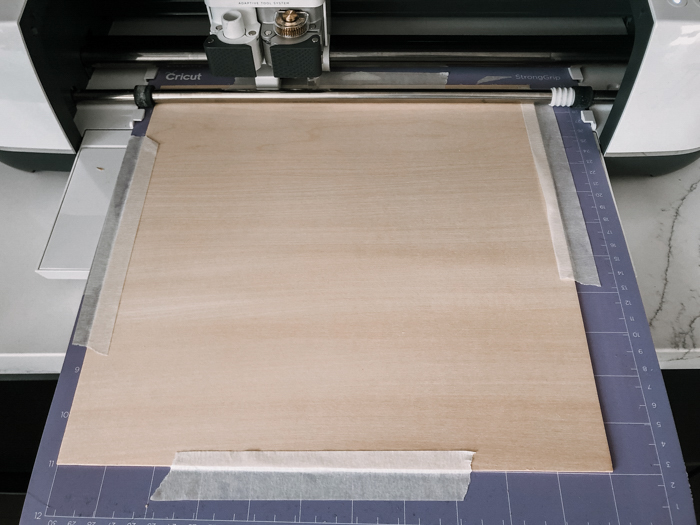 How does a Cricut work?
The Cricut is a small cutting machine. You can store it in a cupboard and pull it out onto your craft room whenever you're ready to use it! It works together with the Cricut Design Space, which is an app for your computer, tablet, or phone, where you can create your own design, or chose from 1000s of built in design options!
You choose your design in the Cricut Design Space, and then the Cricut cuts, draws, scores, engraves, etc. your design onto one of the many materials it works with.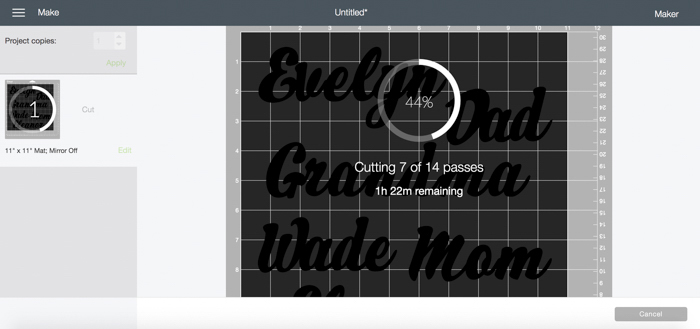 Will it be easy for me to learn the software to make projects?
People often wonder if they will be able to use the software, and this is my answer… my 70-something year old mother-in-law, who has suffered a past stroke, is able to use it. My mother-in-law loves using her Cricut to make homemade cards and designs. If she can learn, anyone can! Even if you're not very computer saavy, the Cricut Design Space is very intuitive.
If you are computer/app savvy, then it will take minutes to learn. It's a very straightforward design software. If you are wanting to learn more complex things, like how to design sewing patterns to cut the fabrics on the Cricut, they will take longer to learn, but anyone can learn the basics quickly and easily.
If you'd like to see it in action, here's a video of my showing how to use the software to create my own designs:
What materials can it cut?
This is where the Cricut Maker machine shines! It cuts over 300 materials easily. Any Cricut machine (e.g. the Cricut Explore or the Cricut Joy) can cut paper, vinyl, and iron-on vinyl (or heat transfer), amongst other things. But only the Cricut Maker (so far!) has specialty blades to cut tons of other materials!
It can cut papers, from cardstock to delicate crepe paper, it can cut all types of vinyl and iron-on materials (including glitter, holographic, & more!), many different fabrics (including burlap, cotton, leather, velvet & more!), and a ton of specialty materials (including aluminum sheets, balsa wood, magnet sheets, wood veneer, & more!).
It has many specialty blades that can cut different materials. The blades that come with the machine are the fine-point blade and the rotary blade.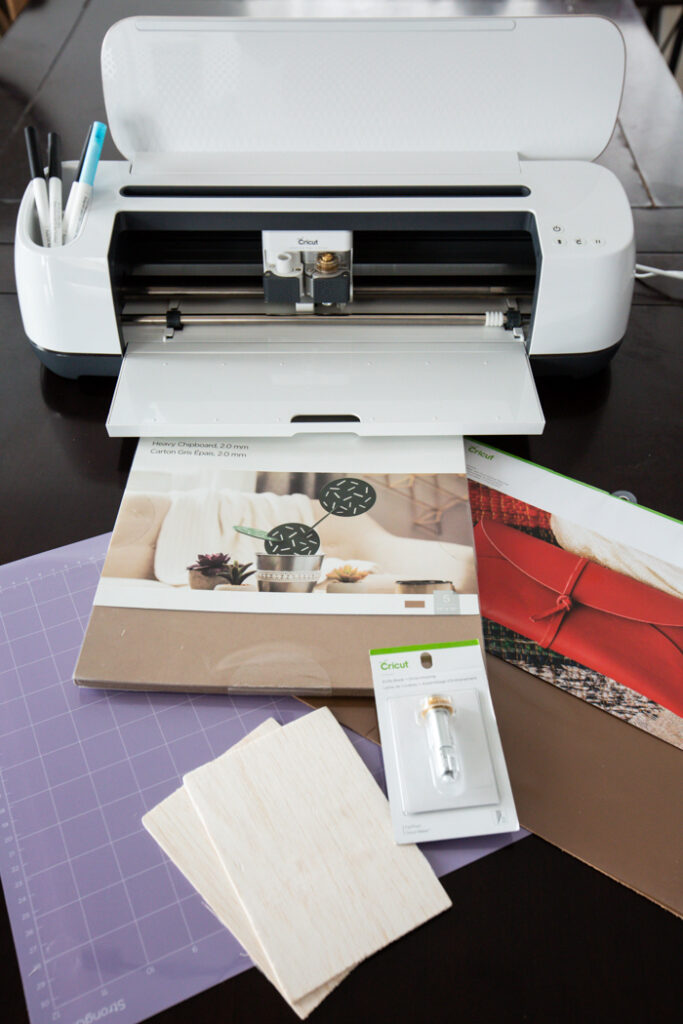 What makes the Maker different from other Cricut machines?
Like I said above, what sets the Cricut Maker apart, is its ability to cut, emboss, engrave, etc. So many different materials!
I love experimenting with different materials and have used the Cricut machine to cut many of them! The most exciting for me were learning to cut leather and learning to cut wood. No other machines can cut thick materials like these ones.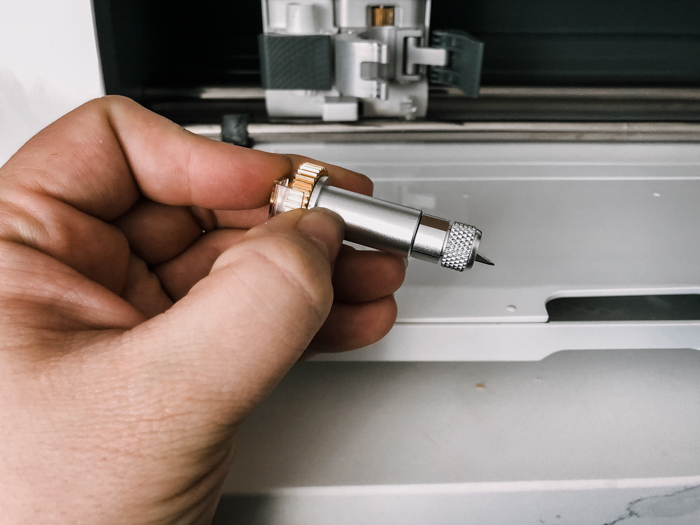 What add-ons do I need to use the machine and how expensive will it be?
The main add-ons for the Cricut Maker are the Cricut Design Space images and fonts, the blades, and the materials. But you don't need to buy any of them to use the Cricut Maker.
As I said before, the Cricut comes with a fine point blade, which cuts paper, vinyl, and iron on vinyl. It also comes with a rotary blade that cuts all of your fabrics and patterns for sewing (here's an example of when I cut a Cricut sewing pattern to make a ball for my son!).
I'll address each of the other add-ons individually:
Design Space Images and Fonts
Once you start using the Cricut Design Space you will see that there are many free images, shapes, and fonts, but there are also many the require purchasing.
My mother-in-law likes to cut many of the same shapes over and over again for her cards (e.g. specific borders, and happy birthday signs, etc). For her, it makes sense to just buy those images once. Individually, they are fairly cheap and she can have everything she needs for less than $20!
For myself, I like to change my designs, use different fonts, images, etc. so it makes more sense for me to use one of the Cricut Access options where you pay a monthly or yearly fee to have access to tons of images, fonts, or both.
Cricut Maker Specialty Blades
There are many different blades that you can buy that are compatible with the Cricut Maker machine, and not any other Cricut Machines, but only the fine point blade and rotary blade come with the machine.
Here are some other Cricut Maker blade options that you would have to pay separately for:
Cricut Maker Materials
The final thing that may end up costing you extra is some of the materials you need to cut using the machine. There are all kinds of material that the machine cuts (e.g. wood, leather, cotton, etc.) that you may spend extra on.
There are also Cricut mats (that you use to cut materials with) that will get worn out and need to be replaced eventually. There are endless supplies that you can get too as you keep experimenting with the machine.
These items can add up over time, but again you don't need any of them to get creative when you first get your machine. What you spend on extras is totally up to you and your budget!
What kind of DIY projects can I make?
The options are endless! If you can cut the material on the Cricut, and it can fit onto your Cricut mats, then you can make it!
Here are some quick examples of DIY projects you can do:
Card Making
Scrapbooking
3D Objects (for decor)
Vinyl stencils for Wood Signs or Pennants
Infused ink projects (e.g. coasters, shirts, totes, pillows, etc)
Sewing projects from patterns in the Design Space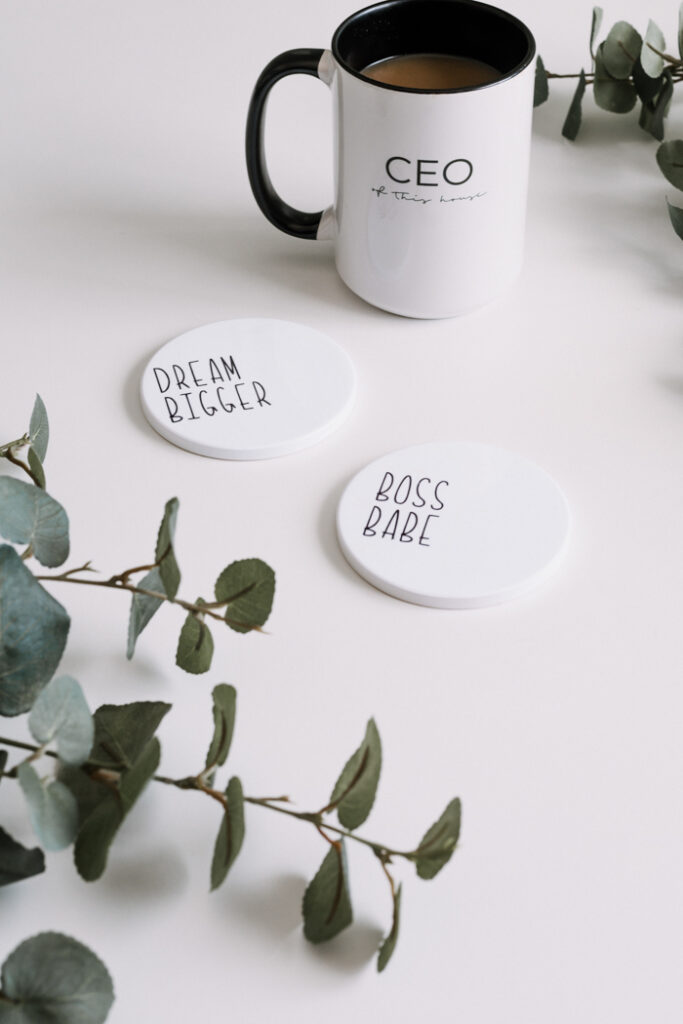 Can I make money with my Cricut?
Absolutely! If you are looking at buying a Cricut as a business investment, and the Cricut can cut the material you are looking at, then yes, absolutely, you can make money.
As an example, some of the things that I've used my Cricut for that I could make money if I sold, are my leather napkin rings, my wood signs that I made with vinyl stencils, and my wall stencils.
Another great option for selling includes the Infusible Ink materials! Infusible ink goes onto t-shirts, coasters, pillow cases, etc. so smoothly you won't be able to feel the outline of the material you ironed on. Here's an example of the infusible ink in action!
Finally, if you enjoy sewing, the Cricut Design Space is full of amazing sewing patterns. You can use the Cricut to cut your patterns (it even draws your seam allowances on!), and you can sew together your own products to sell.
What I wish I knew when I got my Maker
There is only one thing that I wish I knew when I got my Maker: how long it takes to cut some of the specialty materials!
I was beyond excited to get my Cricut Maker and try cutting wood, but I had no clue how long it would take, so here's your warning! Lol. The Cricut knife blade does several passes, gradually getting the blade deeper and deeper until the design is cut out, but because of that, it can take hours to cut. It's still very fun to get the final results! But it takes forever, lol.
Here's a video if you want to see the Cricut Maker in action cutting wood:
Is the Cricut Maker worth the price?
Did you find the answer to this question yet? The answer is: it depends.
If you are primarily wanting to cut paper or vinyl, it may be a better investment to buy one of the other Cricut machines. If you are looking to cut thicker materials or to use the machine (which cuts faster!) to invest in your business or make products for your own business, then the Cricut Maker might be a wise choice for you!
I'm a creative at heart. I just love trying new things and experimenting with new materials, so for me, the Cricut Maker has been a great investment!
I hope this answers some of your questions! If you have a question that wasn't answered here, please ask! I'd love to answer any other Cricut Maker questions.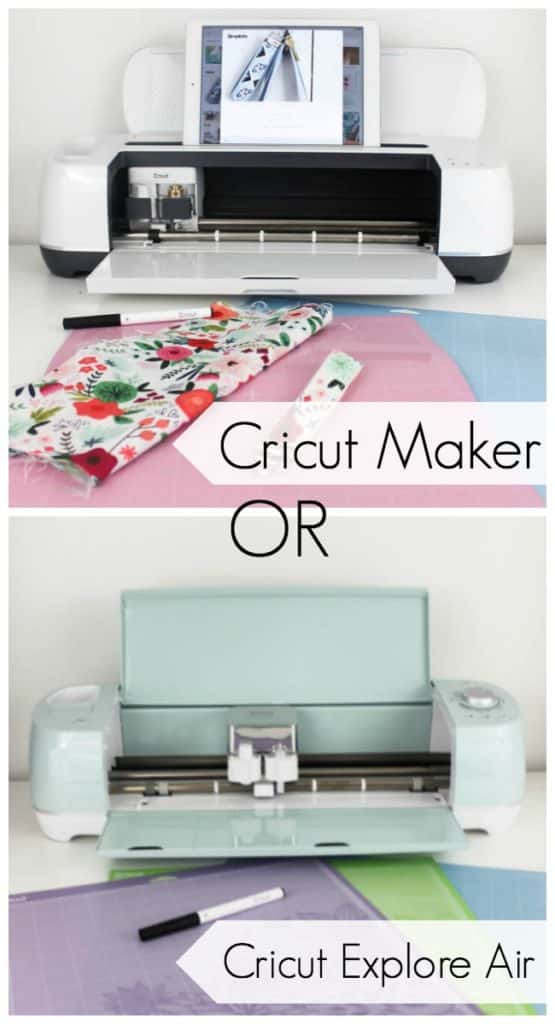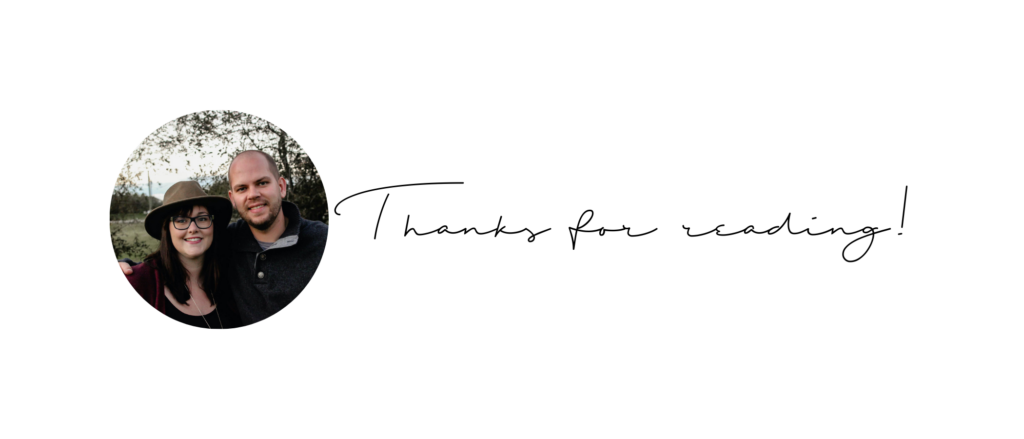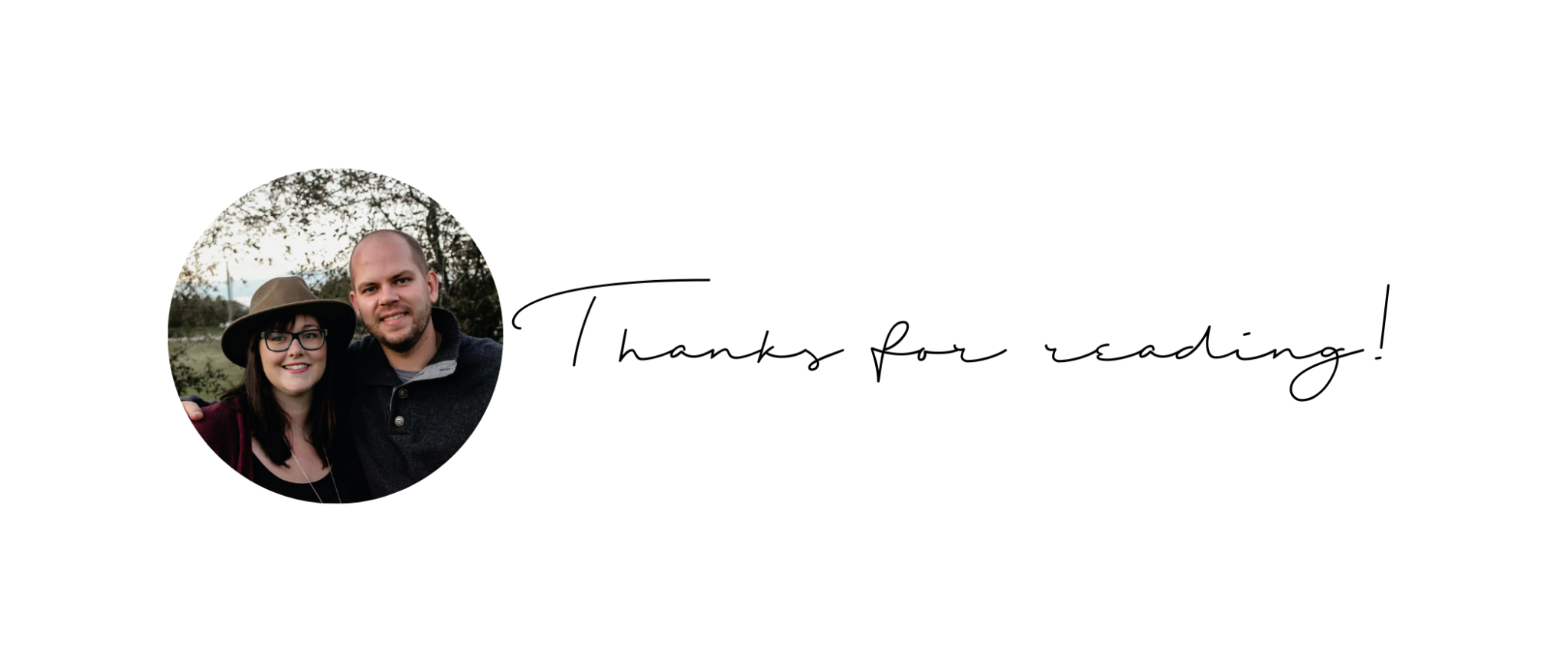 This is a sponsored post written by me on behalf of Cricut. All opinions are 100% mine.