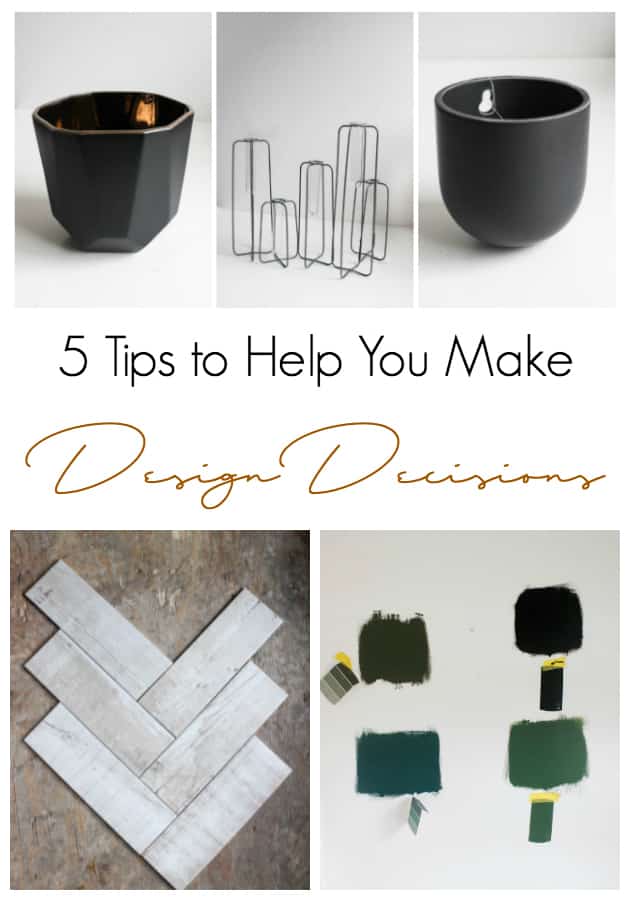 It's week four of the One Room Challenge! If you looked at our entry room right now, you would probably guess that there's absolutely no way we will finish in two weeks. I mean… there's a lot of work to do still! But some of the "work" is actually in the design decisions. Most of my design decisions for these challenges are done in advance, but no matter how much planning and prep I do, there are always new interior decorating decisions that pop up. This week we tackled a LOT of those decisions, which will hopefully get us one step closer to finishing on time. Today I'm going to share our progress, but first I'm going to share a few tips for helping you make those last minute decisions.
Catch up on previous weeks:
Week 1 // Week 2 // Week 3 // Week 4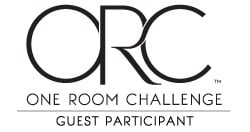 This past week I took to Instagram, asking viewers for their opinions on paint colours for our feature wall. Honestly, when I asked I had no idea what I was going to choose – I just knew that I was drawn to these different rich and moody colours. Which got me thinking about the steps I usually go through to help me make my design decisions. And honestly, I went through ALL of them this week, lol.
Let's start with my tips…
Five Tips to Help You Make Design Decisions:
1. Have a plan before you start and refer back to it often – Having a plan before you start knocking walls down is so important. You don't have to be an interior designer to do this either. I always make myself a Mood Board or Inspiration Board (like our entry one here), but you could easily just make a Pinterest board full of ideas and pick out your favourite elements there. I've had this "Hallways & Entryways" Pinterest board long before I started my renovation. If you get stuck on a decision, add it to your pinterest board or take a screenshot and put it up against your mood board to see how it fits!
2. Ask family and friends – Virtually every design decision I make goes through my husband first. He doesn't always agree with me… until the room is done and he sees I'm right, lol. But we always discuss. And if we still can't decide, I ask friends, and my design savvy Instagram followers.
3. Try it out in the space – Sometimes this is harder to do than other times, but if you have the luxury of time, try it out first! Buy that piece of furniture, and return it later if it doesn't work. Paint some splotches on the wall and see which one you like better. Have your husband build something custom and then tell him you don't like it later…. ok, I wouldn't recommend the last one, but it may have happened to us this week! Whoops – more on that soon!
4. Hold off and make one decision at a time – A lot of the time when I'm doing renovations I want to have all of my ducks in a row before I start, but renovations just don't work like that. Ask anyone who's done a full room and bought all of the furniture/accessories ahead of time – usually you end up regretting or returning something. I could not decide on paint this week. It's SO hard! Since painting is relatively easy, I just decided that I would wait until the new door was in place before I decided. I think the old wooden door was throwing off my vision… It's ok to wait. Better even. Finish the things you are sure about and then tackle all of the questions marks.
5. Trust your gut – In the end you know what you love! I've asked everyone under the sun about design decisions in the past, consulted my mood boards, bought the piece, and still gone against everyone's advice because I wasn't feelin' it in the space. You have to live with it, so make sure you love it!
Here are some of the decisions we faced this week:
Greenery was an easy decision to make! I love real greenery in a space, but faux greenery that looks real?! That I love even more! When deciding on pots, I just referred back to my mood board and Pinterest boards. Black won obviously, lol. A big pot, a cool contemporary vase, and some hanging planters.
My hubby was working hard behind the scenes the last couple of weeks to get these under-the-bench drawers done. Don't they look amazing already?!
SO functional! Great storage! We just have to paint them, and put the drawer fronts on and they will be done. This was his idea, but I was always 100% on board.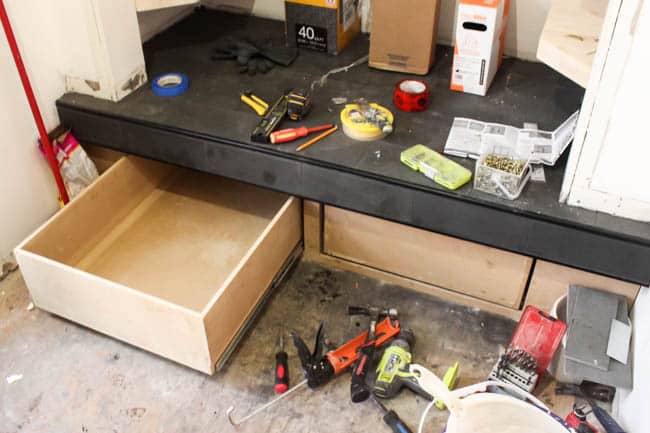 What lock to use was another decision to make. Did we want to spend money on a smart lock that works with our Google Home? Did we want a black one on a black door? This is where we sat in the Home Depot aisle while I perused Pinterest for door ideas, lol. In the end Pinterest helped a little, and our guts helped a lot. We just liked this design the best. And when we brought it home and tested it on the door, we knew we were right.
Tile is always a tough decision. Heck – I wrote a whole post about just choosing bathroom tile! You should always try out tile in a space before you spend your money on it. We got samples of a few different tiles before settling on this faux wood grain tile. We wanted to make sure it would look good with the adjoining flooring, make sure the colours were accurate, and make sure that it would look great in the pattern I wanted to use – herringbone!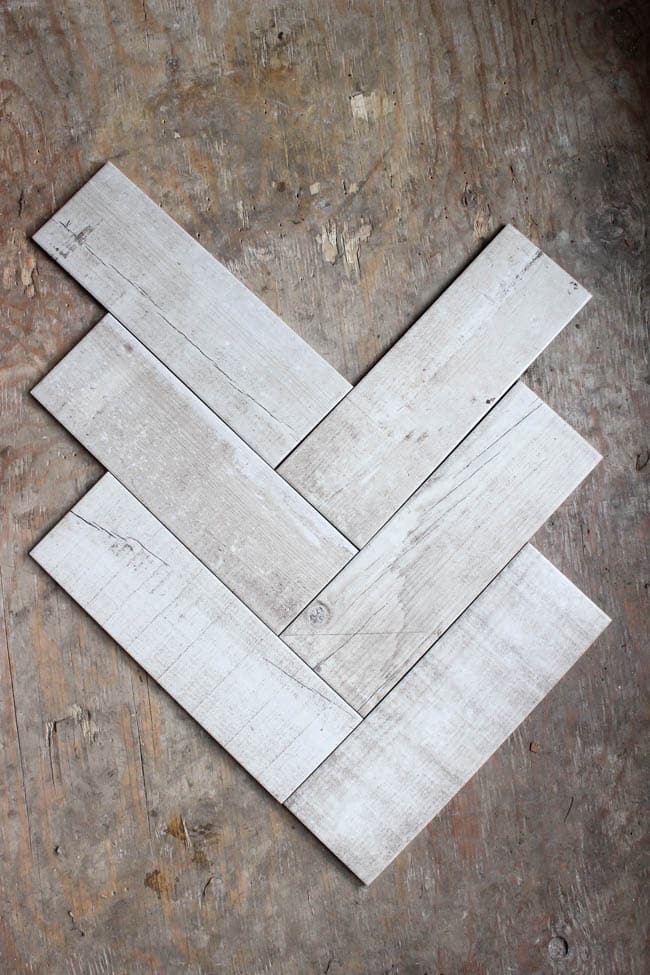 I was also worried that the faux wood grain tile would look too rustic for my modern space, but when I saw it, I knew it would fit in perfectly!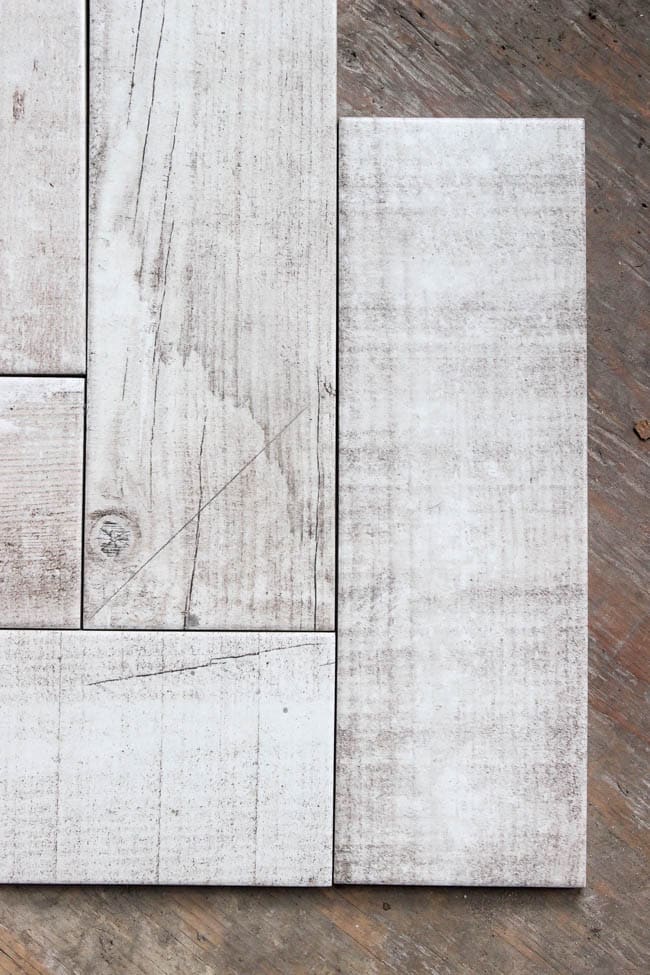 We also had to decide what to do for a table in the entry this week. I was looking at buying one, but it's just not in the budget right now… so instead I'm thinking of re-painting this guy below, taking out the inlayed wicker, and putting in either a shelf, or something decorative. Get ready for some Instagram questions this week!
And back to my original decision. What colour of paint to use… I went through all five stages of tips this week! lol. I took screenshots of the colours and held them to my mood board, I perused Pinterest, I asked my Instagram and real-life friends, I waited until our door was up… I did it all because I was so unsure of my decision! lol.
In the end, my gut won. I went against a majority and decided to go with the deep green – Black Bamboo by Behr. It's darker than in the link. Almost black in some lights and I just really loved the colour.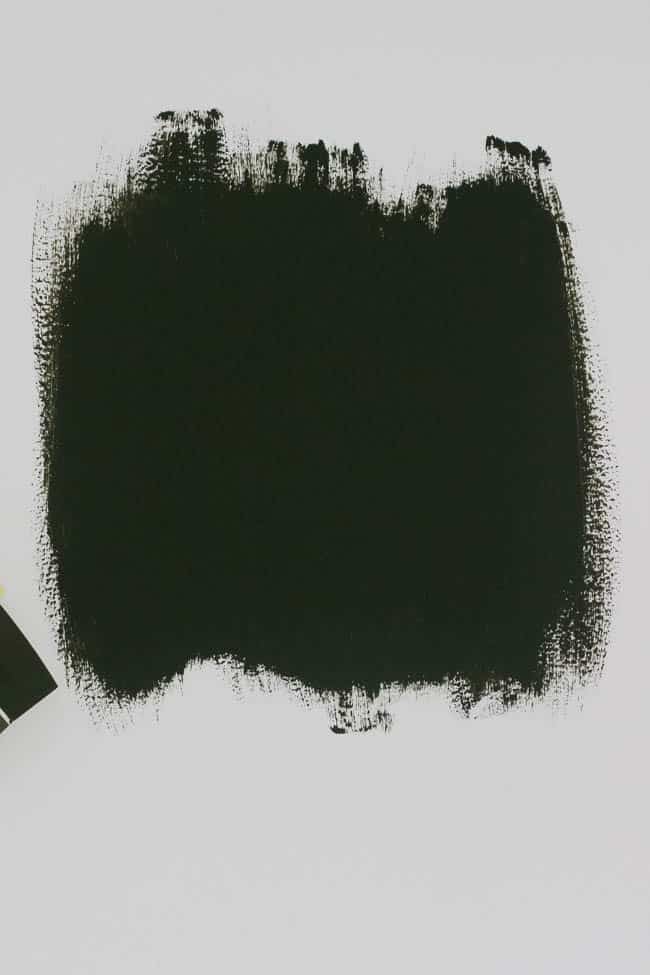 Oh… and one more thing. Remember the renovation arguments we chatted about a couple of weeks ago? Well… this is the perfect example of seeing something in the space first! My husband and I agreed to use a rod in the entry because it's more functional, and holds more coats, and we almost have a family of five, etc. etc. So my husband custom built this beautiful built-in to fit the beautiful rod and when I saw it in the space… I was speechless. My words were, "I don't like it", lol. He did the most beautiful rod possible, but it just didn't work for me to have a rod blocking everything. So he was a bit miffed… and now we're on speaking terms again. Sorry hubby!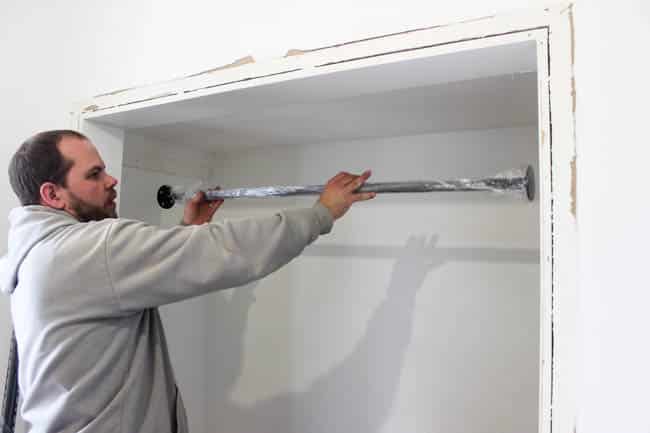 Since I'm an obsessive list maker, here's how our interior decorating decisions are coming along:
Demo the space
Tile the floor
Tile the bench
Build new shelving for storage
Build new drawers for storage
Design feature wall
Build wood feature wall
Paint
Remove old door
Install new door
Buy a smart lock set
Buy some decor (i.e. baskets, rug, etc).
Order planters and faux or real plants
Install new modern moulding
Alright. Looking at the list doesn't make me panic quite as much. Looks like we're halfway through our list, and we've knocked off most of the big ones!
WISH US LUCK!
Find more great One Room Challenge design plans on the One Room Challenge site, or at Calling it Home!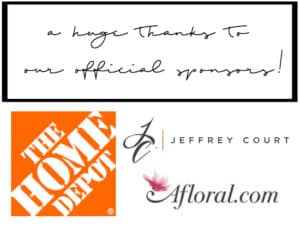 The Home Depot Canada / Jeffrey Court / Afloral