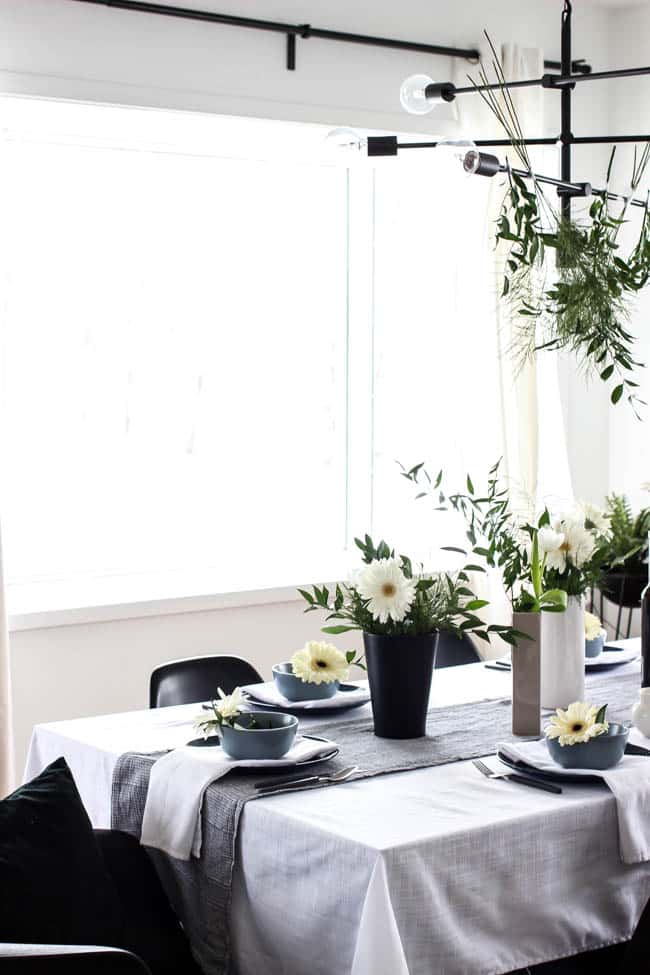 This year, for the first time in years, my mother and I will actually be together on Mother's Day! We live a full day of airplane rides away from one another, so we don't often get the chance to celebrate together. If I could do a tablescape like this one every year for us to enjoy, I totally would! Last week I shared how I did the floral centerpieces, and now it's time to share the whole pretty Mother's Day Tablescape!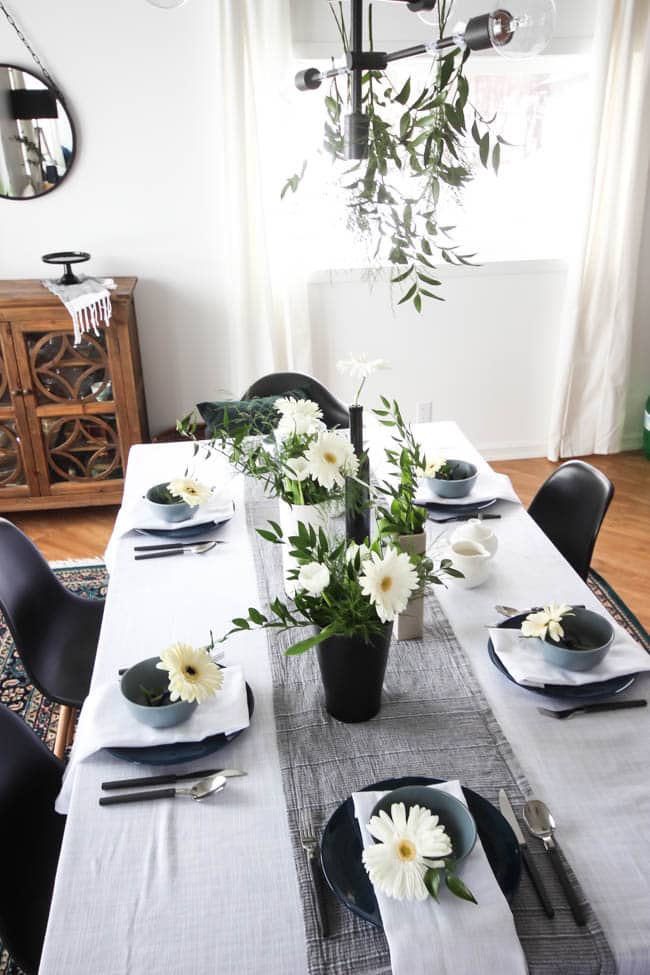 Our minimalistic dining room never looked so pretty! I love a beautiful black and white tablescape. That's what I was aiming for when I started, but then I couldn't resist adding some earthy blues to match all of the beautiful greenery.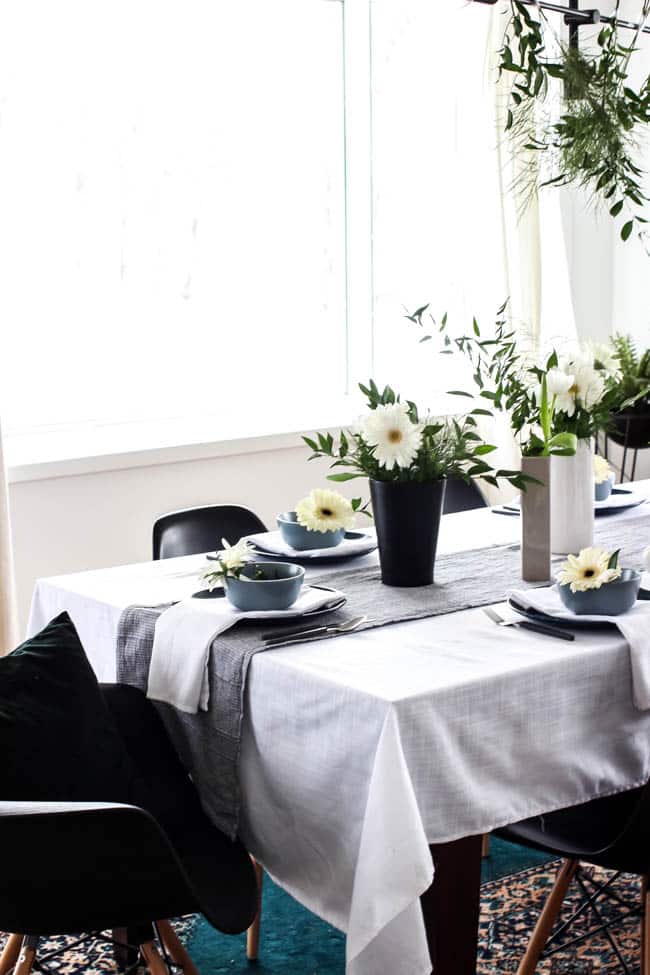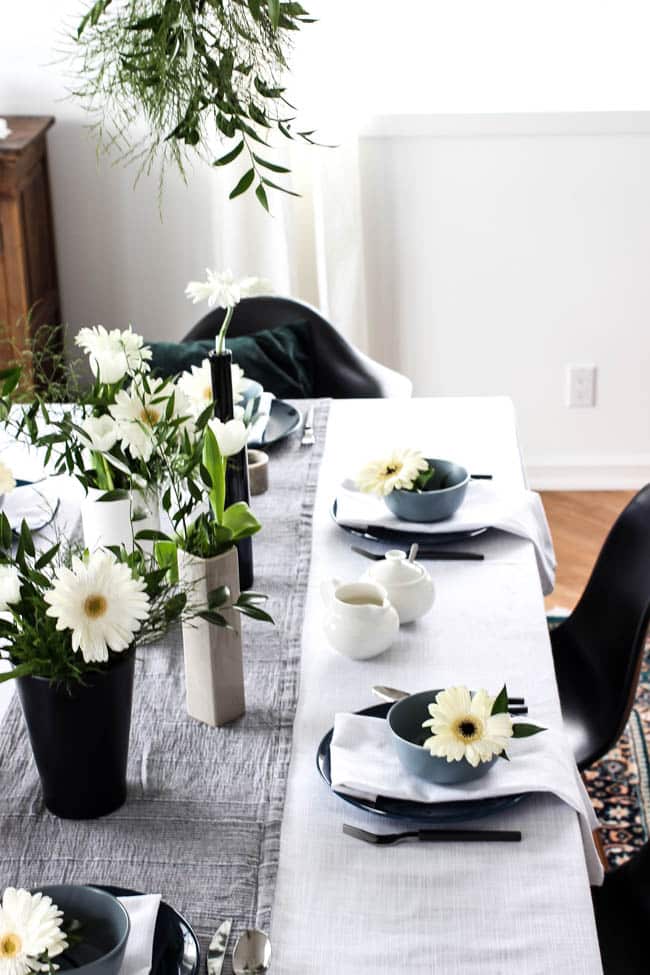 I hung a few extra stems of greenery from our light fixture – just in simple bundles. As my daughter said, "It's like we're eating under a tree mommy!" The high stems really help it feel like we're bringing the outdoors in, and they draw your eye up beautifully without obstructing your view of the pretty ladies sitting across from you.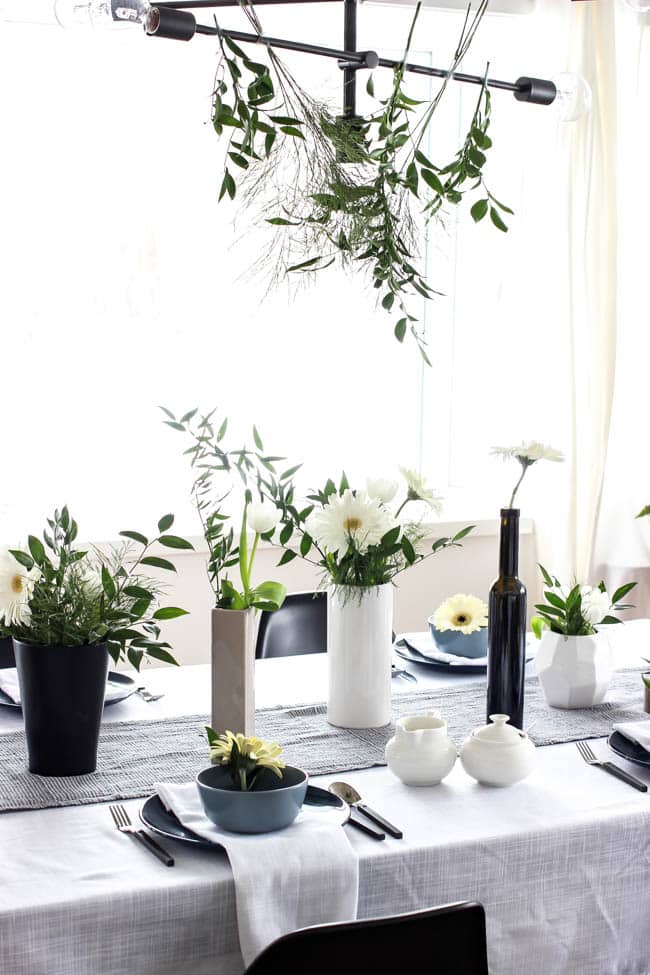 The simple spring centrepieces on my Mother's Day tablescape played into my black and white tablescape too. Using a collection of different sizes and shapes of vases that I've collected from thrift stores.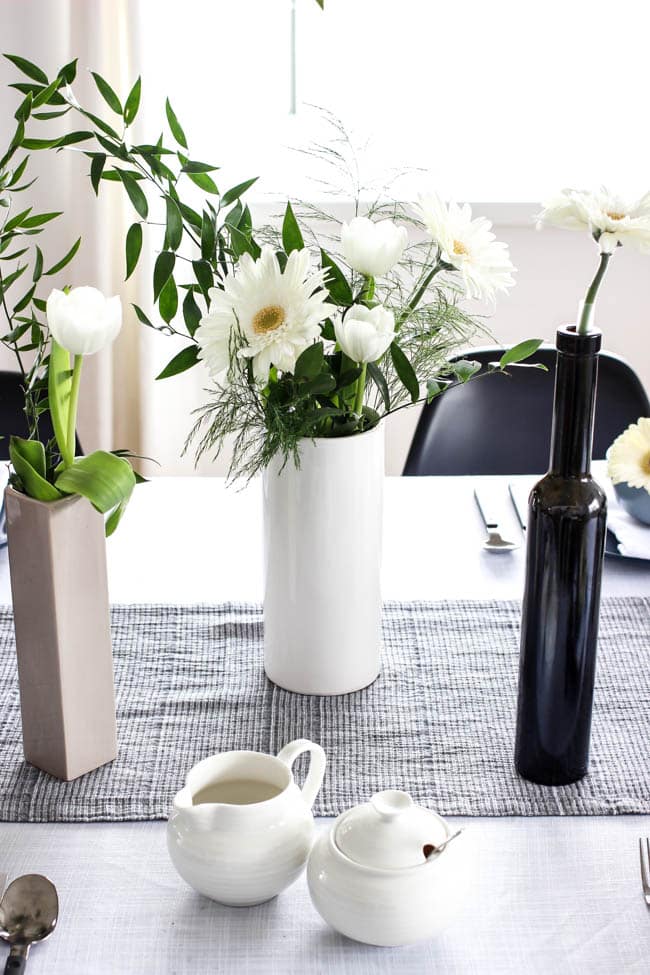 Watch this video to learn how to put together your own simple, free form floral arrangements.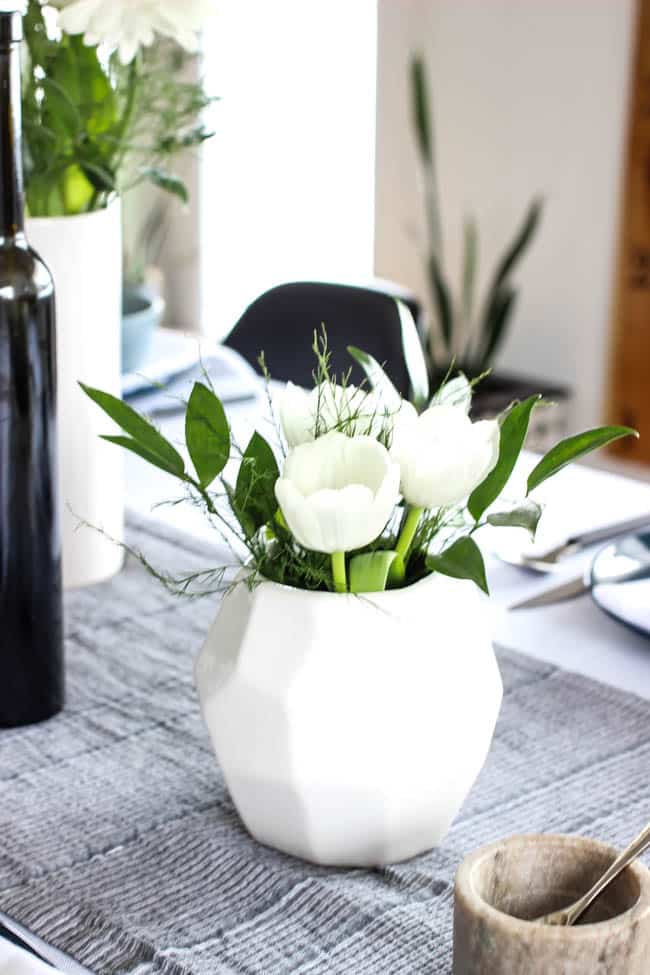 The simple white napkins and white tablecloth kept the whole table looking clean and crisp. The grey linen runner gave the table the extra bit of colour and and texture that my Mother's Day tablescape needed.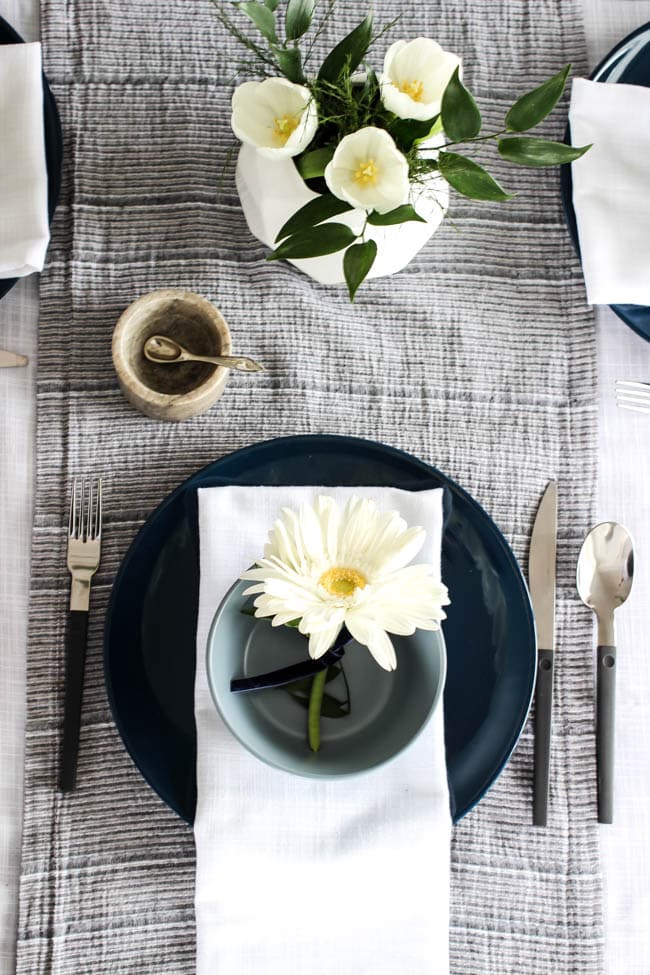 I use fresh stems whenever I can for a place setting! These stems were leftover from the modern centerpieces. I attached one flower and one stem of greenery with some blue velvet ribbon which to add some visual interest to the place setting :)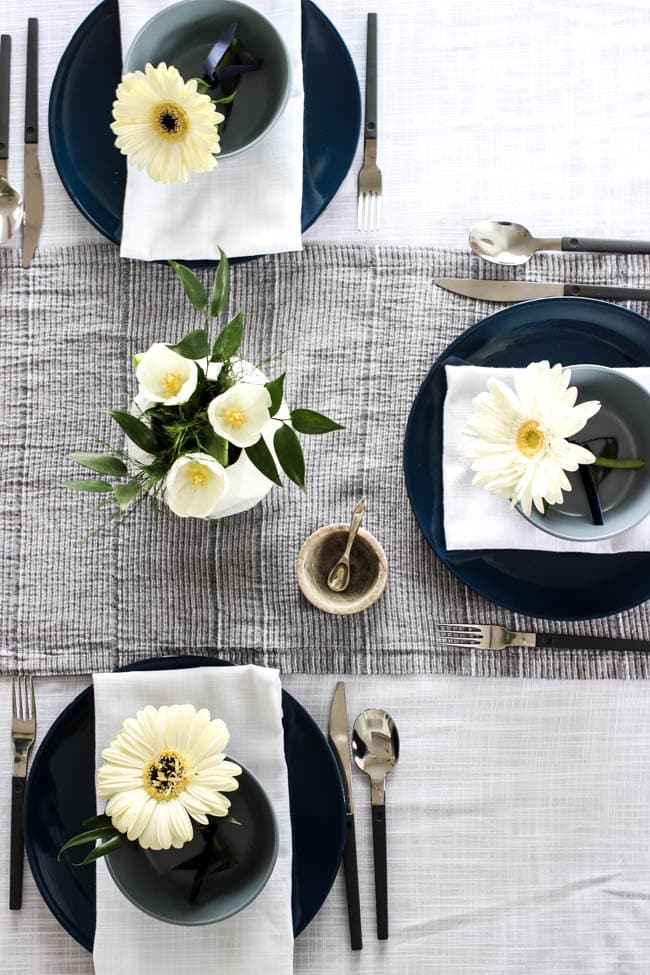 I made this tablescape for Mother's Day brunch, but it would be beautiful for Easter, or a spring birthday. Do you like to dress up your table for holidays?! Let me know what you loved about my modern tablescape!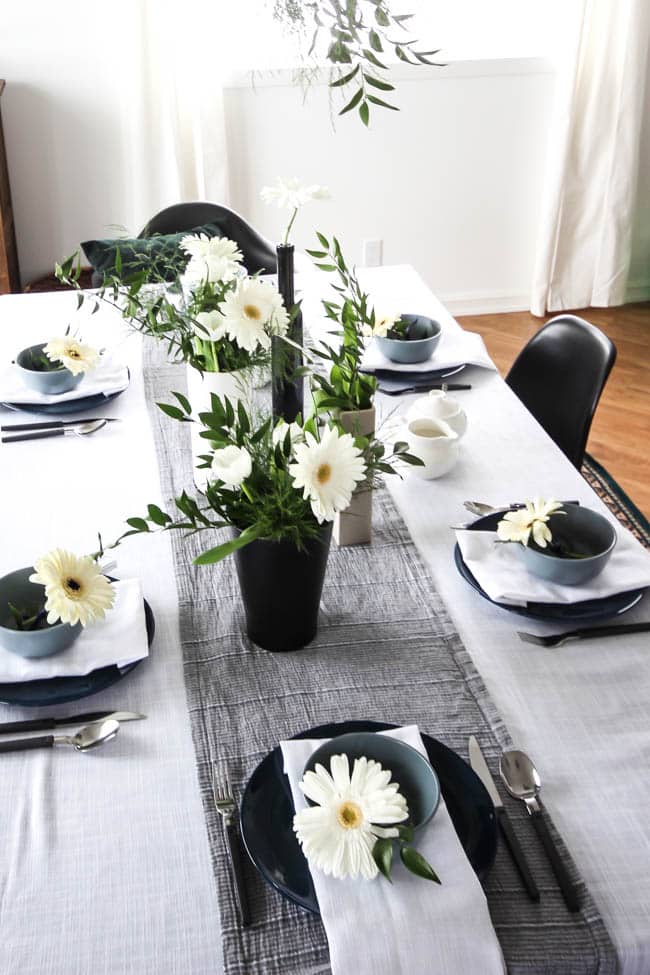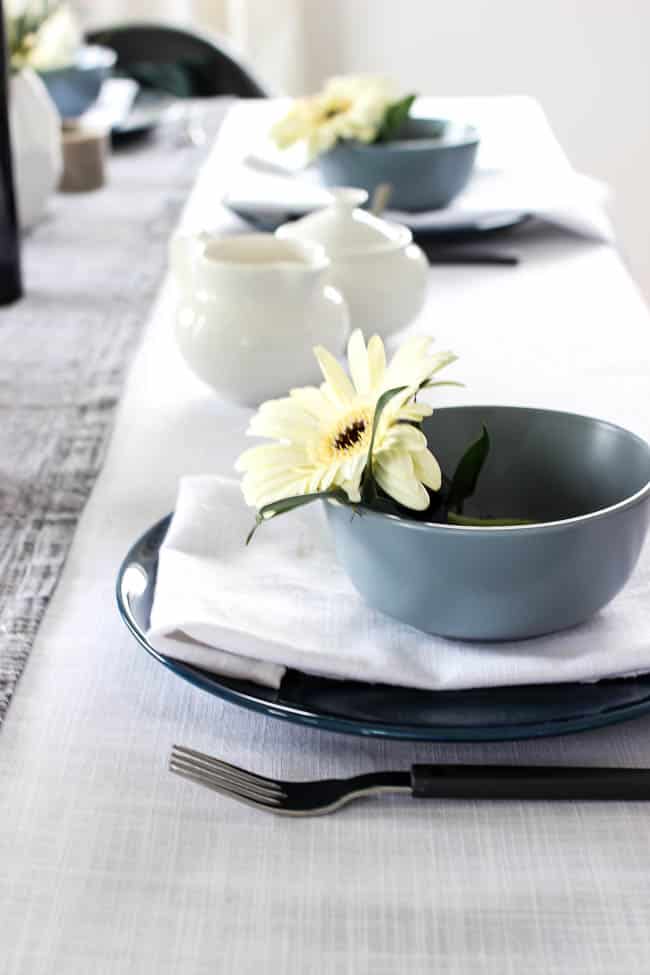 Learn how to do those modern floral arrangements here!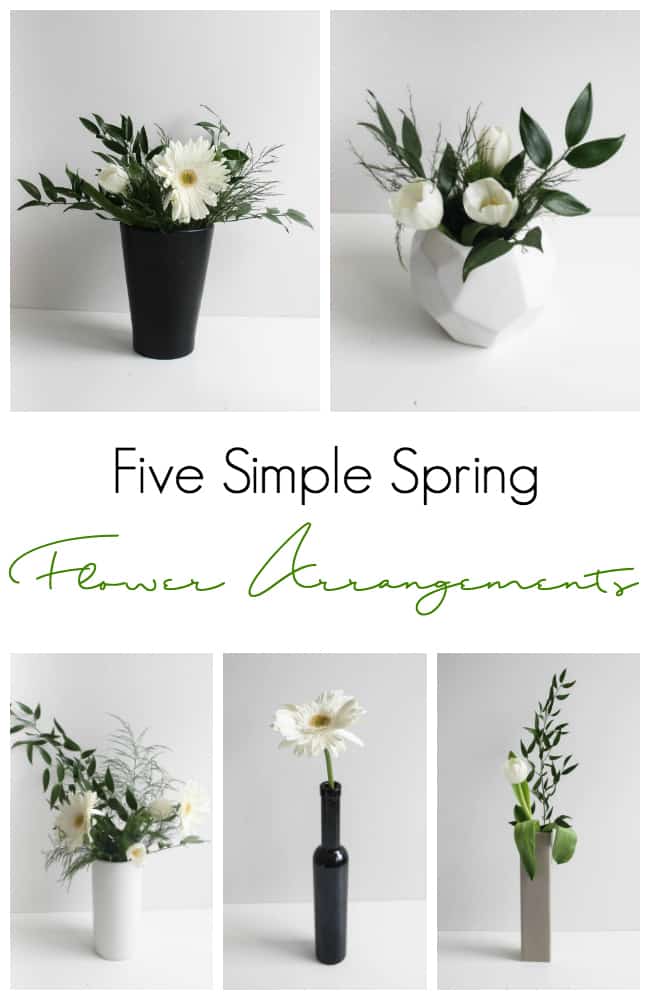 If you want to serve a seasonal fruit drink (adult version optional), try this delicious Tropical Slushie recipe!