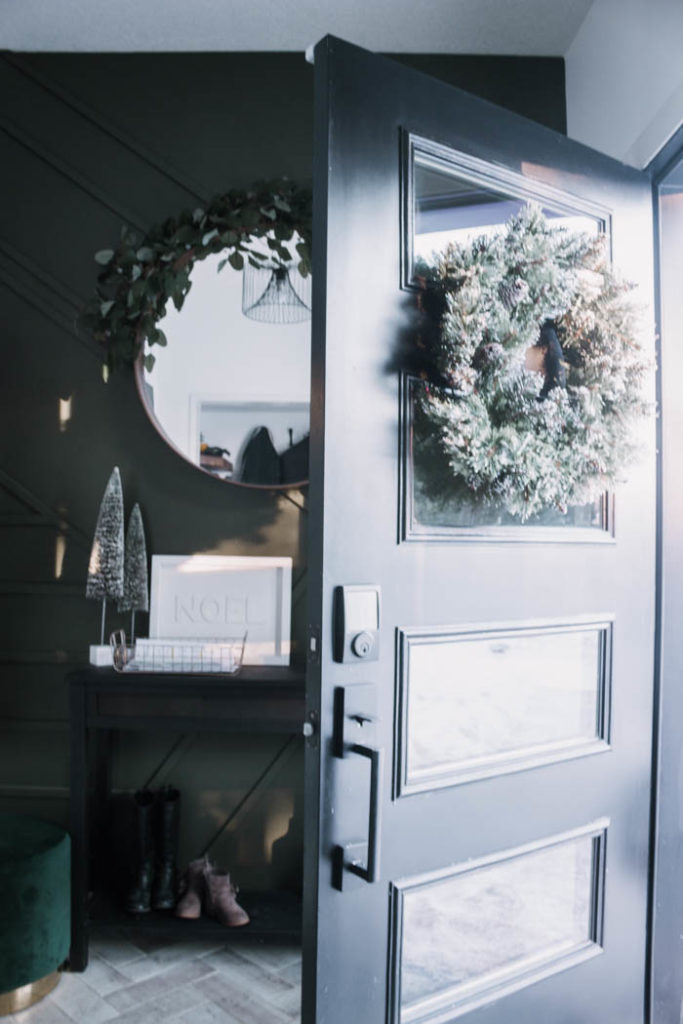 Have you seen some of the fancy smart homes that exist these days? Sometimes I'm genuinely shocked by how much of your home you can control with your phones! When we moved into this home, there was hardly a hint of technology. The door bell wasn't even hooked up, lol. Since we've moved here, we've added a ton of easy "smart technology" features, including our Google Home device, plugs and lights I can control with my phone, smart outlets, & heated floors. And we're upping the ante now by adding a keyless door lock!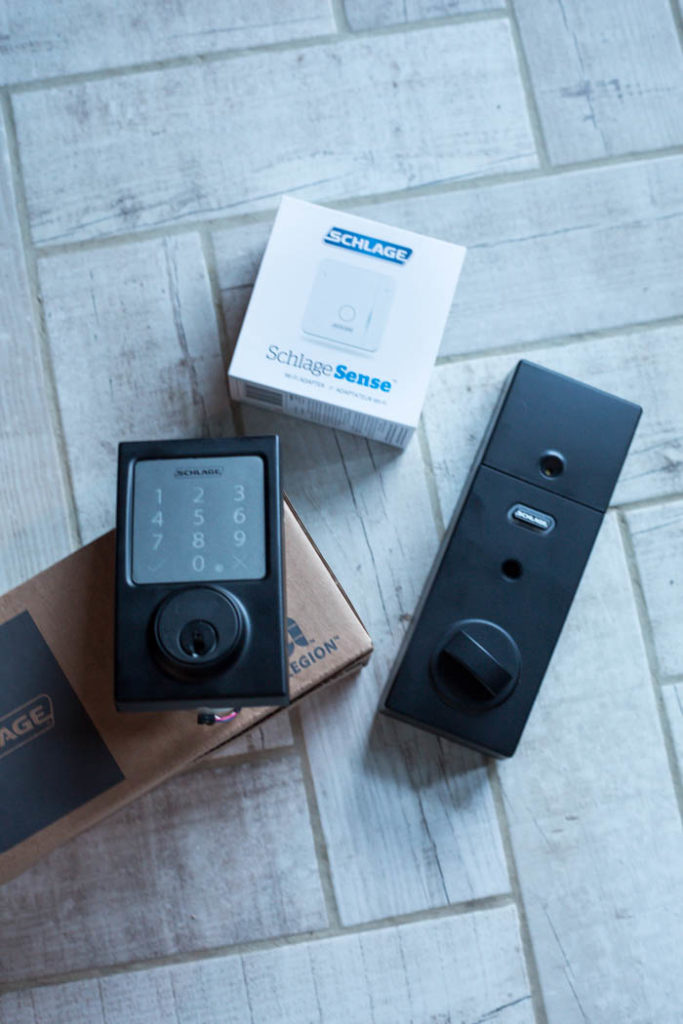 *This post was sponsored by Schlage. As always, opinions are 100% my own. For more information, please see my disclosure page.*
Our modern entry has been done for ages, buuut since day one we've been wanting to update our door lock. There are two things I wanted, 1) matte black, because black on black is stunning, and 2) something we could control with our phones.
Enter Schlage Sense! This guy is the smartest of deadbolts. When you buy the wifi adapter and plug it into any outlet you can lock and unlock your door using either your smart phone, or your electronic assistant, like our Google Home.
Look how good that black looks on our gorgeous black door?! Even the back of the door lock is pretty! We opened the Schlage Sense box and installed the lock in less than 10 minutes. It was soooo easy to switch out our existing hardware for this beauty.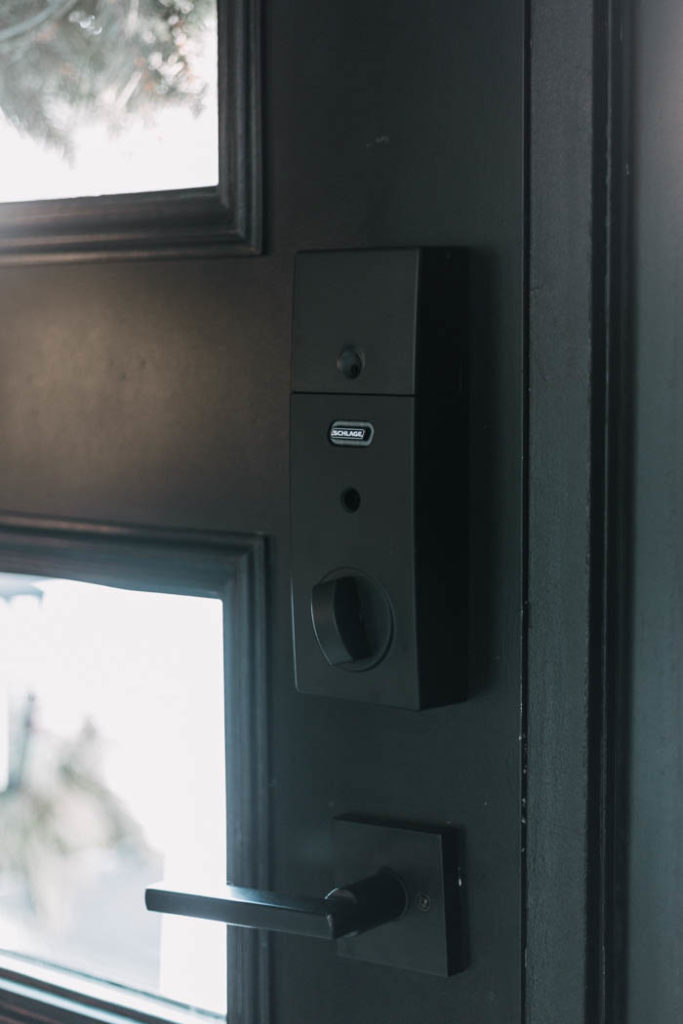 Any guesses on how many times I've unlocked and locked the door since we've had the Schlage Sense lock installed?! lol. When you have an app on your phone that lets you do it, it's almost fun to lock the door. Once you've installed the keyless door lock and plugged in the wifi adapter, just download the app and you're good to go. Since my hands are usually full of diaper bags, backpacks, and babies, I always lock the door from my iPhone after I'm already sitting in the van. It's a game changer guys.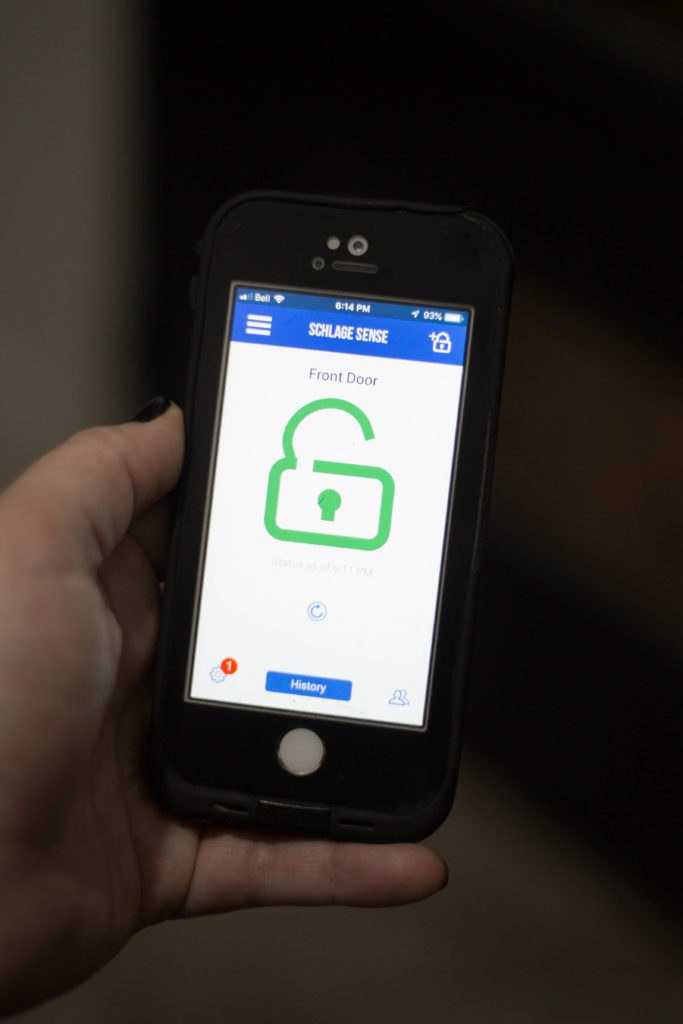 I couldn't be happier with this! Ten minutes of our day was totally worth this quick and easy upgrade!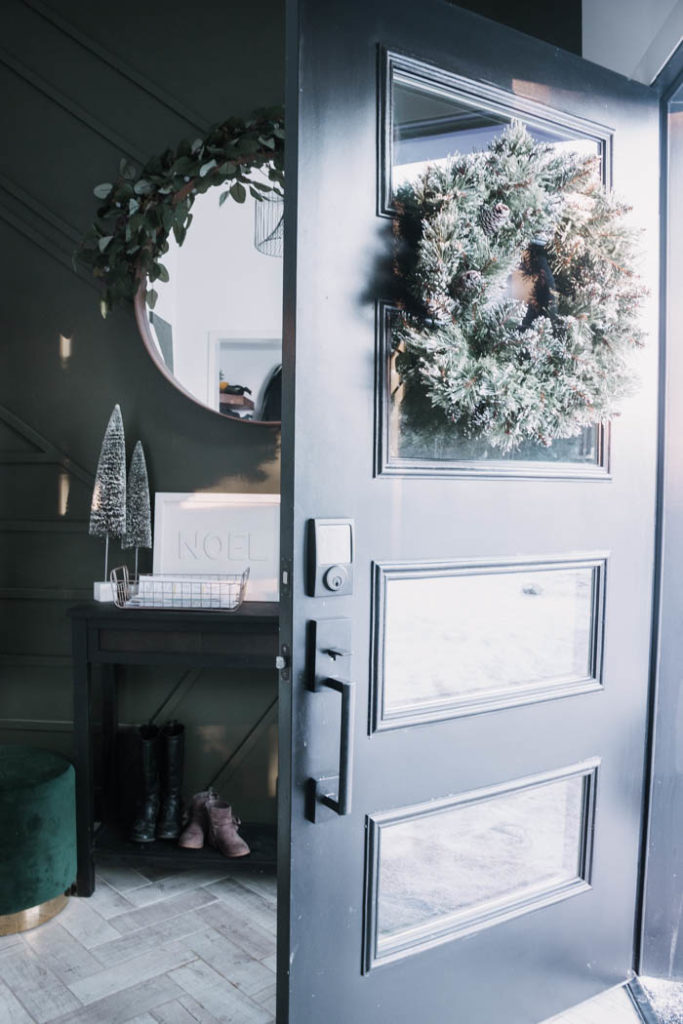 Check out some of the other High Tech Improvements in our home!
If you would like to see the amazing before and after of our beautiful Entry, check it out HERE!