Is this real life? That's what I ask myself every day when I see this command center. I'm SO in love with this piece! You may remember me mentioning something about a new command center when I made my Wooden Magnets or my DIY Pencil Holder. Well the time has finally come! I have a week full of simple tutorials to help you make your own amazing family hub, but I just couldn't wait to share, so you're getting a peak at the finished Industrial Command Center today before I share all DIY details.
This is what the space looked like before. Just a blank oak wall beside our fridge. The wall separates our family room from our kitchen. I've only had the command center up for a few weeks, but I already feel like I don't even remember my home looking like this!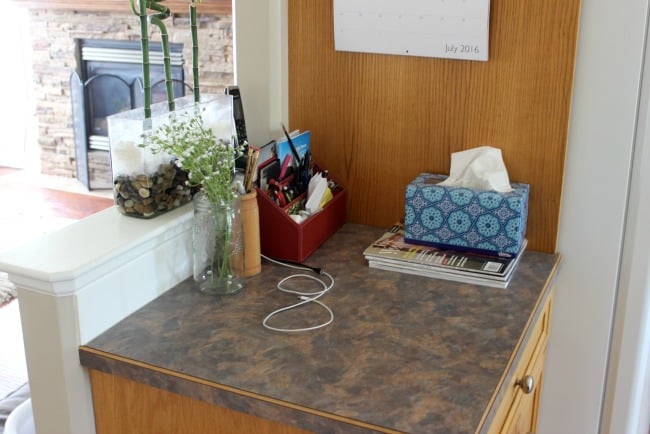 We've never really had a good place to jot notes to one another or keep track of our schedules. Kids, as they always do, have started making life more complicated, so I figured it was about time we got our family organized.
I love the rustic industrial flair of this piece. I can't believe how beautifully it turned out! There are a few tutorials that I've already shared with you…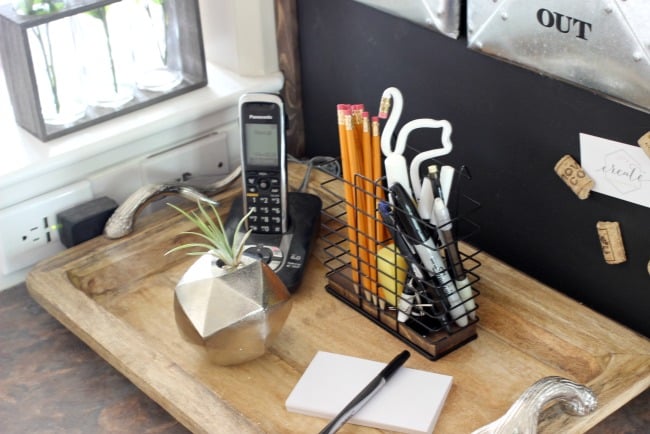 Can you believe that this DIY pencil holder used to be a bath baddy! It fits in so perfectly with this new design.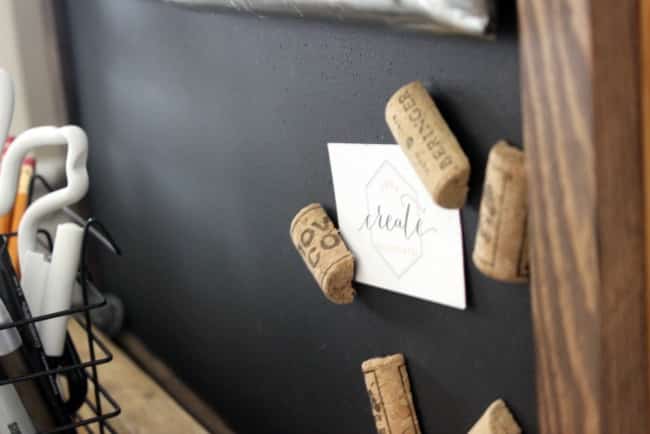 Since I always have corks lying around, I made these cork magnets to add a bit of character to the command center.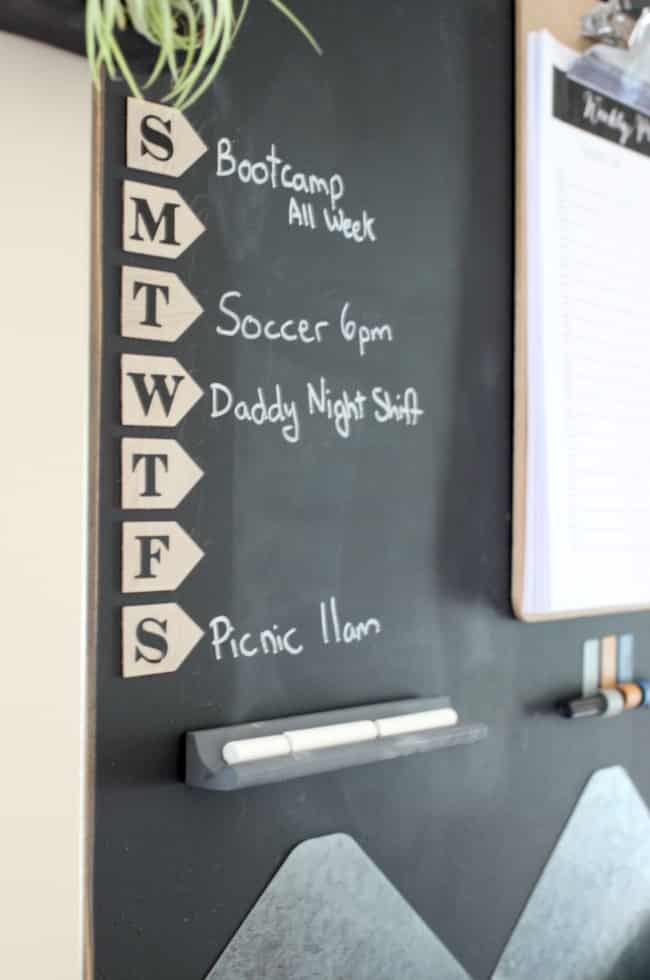 These DIY Wooden Days of the Week Magnets are one of my favourite projects on here! They have such a huge impact on the board!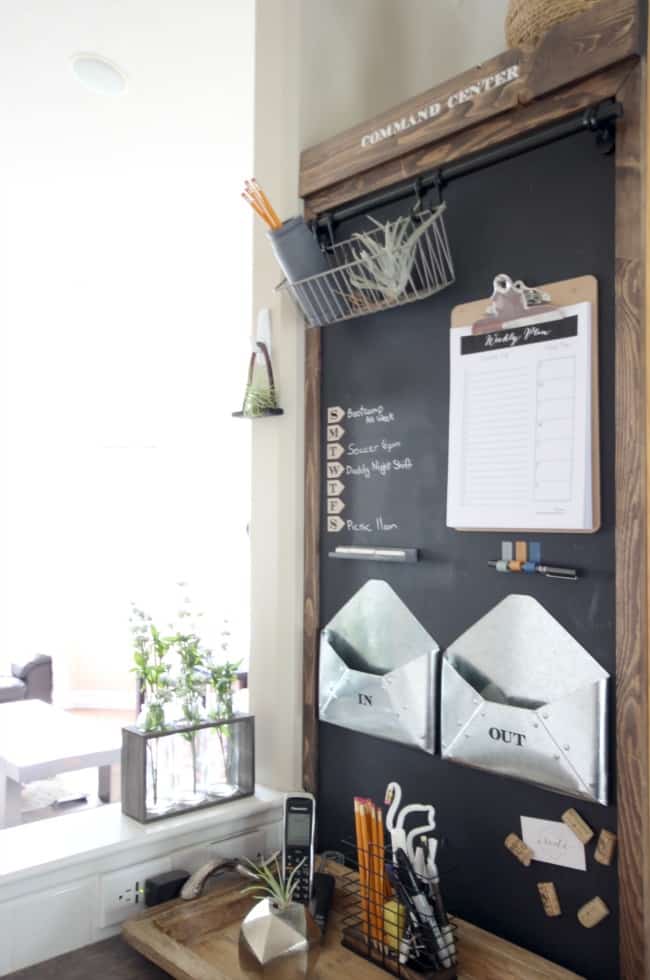 Tomorrow I'm going to share how easy to was to make this magnetic chalkboard! I can't wait to share the tutorial. For now I'll leave you with one last picture to help you soak in the glorious changes :)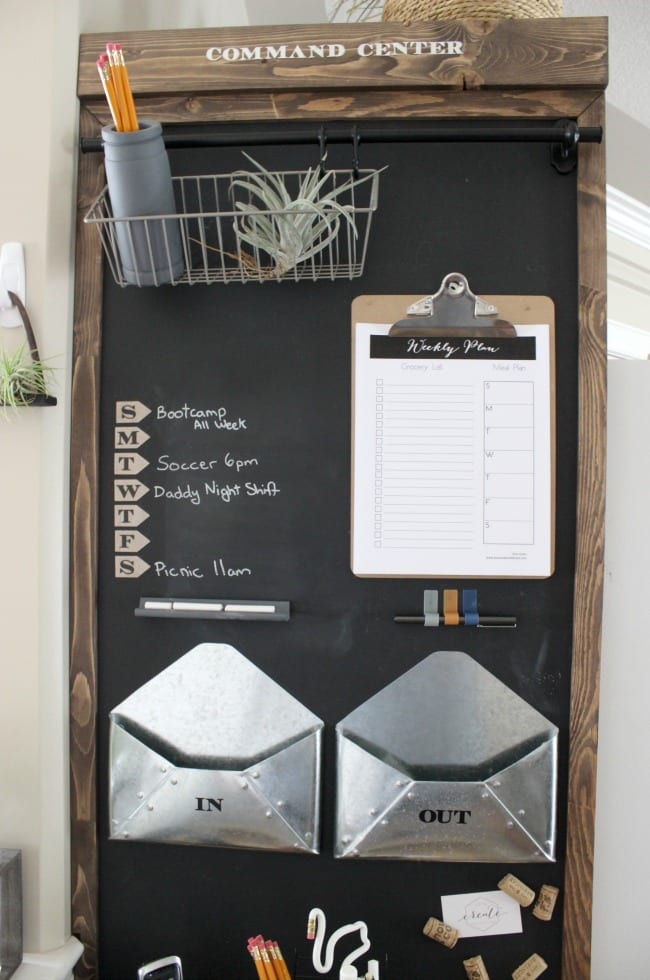 Find more great Command Center details here: