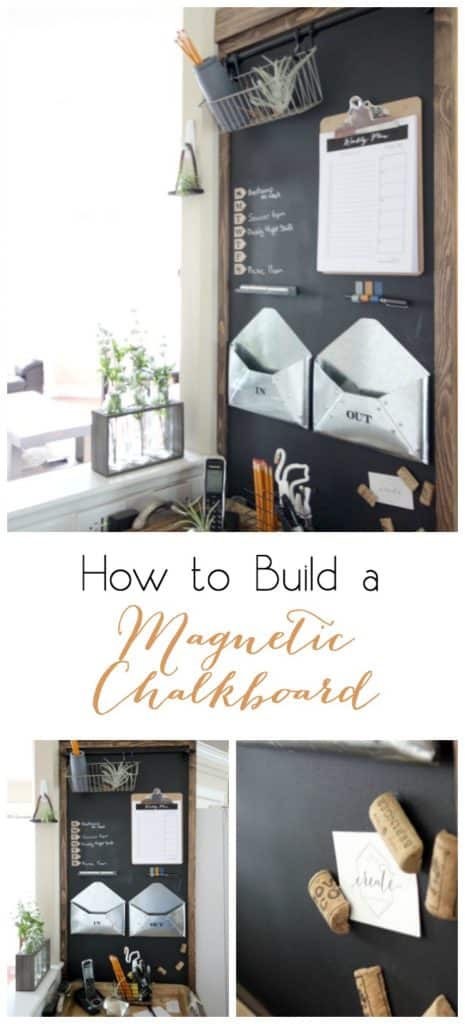 Did you stop by yesterday when I revealed all the fun details of our new Command Center? I just couldn't wait! I took that wasted space beside the refrigerator and turned it into a perfect, functional space! If you're curious how I did it, you're in luck! Today I'm sharing How to Build Your Own Magnetic Chalkboard!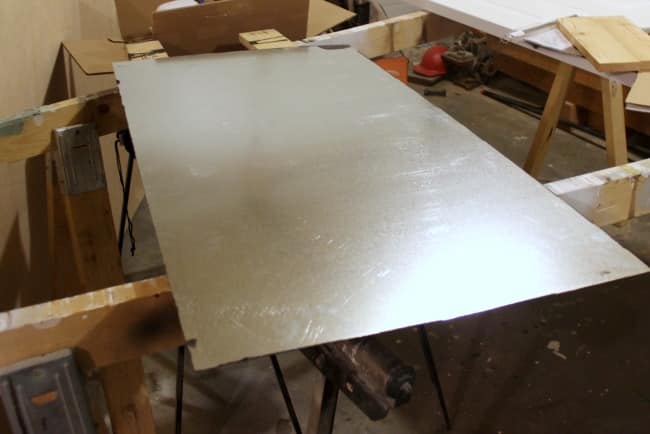 I'm not sharing specific materials, because sizes and amounts depend on the size you are building for. To start, you need to secure a piece of sheet metal. Luckily, we have a wonderful friend that was able to cut some us a sheet out of some scrap metal (thank you!).
Once you have your sheet metal, you want to give it a couple coats of chalkboard paint. and let it dry.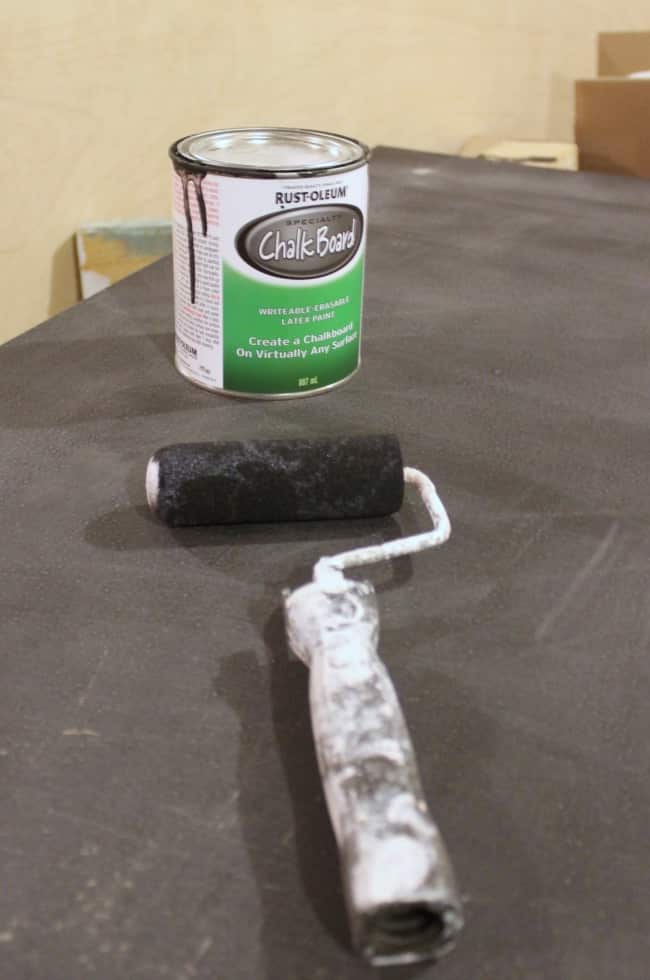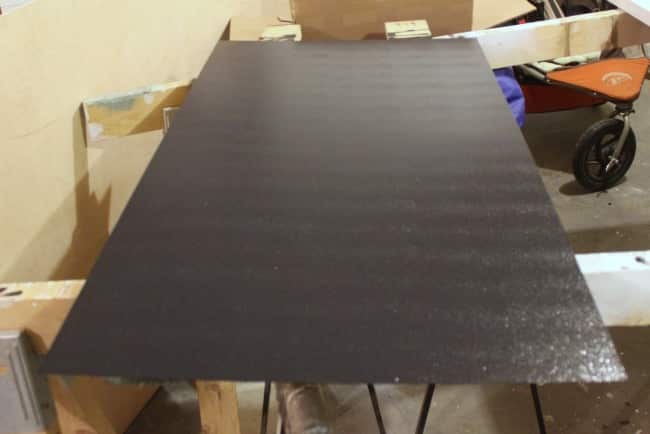 Next, we built a frame to surround the sheet metal. We wanted the frame to have a bit of a lip so that we could drill the sheet metal into the frame so that it would sit nicely.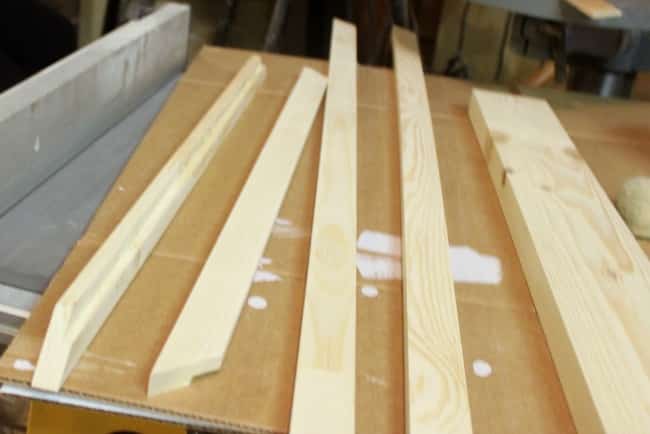 Once the frame was built, we stained it a deep brown, and got ready to attach a few fun hardware pieces!
I used the Fintorp System from IKEA to add a little bit of stylish organization to the top of the industrial command center. All you need is a drill to install it! And we have LOTS of hooks, so we can add more baskets, etc. whenever we want.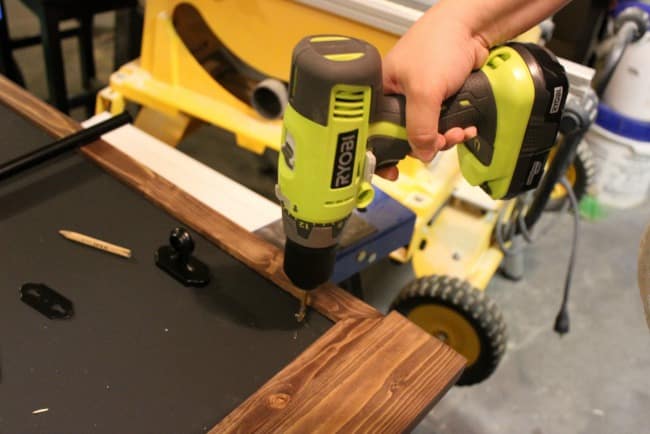 Finally I picked up the amazing mail envelopes at Target (before they left Canada – boo!), and knew I would want them to help us organize our mail. We marked out the spot we wanted them to sit and drill holes to attach them.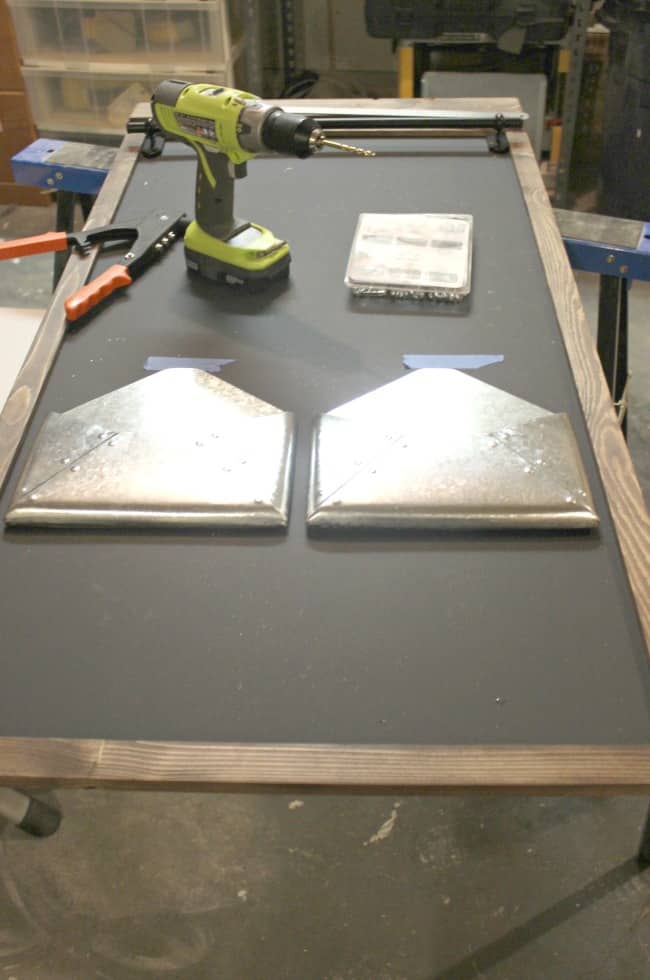 Just for fun, I also used Fusion Mineral Paint to also paint this old pencil holder, so that I would have something fun to throw in the basket. Fun fact, my husband actually built this pencil holder in highschool :)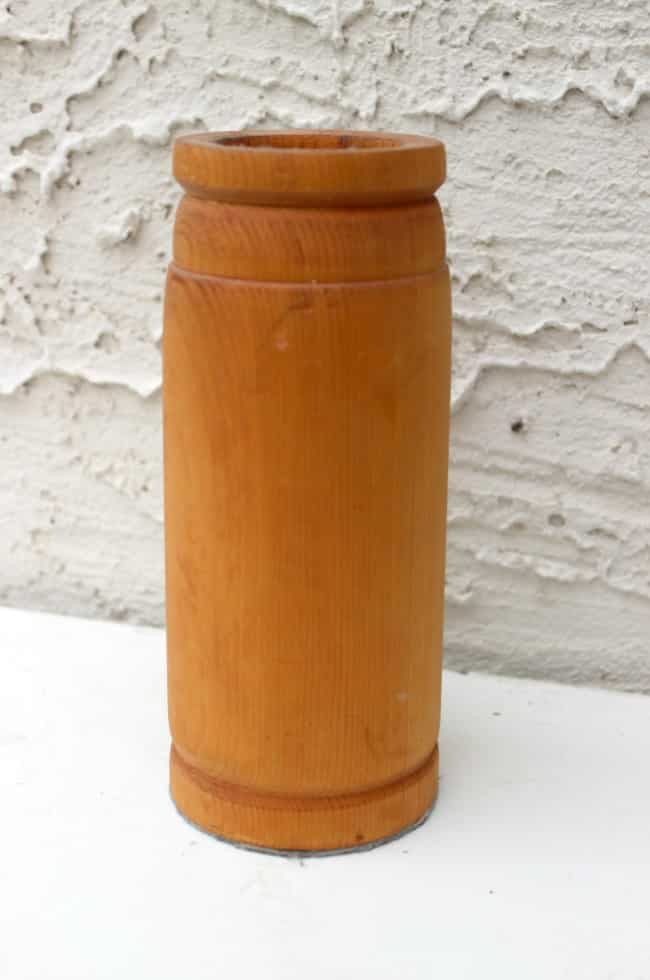 Here it is all done! How good does that Homestead Blue by Fusion Mineral Paint look on the pencil holder?! LOVE it!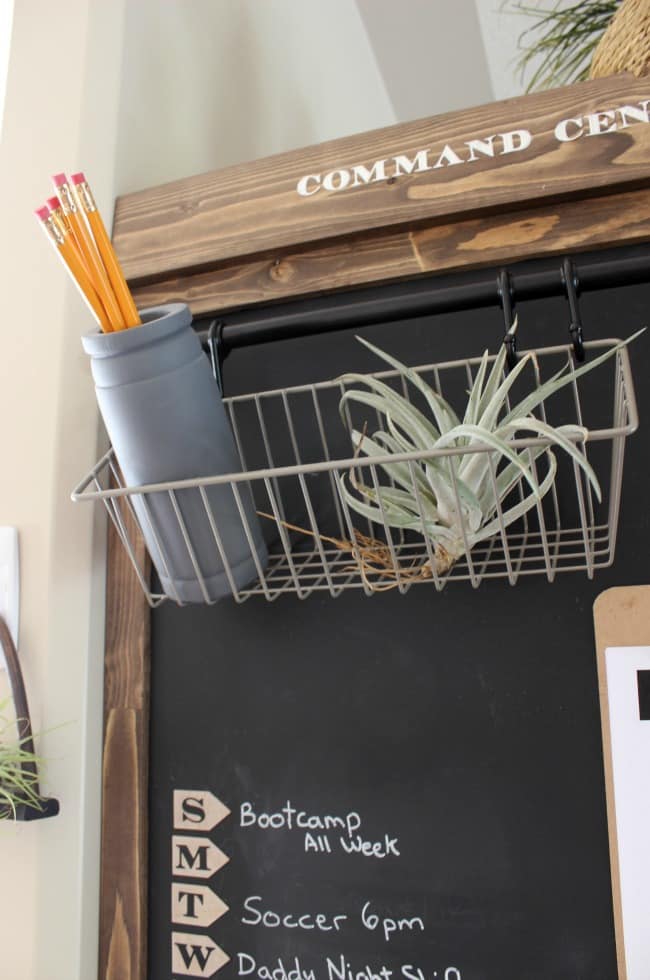 And the IKEA fintorp system was the perfect industrial addition!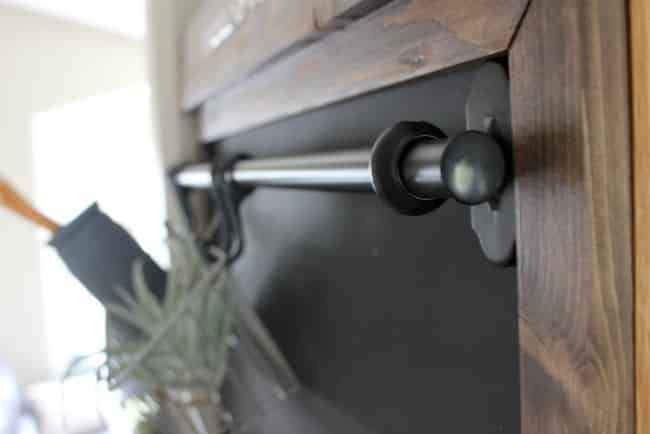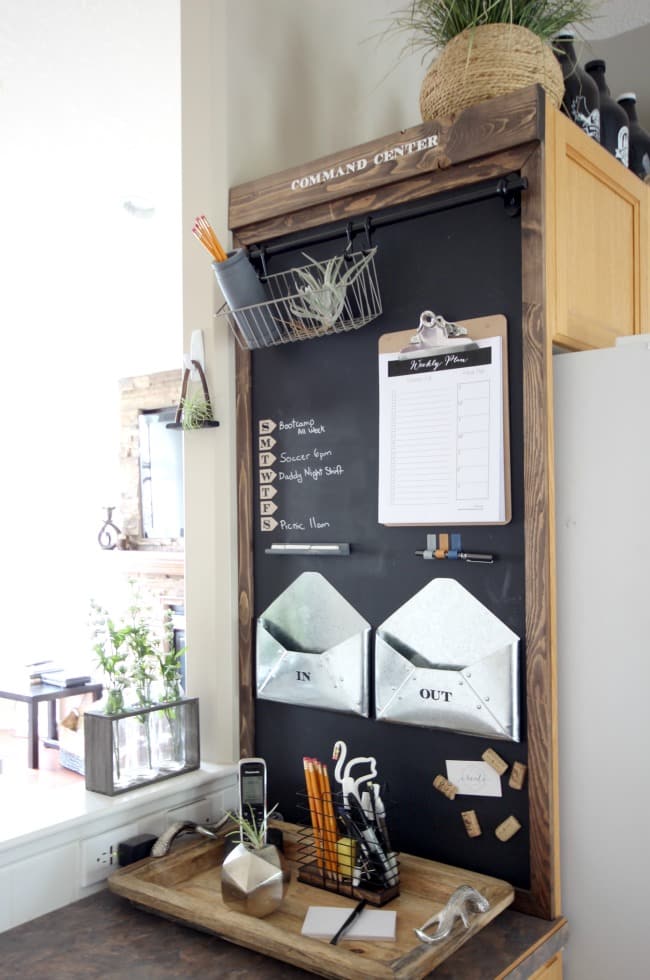 Stay tuned for more great command center DIYS – coming soon!
Find more great Command Center details here: