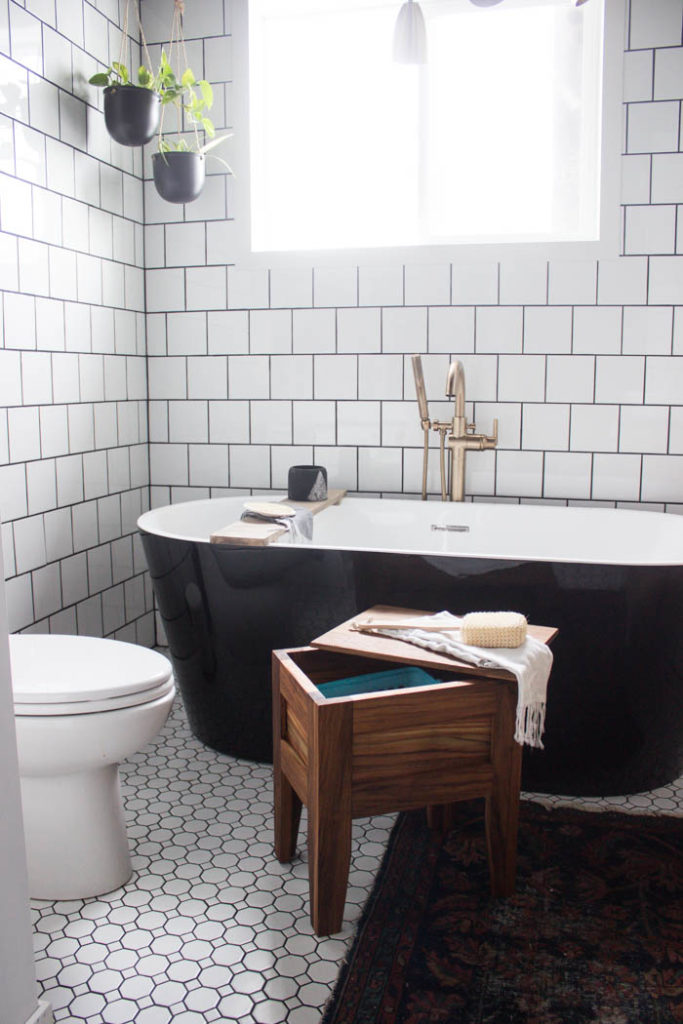 If you've been hanging around here a bit, then you know that we revealed our renovated our modern bathroom a few months ago. I love every. single. thing. about this bathroom. Every inch. The only thing that wasn't working for me was the bright blue basket we were using for bath toys, lol. Since this is the only tub in the home, our kids take all of their baths in here, and I knew there had to be a stylish way to hide their toys – enter our new DIY Bathroom Stool with hidden bath toy storage!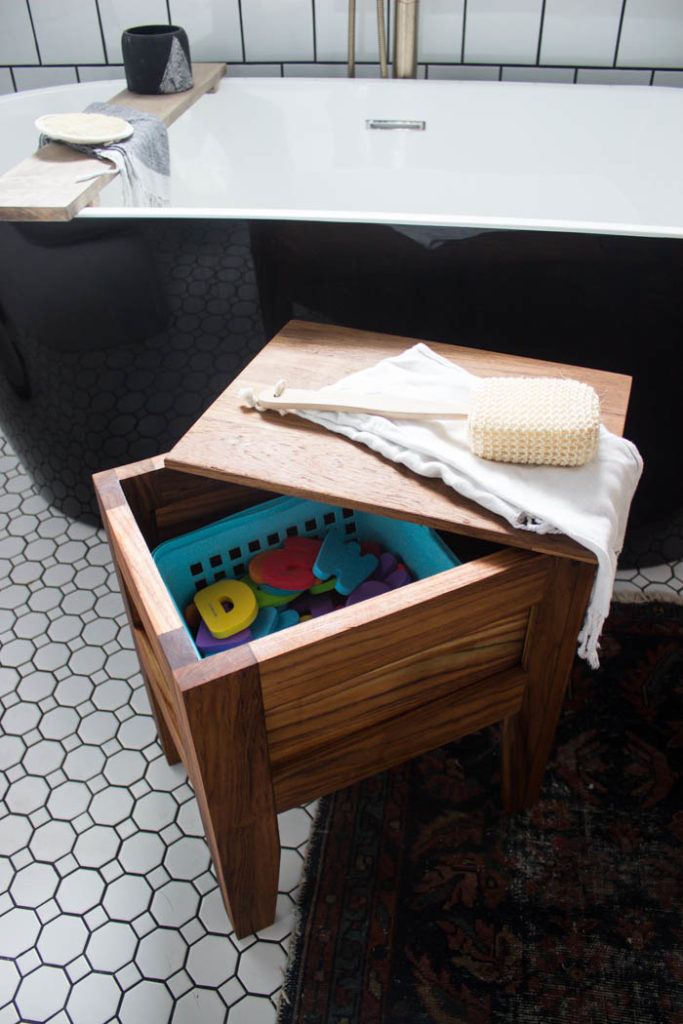 *This post was sponsored by Kreg Tool Company and Build Something. As always, opinions are 100% my own. For more information, please see my disclosure page.*
Storage is a problem for everyone. There is never enough. And most storage solutions are not the most visually appealing… lol. That's why hidden storage is such a great idea – hide all of the things out of sight. My Modern Handmade Home friends and I are sharing five great hidden storage ideas and they all come with free building plans!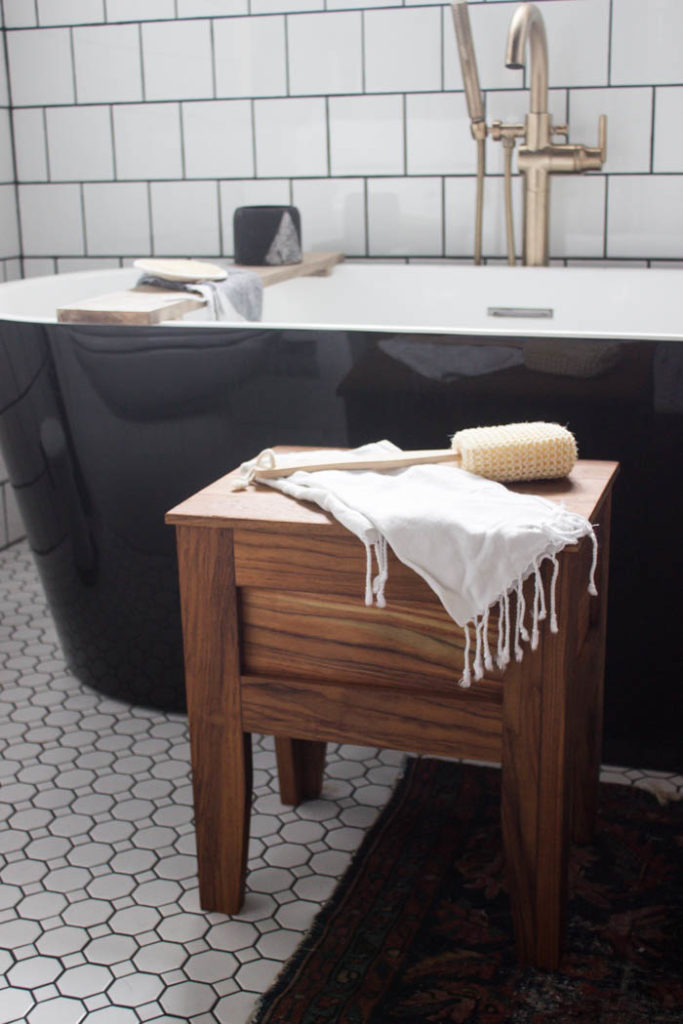 I think this bathroom stool is the smartest build we've ever done. Honestly! We created a solution to hide all of the ugly bathroom toys! Hallelujah!
We used a few Kreg tools to help us build this, including the Rip-Cut and a K4 Pocket Jig. Kreg has made amazing tools that solve problems – like helping you cut a straight line on a board with a circular saw, and allowing you to conceal your joinery while keeping everything aligned and strong. These are clever tools my friends.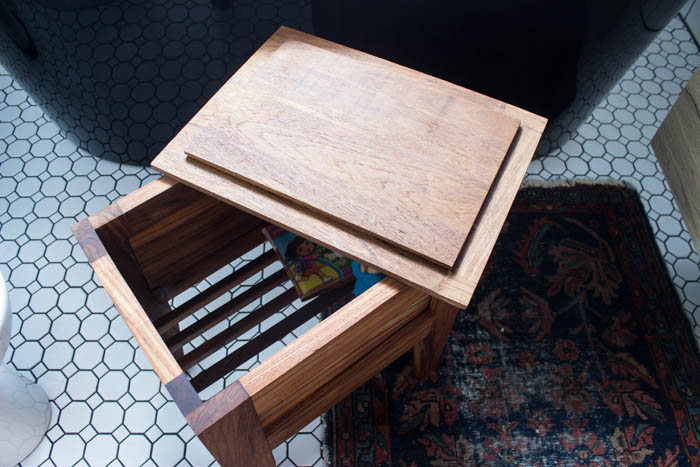 If you're wondering how you can put soaking wet toys inside of a stool, the answer is that you make it out of teak! Teak is a more expensive wood to buy, but it looks amazing and can withstand the bathroom conditions. Teak has natural oils in it that repel water, which keep it from getting mould or mildew – perfect for a project like this where the wood may stay wet for a bit.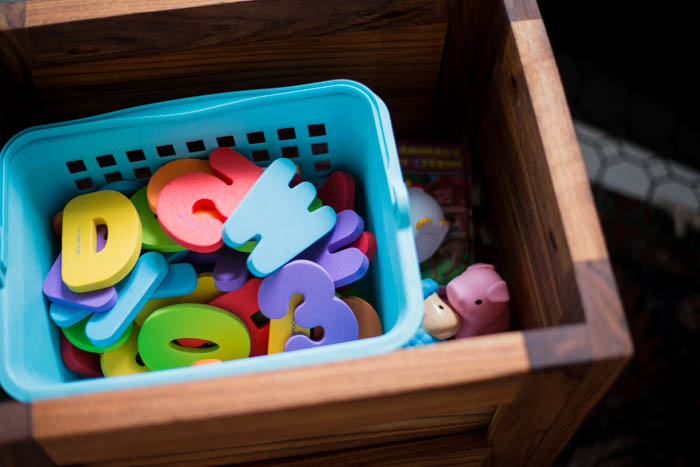 We also created large slats at the bottom, instead of closing it off with full boards, because we wanted the water to be able to run right through the piece. You can sit on the bench to wash your child's hair, and then put the bench straight into the tub, and throw all of the toys in. Because of the slats, the stool will drain naturally.
We all love this bench already and since I teamed up with Kreg Tool Company and Build Something you can grab these FREE build plans now!
Build Something is the DIY project site from Kreg Tool Company where they share great DIY build projects and plans. I guarantee that you will be inspired to build when you visit the site!
And don't forget to check out the free plans for this Bathroom Stool!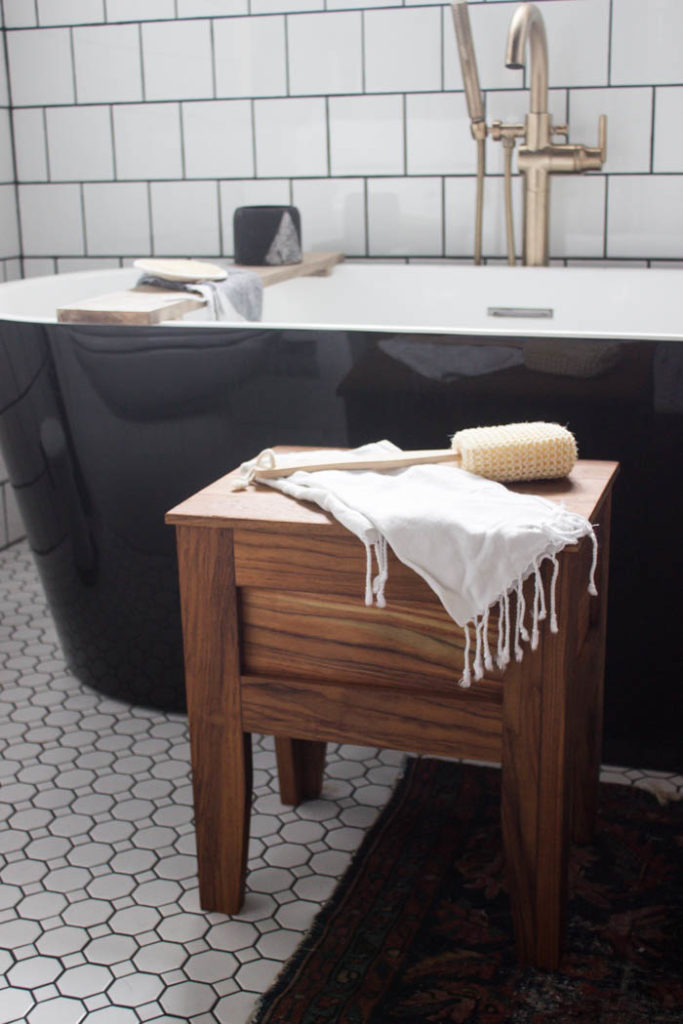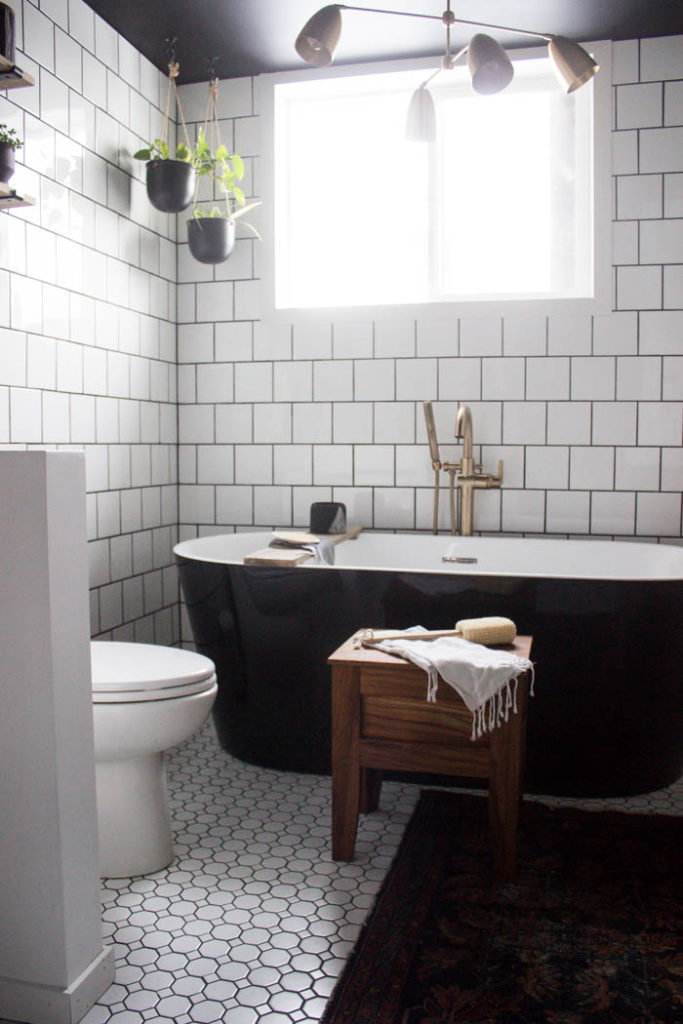 If you build the stool, please tag me!
If you're looking for some more hidden storage inspiration, check out these great build projects!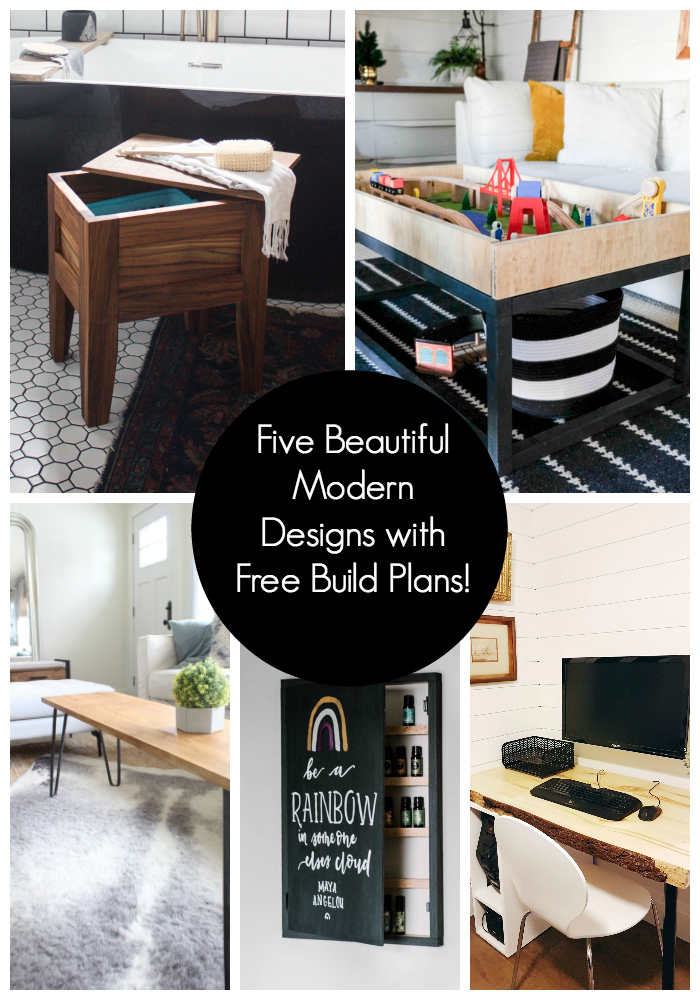 Essential Oil Storage by Lemon Thistle
Train Table with Storage by The Learner Observer
Coffee Table by Harlow and Thistle
Desk with Hidden Cords by The Sweetest Digs
If you want a simple bathroom project, try this easy Bath Tray!
Come check out the rest of our Modern Bathroom!