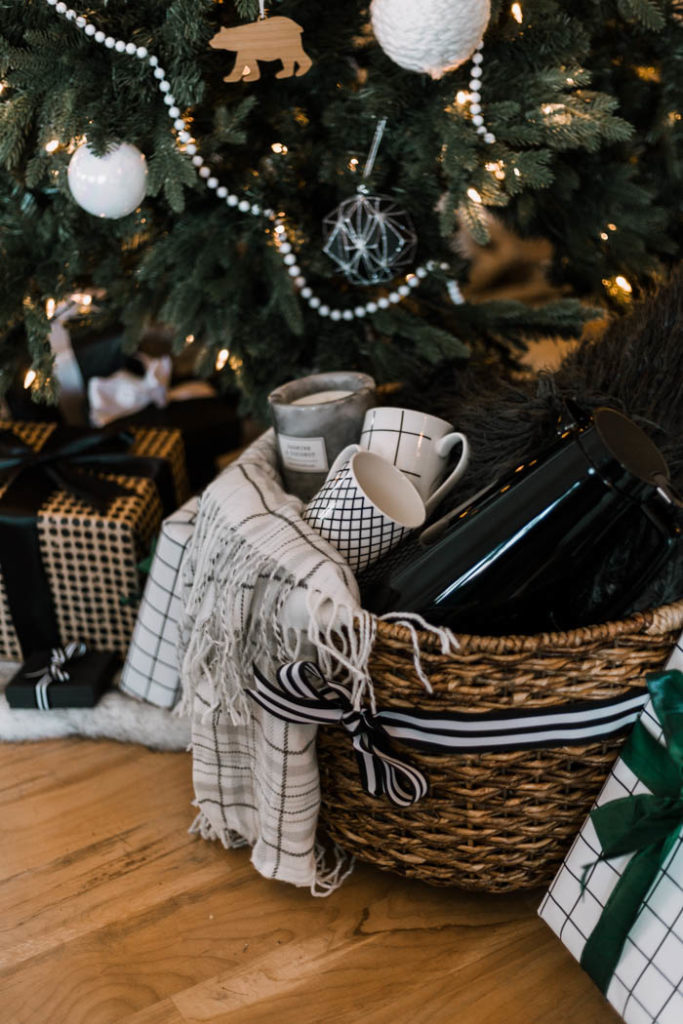 I consider myself to be extroverted. There is rarely a time when someone invites me out that I don't want to join them. I actually get energy from being around people. But Russel (my hubby) is a different story! I have to drag him out to events and parties. The only time of year that we are on the same page is at Christmas time. I consider myself a Holiday Homebody, lol. When the hustle and bustle of December calms down, all I want to do is cozy up on the couch for a week straight! Which is why this homebody gift basket is perfect for us.
*This post was sponsored by Kitchen Stuff Plus. As always, opinions are 100% my own. For more information, please see my disclosure page.*
What is a homebody gift basket, you ask? To me, it's a gift basket that gives you the perfect night in. A little bit cozy and a little bit practical! There are so many things you can throw into one that would make a great night in.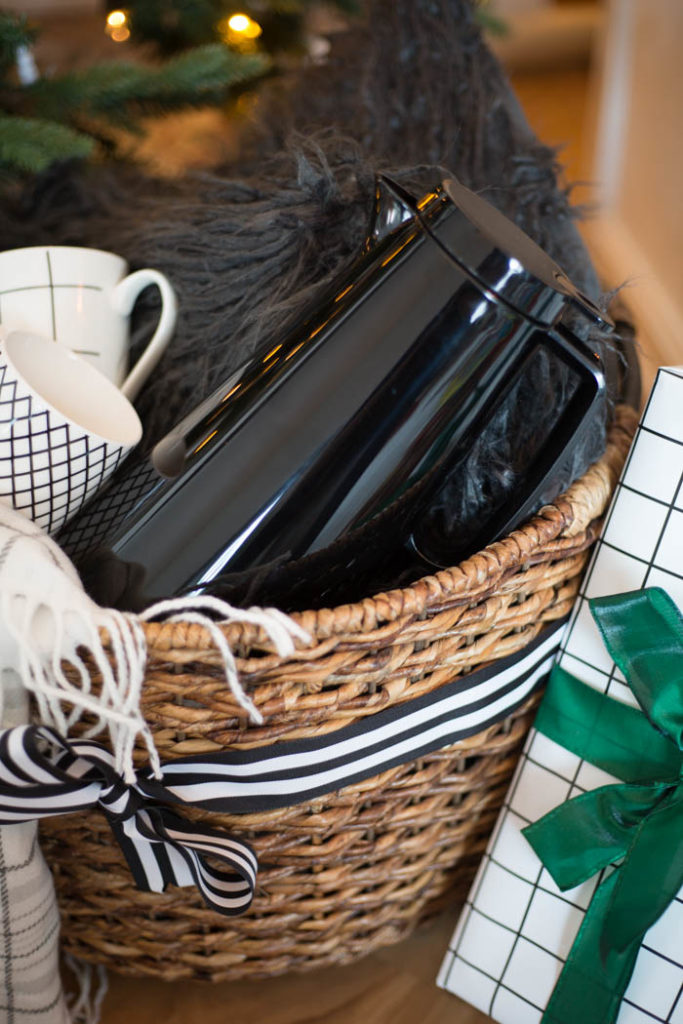 What I put in mine was a couple of stylish mugs, a coffee carafe (because I've always wanted one and you can make a big pot of decaf and bring it to the living room and never get up!), a beautiful marble candle, and the coziest of mongolian fur pillows.
It's a great gift for couples too because it's basically a date night in! You can give the gift to your other half, and both enjoy it after the kids have gone to bed!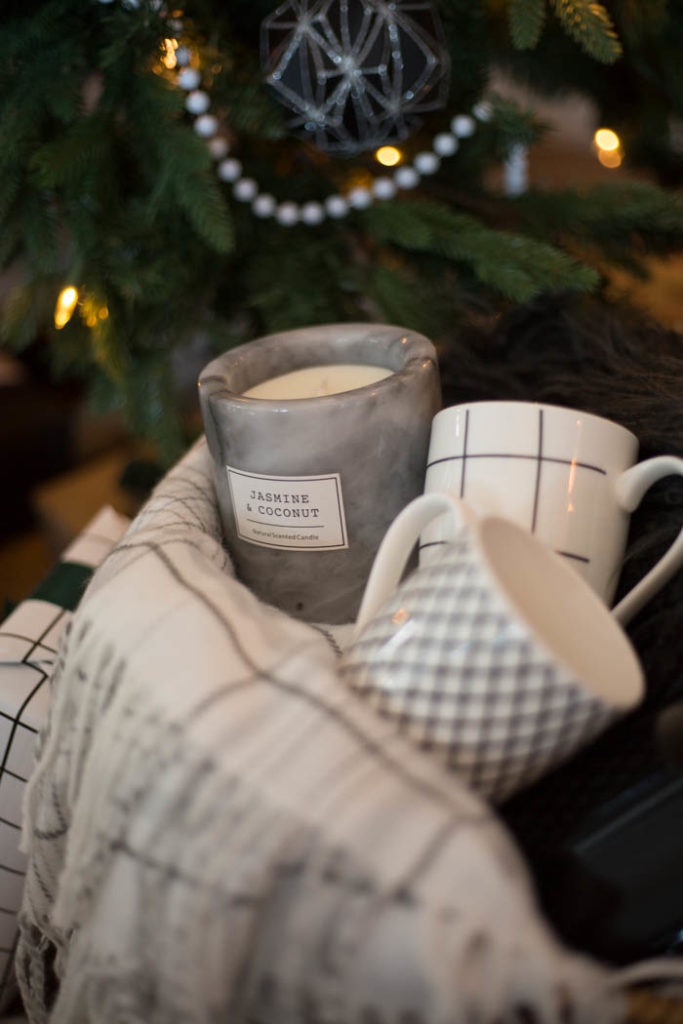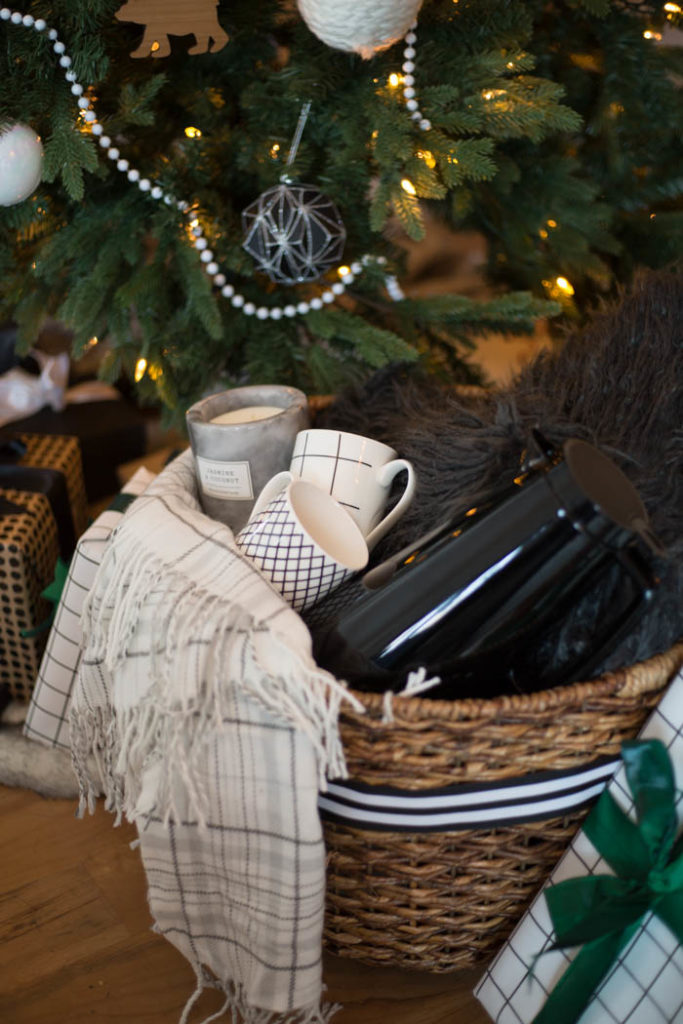 The other thing I would probably add right before I gave it away was some fresh coffee beans and some homemade cookies!
Baking is something that this holiday homebody loves to do! It's the perfect way to build memories with your kids without having to leave the house!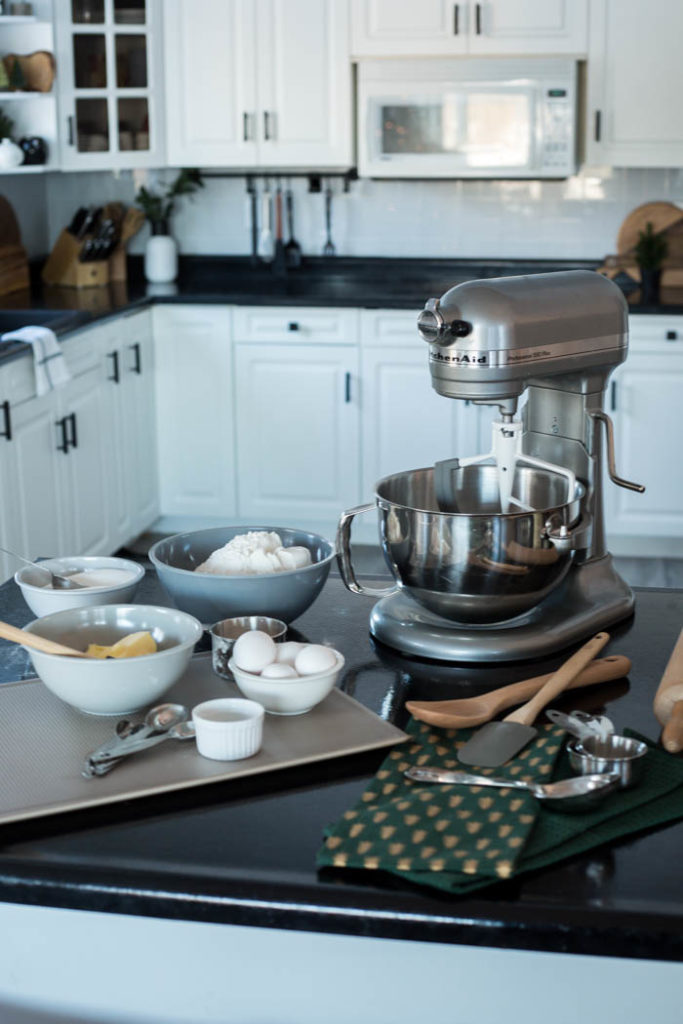 This year I used a ton of beautiful baking supplies from Kitchen Stuff Plus, and my kids and I baked up a storm! If you're looking for baking supplies that are pretty and functional, then you've found the right place! They will ship all over North America. For the first time in a long time, my pretty baking equipment makes me feel like an adult in the kitchen!
I always get my kids involved in the baking because I have the best memories of baking with my mom and brother over the holidays. There is flour all over the counter and sprinkles all over the floor, but it's totally worth it!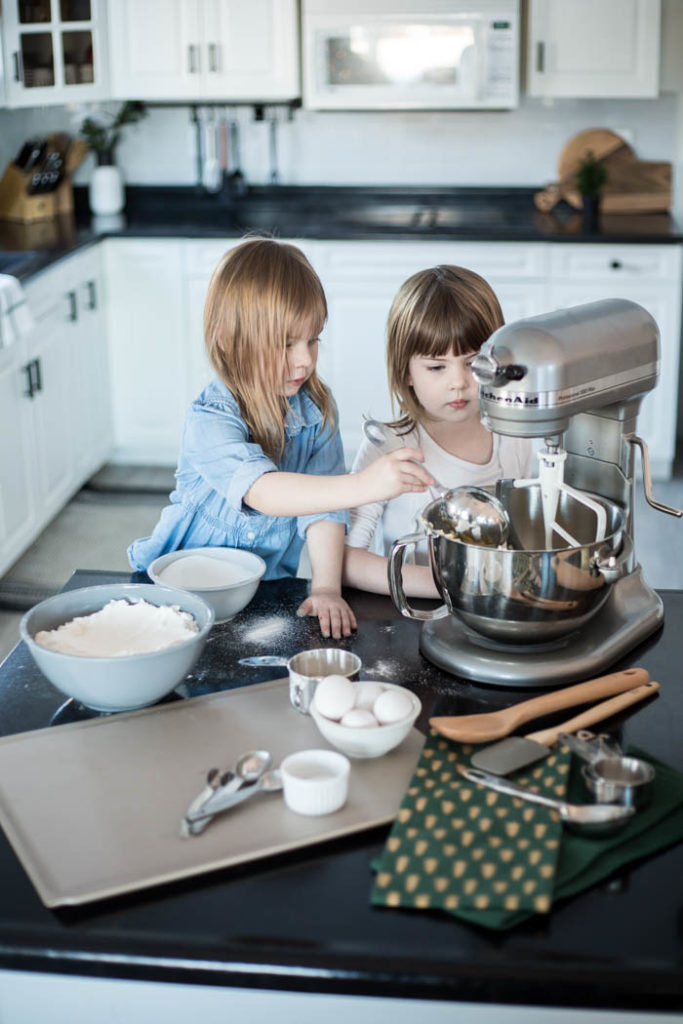 Sources:
Bronze Cookie Sheet / Bronze Baking Sheets / Metal Measuring Spoons
Baker's Measuring Cup Spoons / Metal Measuring Cups / Wooden Spoons
Set of 6 Grey Mixing Bowls with Lids Green Holiday Tea Towels / Small Ramekins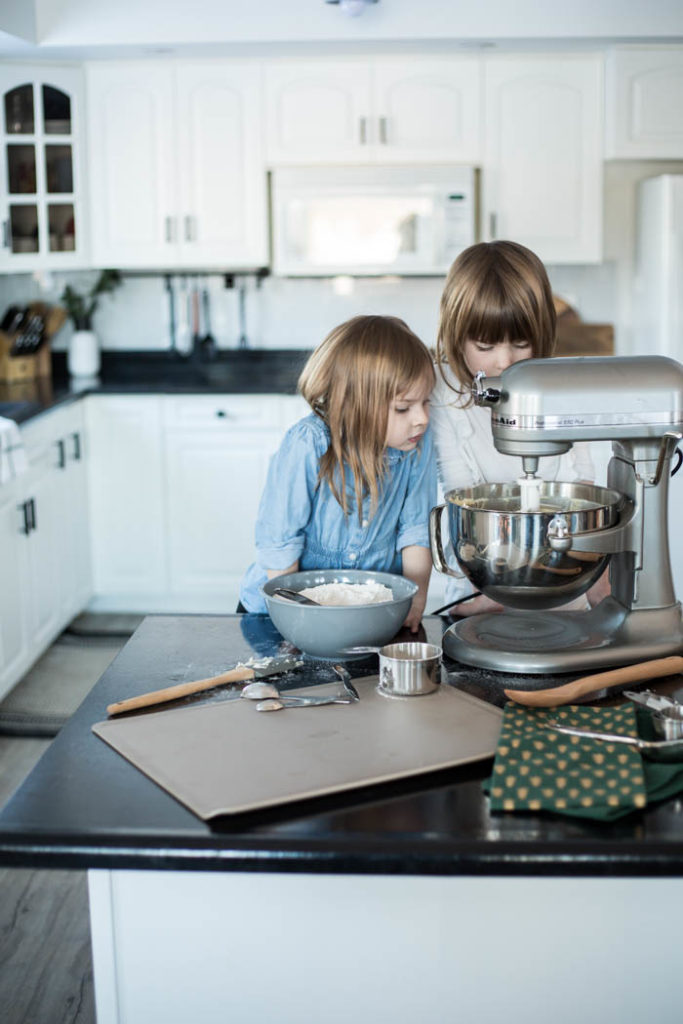 Is there anything cuter than little bakers in the kitchen?? These girls barely have an attention span of five minutes, but they stayed on these kitchen chairs mixing dough and cutting out cookies for ages!
Once the cookies are done, eat a few and add a few to your homebody gift basket! Trust me, no one is going to say no to delicious cookies! lol.
If you're looking for more great holiday baking and gift ideas, check out the other Modern Handmade Home gals!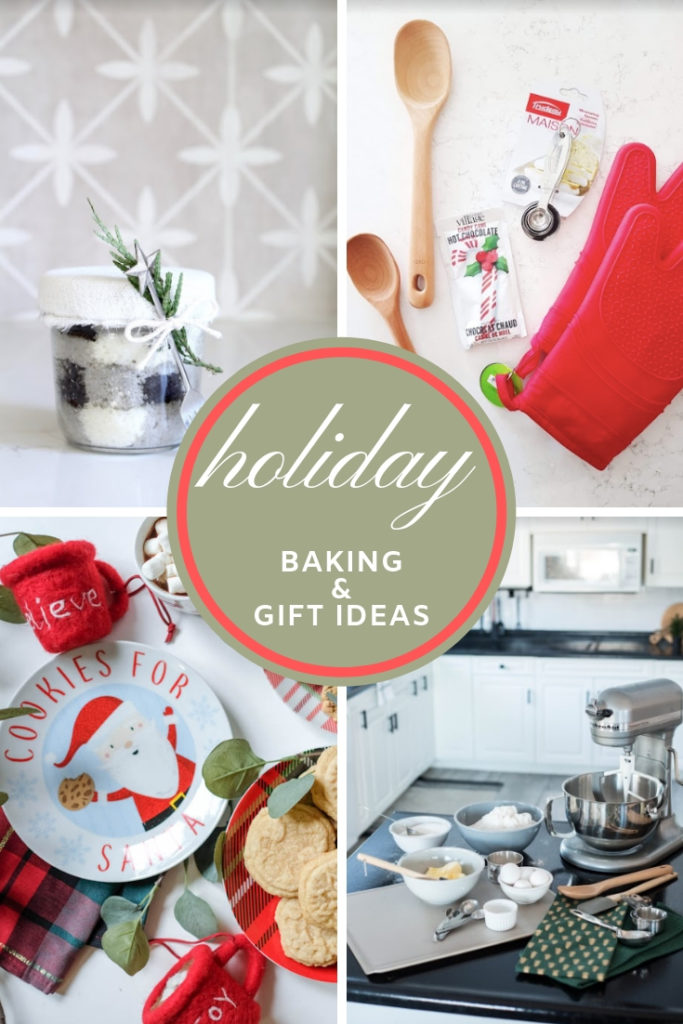 Harlow and Thistle
The Sweetest Digs
The Learner Observer
If you would like to see our Kitchen all decked out for the holidays, don't forget to stop by our Holiday Home Tour!