Stunning thrifted wooden bowl makeover! Try this simple thrift flip to make a gorgeous modern pedestal bowl on a budget!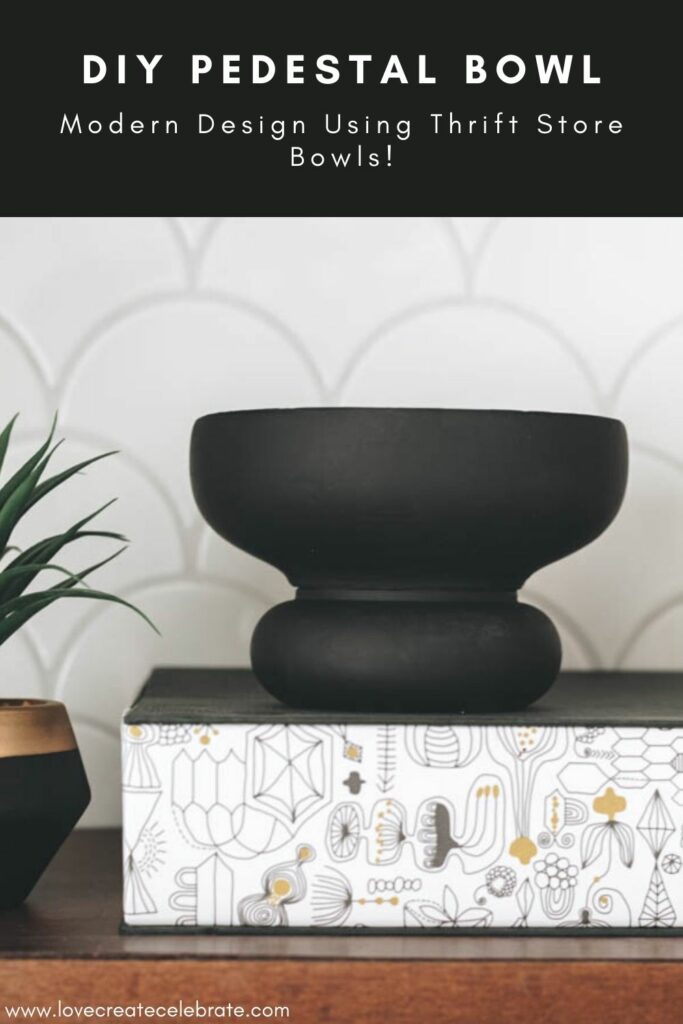 *This post may contain affiliate links. When you buy a product through one of our links, we get a commission at no cost to you! Thank you for supporting our blog so that we can continue to bring you posts like these. For more information, please see our disclosure page.*
Wooden Bowl Makeover Instructions
As I mentioned above, this simple DIY requires two bowls. I definitely would look past the pretty vintage ones (or scoop those up for your kitchen!), and head to some cheaper options instead.
For my thrift store bowls, we found one with the finish chipped off, and another that was just a cheap, unfinished bowl.
Materials Needed
Thrift shop wooden bowls
Sand paper
Large clamps
Matte black spray paint
Step-by-step Tutorial for my DIY Pedestal Bowl
When they're stacked, and glued, and one solid colour, they could really be transformed into something amazing.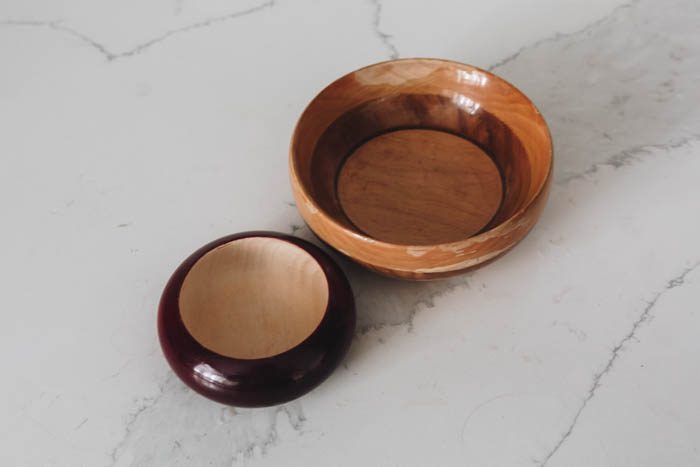 The first step is to sand them down, especially since they're a little bit scuffed up. They don't have to be sanded all the way down because you're going to paint them afterwards and glue them together to make a little decorative piece that sits on the shelf.
The real goal of the sanding to to make sure everything is smooth. On the sides of my bowl where the finish is chipped away, I wanted to sand enough to feather out the finish and keep all sides smooth.
Once everything was sanded down, I used wood glue and a large clamp to attach them together until the glue dried. If you don't have a large clamp, you could also much something heavy inside to hold the top bowl onto the bottom one.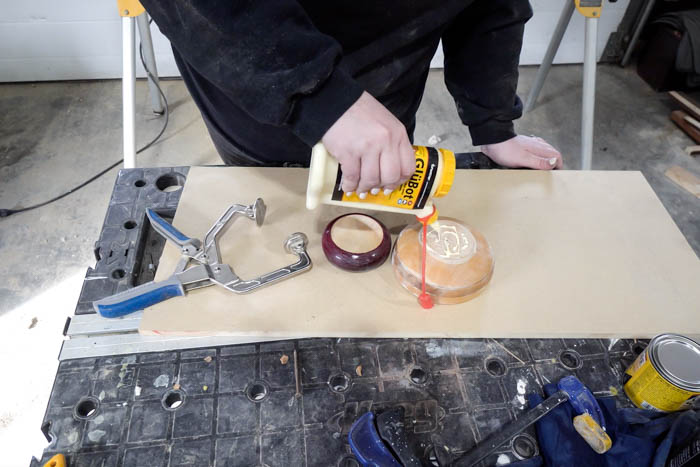 Finally, gave the whole piece a coat of spray paint. I chose matte black (rather than glossy), because I thought it would look like a much more expensive and sophisticated piece in a matte finish.
The Finished Wooden Bowl Makeover
Here's how my little sculptural bowl turned out. I do not think anyone would guess that this was a thrift flip. It looks like something you would buy in a high-end store and I love the look of this DIY pedestal bowl, especially for just decorating my vignettes and my shelves!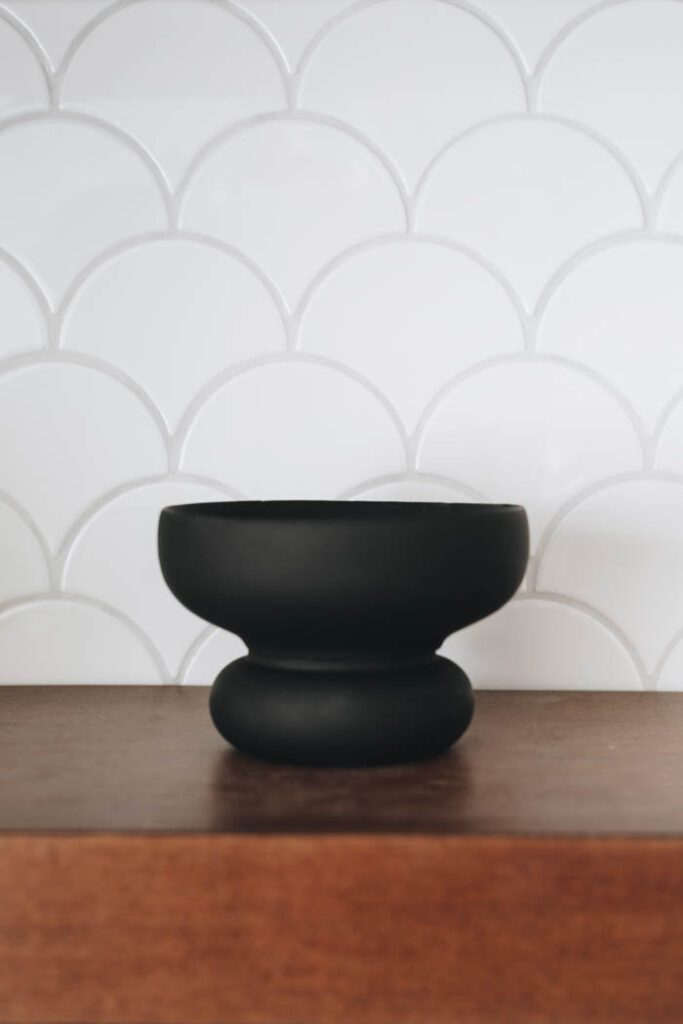 More Thrift Store Flips on a Budget!
This DIY Pedestal Bowl was one of 4 modern thrift flips I did for under $2! Check out the video below to see how I made the other modern, budget-friendly thrift flips!
Don't forget to subscribe to our YouTube channel for more great home decor thrift flips on a budget!!
For more great thrift store DIY ideas, check out these High End Thrift Flip Gifts!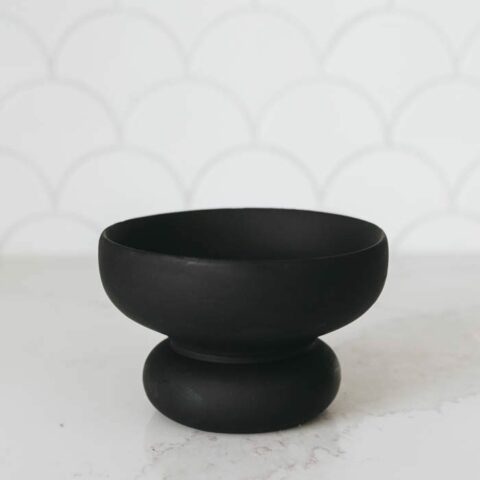 DIY Pedestal Bowl | Wooden Bowl Makeover
Stunning thrifted wooden bowl makeover! Try this simple thrift flip to make a gorgeous modern pedestal bowl on a budget!
Materials
Thrifted bowls
Sand paper
Wood glue
Matte black spray paint
Instructions
Sand the thrift store wooden bowls
Glue the bowls together
Clamp the bowls together until glue dries
Spray paint the bowls matte black