A beautiful DIY Pedestal Bowl made with dollar tree supplies! Love this quick and easy modern DIY home decor idea!
I love affordable home decor. There are a lot of things in the home decor realm that I can justify spending a little extra on, like a comfortable couch, locally made art that speaks to me, and stunning tiles. But when it comes to home decor, I find it hard to spend the extra money. Mostly because I almost always look at something and say, "I can probably make that for less". Which is where the idea for these DIY pedestal bowls came from.
Beautiful Pedestal Bowls to Buy
These bowls are beautiful. No question! They have a unique texture and shape that is hard to mimic or recreate, and that's why they cost as much as they do! I've wanted one of these beautiful bowls for a while!
As soon as I saw the price tag on these beauties, I knew I could make my own for less than $5. In fact, I spend $2.50 on my bowl, and I'm pretty happy with it!
How to Make a DIY Pedestal Bowl
These are the DIY dollar tree bowls that started it all! I bought both of the plastic bowls (above) with the intention of stacking them. I loved the bigger bowl I found because of the added scalloped texture it already had, and once I found that one, I just had to find a bowl that would fit proportionally underneath it, and also be large enough to hold everything up nice and sturdy.
There are a lot of different glue options, but you need to make sure to use one that bonds well with plastic. Put glue on the bottom of the small bowl, and then attach both bottoms together, centring them as well as possible.
The final step is to spray paint your bowls. You can do any colour you like, but I love the look of black accessories, so I did black this time. I also chose to use a textured spray paint specifically. The texture of it helps give the entire piece a bit more of an organic feel. It feels more like a store-bought piece and definitely removes the "plastic" look.
Finished DIY Pedestal Bowl
I was so happy with this piece when I was done! I think it has so much character! If you pick it up, you'll definitely know it's plastic right away from the weight of it, but I think if someone saw it in your home, they wouldn't know unless they touched it!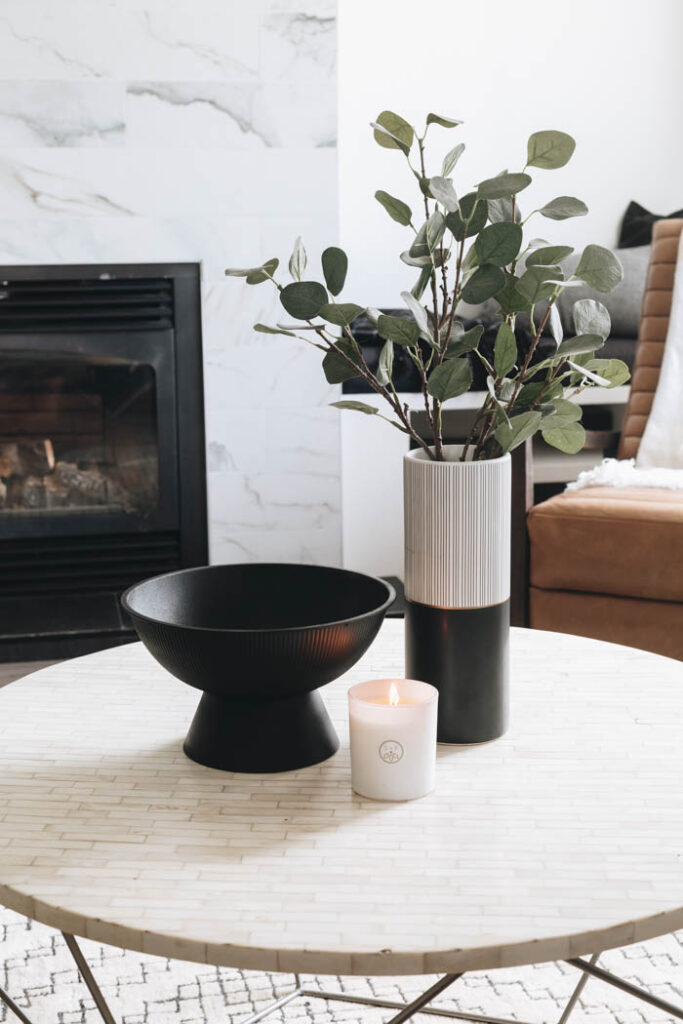 I styled it in my living room, dining room, and on our hallway console to give you an idea of how it can be used in different spaces. I think some wooden beads hanging out of the side, or a bouquet of flowy greenery would look beautiful inside too.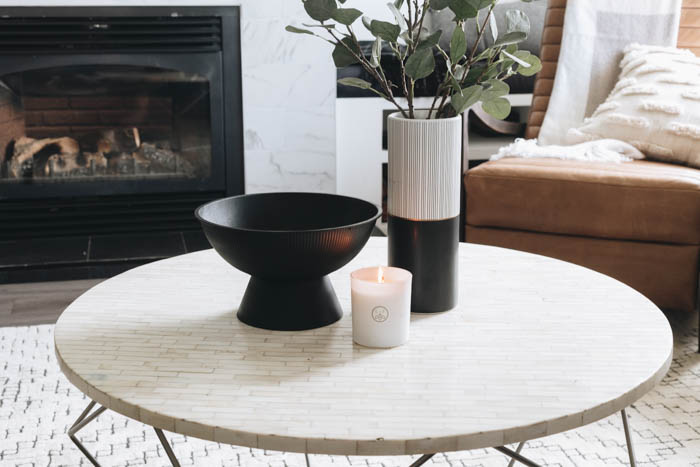 Video Tutorial for a DIY Pedestal Bowl (and 4 more dollar store DIYs!)
Whenever I share my dollar store DIYs on YouTube, I tend to share 4 or 5 projects at the same time. This month I shared 5 dollar store projects, including a vase, a decorative box, a pedestal, a sculpture, and this pedestal bowl.
Watch the video below for more dollar store DIY inspiration!
If you're looking for more affordable DIY home decor, check out these 10 Modern DIY Home Decor ideas that are both beautiful AND budget-friendly!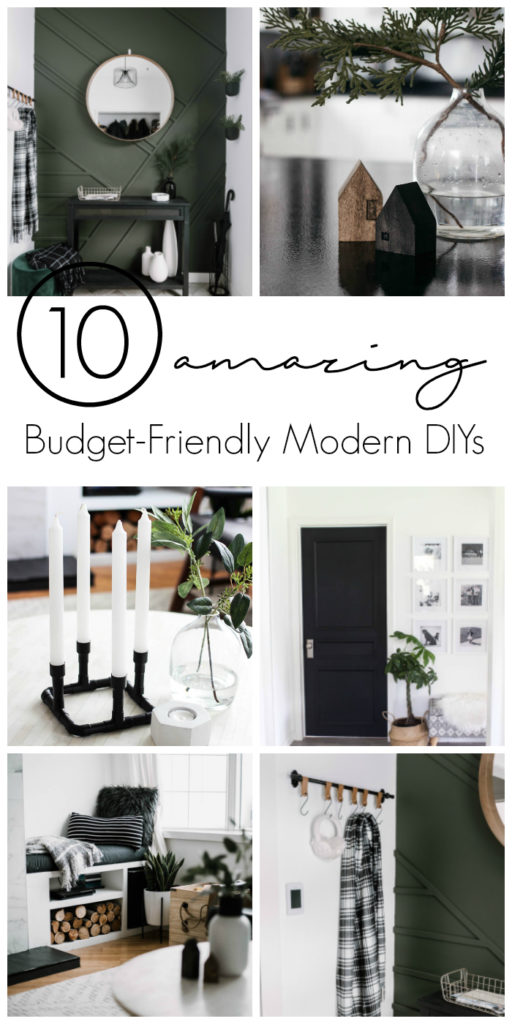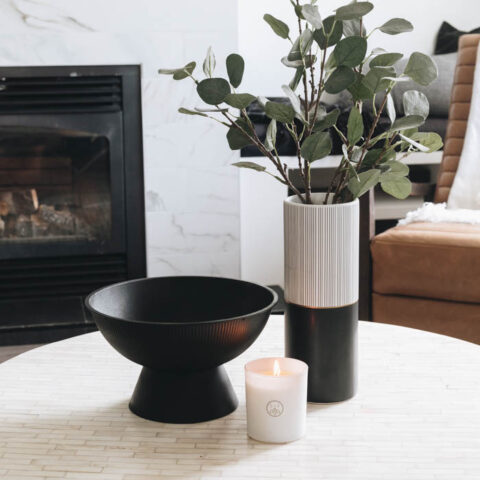 DIY Pedestal Bowl
A beautiful DIY Pedestal Bowl made with dollar tree supplies! Love this quick and easy modern DIY home decor idea!
Materials
Small Plastic bowl set of 2 (we only need one)
Large plastic bowl
Black textured spray paint
E6000 Glue
Instructions
Use E600 to glue the bottom of the large plastic bowl to the bottom of the small plastic bowl
Paint everything with textured spray paint - the textured paint is optional, but helps give a more organic look to the piece so that it no longer looks like plastic.
Recommended Products
As an Amazon Associate and member of other affiliate programs, I earn from qualifying purchases.