Looking for a quick and easy dessert? Try this no bake mini cheesecake recipe! These pink desserts are perfect for Valentine's Day, Bachelorettes, girls weekends, or just because!
Will you be celebrating Valentine's Day this year? Whether I was headed to a movie with girlfriends or hanging out with my new beau, I always had plans. These days life is a little (read: a lot) less exciting on Valentine's day. Children and a distinct lack of available babysitters make date nights a lot harder. But a mini cheesecake recipe will save any Valentine's Day!
Don't they always say that the way to a man's heart is through his stomach? Last year I made my husband some delicious Bacon Chocolates (seriously… sooo good!), but this year I'm baking up another one of my delicious mini cheesecake recipes!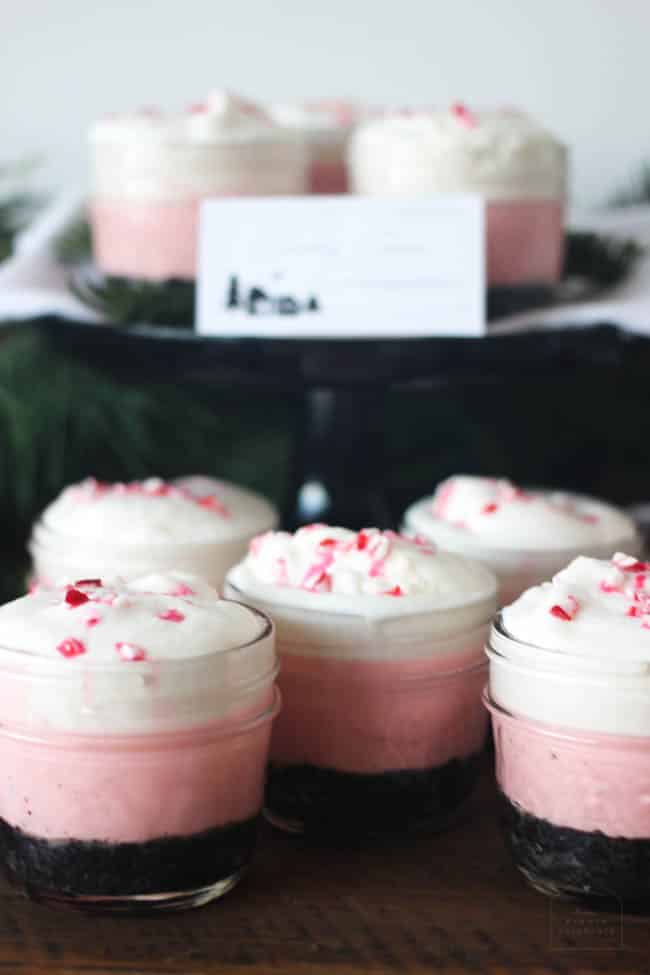 There's nothing better than a dessert in its own little container, is there? You can make this cheesecake in a pie dish, but I usually go for individual servings in mason jars.
Valentine's Day Mini Peppermint Cheesecake Recipe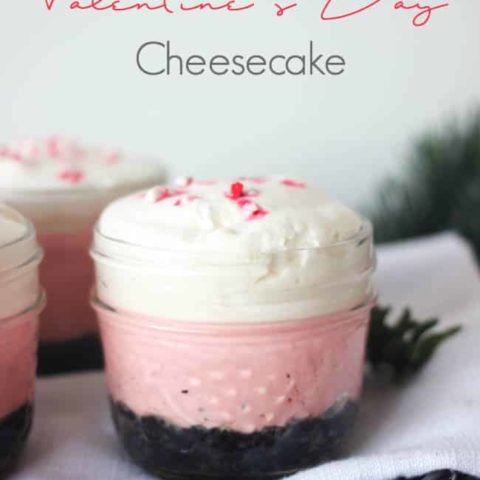 No Bake Peppermint Cheesecake
A delicious chocolate and peppermint dessert that will leave your friends and family wanting more!
Ingredients
1 1/2 cups of oreo cookie crumbs
1/4 cup of butter, melted
2 tbsp brown sugar
1 can sweetened condensed milk
1 pkg (250 g) of cream cheese, softened
1 tsp vanilla
1 1/2 tsp peppermint extract
Whipping Cream
Red food colouring (optional)
Topping - red or pink sprinkles, hearts, or candy cane crumbs (optional)
Instructions
Mix oreo cookie crumbs, melted butter, and brown sugar together. Press into the bottom of the mason jars (or pie plate). Let this set in the fridge for an hour
Beat cream cheese until fluffy. Gradually add in sweetened condensed milk until combined. Add in vanilla and peppermint extract. Add red food colouring until you find your desired colour. Pour over the prepared oreo crust in the mason jars (or pie plates) and chill for three hours.
Whip your whipping cream and put on top of cheesecake. Put sprinkles on top just before serving.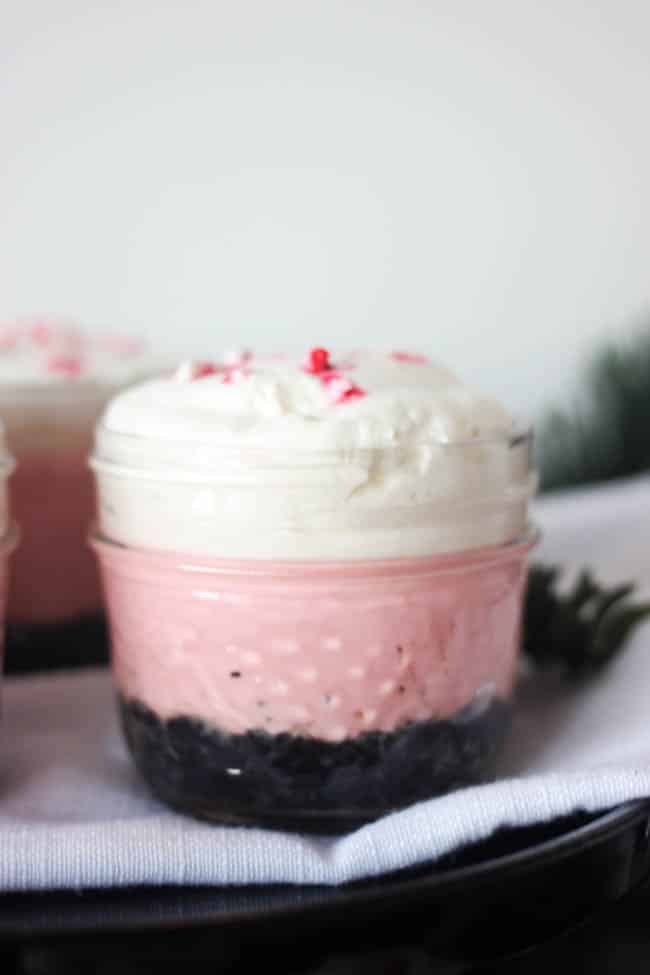 If you like chocolate and peppermint, you can't go wrong with these mini cheesecakes! I hope you enjoy the recipe!
If you'd like another great recipe, try out these Bacon Chocolates!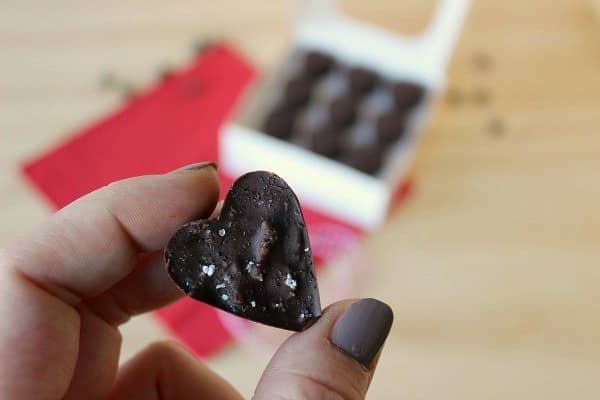 These Mini Cherry Cheesecakes would also be a great Valentine's Day dessert!