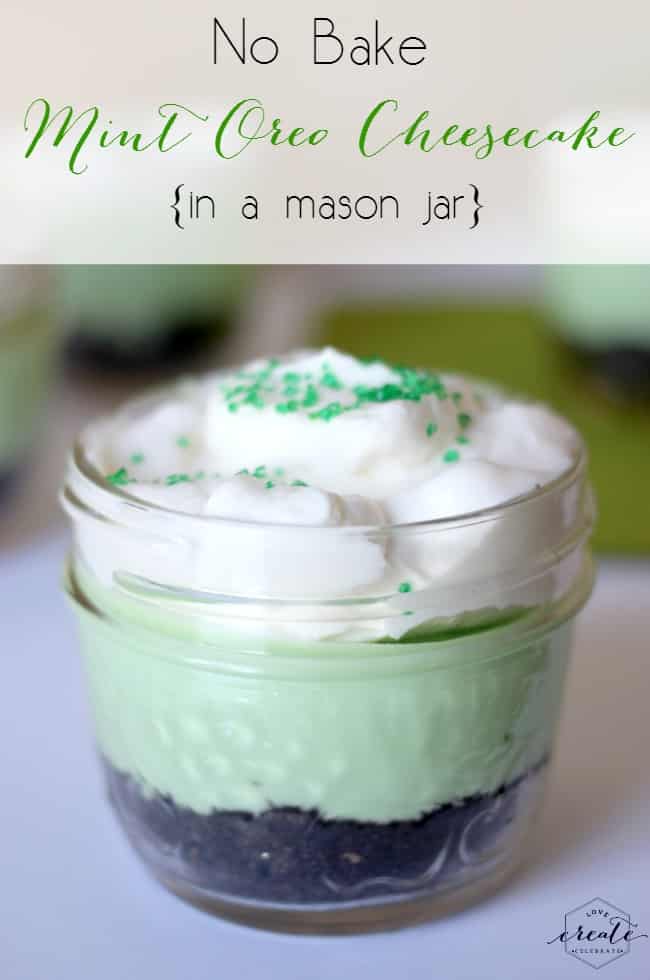 Is your mouth watering yet?! If you are a fan of mint, chocolate, or cheesecake you are gonna LOVE this recipe. Lucky for me, I'm a fan of all three!
My favourite thing to serve desserts in are these mini Mason Jars. They are the perfect dessert portion size and they always look adorable! I swear I get 10 times the compliments on a dessert when it comes in a mini mason jar, lol. I'm on a mission to make a "Dessert in a Jar" for every holiday, and this dessert does not disappoint.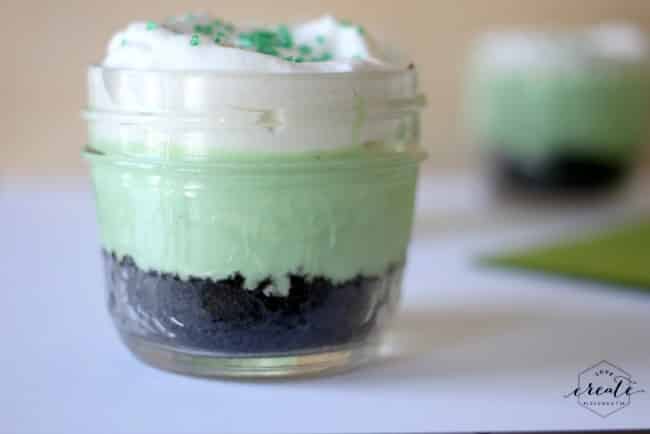 Luckily we were headed to a friends' house for dinner the night I made all of these lovelies. If I had been at home alone with them, I definitely would've eaten too many! I know your friends and families are going to love these St. Patrick's day treats :)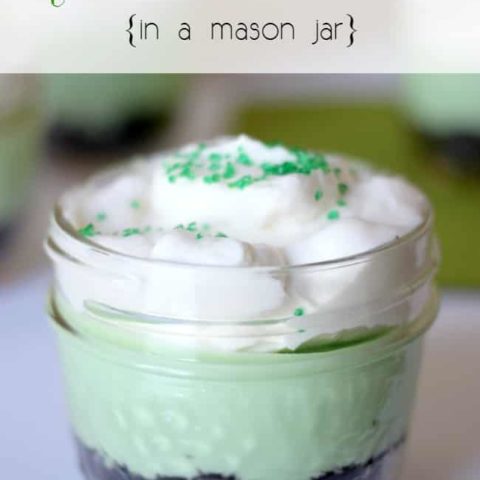 No Bake Mint Oreo Cheesecake
A delicious chocolate and mint dessert that will leave your friends and family wanting more!
Ingredients
1 1/2 cups of oreo cookie crumbs
1/4 cup of butter, melted
2 tbsp brown sugar
1 can sweetened condensed milk
1 pkg (250 g) of cream cheese, softened
1 tsp vanilla
1 1/2 tsp peppermint extract
Whipping Cream
Green food colouring (optional)
Green sprinkles (optional)
Instructions
Mix oreo cookie crumbs, melted butter, and brown sugar together. Press into the bottom of the mason jars (or pie plate). Let this set in the fridge for an hour
Beat cream cheese until fluffy. Gradually add in sweetened condensed milk until combined. Add in vanilla and peppermint extract. Add green food colouring until you find your desired colour. Pour over the prepared crust in the mason jars (or pie plates) and chill for three hours.
Whip your whipping cream and put on top of cheesecake. Put sprinkles on top just before serving.
Just a few more pictures… in case you weren't already drooling…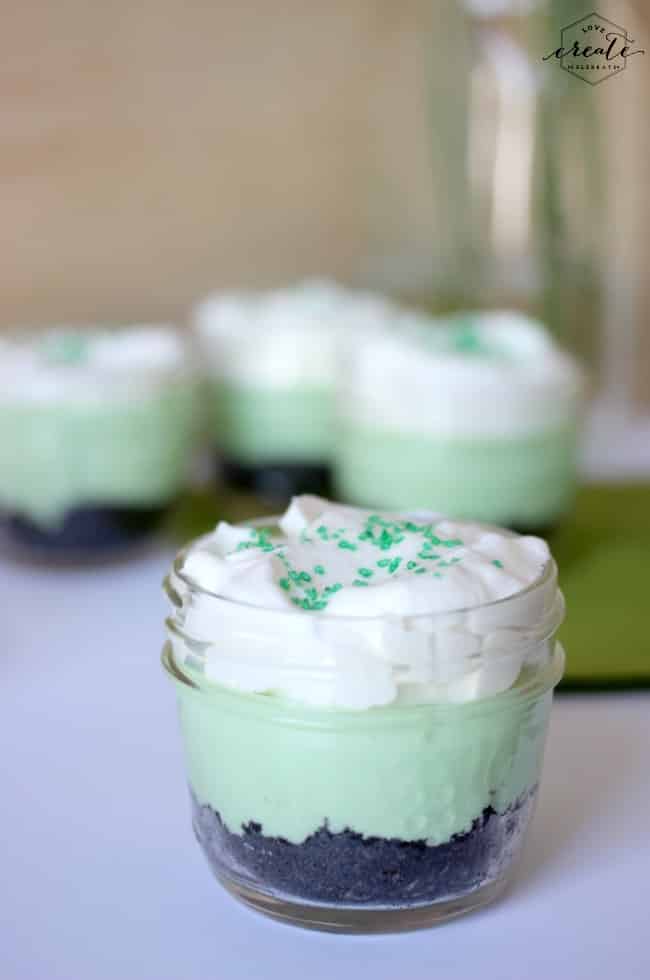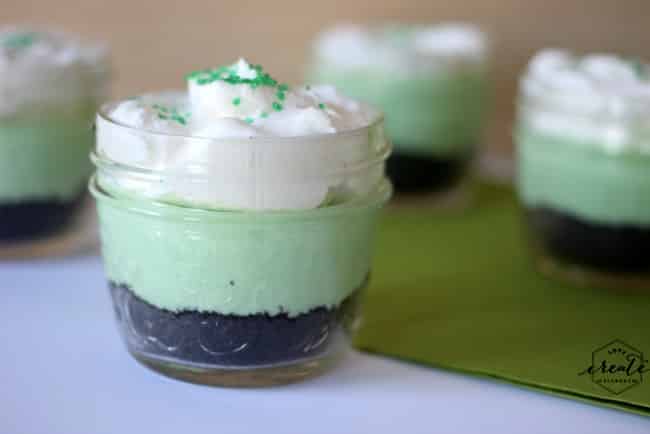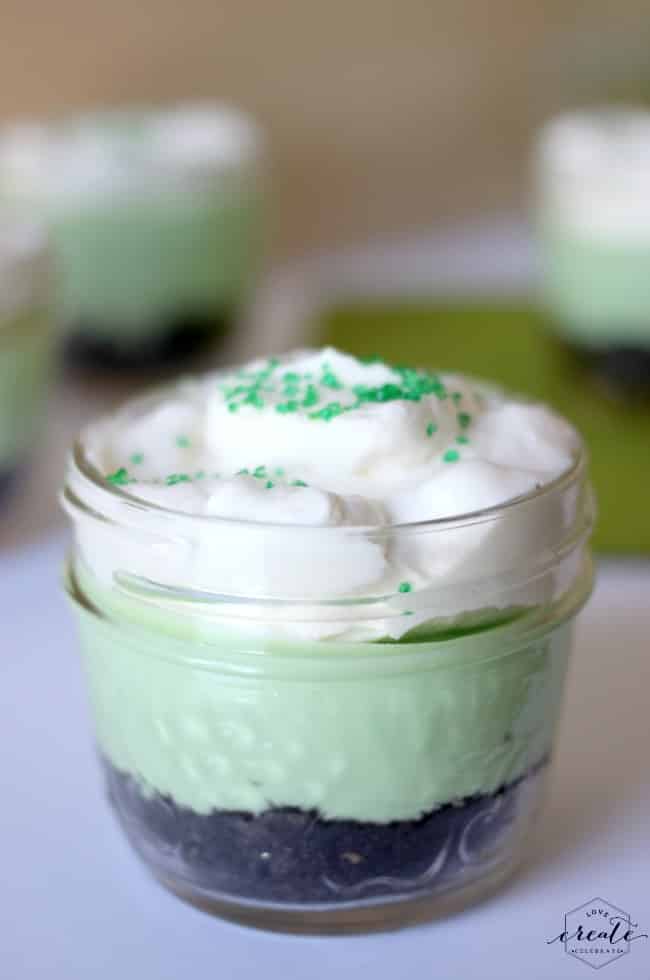 Enjoy!!
If your love of cheesecake is what brought you here, you are definitely going to want to check out this No Bake Cherry Cheesecake recipe too!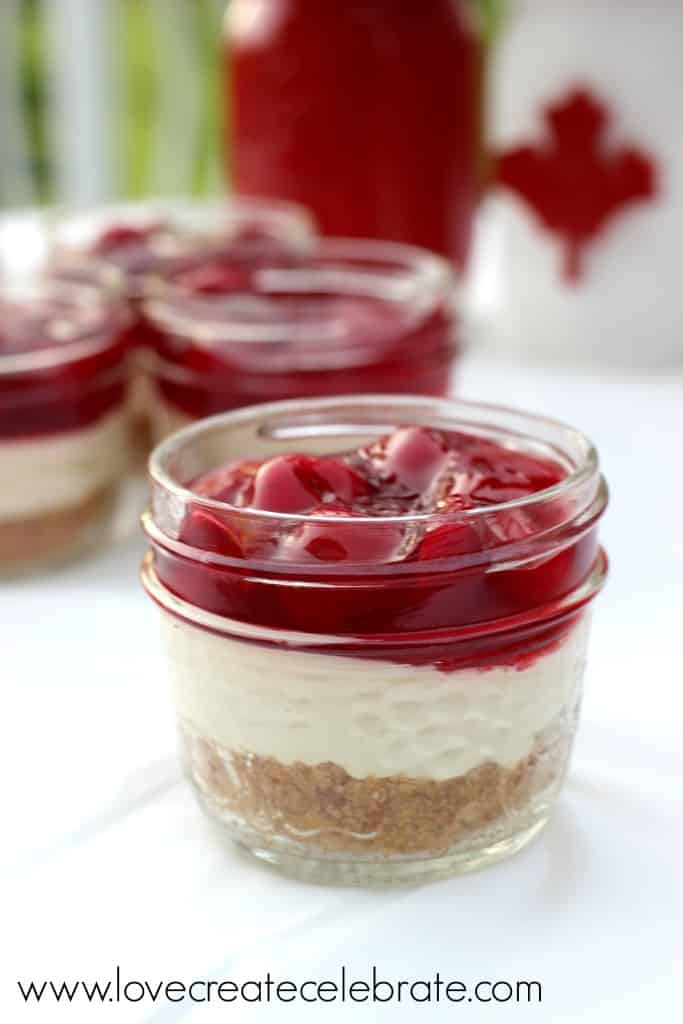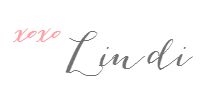 *This post may contain affiliate links. Thank you for supporting Love Create Celebrate! For more information, please read my disclosure policy*